We organize Jewish Heritage tours in Porto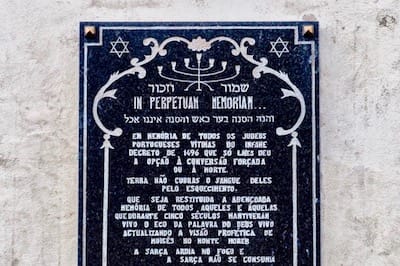 Check this page for more information on the Jewish Heritage tours in Porto or send an email to sara@portoalities.com.
Belmonte, one of the 12 historical villages of Portugal, was under my radar for a long time.
Homeland of medieval heroes and with a tiny Jewish community, just 2 hours drive from Porto, it is an open invitation to my appetite for religious history. On the other hand, it is also the place where Pedro Álvares Cabral was born – the man who (accidentally) discovered Brazil in 1500!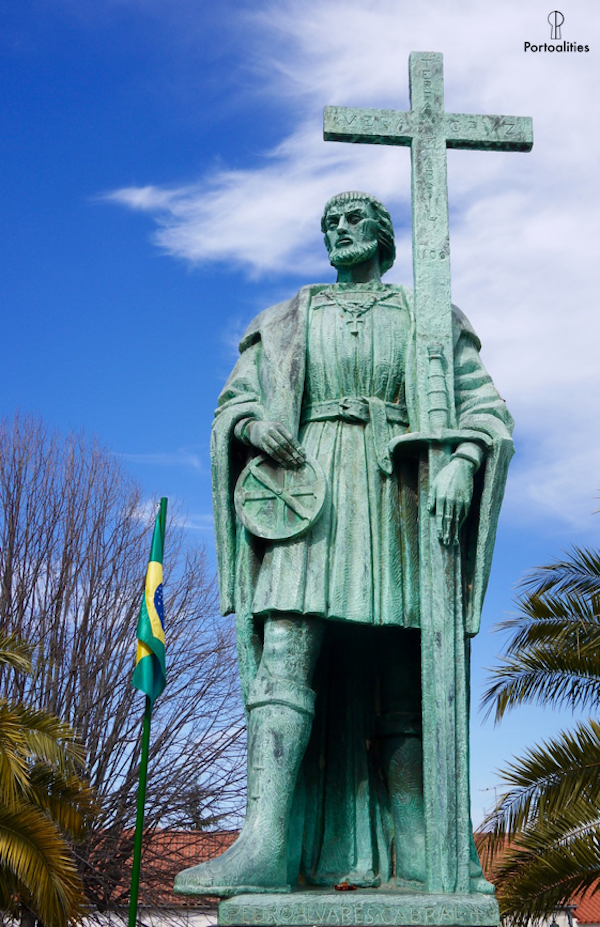 In 1496 the king D. Manuel I decided to expel Jews from Portugal in order to please the Catholic kings from Spain, Fernando and Isabel. Our king was fully aware of the consequences of expelling a highly educated and skilled Jewish community from Portugal but it was one of the prerequisites of the premarital agreement that he signed in order to marry the daughter of the Catholic kings.
Under the new law, Jews had to decided to either leave the country of convert to Catholicism. Many Jews left Portugal and those who wanted to stay in the country converted to Christianity but continued to practice Judaism in secret, giving rise to the so-called crypto-Jews.
Centuries later, and thanks to the work of men like Captain Barros Bastos, the founder of the synagogue of Porto, the Work of Redemption started.
The Work of Redemption intended to find and (re)convert crypto-Jewish families, which still subsisted in Trás os Montes and Beiras, in order to bring them back to their original faith.
Due to the Work of Redemption, crypto-Jews that still existed in Belmonte in the XX century could publicly express their faith without fear of reprisals, and so now the Jewish community of Belmonte has 50 active members. Unfortunately the community is rapidly shrinking as some of its members are moving to Israel to find better life opportunities.
To be complete honest I felt a bit disappointed when I visited Belmonte, precisely because how small and closed its Jewish community is. Nonetheless it has a few interesting things to see, which I am listing below. If you are staying a couple of days in this region you should definitely consider to visit the other historical villages in Portugal.
What to visit in Belmonte
Synagogue Beit Eliahu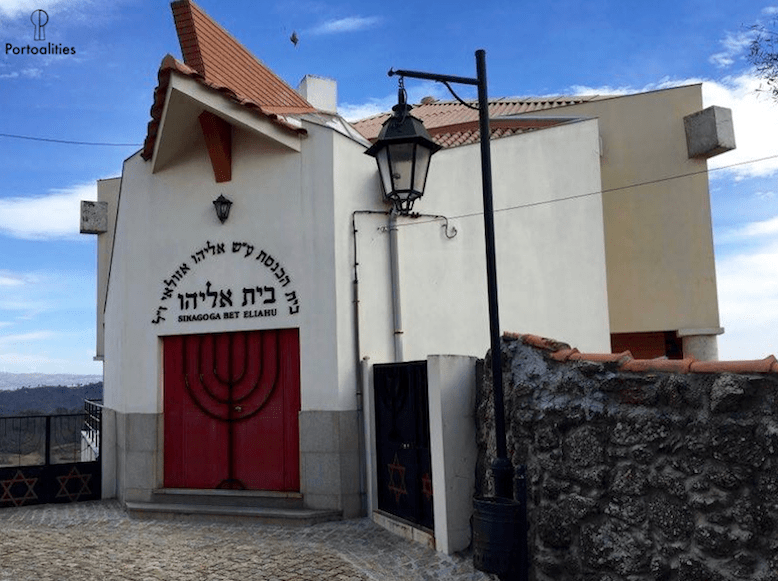 In Belmonte you can visit the synagogue Beit Eliahu, which hosts the main Jewish celebrations of its Jewish community. It is a tiny yet cozy synagogue, located in the old Jewish quarter of the streets of Belmonte.
Museu do Queijo – Cheese Museum
Rua dos Casainhos, Peraboa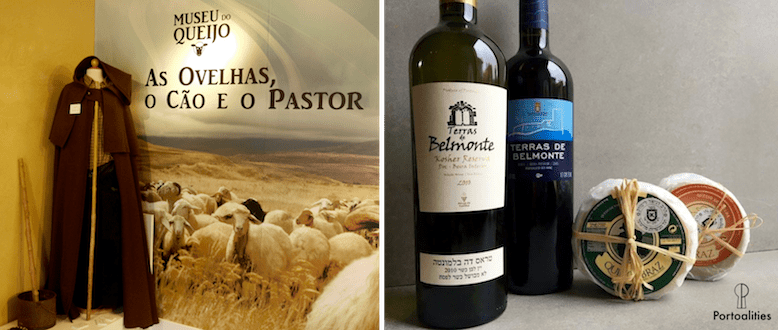 Cheese Museum, located in Peraboa, was definitely one of the highlights of my trip to Belmonte. I did a guided tour which explained the historical roots of cheese, its production process and the differences between a kosher cheese, produced according to the rites of the Jewish faith, and regular cheese.
On the other hand, the museum has a fabulous store with cheeses provided by Braz & Brothers Ltd, a local company with such tempting cheese varieties. The store also has a good selection of Portuguese kosher products – ranging from cheese to kosher wines, kosher jams and kosher olive oil… a delight to the Jewish market!
Museu dos Descobrimentos
R. Pedro Álvares Cabral 68 | +351 275 088 698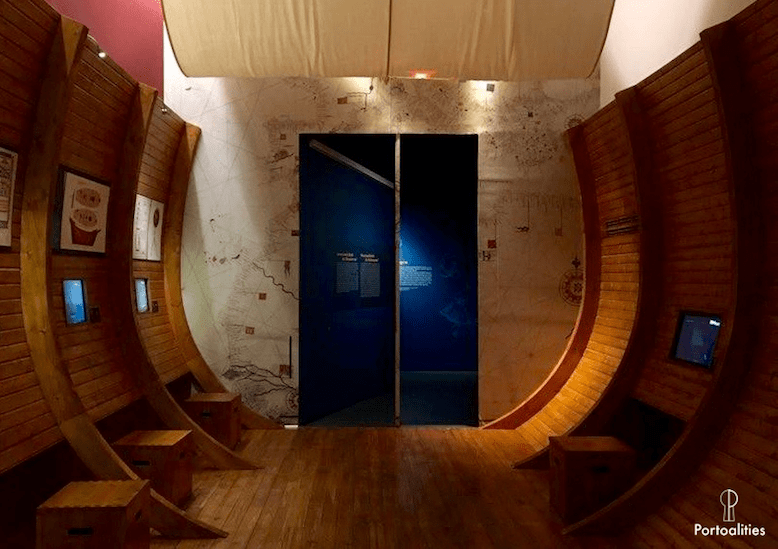 This museum was a pleasant surprise. It is an interactive museum where each room plays a particular step of the journey that Pedro Álvares Cabral undertook to Brazil, up to the first impressions in the discovery of that country.
Furthermore, it has lots of informative videos that explain the detail of the ships that traveled to Brazil. The visit to the museum costs € 7.5 (this ticket gives access to all five museums of Belmonte), and families with children up to 18 years pay a set ticket for 15 €. I recommend either to families with young kids and to tourists from Brazil, who want to know a little more about Pedro Álvares Cabral.
Where to sleep in Belmonte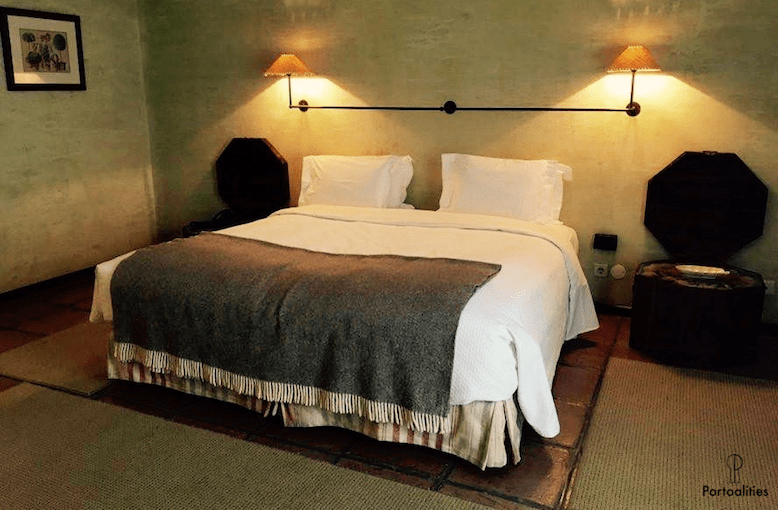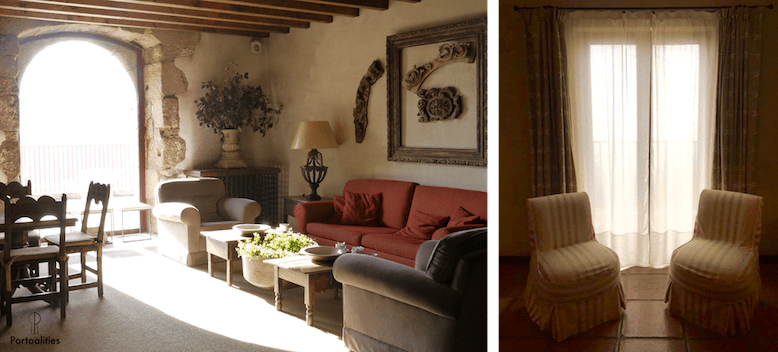 I had the pleasure of staying at Pousada do Convento de Belmonte, built on the ruins of the Convent of Our Lady of Hope.
The convent was masterfully converted into a quiet Hotel with an amazing overview to Serra da Estrela. It is extraordinary to enjoy a living room built inside an old chapel, and the rooms are very comfortable, with a delicate decoration that comforts the body & mind at the end of a working day. Service is attentive and competent, I strongly recommend!
Where to eat in Belmonte
Vallecula
Praça Dr. José de Castro 1, Valhelhas | +351 275 487 123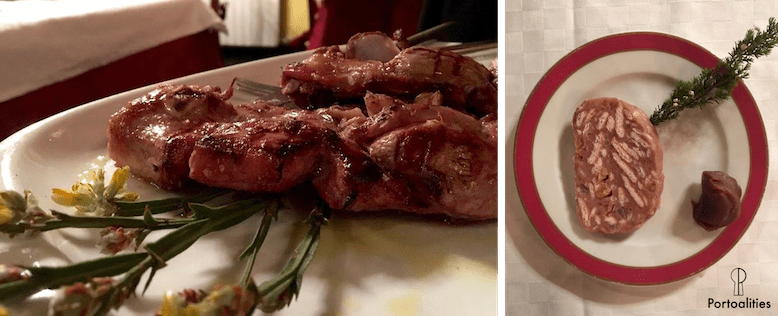 In my humble opinion, if you really want to eat well and not pay a fortune, you need to get out of Belmonte. But not much, because on a tiny village called Valhelhas, just 11km away from Belmonte, there is one of the best restaurants I have ever been. It is called Vallecula and it took me an extraordinary culinary journey through the flavors of Beiras. I tried the grilled lamb and rabbit stewed with prunes, and for dessert a divine nuts salami nuts. it was a unique experience!
Bebiana
Rua Santa Bebiana nº2 | +351 275 471 740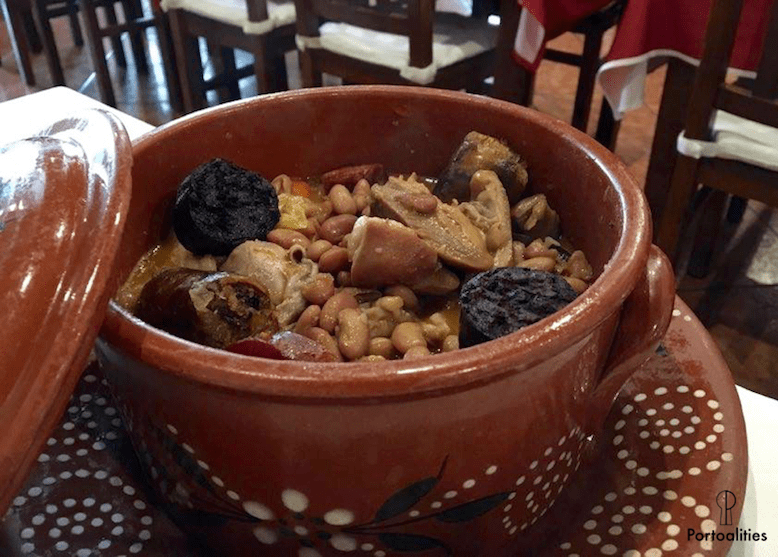 In Caria, about 16 km from Belmonte, I found another extraordinary restaurant called Bebiana. The simple name hides a divine cuisine, authentic flavours and a very friendly service.
Restaurante of Hotel Belmonte Sinai
Largo de S. Sebastião, Belmonte | +351 275 910 800

If you want to stay closer, try the restaurant of the Hotel Belmonte Sinai. The kitchen is entirely kosher. It has a good price – quality and an attentive service – thank you Antonio!
How to get to Belmonte:
I'm all in for public transports when they're a real alternative, but unfortunately that's not the case in the centre of Portugal, especially if you're planning to visit Porto, Coimbra or Lisbon afterwards.
When I've been to Belmonte I took my own car, which gave me a lot of freedom and allowed me to visit the surrounding historical villages.
I've partnered up with Sixt in order to offer you some really nice discounts on your car rental:
If you're renting a car in Porto for a longer period, you can save up to 35% off weekly
If you can also check here for Sixt Last Minute Special, even though this is not the best option, as the prices tend to rise.
I've also partnered up with Europcar to offer you their best deals.
Note that all the discounts are applied automatically through the links provided above, so you won't see any offer text or stroke out price.
I've chosen Sixt and Europcar because I am quite experienced in car rentals and these rent a car companies provide the best prices, friendly staff and a great customer service.
Extra: join one of my Jewish Heritage tours in Porto!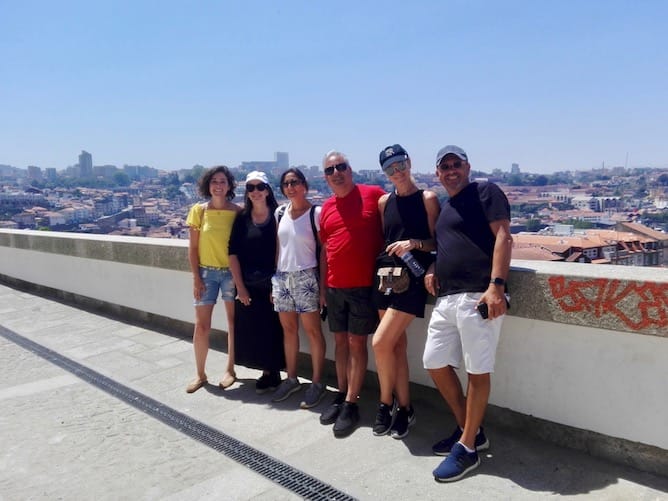 The best way of getting to know the Portuguese Jewish history is to go on a private Jewish Heritage tour in Porto with me!
My Jewish Heritage tours in Porto are the perfect balance between getting to know the story of the rise and fall of the Jewish community, since the medieval ages until now, and, at the same time, visiting the most important monuments in the city.
Click here for more information on the Jewish Heritage tours in Porto, or simply send your questions to sara@portoalities.com. It will be a pleasure to welcome you in Porto!