I organize private tours in Porto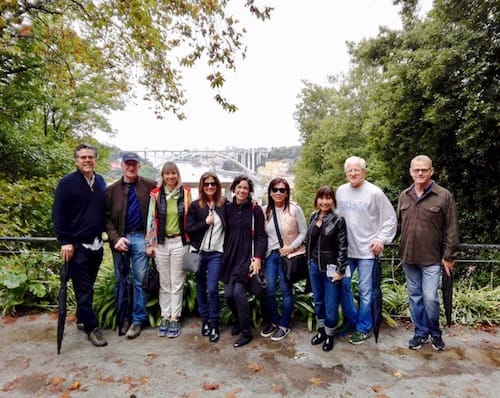 Check this page for more information or send an email to sara@portoalities.com.
Unlike what my age or writing might suggest, I am not a party animal at all. I don't enjoy loud music, packed places and – God save us all – crowds. Therefore, I might not be the most equipped person to write this article.
However, I reckon that if you are traveling to Portugal for the first time you are probably interested in the best entertainment in Porto – which is why I wrote this article with a comprehensive list of festivals and clubs but also cinema and theaters.
Watch a Fado show in Porto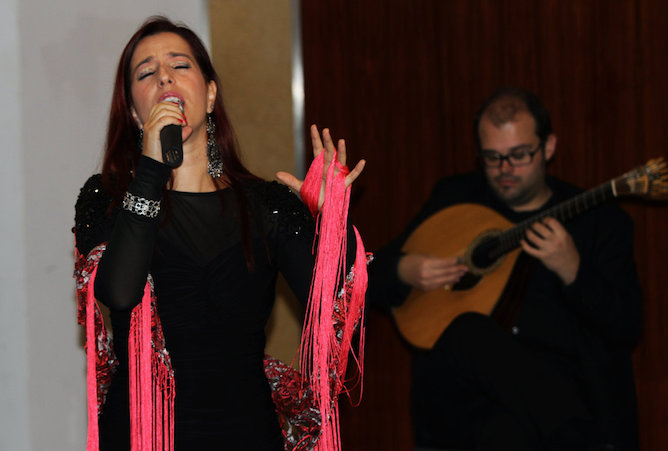 I have already mentioned here that Fado is not a traditional genre from Porto.
It started to be noticed on the streets of Lisbon, particularly in the neighbourhoods of Alfama, Mouraria and Bairro Alto, in the early nineteenth century. It soon emerged in Coimbra (particularly among college students) and in Porto.
Regardless of its origins or strongholds, watching a Fado show is part of the experience of visiting our country and it is definitely a great entertainment in Porto.
I have already told you about the best places to watch a Fado show in Porto, but these are the most reasonably priced options:
Casa da Guitarra
This is the best option for the budget conscious travelers as it is the cheapest way of listening to Fado in Porto. As it does not involve dinner, you can get an online ticket to watch a Fado show at Casa da Guitarra for only 14€, which includes a glass of Port wine.
I recommend you to get the ticket to Casa da Guitarra, as it is a very popular show and it gets sold out very easily. You do not need to print it, just show it on your mobile phone at the entrance.
Calém Port wine lodge
A really creative – and affordable – way to listen to Fado in Porto is to get a combo ticket that allows you not only to visit one of the best Port wine lodges in Porto but also to enjoy the tasting while listening to Fado played in front of the wine barrels. How does that sound?! 🙂
It is a really good deal because a visit and wine tasting at a Port wine cellars costs around 15€ / 18€ these days, and if you go to a traditional Fado show (in a restaurant) you will never pay less than 30€. Therefore, by getting a combo ticket you are saving a lot of money since it only costs 21€.
Don't forget to book this activity in advance as it sells out fast – no need to print the voucher.
Best festivals in Porto
There are festivals in Porto of EVERYTHING these days – from music to literature, street art and food, and wine (obviously). We have already published an extensive list of the best festivals in Porto, but I am mentioning here some of the most popular ones as well as some of my favorite ones:
Arts in General
Serralves em Festa • usually an entire weekend during which Serralves Foundation open the doors of its museum & gardens entirely for free, displaying loads of concerts, workshops, family events, dancing, etc. It has free entrance.
DDD • contemporary dance festival
Music
NOS Primavera Sound • a festival for lovers of alternative genres.
Festival Marés Vivas • more mainstream genres and musicians.
Noites Ritual • it books a lot of and really varied Portuguese musicians.
Jazz Fora de Portas • Jazz, Jazz and more Jazz! Chill and so enriching.
Cinema
Porto/Post/Doc • documentary movie festival.
Fantasporto • fantasy & horror movie festival.
Curtas de Vila do Conde • my favourite festival, dedicated to short movies. It takes place in Vila do Conde, a city nearby Porto.
Wine
Essência do Vinho  • overly crowded wine festival with workshops, talks and thousands of visitors. It usually takes place at the Stock Exchange Palace.
Simplesmente Vinho • underground wine festival that showcases small scale producers from all around the country.
Vinho Verde Wine Fest • for the green wine lovers out there!
Don't miss this great opportunity to spend some time experiencing some top-notch entertainment!
Best concert halls in Porto
Second disclaimer of the day: I don't like music! Well, maybe it is not the best way to put it: I simply do not miss listening to music on a daily basis. I prefer to write, drive and eat in silence rather than listening to music. Pretty often I leave spaces because I am uncomfortable about how loud the music is. I am a "bichinho do buraco", let's face it!
Nonetheless, we have already told you about the best music venues in Porto. They are Casa da Música (famous concert hall designed by the Dutch architect Rem Koolhaas), Coliseu do Porto, Rivoli and the famous Hard Club.
However, there are also plenty of bars that organize live concerts such as Terraplana (even I cannot resist their amazing music selection).
Other places regularly organize DJ sessions of different music genres, such as Selina (a funky hostel in Porto) and the Big Bad Bunk Bar (it is exactly how it sounds).
No matter which place you choose, at the end of the concert you're attending you will probably be starving – don't forget to check where to have the best late night bites in Porto.
Best bars in Porto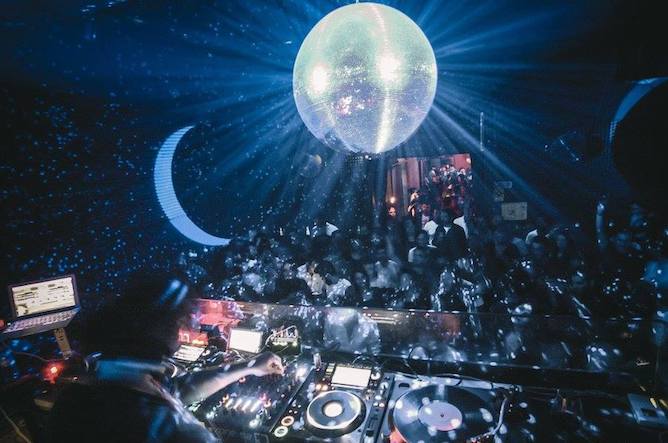 I am guessing that for most people the definition of entertainment is a list of bars 😛
Therefore I am including, as the best entertainment in Porto, a list of the best bars in Porto as well as a guide to our nightlife in general.
If craft beer is your thing (I feel you!), here is a list of the best craft beer pubs in Porto. If you are traveling to Porto during warm months then don't forget to have a cocktail at one of the best rooftops in Porto.
Best cinema houses in Porto
Cinema is, and always has been, my natural element. I find movies an extraordinary compilation of different art forms from music to literature, light and color composition and dancing. It is magnificent. It feeds my brain and my heart. Which is why I am including it on this list of the best entertainment in Porto.
If you want to watch American blockbusters you can head straight to shopping malls. None of them is in the city centre, but some are easily accessible by subway. For example: Alameda Shop & Stop is close to subway stop Estádio do Dragão and Norteshopping is very near subway station Sete Bicas.
However, if you are a real cinema junkie like myself you are probably more interested in independent cinema houses. Porto has an extraordinary one called Trindade, which presents the best independent movies from all around the world, many of which won awards in Berlin, Cannes and Venice. 
Naturally, the subtitles are always in Portuguese so check the schedule of Trindade to make sure that you are attending a movie you can actually understand.
Best theaters in Porto
Unfortunately Porto is not very strong in theater. There is only one proper theater in the city called Teatro Nacional São João. The good thing is, it usually stages plays from important writers such as Bertolt Brecht, William Shakespeare so for me it is as good as the entertainment in Porto gets.
Most of the plays are displayed in Portuguese but you should, nonetheless, take a guided tour inside this magnificent building designed by Marques da Silva, one of the most important nineteenth century architects from Porto.
The same institution that oversees the shows staged at Teatro Nacional São João also produces the ones put before the public at Igreja de São Bento da Vitória and Teatro Carlos Alberto, two smaller theaters in Porto. You can check the shows in display on the website of Teatro Nacional São João.
Pay attention to the schedule of the City Hall of Porto
One of the things that I particularly like about the current administration of the City Hall of Porto is that it heavily invests in cultural events, sports and family activities, thus providing some of the best entertainment in Porto. 
The events are usually for free and you can check them at the website of the City Hall. 
Extra: Go on a private tour in Porto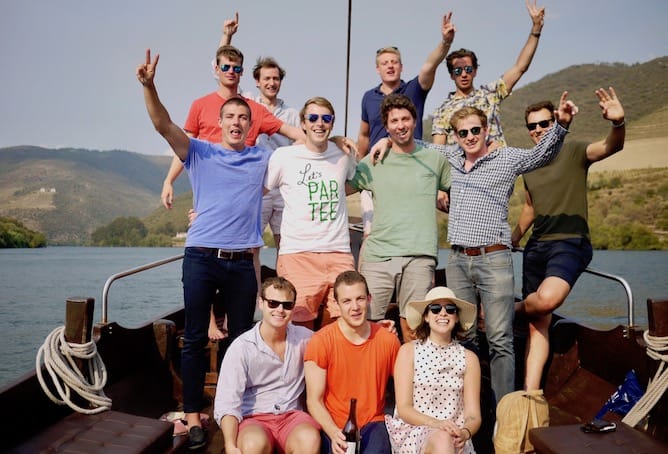 The best way to get to know Porto is to go on a private tour with me!
Check this page to learn more about my tours in Porto, or simply send an email to sara@portoalities.com. I will shortly get back to you with a tailor made tour designed specifically for you.
It will be a pleasure to welcome you in Porto!
---
Save this article for later: