Sometimes, those who visit the Douro Valley and its stunning vineyards stay just by the Douro river, forgetting that the best gems are usually well guarded secrets, perhaps a little further away, maybe a little bit more modest. In this case, I am speaking about Armamar. Do you know the place? 🙂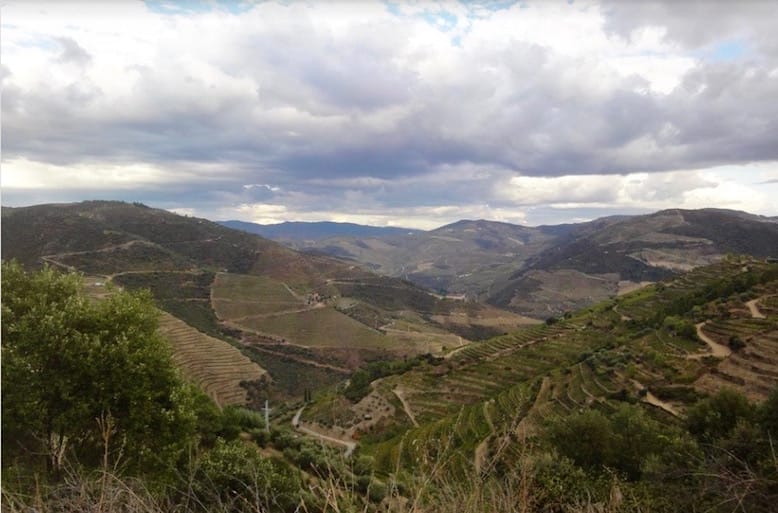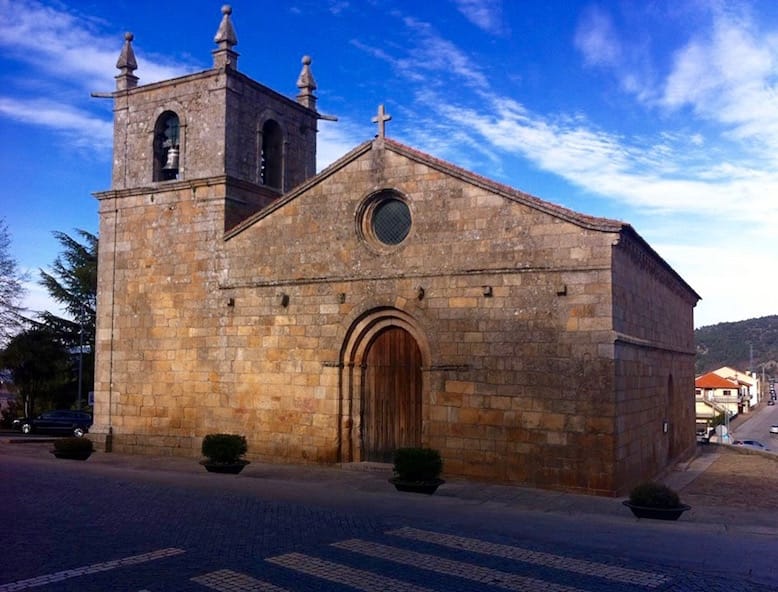 Armamar is well known for being one of the largest regions of apples' production in Portugal. Besides being a beautiful village, it also has a strategic location for those visiting the best vineyards in the Douro Valley, but with way less tourists. It is also close to the wine village of Ucanha, to the sparkling wine cellars of Murganheira, and other places of interest just south of the Douro river.
In this beautiful village, there is a very special housing cottage, called The House of the Pharmacy – Casa da Farmácia -, precisely because it is a manor house which ground floor is the local pharmacy.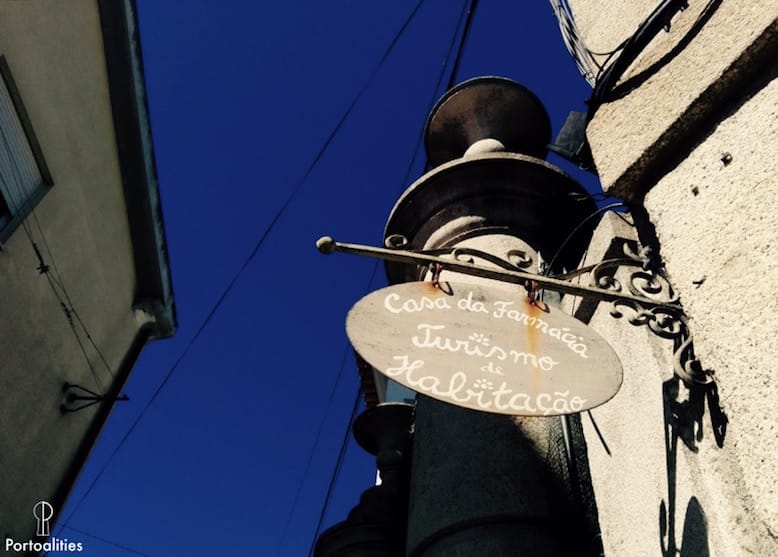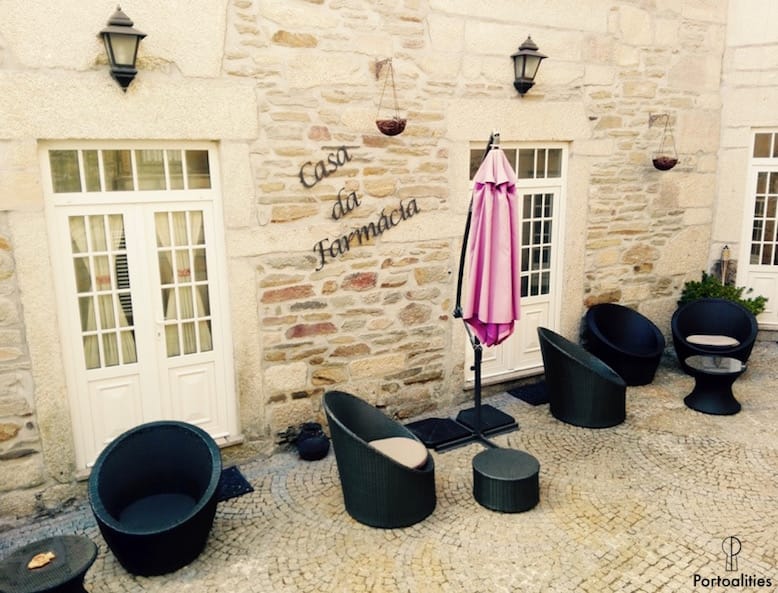 The bedrooms are quite comfortable, and the common areas are an invitation to pleasant conversations between all guests. The House of Pharmacy has a bar with some of the best wines of the Douro region, as well as display of several elderberry products, produced in the monastic garden of the former convent of St. John of Tarouca.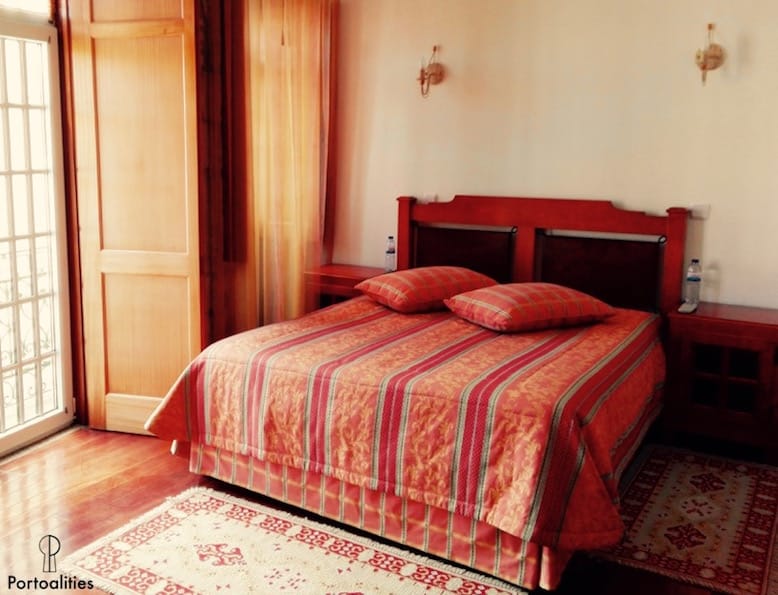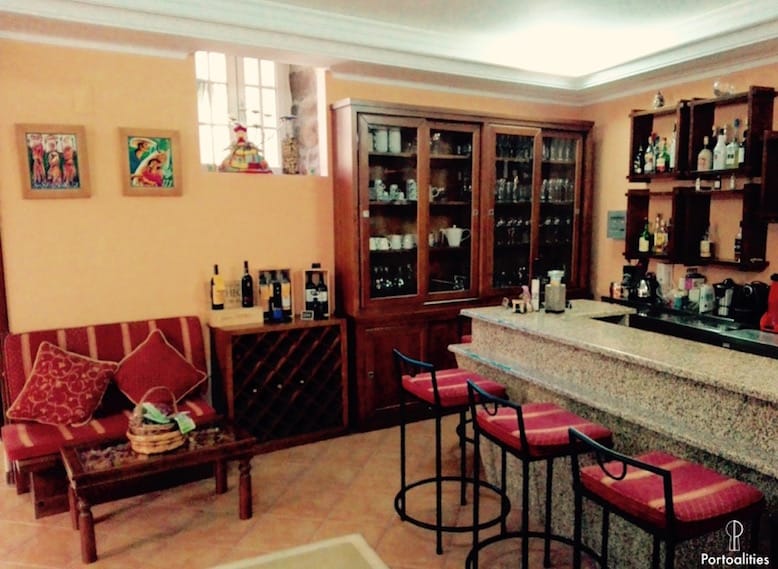 The living room is wonderful: spacious, with a table for board games, many books and a great wi – fi connection, perfect for relaxing at the end of the day.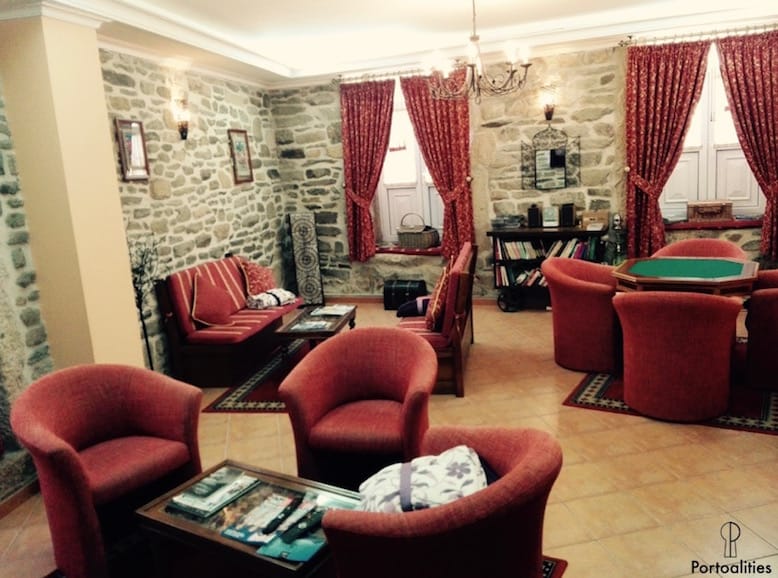 But what made Casa da Farmácia so famous were its breakfasts, full of homemade cakes, freshly baked bread, seasonal fruits of the region and a delicious coffee… it's hard to resist, as I and many Tripadvisor reviews can attest 🙂
Casa da Farmácia also organizes private dinners (exclusively for its guests) with tradicional Portuguese music being played (and wonderful sang!) live. I've had the pleasure of participating in these dinners and it was truly special, both for the quality of the meal itself and for wine served, but above all due to the intimate atmosphere and the feeling of experiencing something unique in the Douro Valley.
I highly recommend Casa da Farmácia for those visiting the Douro Valley. And when you get there, let yourself be surprised and guided by Mr. Bruno, the attentive manager of Casa da Farmácia and a sublime ambassador of the Douro region.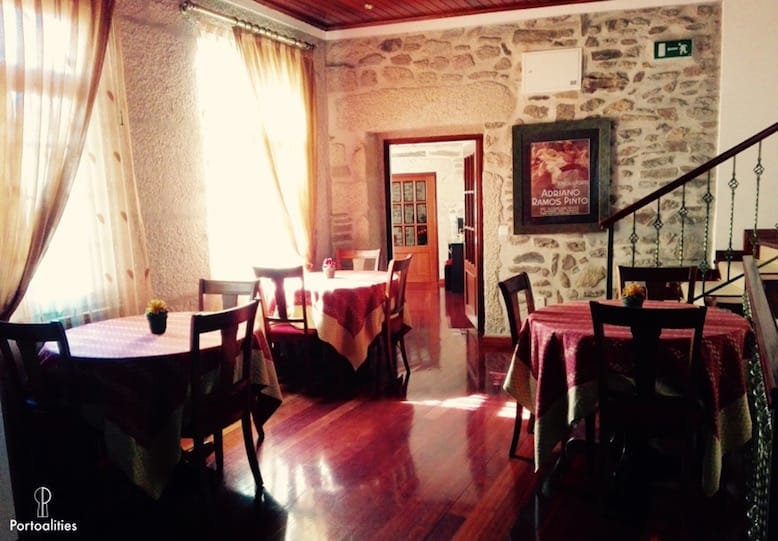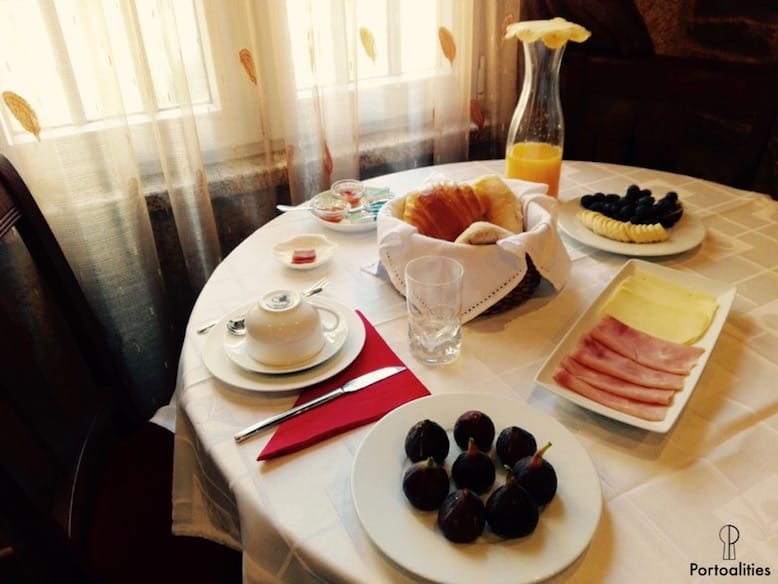 Casa da Farmácia
Rua Miguel Bombarda, 8. 5110-127 Armamar
How to get to Armamar:
Coming from Porto: Get the highway A4 -direction Vila Real. When you reach Vila Real, take the highway A24 (direction Régua), leaving it right after you cross the Douro River. From there, ride around 10km on EN313 until you reach Armamar.