I am quite a lucky girl who happens to live in the coolest neighborhood of Porto, Bonfim. Here you can find not only a garden dedicated to the women of Porto, but also the mythical Casa Guedes, for the most amazing roasted pork loin sandwiches in the world.
Now there's a new spot called Barriga Negra, where you can find the best tapas in Porto – or, as we call it in Portuguese, petiscos.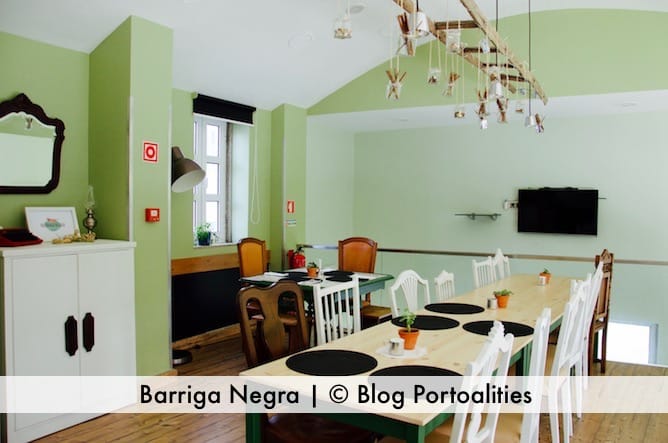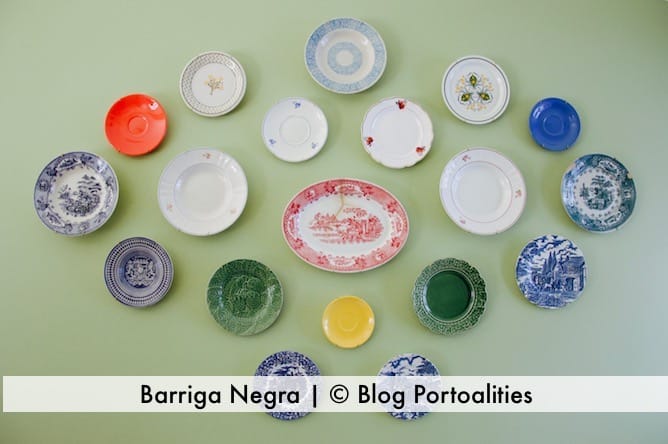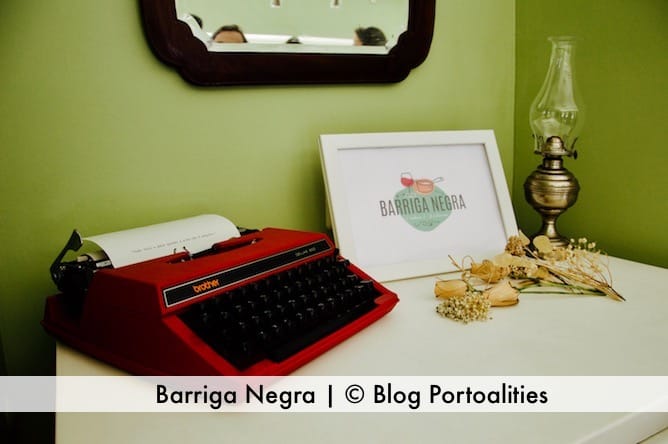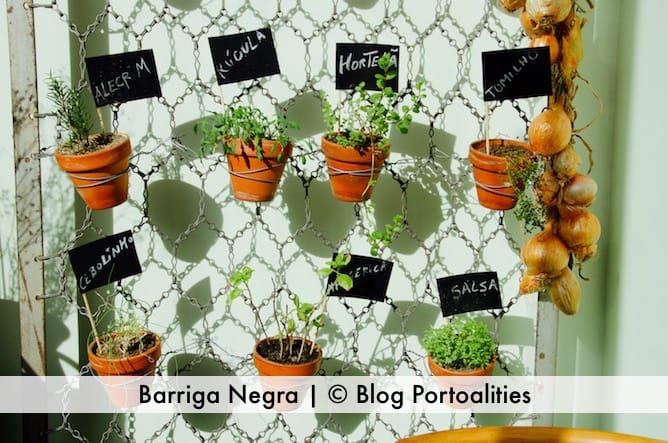 Barriga Negra is owned by a lovely couple: Catarina from Alentejo (a region in the South of Portugal) and António from Baião (which belongs to the fabulous Green Wine region).
On this spot for tapas in Porto you'll find iscas de bacalhau (codfish snacks made with eggs), bochechas de porco preto (black pork cheeks cooked in red wine), bôla de alheira com grelos (a special type of bread filled with sausages and greens) and peixinhos da horta (vegetables' tempura). You can also try different varieties of cheeses and sausages
To go along with this, Barriga Negra has wines from the Douro Valley, as well as sangria and a really nice lemonade.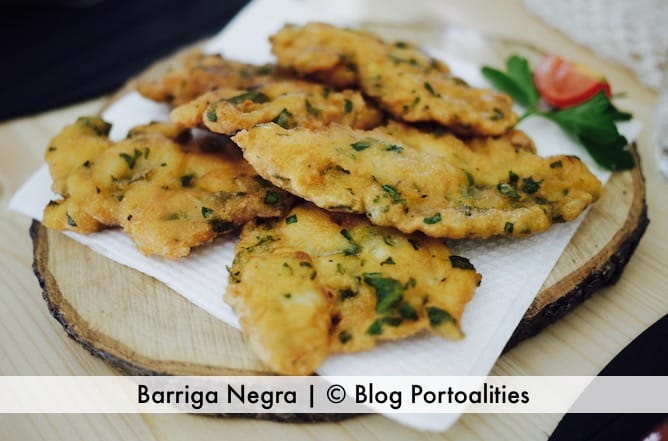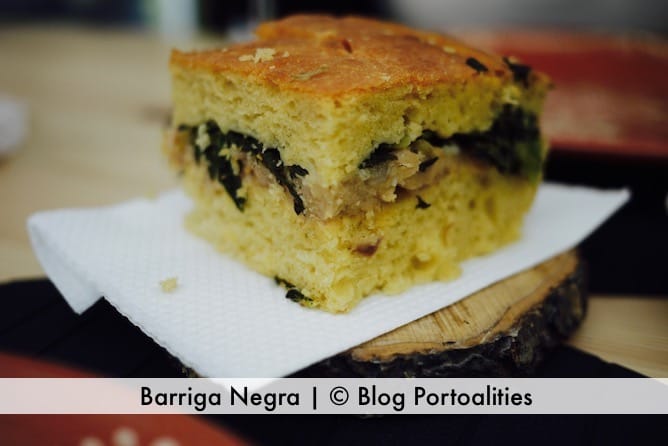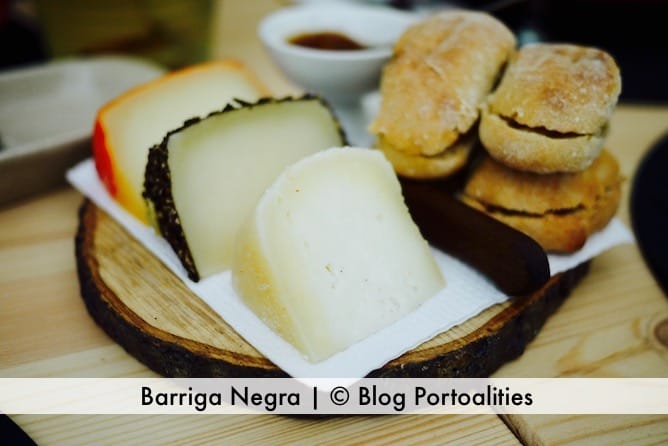 As you know I am a sweet tooth lady and as such my favourite part of the meal was the dessert: a creamy, indulgent sericaia (a traditional sweet from Alentejo), which is to die for! After all these treats, how not to consider Barriga Negra one of the best places for tapas in Porto?! 🙂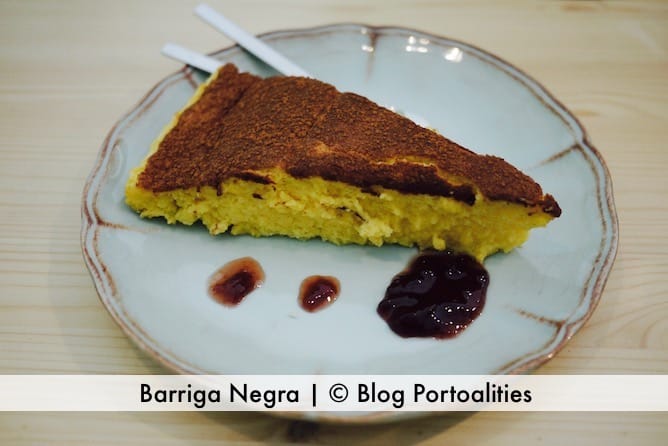 Barriga Negra
Address: Avenida Rodrigues de Freitas, 411. Porto
Schedule: Tue – Thu – from midday to 3pm and then from 6pm to 10pm. Fridays and Saturdays it opens from midday to midnight. It closes on Sundays and Mondays.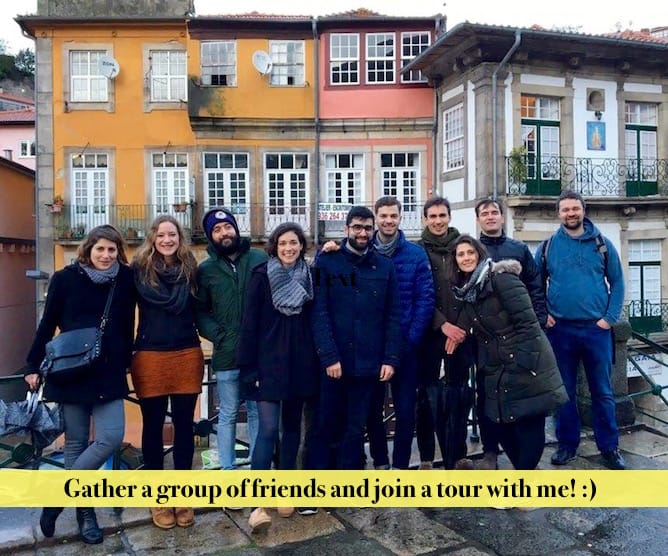 If you would like to make it extra fun during your party weekend in Porto, why don't you join a tour with me? I'll give you a glimpse of Downtwon Porto, tell you a lot of stories that not even the locals know about, and give many suggestions for restaurants and bars. I am sure we'll have a great time together! 🙂
Check here for more information on my tours in Porto, or simply send me an email to sara@portoalities.com It will be my pleasure to welcome you in Porto! 🙂