Are you stuck at home and bored to death? Do you miss traveling?
Don't worry, I have got your back!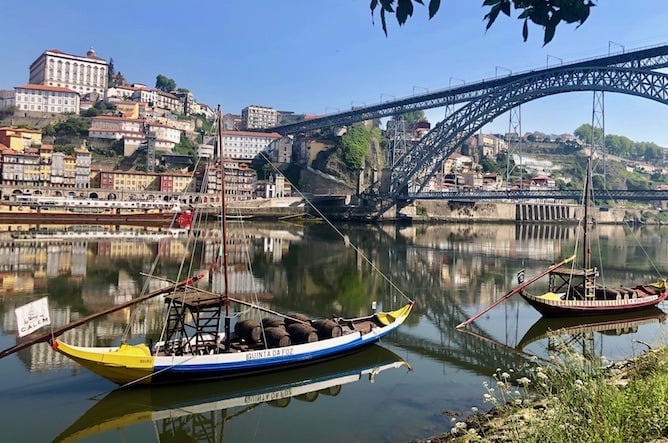 My name is Sara and I am a professional tour guide in Porto. Together with my amazing team I have been showing my city to travellers like you for the past five years, and you can read their glowing reviews on our TripadAdvisor. Indeed, teaching you about Porto and Portugal is my biggest passion in life and even though we can't travel right now, I can still show you my city!
Travel from the comfort of your home on my…
Virtual Tour in Porto's Unesco World Heritage.
On this virtual tour in Porto, we are going to…
 Explore the medieval streets of Porto, some of which have been intact since the twelfth century.
 Discover some of the most beautiful tiles in Porto. I know how popular they are so I will explain some the the most amazing panels in the city in detail.
 Learn about some of the most famous buildings in the city, like São Bento train station, the Stock Exchange Palace and St Francis church.
Discover some secrets and legends that not even the locals know about (true story – most of my friends didn't know about the stories that I will share with you on this virtual tour in Porto!).
Last but not least, at the end of my virtual tour in Porto I can answer your questions related to your future trip to Portugal. Yes, because after the tour, you are going to be inspired to book your flight to Portugal right away 🙂
What is the format of this virtual tour in Porto?
As you can see on the short video above, I recorded a video of Porto, following an itinerary that covers the area protected by Unesco.
On a live Zoom call, I will play the video and I will be talking over it. This way, we can stop at any moment to answer all the questions that you might have.
Therefore, this virtual tour is highly interactive as you will not only get the chance to see the streets and monuments of Porto, but also to talk to me in person 🙂
My experience as a tour guide in Porto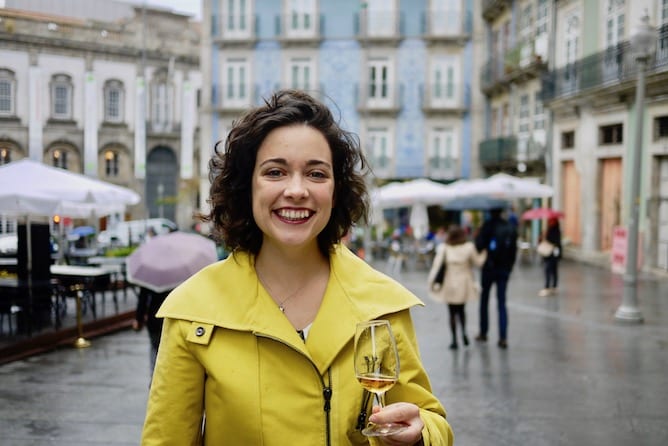 My name is Sara Riobom and I am a professional city blogger and tour guide in Porto, Portugal. Even though I graduated in Industrial Engineering, my true passions were always History, Politics and Story Telling. So I quit my well paid corporate job in a consulting firm to follow my dream of writing and telling stories.
Contrary to everyone else's expectations, this turned out to be a great idea, as my blog helps thousands of people to plan their trip to Porto, and I have been conducting tours as a professional guide for the past five years!
I got my training at one of the best food tour companies in the city, and after one year I decided to create my boutique tour agency in Porto. I have dedicated the last years to being a tour guide, and my tours has been featured in large international travel websites like the British Mini Travelers and the Brazilian Viagens Cine and Eurodicas.