After I told you about the top vineyards in the Douro Valley, it is time to tell you about the infamously good Green wine. So I gladly accepted the invitation of Quinta de Santa Cristina, for a walk in the vineyards and a very special Green wine tasting, accompanied by other bloggers from Porto – such as Paula from Viver O Porto.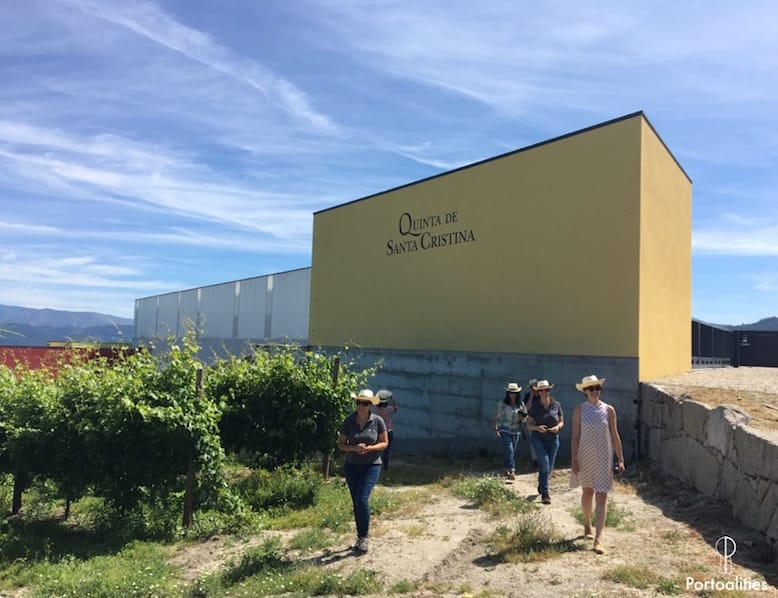 Quinta de Santa Cristina has about 50 hectares of forest and vineyards with 11 grape varieties. This estate offers several guided walks through the vineyards, clearly marked on the property, and a guided tour to its cellar. At the end, you get to taste fantastic green wines, which may be accompanied by regional snacks or even a picnic. The philosophy here is "from the vineyard to the glass" – let's go then!
But before the tour started, I got a wonderful gift: I planted a vine, marked with the name of the blog. It is said that a man should plant a tree, write a book and have a child. I intend to do all three, and the fact that I completed the first task on behalf of Portoalities, had a very special flavor.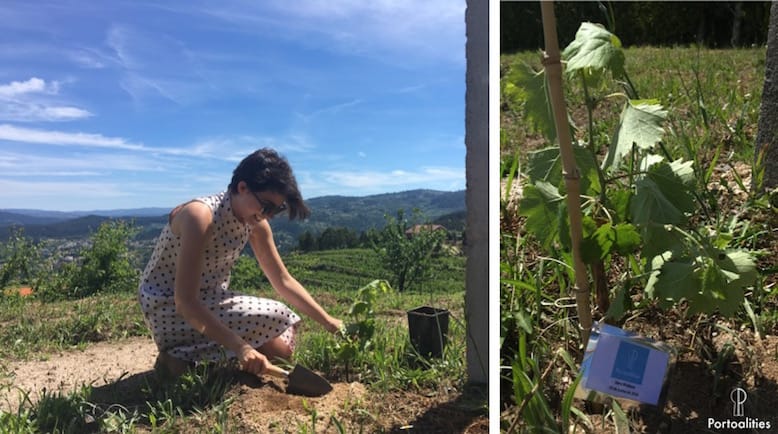 Afterwards, we went for a guided tour in the vineyards of Quinta de Santa Cristina, stopping at each different grape variety to get (a very practical) explanation on the main characteristics of the grapes that are usually found in Green wines. Visitors who decide to go for this walk on their own will have no troubles in identifying the grape varieties, which are clearly marked in plates scattered in the vineyards.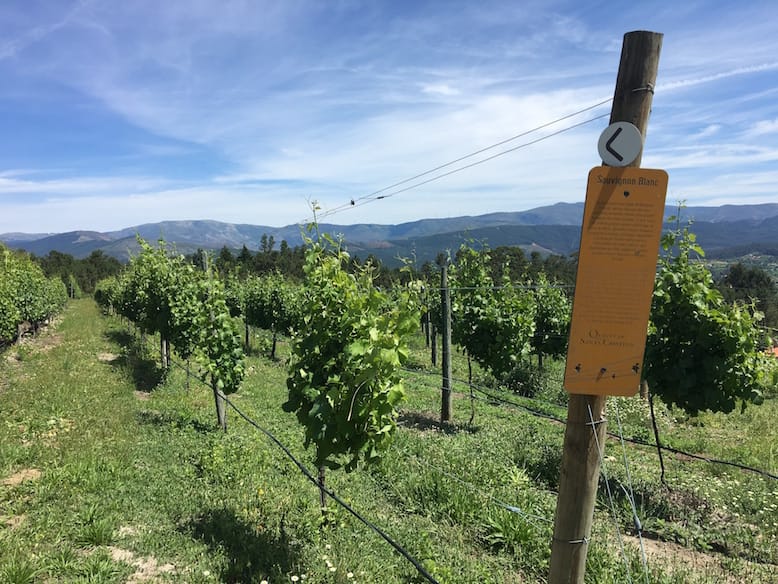 After a refreshing tour in the cellar, where we were given a very informative tour about the production of the Green wine at Quinta de Santa Cristina, the most awaited moment arrived: a wine tasting accompanied by a lovely picnic overlooking the vineyards! What a scenery!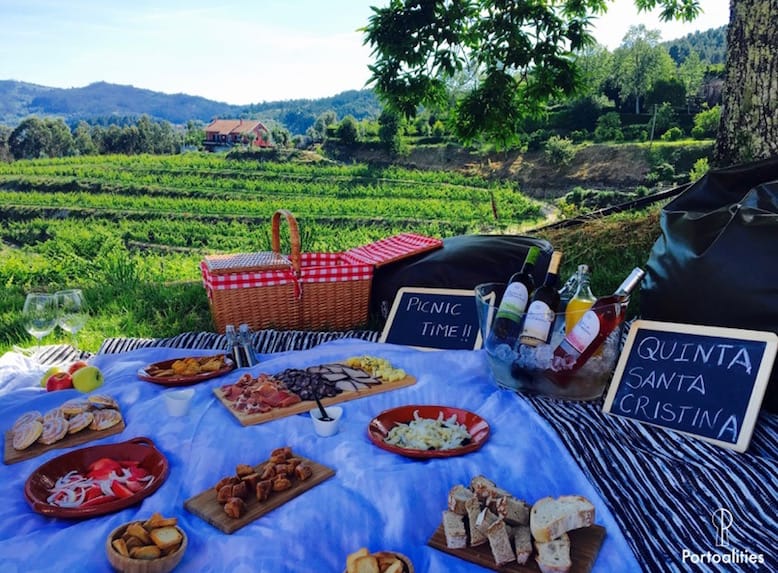 In between puffs and blankets, there was a selection with the best products of the region – different sausages and a wonderful cheese seasoned with thyme – as well as other tidbits that show how carefully Quinta de Santa Cristina welcomes its visitors: a cold cod salad, another one of delicious heirloom tomatoes, and so on… 🙂
All celebrated with wonderful wines from Quinta de Santa Cristina: White Wine, White Wine "Escolha" and Rosé. I was pleasantly surprised with the Rosé. Usually I do not appreciate rosé as I find them too sweet for my palate; but the one from Quinta de Santa Cristina is perfectly balanced!
I loved Quinta de Santa Cristina so, so much that I decided to share the same experience with my readers. So pay attention to our facebook page, as during this week I will make a (very) tempting giveaway 😉
*
Quinta de Santa Cristina
Rua de Santa Cristina, 80
4890 – 573 Celorico de Basto
T: +351 229 571 700