Are you stuck at home and bored to death? Can't you wait for traveling again?
Don't worry, I have got your back!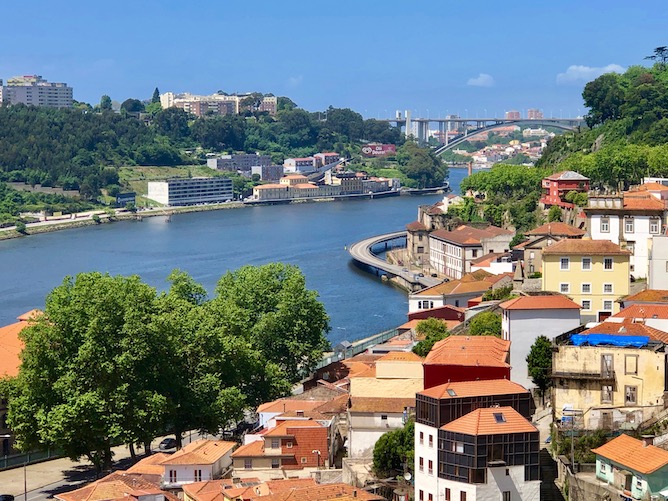 My name is Sara and I am a professional tour guide in Porto. Together with my amazing team I have been showing my city to travellers like you for the past five years, and you can read their glowing reviews on our TripadAdvisor. Indeed, showing Porto to visitors and teaching them about Portugal's history and local culture are my biggest passions in life and even though we can't travel right now, I can still show you my city!
Therefore travel from the comfort of your home on my…
Virtual Jewish tour in Porto!
On this virtual Jewish tour in Porto, we are going to…
Get to know how the Jewish community of Porto was born many centuries ago, and how it developed throughout time.
Go on a quest for the lost medieval synagogue of Porto, diving yourself on the forgotten Jewish neighborhood of the city.
Learn about the life of a very important Jewish captain of Porto, who founded its contemporary Jewish community.
Learn the story of the powerful Inquisition and its lasting impact in Portuguese society.
Discover some incredible viewpoints in Porto, hidden in the most beautiful medieval streets.
What is the format of this virtual tour in Porto?
As you can see on the short video above, I recorded a video of Porto, following an itinerary that covers the last jewish quarters of the city.
On a live Zoom call, I will play the video and I will be talking over it. This way, we can stop at any moment to answer all the questions that you might have.
Therefore, this virtual tour is highly interactive as you will not only get the chance to see the streets and monuments of Porto, but also to talk to me in person 🙂
My experience as a tour guide in Porto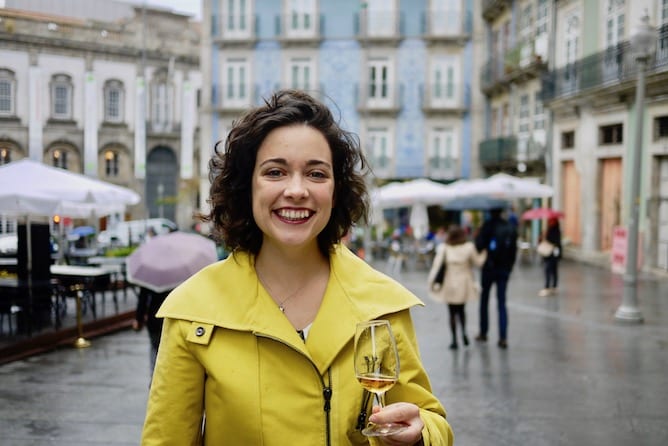 My name is Sara Riobom and I am a professional city blogger and tour guide in Porto, Portugal. Even though I graduated in Industrial Engineering, my true passions were always History, Politics and Story Telling. So I quit my well paid corporate job in a consulting firm to follow my dream of writing and telling stories.
Contrary to everyone else's expectations, this turned out to be a great idea, as my blog helps thousands of people to plan their trip to Porto, and I have been conducting tours as a professional guide for the past five years!
I got my training at one of the best food tour companies in the city, and after one year I decided to create my boutique tour agency in Porto. I have dedicated the last years to being a tour guide, and my tours has been featured in large international travel websites like the British Mini Travellers and the Brazilian Viagens Cine and Eurodicas.