I organize private tours in Porto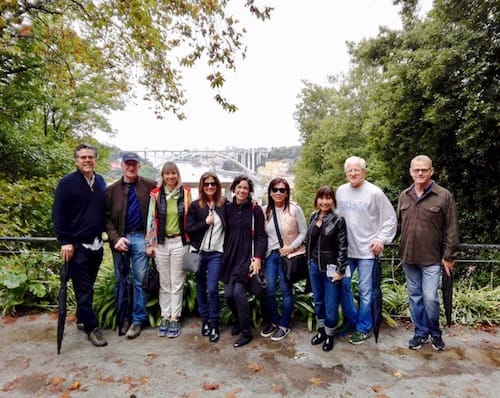 Check this page for more information or send an email to sara@portoalities.com.
You bought your airline tickets, you booked your hotel room, your bags are packed and you're heading for an unforgettable trip to Europe. But wait, aren't you forgetting something? International travel insurance.
Difference between travel health insurance & travel insurance
Before we dive into the topic of holiday insurance, let's figure out the difference between travel health insurance and travel insurance. Travel health insurance covers medical and dental emergencies that you might face when traveling abroad and it's the type required by law from some of Europe's visitors.
A travel insurance covers non-medical related things like a lost luggage, stolen items, airplane ticket cancellation and so on. This type of insurance is not required for people visiting Europe, but it's a nice add-on.
Do you need travel health insurance to visit Europe?
Citizens of certain countries are obligated by law to obtain a travel health insurance to enter Europe. However, there are countries that are exempted from this requirement. Read below to find out which case applies to you.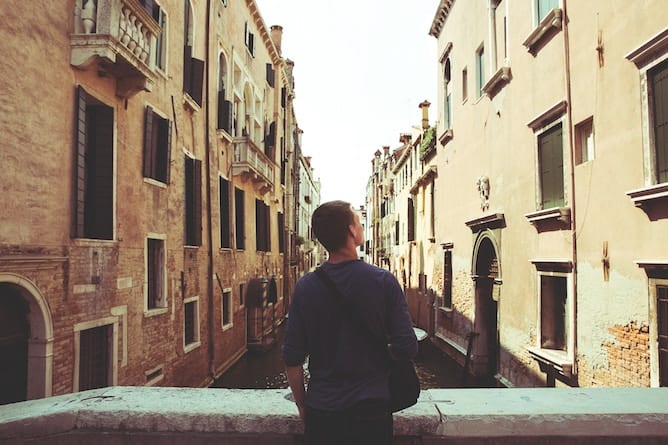 Case 1: Citizens of countries needing a short-term visa → Mandatory
If you're on this list of these countries that need a visa to enter Europe, then travel insurance is mandatory. The coverage must be at least €30,000, but it's always good to ask the nearest European consulate/embassy for the amount required.
Case 2: Citizens of the UK, European Union, Iceland, Liechtenstein, Norway and Switzerland → Optional *
If you're from the countries mentioned here, you don't need holiday insurance to travel within Europe short-term. You have the same rights to health access and health discounts as a citizen of the European country you're visiting. All you need is to carry your European Health Insurance Card which you can obtain in your home country for free. To learn more about EHIC card, visit this link.
However, if you lose your luggage or get robbed, you won't be reimbursed if you don't have a travel insurance. So it might be worth it to consider getting a travel insurance and not a travel health insurance.
* UK citizens can still use their EHIC across Europe, for more info, click here.
Case 3: Citizens of the United States, Canada and Australia → Recommended
Travel insurance is not mandatory for citizens of the United States, Canada and Australia who are staying in Portugal for less than 90 days. However, if you face a health emergency and need to be hospitalized or if you lose your luggage, you will pay out of pocket and you won't be reimbursed for the loss of your belongings. That's why we highly recommend health/travel insurance even if you're not obligated to have one.
Is travel insurance worth it?
We're not here to scare our readers, but it's our responsibility to recommend getting holiday insurance, especially for medical emergencies, because we have had first-hand experiences of getting sick abroad and it was not fun. That's why we're listing the top reasons why you need travel health insurance for Europe and why an international travel insurance is worth the money.
It's cheaper than getting sick: Like the famous saying goes, by failing to prepare, you are preparing to fail. Trust me, anything can happen while traveling. You will walk a lot in Europe, there's a lot of hills, you're doing fun activities, your body is not used to the environment so there's a high chance you might get sick or sustain an injury.
Most insurance plans, even the premium ones might cost you less than what it would cost to get to the emergency room, get tests done, buy medication and come back for follow-ups. So it's better to get insurance and enjoy your vacation without worrying about unnecessary expenses.
I have my own horror story of getting sick abroad. The only year I traveled without insurance, I paid $110 + medication to get to the emergency room for a piece of metal that entered my eye. An international travel insurance would have cost me less than $40 and covered me for my whole trip and my follow up appointments if needed.
Sara, Portoalities' founder also shared the story of her trip to Colombia. During her trip, she needed urgent dental care. With insurance, she would have paid $60 – $80 to cover her 1-month trip, but she had to pay +$100 out of pocket, an amount that won't be reimbursed. Thankfully, she didn't need X-rays or subsequent treatment.
It's good for when things don't go as planned: This applies to travel insurance. Imagine you lose your luggage, you get mugged or your flight or hotel reservations gets canceled, a travel insurance provider can refund you all these things if their policy states it. Some providers even give you a daily allowance including food, accommodation, taxis and phone calls in case of emergencies.
While I was studying abroad, I left my wallet in a classroom and came back to find out it wasn't there. The next day, the security found my wallet and let's say the perpetrator took every penny I had, which was around $190. If I had a travel insurance, I might have gotten some of my money back.
I am traveling with kids, do I need travel insurance?
It's really a smart idea to get a holiday insurance for your kids, especially when you're visiting a foreign country. Traveling itself is already hard on adults' immune system, can you imagine how it is for children? The kids run around, eat new food, drink water from a source they're not used to and they have a high risk of getting sick. So you want to be prepared for the sake of your children's safety and your bank account balance.
How to get the right travel or/and travel health insurance
Read reviews: If you see common complaints from clients on different websites, it's likely true. The most important reviews are the ones written about claim submissions, refusal and acceptance because it will tell you how trustworthy a provider is.
Contact the provider beforehand: If you have questions about their policy and what it covers, it's better to get in touch with them and see how their customer service deals with travellers before you commit.
Get holiday insurance from your bank: Banks often provide international travel insurance. So if you trust your bank and how they operate, you might as well get an insurance directly from them. That way, when problems with insurance claims arise, you'll deal with it face-to-face.
Best sites to buy travel insurance online
Getting sick sucks! Worse is getting sick while traveling. A reliable insurance company can help guide you through the process of getting medical assistance and help relieve some of your financial stresses.
Not to mention, when your items get lost or your trip gets canceled, a travel insurance provider might refund you the amount you lost. Let's take a look at the best international travel insurance providers and talk about the pros and cons of each.
WorldNomads is an international travel insurance provider that sells travel insurance online. I bought insurance from World Nomads many times because I like the fact that they donate some money to charities.
Pros
Generates a quote easily
Can include family members in plan
Claims can be submitted online
It covers many countries
Fulfills Schengen visa requirement
Their simple policy covers health, dental and travel emergencies
A portion of your purchase goes to a humanitarian cause
Cons
Pricey
Average customer satisfaction
They only accept Visa Credit Card and Mastercard
To see now what's covered in WorldNomads simple travel insurance, make an instant quote here.
AXA Schengen
AXA Schengen provides one of the best and cheapest travel insurance online for people planning on visiting Europe only. They have good customer feedback and they accept Paypal.
Pros
Generates a quote easily
Can include family members in plan
Accepts Visa, American Express, Mastercard and Paypal
Fulfills Schengen visa requirement
Their cheapest plan covers medical emergency and baggage loss
Accessible prices
Cons
Claims are sent via mail
Only covers Schengen Area and EU. For example, if you're stopping at Turkey, you need a different insurance
To see what's covered in AXA Schengen travel insurance, go here.
Travelex Insurance
According to users, Travelex is one of the best companies that offer travel insurance online. It's also perfect for people traveling with children since their family plan includes kids under 17 years old at no additional cost. Travelex is also one of the few international travel insurance providers that have a waiver for pre-existing conditions even with their basic plan. Meaning, if you get sick 15 days prior to your trip and had to seek medical assistant abroad, you'll be covered.
Pros
Generates a quote easily
Can include family members in plan
Claims can be submitted online
It covers many countries
Fulfills Schengen visa requirement if plan coverage is above $35,000
Basic plan includes trip cancellation, emergency medical/dental expenses and more
Accessible prices
Waiver for pre-existing conditions
Cons
Accepts Visa, American Express, Mastercard and Discover cards only
To see what's covered in Travelex travel insurance, go here.
Allianz Travel Insurance
Allianz is a well-known insurance company with offices all over the world. I've had good luck with their customer service and with their agents. Not to mention, it's an international travel insurance with many positive customer reviews online.
Pros
Generates a quote easily
Can include family members in plan
Accepts Visa Debit Card, Visa Credit Card, American Express and Mastercard
Global company with high customer satisfaction
Fulfills Schengen visa requirement
You can choose what's included in the coverage
Accessible prices
Cons
You have to go to your country's designated website to book
Filing a claim is different in each country
To see what's covered in Allianz travel insurance, choose your country from here.
How to make sure you get your money back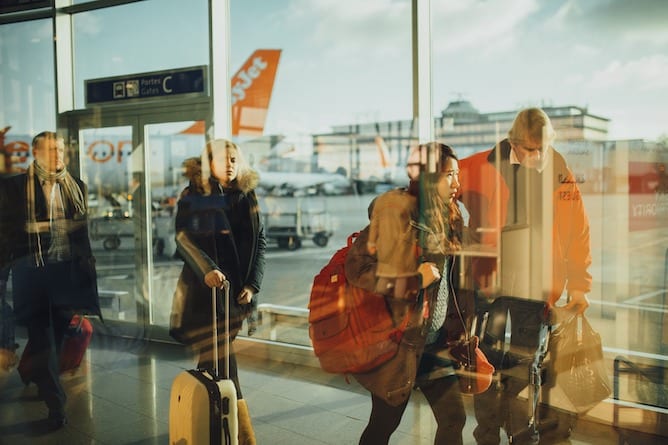 Not all travel insurance providers operate the same, but we're giving some universal pointers that can help you make a successful claim.
Call first: When you're facing an emergency situation aboard, call the number on your insurance certificate immediately. That way, you'll know what to do and your insurance provider might send you the help you need. Also, some insurance companies refuse your claim or discount it if you don't call beforehand.
Keep all your receipts: Don't toss any of your receipts when you're traveling because you might need to submit some of them with your insurance claim. That applies to things like clothing, medications and so on.
Print doctor forms: It's better to print multiple doctor forms which are provided by your health insurance company before you leave and keep them with you. That way, when you see a doctor, he can fill the form on the spot so you can send a successful claim. Here's an example of a doctor statement form.
Gather all reports: Whether it's a police report or a doctor diagnoses, make sure you have a copy because your insurance provider might ask you for such document when you file your claim.
Ask questions before your trip: If you have any doubts about your insurance policy, it's better to get in touch with the provider first and request information. Make sure this information is emailed to you so it's kept in your records.
Extra: Go on a private tour in Porto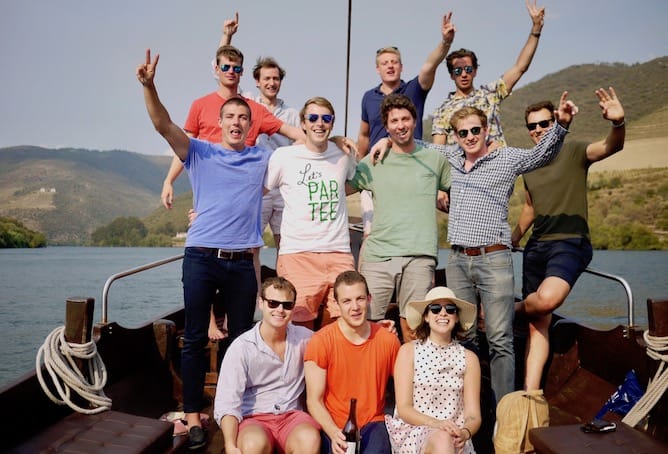 The best way to get to know Porto is to go on a private tour with me!
Check this page to learn more about my tours in Porto, or simply send an email to sara@portoalities.com. I will shortly get back to you with a tailor made tour designed specifically for you.
It will be a pleasure to welcome you in Porto!
---
Save this article for later: