What makes Portoalities an unique blog is that most of its articles are direct answers to questions that people ask me. And one of the hardest questions I've been asked is about why do Portuguese go to the beach but stay in the car?!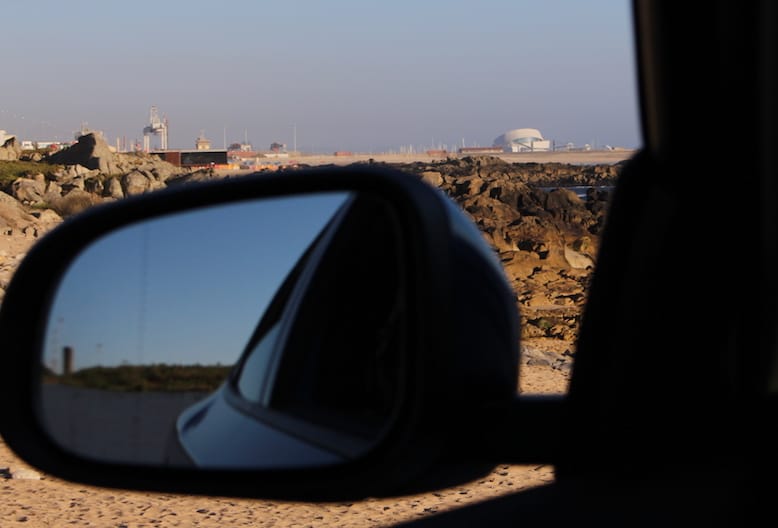 I know exactly where your minds are heading to and… no, you won't find sex images on this post 😛 As there is not an evident answer to this question, I invited Eduarda and Mariana, bloggers at the charming Double Trouble Blog (which promotes mostly Portuguese fashion brands) and Viktoriya Dolomanova, a talented Russian Health & Nutrition Coach, specialised in Whole Food Plant Based diets for women – check her amazing recipes at her youtube channel (it's in Russian, but you can easily figure out the recipes!).
Four bloggers, one car, a naughty question… let's see the answers we got! 🙂
#1 – Because Portuguese like to eat in the car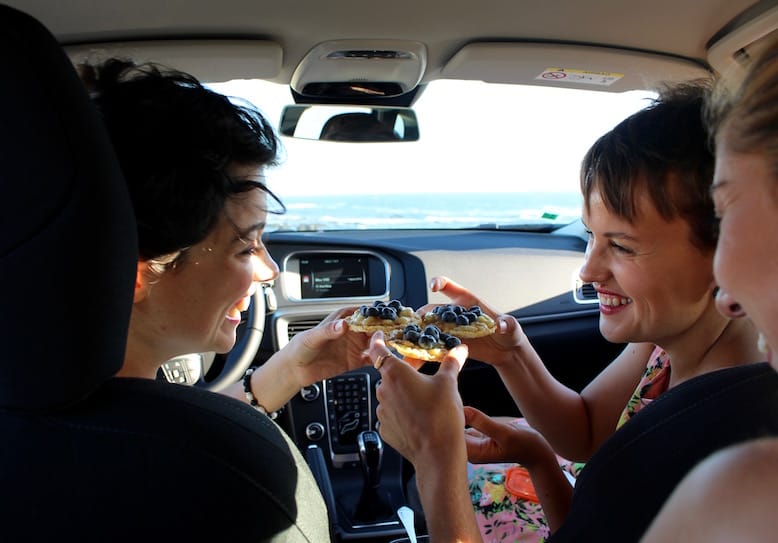 Yes it's true. The ordinary Portuguese takes the tupperware to the beach and if it is too windy or he feel like giving in to laziness, he eats it in the car (especially when it's Viktoriya preparing some healthy snacks!).
#2 – Because it is amazing to read in the car!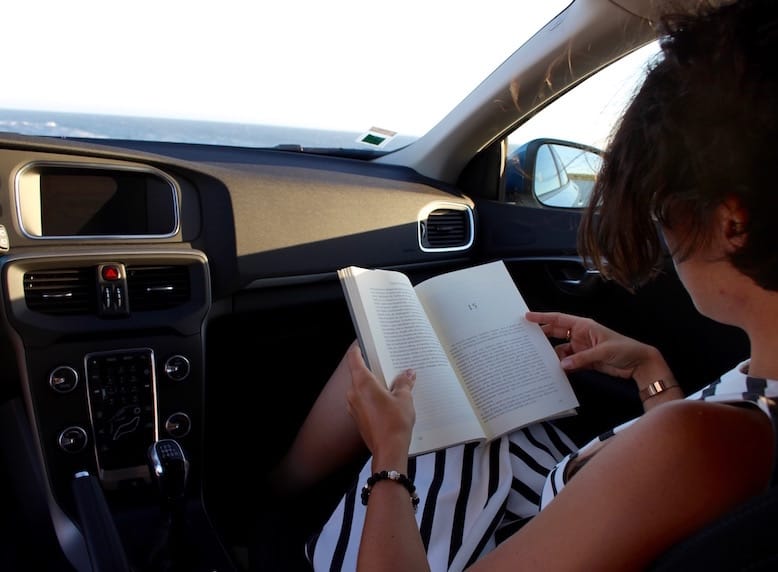 Just imagine: the ocean as a scenery, but take the sand, the wind and other disturbing elements out of the equation. We are the captains in our journey in Literature, with the ocean as our dear helmsman.
#3 – Because the car is perfect to do… girly stuff.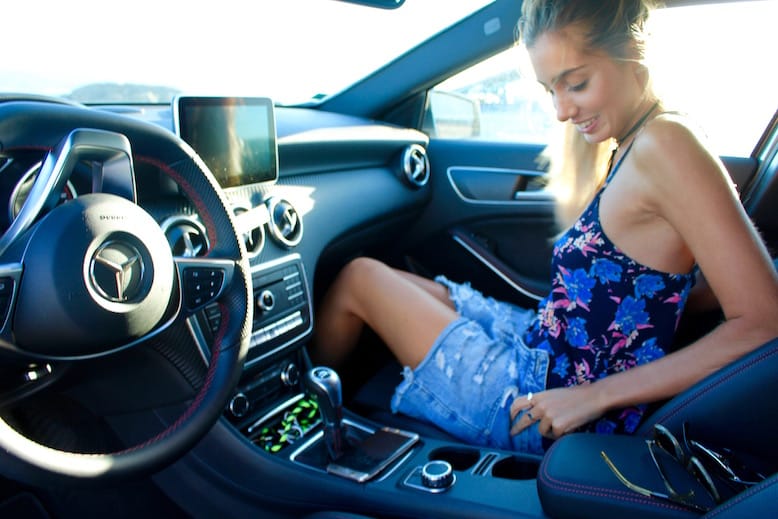 Mariana called our attention to this fact: what about the sneaky change of clothes and shoes, some extra make up or the finishing touch to the hair before an important event, like a wedding or a Summer party by the beach? Good point, Mariana!
#4 – Because a car by the ocean can trigger an inspiring meeting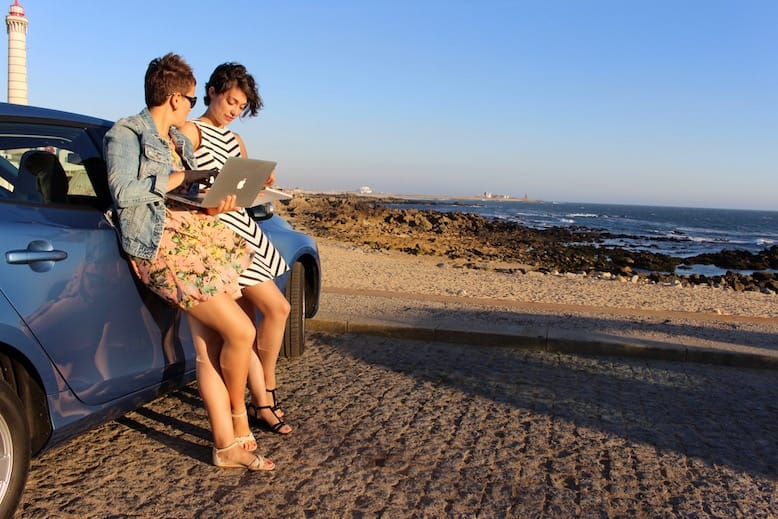 For freelancers like me, sometimes an unusual change of environment can be really useful for unlocking creativity. If we do it in the company of another person, by the ocean, even better – the time turns into productivity and ideas multiply at the speed of waves.
#5 – Because writing by the ocean is an indescribable experience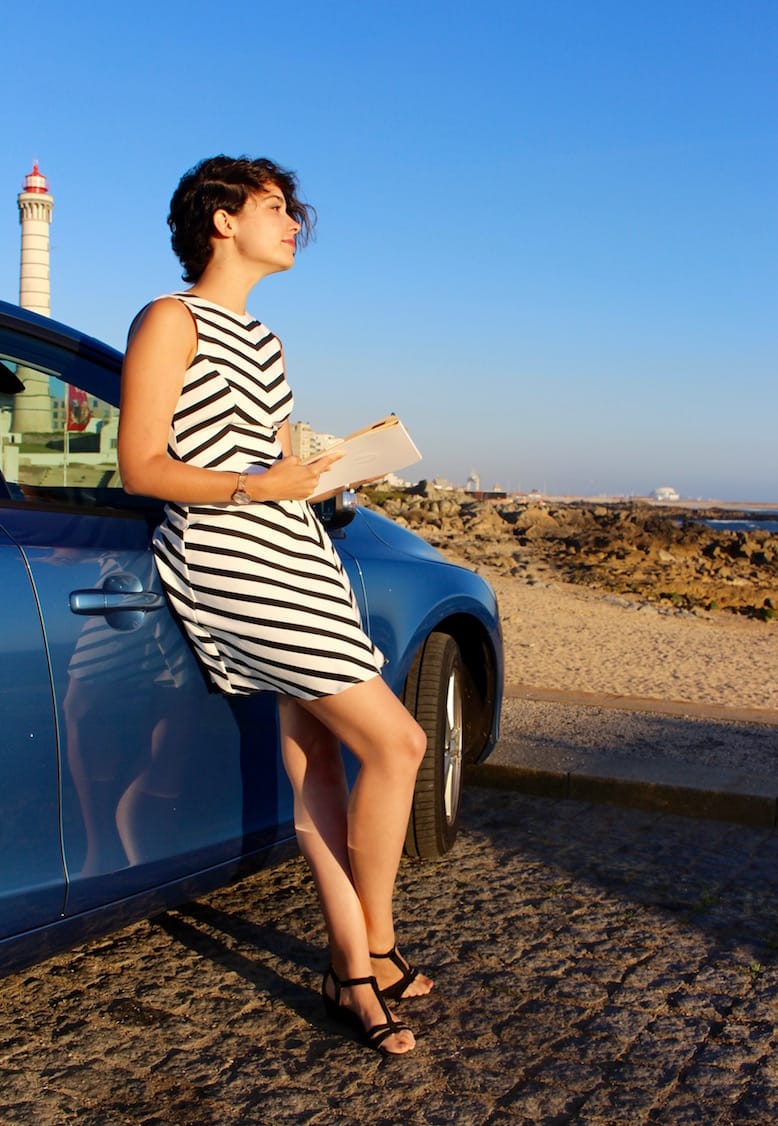 I write since my childhood, in multiple formats and in disparate contexts. Depending on the weather, the complexity of the issue and on the receiver, writing may require an office room, a noisy cafe or the sound of the ocean's breeze. I like to write by the ocean during Winter days, when the colour of water is as thick as steel and the rain, light or dense, sets the pace of my writing, always inside the car. But it also feels good to do it during Summer days, enjoying the last rays of sun.
What about you: what do you do by the beach, but in the car? No cheesy ideas please… 🙂