If you're going to explore Gerês this summer, then a list of the best restaurants in Gerês is a must.
Generally speaking, you eat quite well in the region, with the famous regional food served in generous portions by friendly people. However, if you're vegetarian or vegan, prepare yourself: this is a meat region! Portuguese people are very friendly and accommodating, but you'll probably end up eating an omelet or a salad with rice and fries.
Without further ado, I present to you the best things to eat in Gerês.
These are the restaurants no Gerês:
Casa do Preto
Largo Salgueiro, 3 | Pitões das Júnias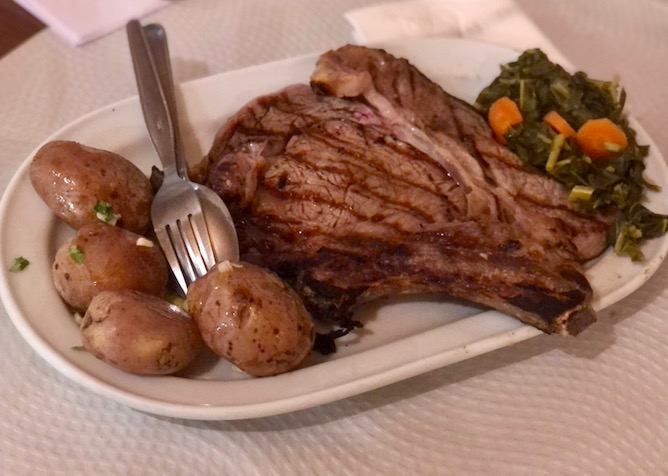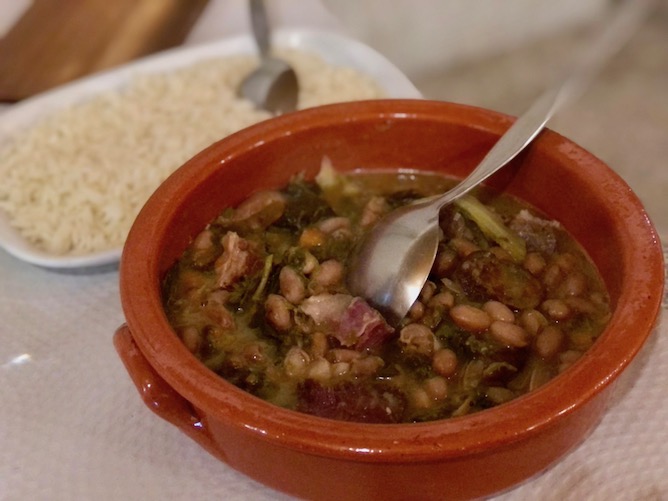 I've already talked about Casa do Preto in the article about the best hotels in Gerês, and quite rightfully so. It is a very spacious restaurant / guesthouse, where I stayed for three days, so I had the opportunity to try several regional dishes, all delicious. The stars were without a doubt the generous veal chop (served with potatoes and sautéed vegetables) and the delicately seasoned feijoada (a traditional white beans stew with cured meats). For dessert, the chocolate cake stands out – it's so decadent you might as well share it with someone else!
At the end of your meal, take the opportunity to buy homemade jams, tisanes, sausages and other delicious regional products made in what is one of the best restaurants in Gerês.
Taberna da Ti Ana da Eira
Rua Cabeça do Castro, 3 | Parada de Outeiro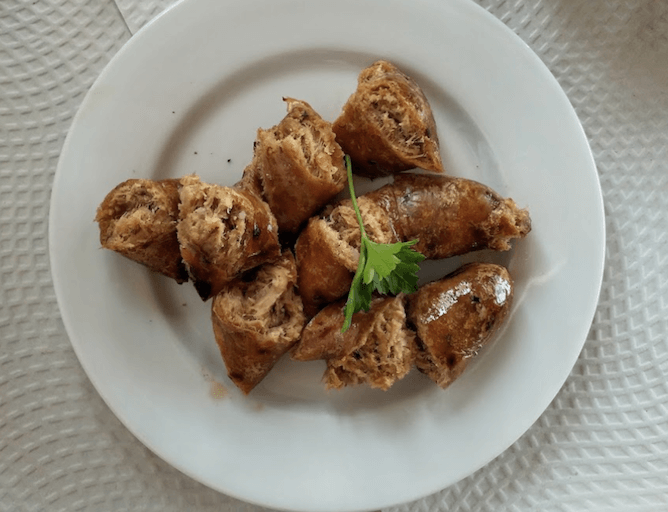 Taberna da Ti Ana da Eira is one of those places that is so good that you want to keep it a secret (but you know I wouldn't do that to you!). All the dishes are good, from the posta, to the grilled octopus, the alheira barrosã (a sausage made from Bisara pork meat with the addition of small amounts of poultry and game)… but what won my heart was the Cozido à Portuguesa, made with local meats. A delight.
Besides that, the view is absolutely spectacular, making Taberna da Ti Ana da Eira one of the best restaurants in Gerês.
Lurdes Capela
Avenida Manuel Gomes de Almeida, 77 | Gerês (vila)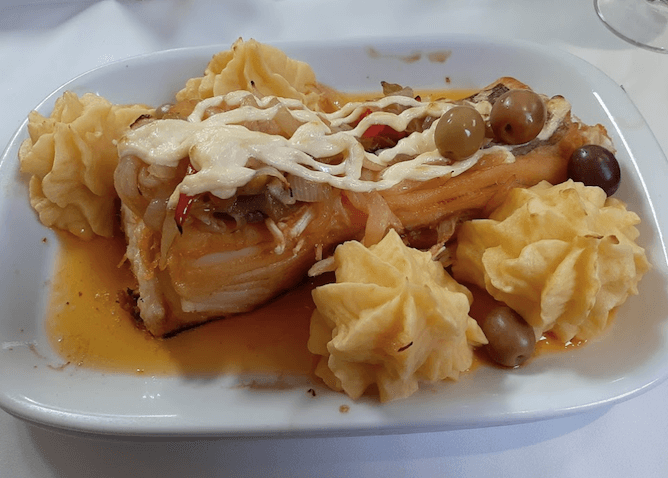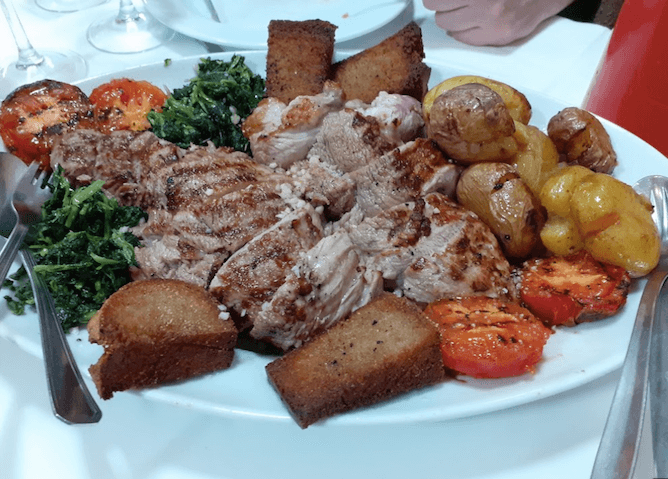 I almost feel like posting just the photos of Lurdes Capela, because that alone would show you why it is one of the best restaurants in Gerês (and one of the most famous, too). Besides the traditional dishes of the region, you can also venture into the unusual venison and wild boar ribs and the black pork lizards (I won't explain what they are, you'll have to give them a go!).
As it is a very popular restaurant and they don't take reservations, I recommend you show up early so you won't be waiting too long.
Restaurante Pedra Bela
Av. Manuel Francisco da Costa, 86 | Terras de Bouro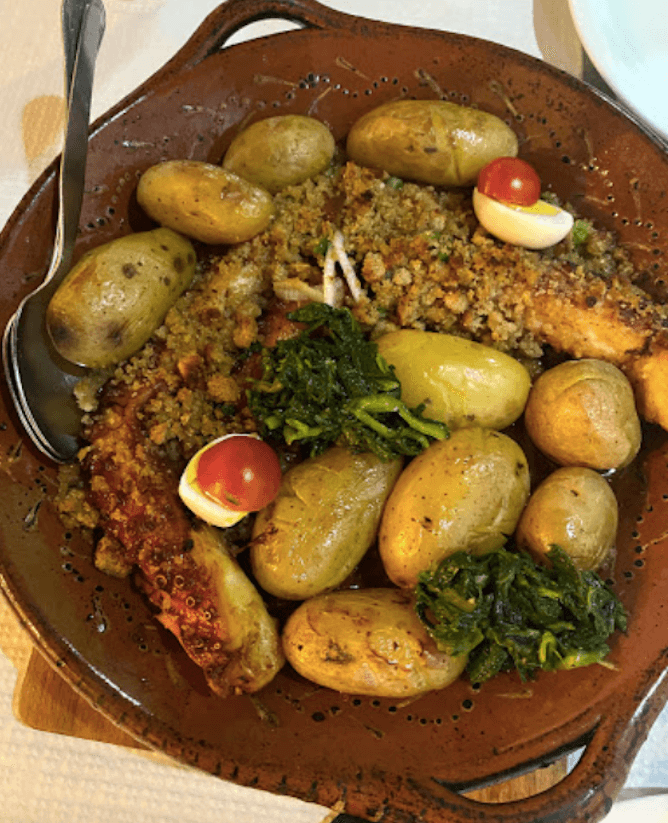 At Pedra Bela, one of the best restaurants in Gerês, you can buy stuffed crabs and even francesinha (noooooo!!!), but I'm not one to get carried away: if I'm in this region, it's to eat regional food, like the fantastic roast octopus with cornbread. But I recognize that, for those who are far from the coast (and, therefore, from the best seafood restaurants in Porto), Pedra Bela is an excellent option for those who prefer to eat fish.
I leave, however, an important note: this restaurant is expensive as hell (at least for Portuguese standards)!
Saber ao Borralho
Av. 25 de Abril, Caminho da Costa Velha | Soajo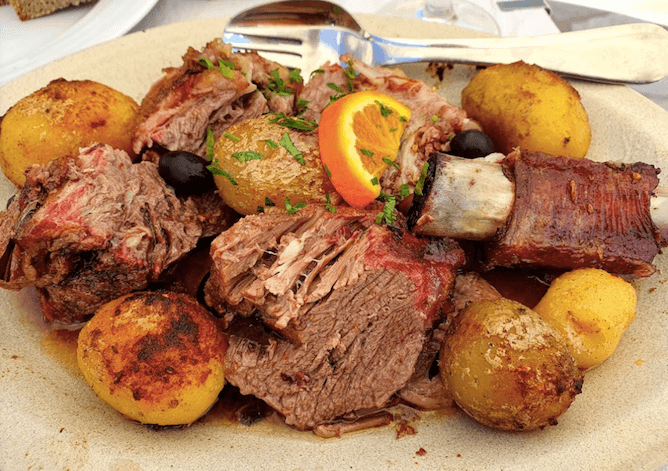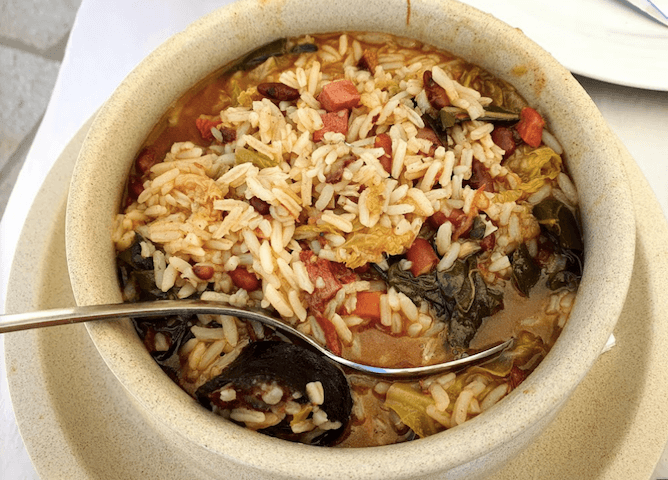 In one of my favorite villages in Gerês you will find Saber ao Borralho, a cozy and unpretentious restaurant, just the way I like it. Expectably, and like all mentions in this list of the best restaurants in Gerês, you will be welcomed with sympathy and generous portions of regional food. However, I'd like to highlight the dish that won me over: the roasted cachena (the DOP barrosã meat) with a fantastic rice made of beans and vegetables, like few I've eaten in my life. I would happily take a trip just to experience these flavors again.
Miradouro do Castelo
Castro Laboreiro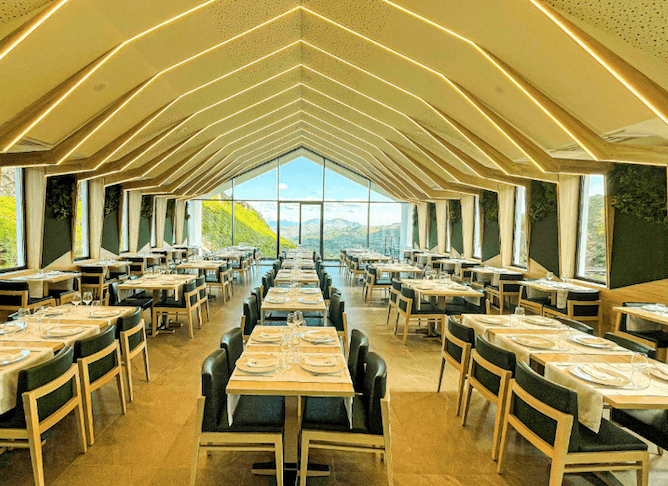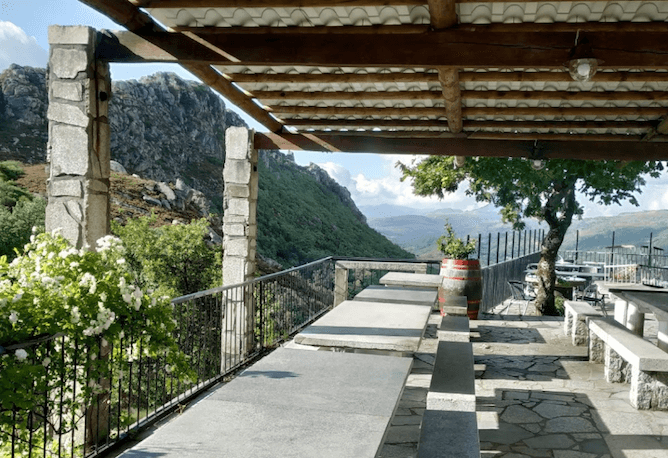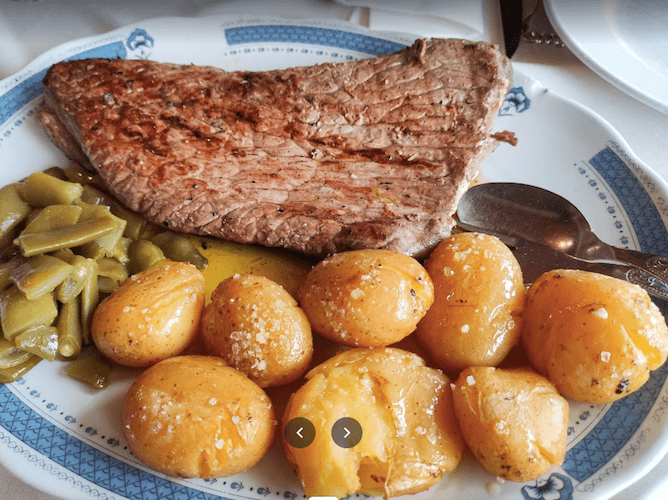 Whoever drives by would never dream that they are in front of one of the most beautiful restaurants in Gerês. You read that right: most beautiful. Miradouro do Castelo has a modern and spacious room, decorated with simplicity and good taste, and with a magnificent view. By the way, if you want to be in touch with nature, I suggest you have lunch on the terrace, which is very pleasant in springtime.
At Miradouro do Castelo, one of the best restaurants in Gerês, I recommend you try the roast baby goat or the codfish with cornbread, which are fantastic.
The only downside is that the service is sometimes slow.
Tasquinha Ti'Mélia
Rua Visconde de Sistelo | Sistelo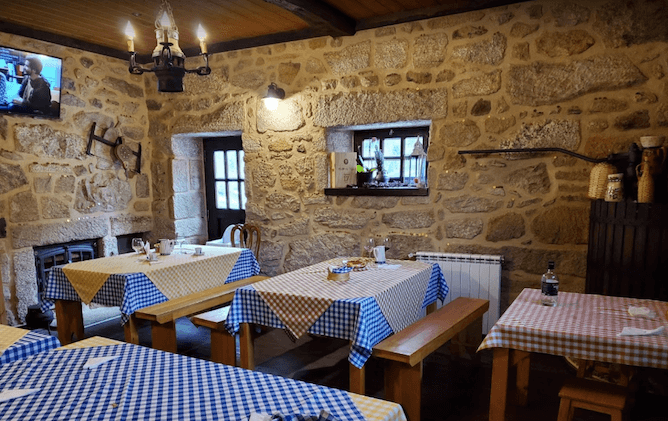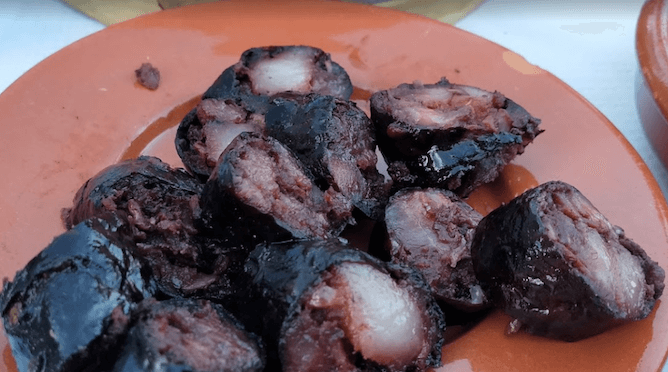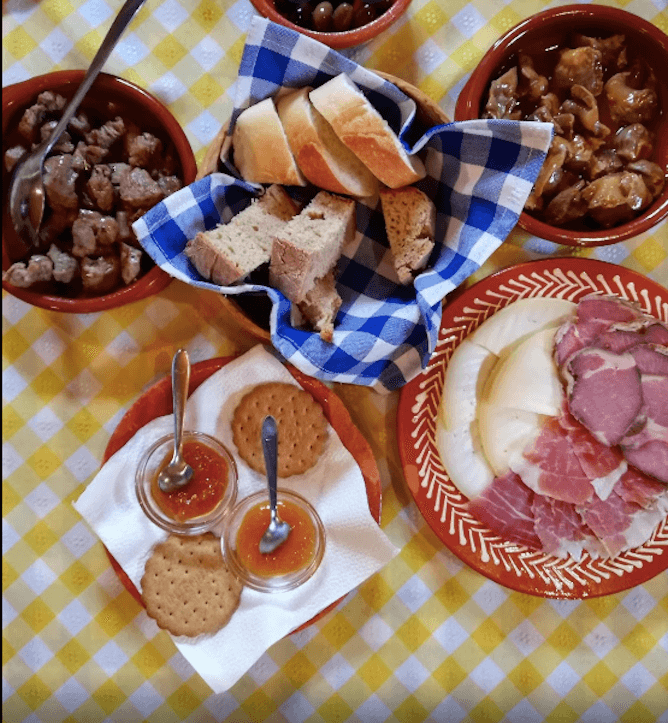 If you like tapas, Tasquinha da Ti'Mélia is one of the best restaurants in Gerês for you. In addition to regional dishes you find in the other restaurants mentioned on this article, this place has a list of tasty tapas: a selection of homemade sausages and cheeses, rojões, picadinho de cachena, codfish cakes… it's hard to choose. If you're not in the mood, ask for the Posta de Cachena (thick tenderloin) with bean rice, which is fabulous.
Another thing I love about Tasquinha da Ti'Mélia is the rustic but tasteful decoration, which makes us feel immediately at home. All in all, a pearl of Gerês.
Restaurante Val de Poldros
Branda Santo António Val de Poldros | Brandão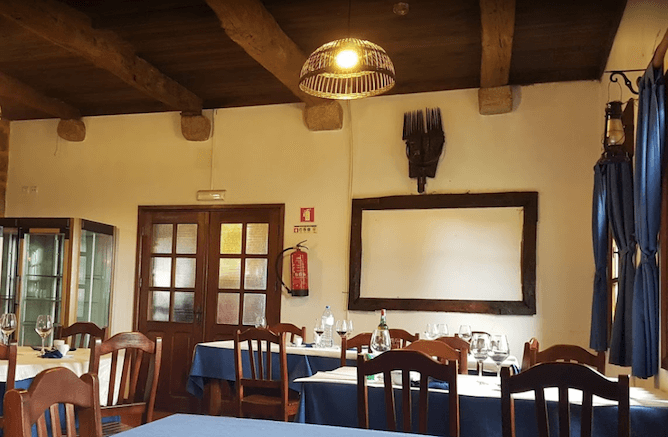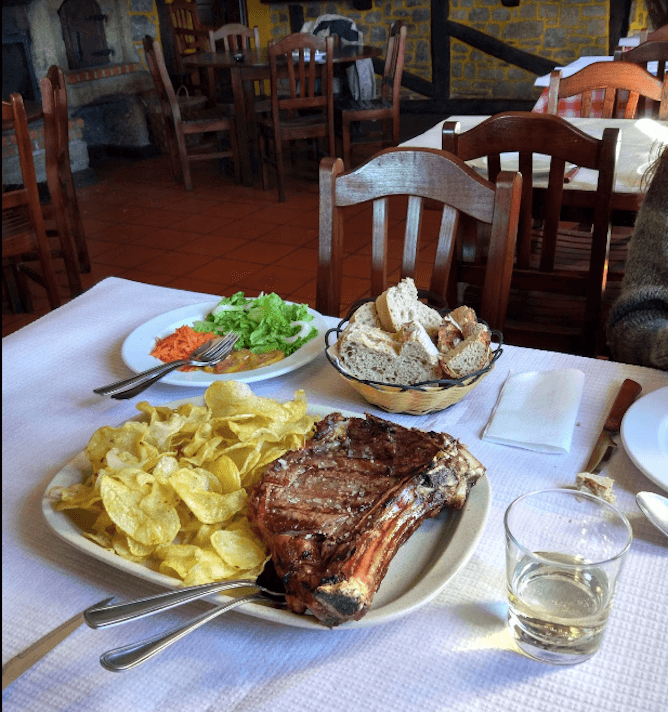 Purists will tell me that the Val de Poldros restaurant does not belong in the Penêda – Gerês National Park, and rightly so. But since it is a ridiculous 4 km away, I decided to include it anyway in this list of the best restaurants in Gerês. At Val de Poldros you can eat one of the best steaks and ribs, and the fries are to die for. The roasted baby goat also brings with it a loyal following. And the dishes, to top it all off, are inexpensive.
When you finish your meal, take a walk in the village of Branda de Santo António (don't forget the belvedere), known as the "village of the Gauls" or, as a friend of mine would say, "the Portuguese Shire" (for those who love the Lord of the Rings as much as I do, this reference is enough to make you go there 😉
Fojo dos Lobos
Rua da Portela do Monte, 10 | Fafião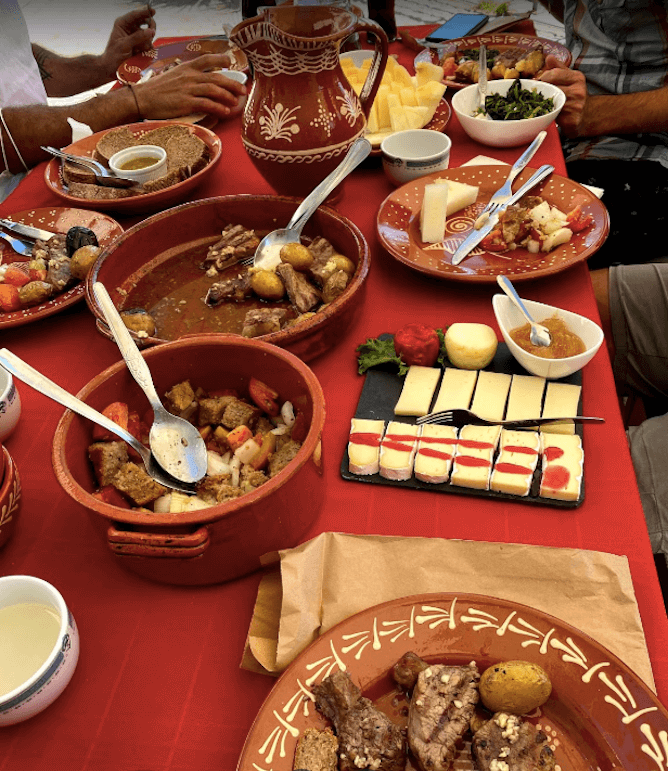 Look at the picture and tell me if this isn't what we are all looking for when we head to Northern Portugal: a table full of dishes and petiscos (the roasted chorizo with pineapple is amazing), a group of smiling friends, and a fantastic view. I don't need much more to be happy 🙂
Restaurante Ponte Nova
Cabril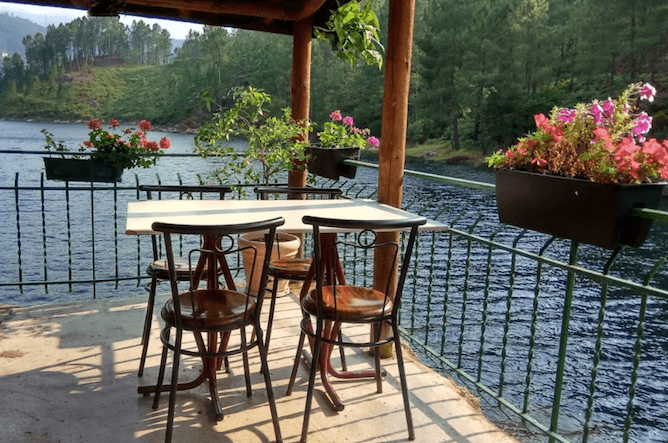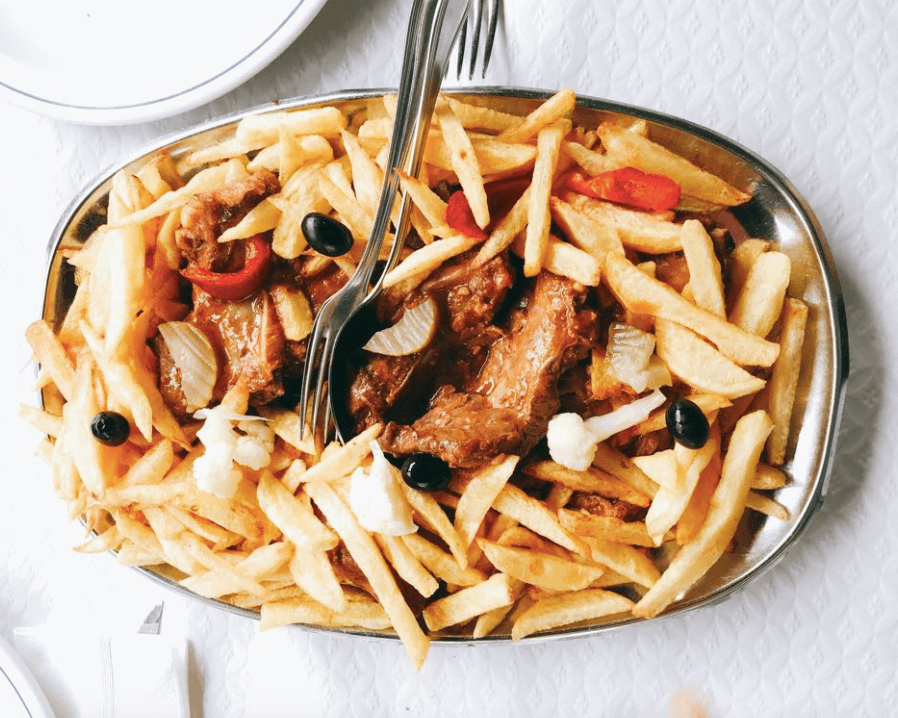 What makes Ponte Nova one of the best restaurants in Gerês is, quite frankly, the terrace. It's not that the food is bad (but the standard is very high in this region), it's that everything tastes much better with a pleasant view of the Cávado River. Therefore, I strongly advise you to visit this restaurant on a spring or summer day, after taking a dip in the Pincães waterfall.
Tasca Pertinho do Céu
São Bento do Cando
One of Gerês' best kept secrets is Pertinho do Céu, which was recommended by a good friend of mine. It's not really a restaurant, but more of a small cafe with an absolutely stunning view, ideal for taking a break during a road trip. So I recommend you order a grilled sausage, a chilled beer or a bottle of ice-cold vinho verde, and enjoy the snacks on the terrace – believe me, you won't regret it.
Save this article for later: