According to the 2018 Global Peace Index, Portugal is the 4th most peaceful country in the world and the 3rd safest country in Europe.
This ranking takes into consideration the country's "level of societal safety and security; the extent of ongoing domestic and international conflict; and the degree of militarisation".
What about safety in Porto?
In our opinion, Porto is safe when we compare it to Lisbon and many other important cities around the world. The 2017 annual report from the Portuguese Internal Security shows that the majority of crimes in Portugal happen in the most populated districts like Lisbon, Porto and Setúbal. The same report states that Porto witness a 7.8% drop in violent crimes since 2016.
So is Porto safe for travel?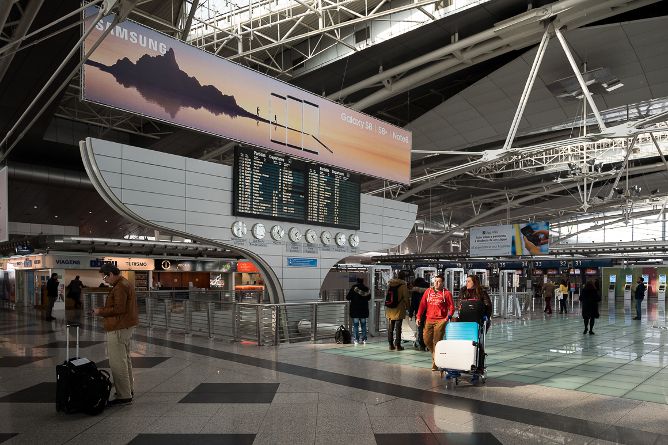 I lived in Porto long enough to say that yes, Porto is safe. Nevertheless, no matter how safe a city is, always take caution while you're traveling, especially in new places.
The touristy areas are considered to be safe. But as in all crowded places, they can be grounds for pickpocketing. At night, businesses and shops close while restaurants and bars remain open, so it's a good idea to be careful and watch your belongings.
Thankfully, things like gun violence is not an issue here. Many of the crimes committed are theft, drug trafficking-related offenses and fraud. And since drugs were decriminalized and users were being treated as humans in need of help and not as criminals, there was a significant drop in drug-related crimes.
| City | Lisbon | Porto | Setúbal |
| --- | --- | --- | --- |
| Violent crimes including robberies | 6,953 | 2,246 | 1,635 |
| Scams | 5,013 | 3,823 | NA |
Is public transportation in Porto safe?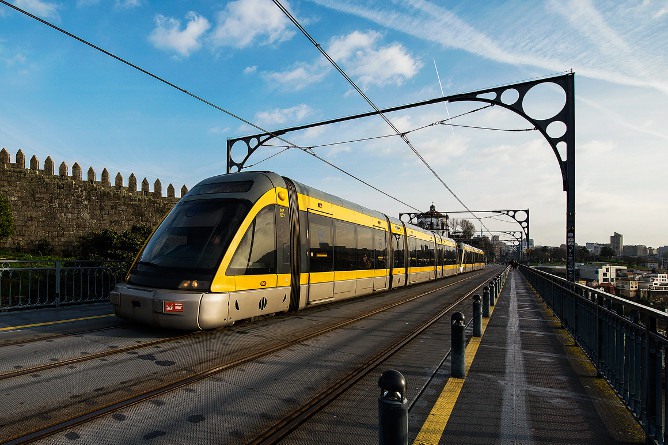 Yes, the buses and the subway are safe to ride in Porto. However, after 8pm, there are fewer people on-board so it's always good to be careful, but no need to panic.
There is security in all metro stations to guarantee the safety of passengers, but in my experience, they will never interfere if there is something bad going on because they do not have police authority.
And already answering your next question: if you arrive at Porto Airport you can travel by metro to the city center without any problems, but maybe you'll feel safer and more comfortable if you get a private transfer, or even a group transfer (it is cheaper), two options 100% safe.
[getyourguide ids='71772,108760′ data-gyg-cmp='porto-safe-widget-1′ data-gyg-placement='content-top' data-gyg-locale-code='en-EN']
Is Porto safe for riding a car?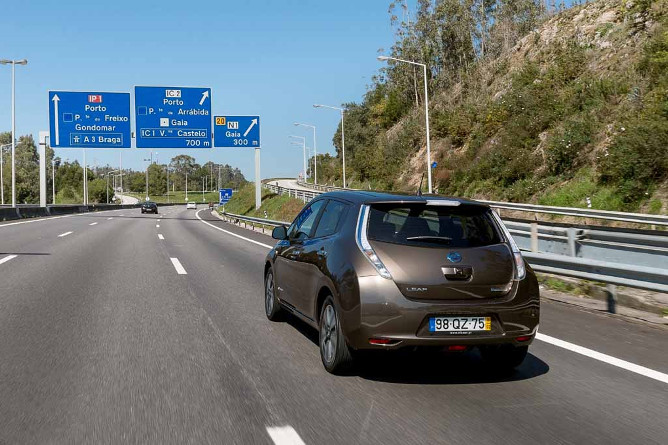 The country as a whole has made a tremendous effort to improve its roads. In 2017, there were 23,606 accidents registered in Porto, 68 of them resulted in death (the highest death toll in road accidents nationwide). Most of the deaths were caused by cars hitting pedestrians/cyclists, drunk-driving and motorcycle accident.
Driving in Porto might be a bit unusual for some people because the streets are very narrow and steep. Not to mention, it is very bumpy when you're driving on stone pavement blocks.
Portuguese drivers are speed fans and a bit inconsiderate about traffic rules. So it's important to exercise absolute caution when driving or crossing the streets in Porto.
Nonetheless, renting a car in Porto is definitely an option that you should consider if you are planning to visit the nearby cities & regions (Douro Valley, Braga & Guimarães, Gerês, just to mention a few).
Are there any places to avoid in Porto?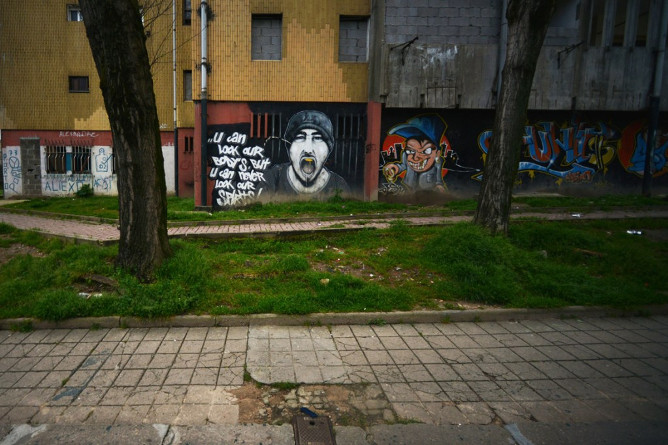 What I love about Porto is that when you're venturing into the corners of the city, you will not walk into a street you shouldn't. I have already walked alone at night many times, sometimes carrying my laptop, and found no trouble at all.
However, there are a couple of neighborhoods with a reputation for drug trafficking.
Before I name any place to avoid in Porto, I want to write a disclaimer. There are people and families that live in these neighbors so I don't want to disrespect, stigmatize or stereotype anyone – especially those who are living in poverty or facing addictions. I am simply naming what the local government and the law enforcement considered problematic.
Bairro do Aleixo
This neighborhood was once known as the hypermarket of drugs. It used to consist of 5 towers. The local government at the time wanted to take down all the towers down thinking it will help the drug problem, but because of lack of financial resources, only two towers were demolished. Just in April 2018 the police caught a drug trafficking network and confiscated 10 kilos of cocaine and heroin (120,000 thousand doses).
You should avoid the area around the Aleixo towers, specifically streets like Rua Arnaldo Leite and Rua Carvalho Barbosa.
Cerco do Porto
This neighborhood witnessed many problems including drug trafficking, robbery and even gun possessions. Even though crime rates have decreased, Cerco do Porto is still considered problematic.
I would avoid the area between Rua Vila Nova de Foz Côa and Rua Peso da Régua, especially the inner streets like Rua Alijó and Rua Santa Marta de Penaguião.
Lagarteiro
Residents that live near Lagarteiro don't recommend you pass there at night because when drug deals are happening, aggressions often accompany them. Porto's current government of Rui Moreira did an excellent job by rehabilitating the social housing in this neighborhood, improving the life of its residents.
Drug dealing is not restricted to the Lagarteiro social neighbourhood, it extends further south. So I would avoid any street north of Freixo Palace starting with Rua Bacelo all the way up to Rua do Lagarteiro.
Tips on how to stay safe in Porto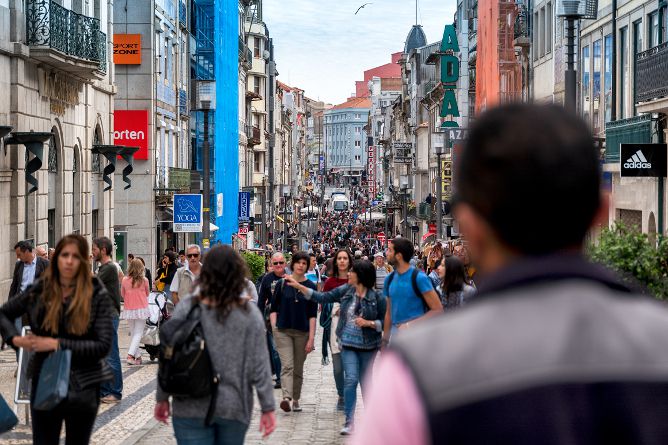 So we've established that Porto is indeed safe, but at the same time, it's not a perfect city too. Bad things like theft and fraud do happen sometimes. So here are some tips to stay safe in Porto during the day and night.
During the day:
Be aware of your belongings: One time I forgot my wallet and I came back to find that someone took all of my money down to the last cent and left everything else. Unfortunately, that wasn't the first time I experienced this "finders' keepers" situation. So it's always good to keep your phone, wallet, camera and important things close to you at all times.
Don't carry a lot of cash: Even if you end up "losing" your wallet, it's always better to distribute your money by carrying some cash with you, keeping some in your bank cards and leaving some in your hotel room's safe.
Learn some Portuguese phrases: How is this going to help me be safe, you ask. There are people that target clueless travelers. So when you speak a few words in Portuguese, there is a high probability that they will leave you alone. Phrases like não, obrigado (no, thank you) can be helpful.
At night:
Avoid dark alleys and streets: This is true wherever you are in the world because even Porto has creepy dark alleys that are best to be avoided at night.
Don't walk alone: When it comes to walking at night, the more people, the merrier. Nonetheless let us assure you that it is perfectly safe to walk alone at Downtown Porto at night, even if you are a woman (I do that all the time!).
Take an Uber, but not on a taxi stand: While taking an Uber at night is the best way to avoid getting lost or entering in a bad situation, you have to be mindful when choosing the pickup point because there is still a problem of Taxis vs Ubers here. There are stories of taxi drivers assaulting Uber drivers, especially when the client chooses the same spot where a Taxi was parked.
So when getting an Uber, avoid taxi stands and big taxi hubs like Campanhã train station and the central bus station of Campo 24 de Agosto. You don't need NOT to call an Uber, just go to the meeting point that the app suggests you.
What to do in case of emergency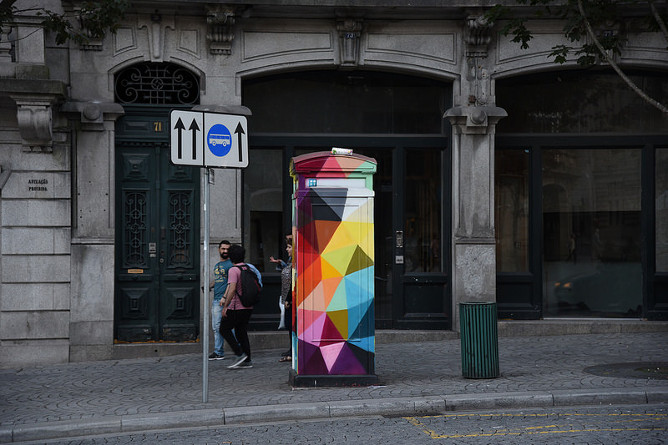 Call the emergency number: The emergency number is 112 and it can be called if someone needs the police or an ambulance.
Ask for help: The best thing about the Portuguese is that they are extremely friendly and they will come to your rescue whenever you need, so don't be afraid to ask for help. You can say ajuda (help), ajuda-me (help me) or socorro (help – used more for emergencies).
Finally, pack your bags, head out to Porto's best neighborhoods because not only is Porto safe, but it also has one of the friendliest locals you'll ever encounter who are willing to come for the rescue. And we have to give major credits to the police force in Porto that are keeping people safe.
Save this article for later: