Over the years, I have written about many famous aspects of Porto. From the most famous streets, glorious architecture, mysterious Port wine cellars to the most delicious food.
But I've rarely talked about the people.
Those that were born and bred in Porto and that went on to do great things.
The proud sons and daughters of the Invicta.
So here is the long overdue list of famous Portuguese people from Porto:
Álvaro Siza Vieira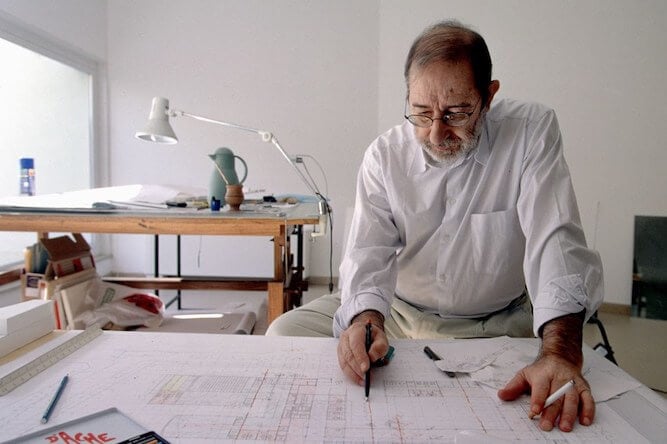 Álvaro Siza is one of the most internationally famous Portuguese people from Porto. He is an architect and educator who was born in Matosinhos and studied in the School of Fine Arts of the University of Porto.
While a lot of his famous works are international, he has contributed with many projects to his hometown such as the building for the Faculty of Architecture of the University of Porto, the Serralves Contemporary Art Museum, the famous Piscina das Marés and many more.
You can learn more about his works in my article about Álvaro Siza's memorable buildings in Porto.
A winner of the Pritzker Prize, Álvaro Siza is celebrated all over the world and his work is spread far and wide.
Local Tip: You can plan your visit to the Serralves Contemporary Art Museum designed by Álvaro Siza by getting the online ticket to Serralves' museum. Note that you still have to exchange your online ticket at the entry desks, but you can do it easily by asking the assistant that's closest to the bookshop (you'll be able to spot it easily).
Souto de Moura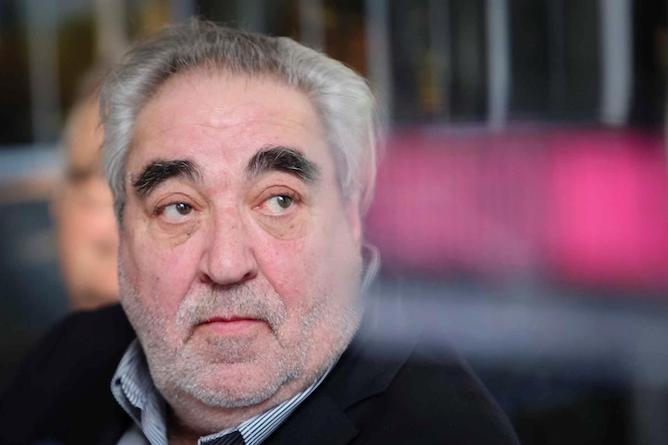 A collaborator of Álvaro Siza and one of the most famous Portuguese people from Porto, Souto de Moura was the second Portuguese architect to win the Pritzker prize.
He was awarded the prize for works such as the Braga Municipal Stadium, the Burgo tower and Porto's subway notably Casa da Música and Trindade stations.
His works have been described as powerful, modest, brave and subtle – check out the best Souto de Moura buildings in Porto and see for yourself!
Sara Sampaio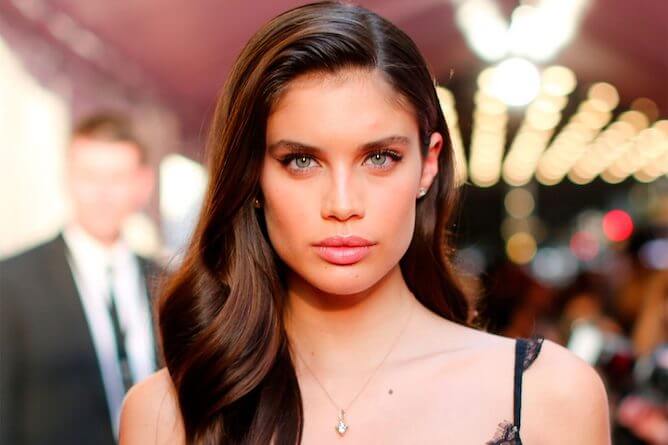 Sara Sampaio is the youngest on this list and definitely one of the most famous Portuguese people from Porto.
She is an internationally recognized model and has worked with brands such as Jean Paul Gaultier, Balmain, Marc Jacobs, Dolce & Gabbana, Moschino, among others.
She rose to fame when she was chosen to be an Angel for Victoria's Secret in 2015 and has walked for the brand several times. Due to her exposure, Sampaio has used her public platform to rally against bullying and body shaming.
Her high profile and extensive social media presence make her one of Porto's most recognizable personalities nowadays.
Manoel de Oliveira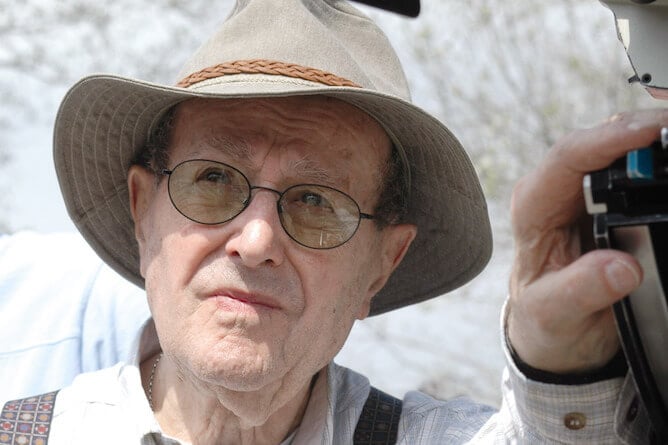 Born in Cedofeita in 1908, Manoel de Oliveira is a legendary film director whose career spanned almost a century.
He began making films in 1927, in the silent era of cinema and his last film came out in 2014, in the digital age.
He died in 2015 at 106, having produced at least a film a year from the 1970's until his death.
His attachment to his hometown of Porto is apparent from his first credit called Douro, Faina Fluvial (or, Labor on the Douro River), a short documentary film which portrays the industry and labor surrounding the Douro river.
In 1942, he directed what is considered one of the most important films in Portuguese cinematic history, Aniki-Bóbó.
The film is set in Porto and explores the lives of lower class children during the dictatorship.
One of the most famous Portuguese people from Porto, Manoel de Oliveira is definitely a must-watch if you are a cinema buff like me.
Antónia Ferreira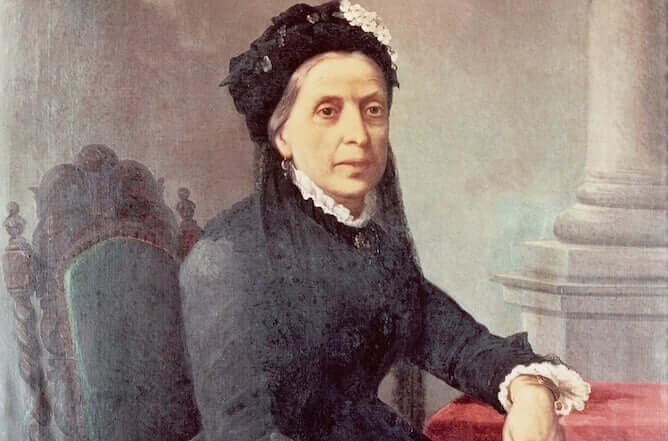 If you have ever bought a bottle of Port wine, wherever you are in the world, chances are you have at least seen one from Casa Ferreirinha.
We can't talk about famous Portuguese people from Porto without talking about Antónia Ferreira, one of the biggest personalities in the history of the Douro Valley and Port wine production.
She was born and lived in the 19th century and was the heiress to a large fortune and many vineyards.
Widowed at the age of 33, she became a businesswoman out of necessity and excelled at it. She was known adoringly by her employees by the diminutive Ferreirinha, the name later given to the wine produced in her vineyards.
Local Tip: You can learn more about Ferreirinha at Ferreira's Port wine lodges in Vila Nova de Gaia.
Sophia de Mello Breyner Andresen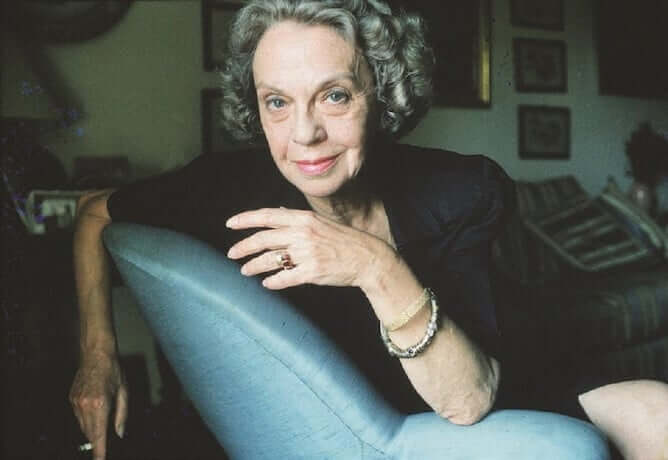 One of the most famous poets of the 20th century, Sophia de Mello Breyner Andresen had an undeniable impact in Portuguese culture.
Born in 1919, Sophia is one of the most famous Portuguese people from Porto and is celebrated for her prolific writing.
Known particularly for her poetry and children's books which are read and studied as part of the curriculum in schools, Sophia also translated Dante and Shakespeare to Portuguese and was avidly involved in politics.
Sophia de Mello Breyner Andresen died in 2004, but her legacy is very much alive.
Local Tip: If you find yourself in Porto, I urge you to visit Porto's Botanical Garden, which was formerly known as Andresen House and where the writer lived part of her life. There you will find a bust in the poet's likeness, and I can tell you it's a wonderful place to discover her work.
Rosa Mota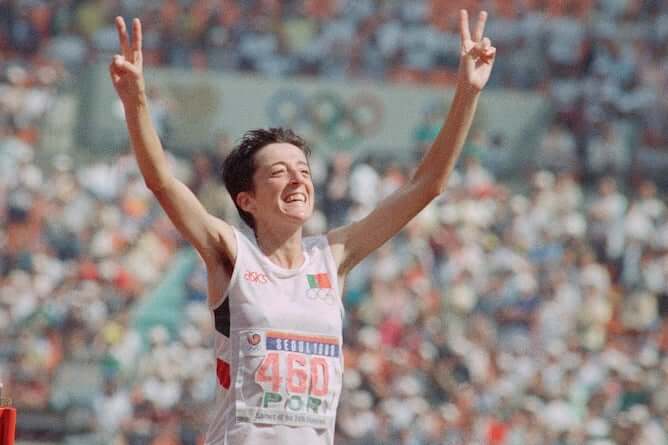 Rosa Mota was born in Porto in 1958. The first thing you need to know about Mota is that she was distinguished as one of the best marathon runners of the 20th century.
She has a staggering amount of medals and titles and is one of the most famous Portuguese people from Porto.
After winning the Olympic Gold Medal in 1988 in Seoul, she became the only woman to be European, World and Olympic champion at the same time.
Retired since 1992, Rosa Mota stopped running professionally but her popularity in Portugal has never wavered and she is one of the most adored sports figures of the country.
One of the staples of the city of Porto, the Crystal Palace, was actually renamed in 1991 to honour the city's most illustrious sportswoman. Though the names are used interchangeably (we haven't yet been able to shake out the old name) its actual name is Rosa Mota Pavilion.
Sá Carneiro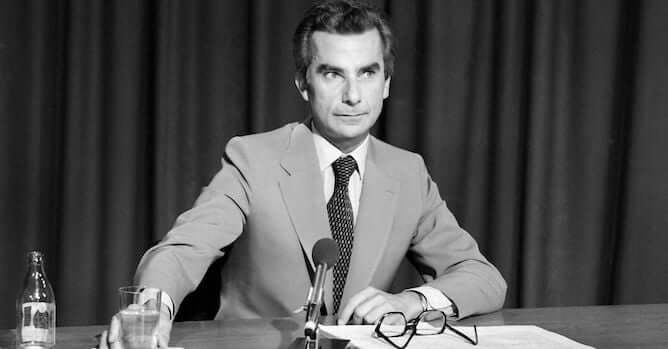 Francisco de Sá Carneiro was a lawyer and politician born in Santo Ildefonso, Porto.
He is better known for being one of the founders of a major political party in Portugal, the Social Democratic Party.
The party was founded in May of 1974 after the end of the dictatorship in Portugal (which collapsed due to the Carnation Revolution on April 25th 1974) and Sá Carneiro became its first president.
Sá Carneiro became Prime Minister of Portugal in January 1980, but his tenure lasted a mere eleven months.
He died in December of the same year when the plane he was travelling in from Lisbon to Porto to attend a party rally crashed shortly after take off.
Ironically, if you intend to or have travelled to Porto you probably recognize his name because of Oporto's International Airport. It was renamed Aeroporto Sá Carneiro in his honor (even if some thought it insensitive).
Soares dos Reis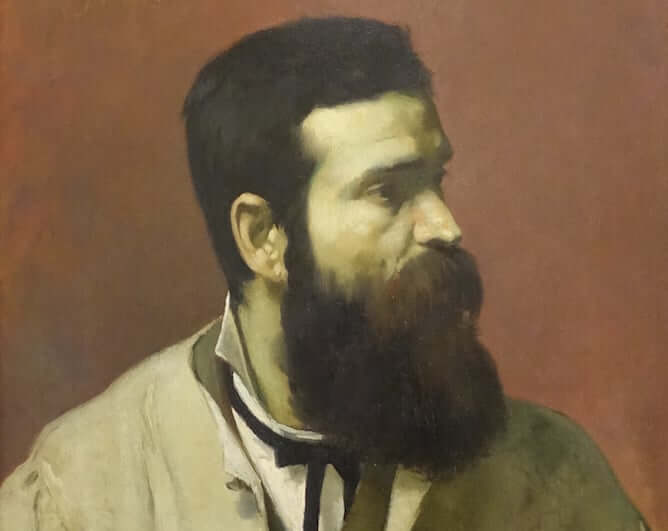 One of the most famous Portuguese people from Porto, António Soares dos Reis is a beacon of Portuguese sculpture.
Born in 1847 in Vila Nova de Gaia and educated at Academia Portuense de Belas Artes, Soares dos Reis travelled through Europe to further his craft, making notable stops in France (where he was a student of Jouffroy) and Rome.
From Rome he brought, unfinished, his most notable piece O desterrado (The exiled).
Other notable works include a monument to Portugal's first king, D. Afonso Henriques located in Guimarães (the birthplace of the nation), A riqueza (Wealthiness), Flor agreste (Wild flower) and O bêbado (The drunk).
Local Tip: Check the master's work at Soares dos Reis Museum in Porto. It is a wonderful place to visit and, besides the art, it has a beautiful small camellia garden.
Almeida Garrett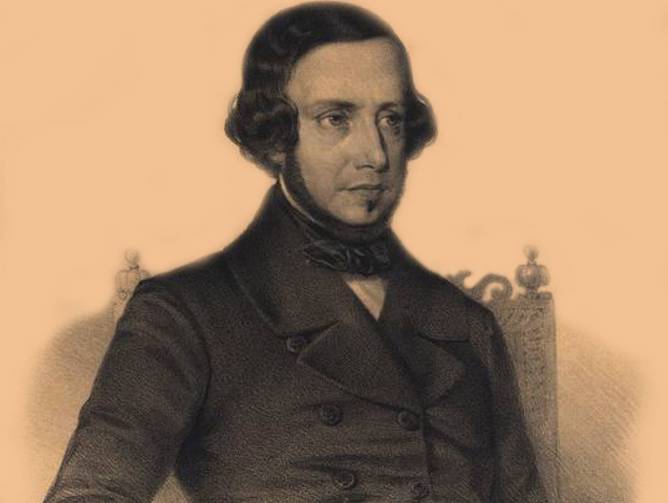 Almeida Garrett is known for being the main figure in Portuguese Romanticism and is one of the most famous Portuguese people from Porto.
Along with Camilo Castelo Branco and Júlio Dinis, another famous writer native to Porto, Garrett wrote mainly under the proponents of the Romantic movement.
Notable examples of his work are Frei Luís de Sousa and Romanceiro or, Traditional Portuguese Ballads which explore the themes of national independence, love and religion.
He was also a politician and took part in the Liberal Revolution of 1820 which began as a military insurrection in Porto and in the Siege of Porto, in 1832.
Rui Veloso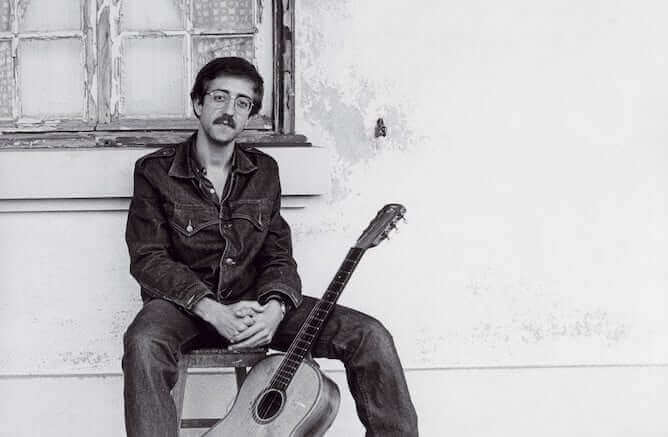 Let's finish off with a musician who was not actually born in Porto but who moved here when he was three months old and whose love for the city shines through in his work.
One of the most famous Portuguese people from Porto, Rui Veloso is known for being the epitome of the country's rock music.
His 1980 album Ar de Rock is considered to have been the most important percursor of the boom of rock music in the 80's and he is an influence to musicians to this day.
He is one of the most productive Portuguese musicians and has written many hit songs and played several times with blues legend, B. B. King.
Save this article for later: