I make family tours in Porto! 🙂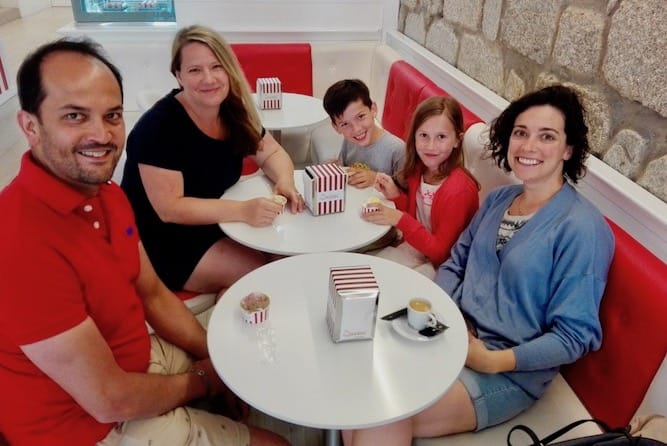 Please check my tours' page or send an email to sara@portoalities.com.
Although Porto is not the most children friendly city in the world, there are family restaurants with spaces for children to play, or at least gardens where they can run freely while their parents have a peaceful meal.
Here's my list of the best family restaurants in Porto – I hope you enjoy!
And, since we are talking about kids, you might want to read my article on best museums in Porto for families and the one about the best children bookstore in the city.
And the best family restaurants in Porto are:
Varanda da Barra
Rua Coronel Raúl Peres, 244
Varanda da Barra is a classic in Porto, and whenever I go there I see children running on the huge terrace overlooking the Douro river so it is definitely one of the best family restaurants in Porto.
It serves fabulous pizzas, pasta and other Italian delicacies. It is so highly appreciated by families of Porto that when I started structuring this article, all my friends with kids immediately told me: "You must include Varanda!" 🙂
Treze %
Rua da Cerca, 440
Treze % is the perfect hole in the wall. Traditional Portuguese food, served on a sunny patio that is an open invitation to a relaxed lunch. It even has a "mini aquarium" made of stone, with golden fishes, that delights the kids. It is wonderful to have 13% as one of the best family restaurants in Porto!
Casinha Boutique Café
Avenida da Boavista, 854
Casinha Boutique Café is not exactly a restaurant, but a coffee shop with a wonderful terrace. It is a perfect space for sunny breakfasts, long lasting brunches and light lunches with quiches, salads and cakes.
If you want my advice, grab your kids, go to the Sunday concert at noon in Casa da Música (tickets are always very cheap) and then run to Casinha Boutique Café for a fresh cheesecake!
Presto Pizza
Rua de Cedofeita, 291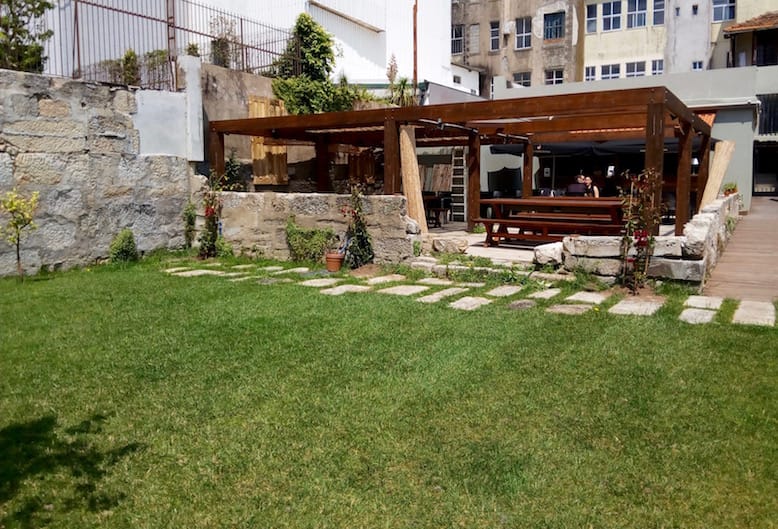 Continuing with Italian restaurants (as these are the best family restaurants in Porto, as families with kids simply love them!): Presto Pizza, at the heart of Cedofeita, is a wonderful retreat for families because it has a covered terrace with a huge garden where kids can be completely at ease (there are walls all around). The pizzas are great and the service is very attentive.
If you're enjoying this post, don't forget to pin it for later: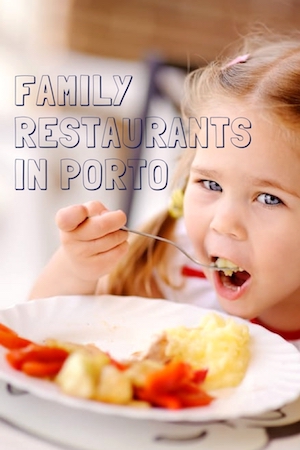 Soundwich
Avenida do Parque, 595 (Parque da cidade)
Soundwich opened with an irreverent concept, with sandwiches designed and prepared by famous chefs. What it lacks in the quality of service (it's very slow), it compensates with its perfect location at Parque da Cidade, the largest park in Porto.
Restaurante de Serralves
Rua Dom João de Castro, 210


Another classic spot for families with kids is Serralves Foundation. On the first floor there is a huge restaurant with a buffet of both cold and hot dishes, which also has a sunny terrace. It is definitely one of the best family restaurants in Porto, in terms of space, security and quality of food. And that program could be better than taking your kids for a walk in Serralves' park after an amazing lunch?
Restaurante da Praia do Homem do Leme
Avenida Montevideu
There is nothing to point out at Restaurante da Praia do Homem do Leme, a nice restaurant with a terrace in front of the ocean, and a playground next door. I even dare to say that it is perfect for families with kids, young couples, groups of friends … Versatility is the key word here!
Extra: Go on a family tour in Porto!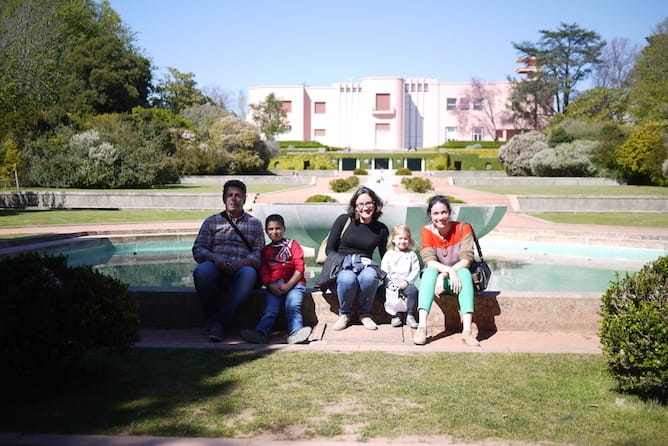 Why not surprise your family with a private tour in Porto?
I am quite experienced in having kids on my tours, making sure that both adults and kids are kept happy and entertained.
To know more about my private tours in Porto, check here or simply send an email to sara@portoalities.com. It will be a pleasure to welcome you in Porto!