I am not a fashion victim at all, but even I can't resist the temptation of the best luxury stores in Porto.
Here's a list of them, from clothing to shoes, wines, home & decor and much more! 🙂
Fashion Luxury stores in Porto
The Feeting Room
Largo dos Lóios | Porto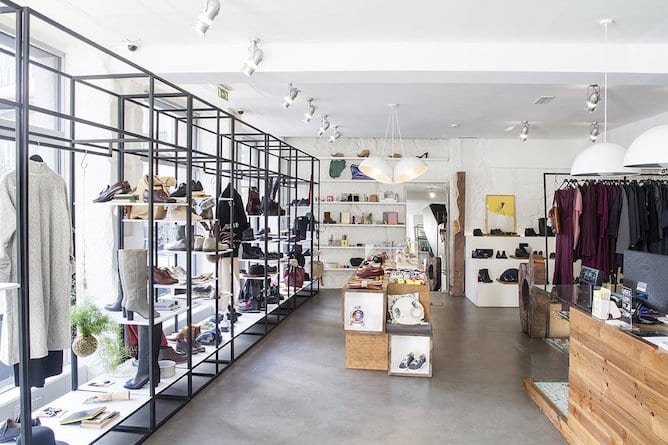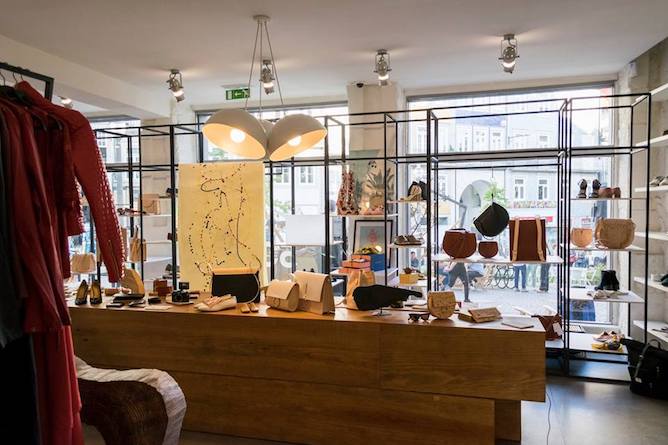 The Feeting Room promotes a shopping experience in a very cosy and relaxed atmosphere. You can browse its curated selection of lifestyle products such as shoes, clothes, home design and accessories.
This luxury store in Porto has very tempting shoes from Friendly Fire, Gladz, Guava (they are so, so pretty!), Exceed Shoe Thinkers and LSQ Shoes. It also sells my favourite vegan shoes brand, Lemon Jelly.
Inside The Feeting Room there is also a coffee room, a space with a communal table indoors and exterior terrace where you can relax and enjoy Porto's fine specialty coffee or nibble some sweets. If you want to take a break from a shopping spree or browse through some indie magazines, The Coffee Room is the place to be.
How to get there: the subway station Aliados is a 5 minutes walking distance.
Avenida da Boavista, 4167 | Porto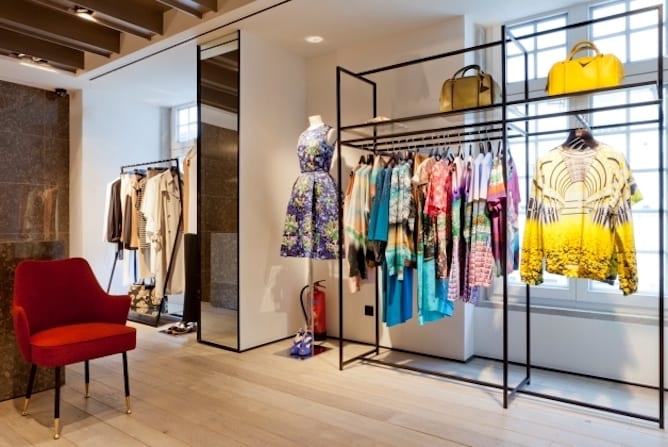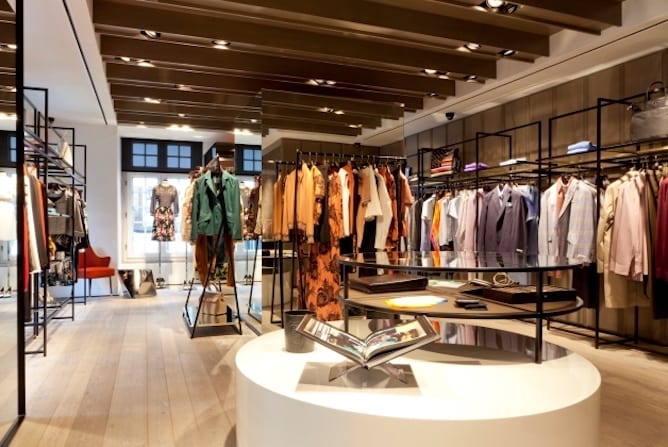 Fashion Clinic is the only multibrand luxury store in Lisbon and Porto with a product portfolio for both men and women.
Strategically located in the most prestigious sites, each one with a unique identity created by recognized architects, Fashion Clinic offer a luxury experience through a special selection of the latest fashion, beauty and lifestyle.
Besides clothing, at Fashion Clinic you can find exotic scented candles exquisite perfumes.
How to get there: the subway station Aliados and São Bento train station are both a 2 minutes walking distance.
Rua de Cedofeita, 447 | Porto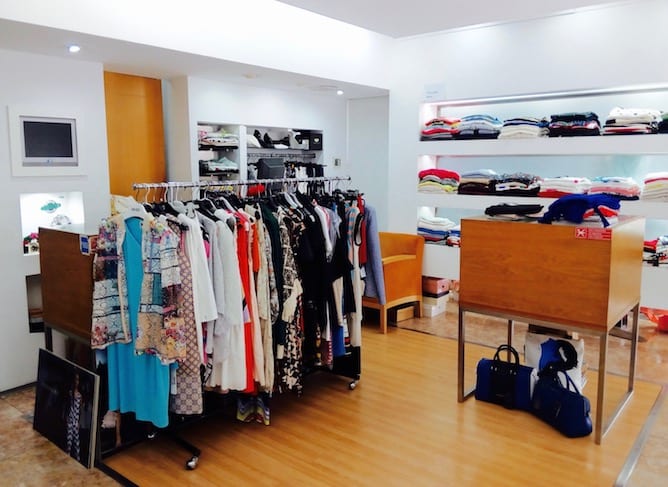 I am very strict when it comes to separate my personal life from my professional one. Nonetheless, it is with great pleasure that I include Eveline on this post, as it certainly is one of the best luxury stores in Porto… and it belongs to my mom, Avelina 🙂
Eveline is a small family business dedicated to ready-to-wear luxury clothing brands, such as Iceberg, Liu Jo, Missoni, Red Moschino, Valentino and many more. There are also more affordable, but still very high quality brands, such as Hoss Entropia, Anonyme and Penny Black (my very favourite!).
Besides, you'll get to know my mother, who is the most talented shopper & seller that I know. She is able to quickly understand your clothing style and your body shape in order to show you clothes and shoes that will fit you perfectly. It's not by chance that I simply don't shop anywhere else: I cannot get the same service level, sensitivity and personalised service as I get with my mom at Fantasy!
How to get there: the subway station Lapa is a 5 minutes walking distance.
Pinko
Rua das Carmelitas, 151, Store H1 | Porto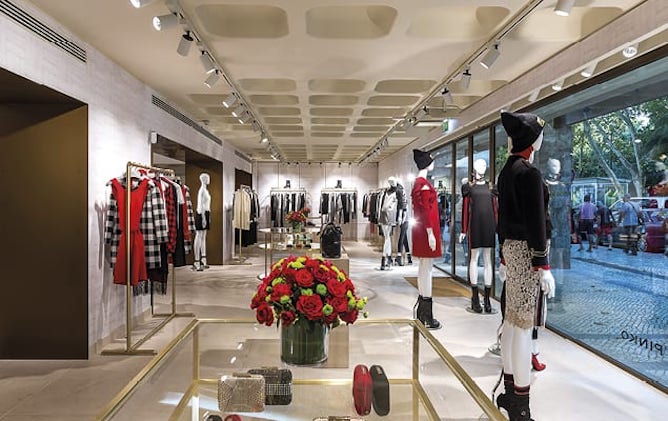 Pinko, the internationally known Italian fashion brand, opened one of the best luxury stores in Porto in 2014. This store has a VIP area for a more personalized service. For those who prefer to make their purchases individually, there is a large touch screen where you can easily consult the brand's articles.
How to get there: the subway station São Bento is a 5 minutes walking distance.
Tanya Heath
Rua Miguel Bombarda, 498 | Porto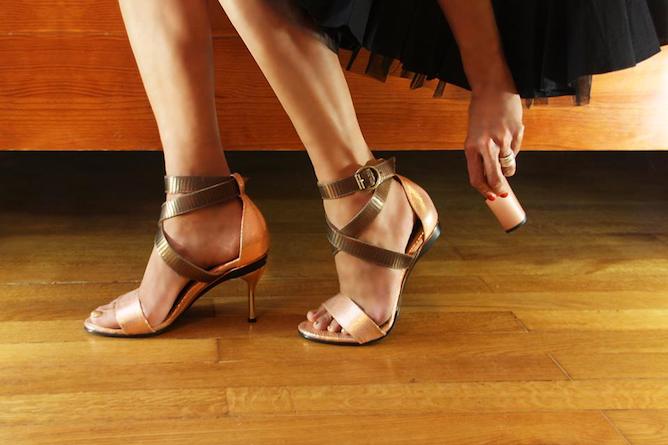 I am not a shoe person; I can easily get around with my beloved half-a-dozen-pairs of shoes from Ecco.
Nonetheless, I must recommend Tanya Heath's Paris – a luxury store in Porto focused on luxury multi-height shoes with removable heels. The store itself iis rather unique, completely dark with a pink puff in the middle, and removable heels all around you. Simply pick a pair or two and a dozen of heels, and have fun combining them according to your daily routine 🙂
How to get there: the subway station Lapa is a 15 minutes walking distance.
Fashion Luxury stores in Porto for Men
I couldn't leave men behind on this list of the best luxury stores in Porto.
Gentlemen, even though I am certainly not an expert in men's fashion, I suggest you to take a look at these two stores:
ManMood – Suits & Co.
Rua do Campo Alegre, 1088 | Porto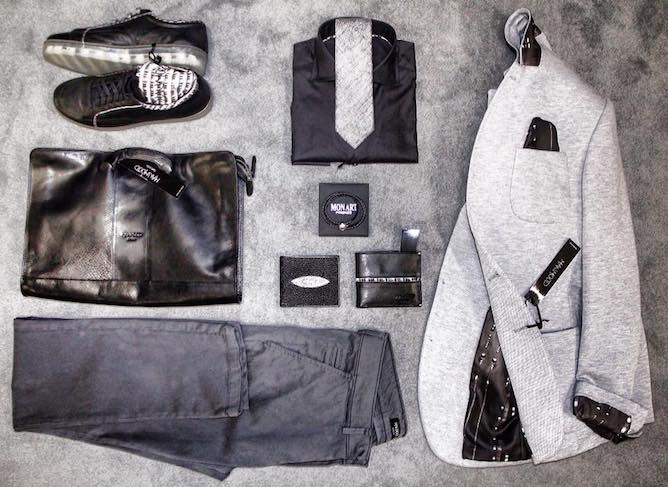 Manmood's concept is based on elegance and simplicity applied to man fashion. Therefore, at this store you can find beautiful suits with a subtle twist, trousers and shirts, leather shoes and tempting wallets and travel bags.
How to get there: the subway station Casa da Música is a 15 minutes walking distance.
Avenida da Boavista, 754 | Porto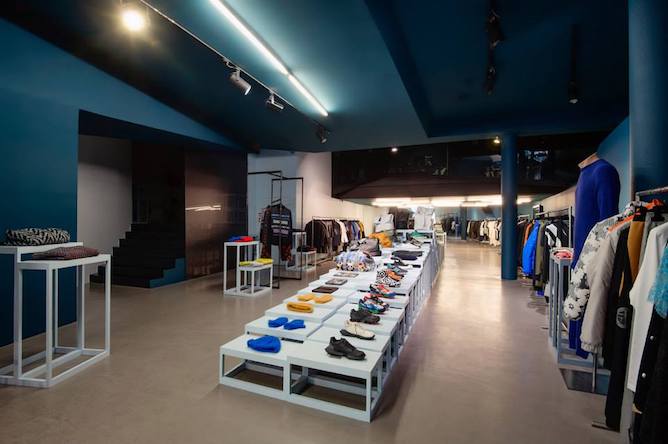 Wrong Weather is one of the few luxury stores in Porto dedicated to men fashion and lifestyle.
Located close to Casa da Música, Wrong Weather is the perfect store for men that like brands such as Astrid Andersen, adidas Originals, Ambush, Christopher Kane, Christopher Shannon, Champion, Common Projects, Damir Doma, Dust, J.W. Anderson, Juun.J, Kenzo, Linda Farrow, Marni, Mykita, Nicola Indelicato, Qasimi, Y-3, Raf Simons, Rick Owens, Stephan Schneider, Unravel Project, Cottweiller, Maison Margiela, Yezzy and Palm Angels.
Given the brands and the philosophy behind Wrong Weather, I would recommend this store for young, cosmopolitan men who are not afraid to show their personality by using funky, colourful clothing 🙂
How to get there: the subway station Casa da Música is a 5 minutes walking distance.
Jewellery luxury stores in Porto
Machado Joalheiro
Rua 31 de Janeiro, 200 | Avenida da Boavista, 3511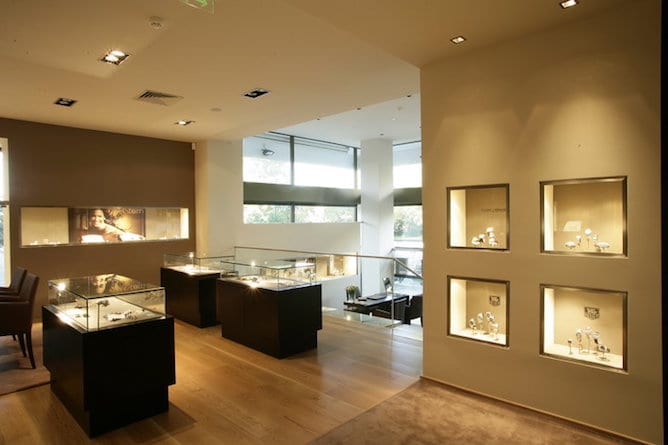 I may not fall for shoes and clothes but the motto diamonds are a girl's best friend certainly applies to me.
Hence my recommendation of Machado Joalheiros, a luxury jewelery store founded over 140 years ago in Porto.
Each piece of jewelery at this luxury store in Porto is a celebration of luxury and elegance. From the most prestigious internationals brands of watchmaking and jewelery to its own contemporary and sophisticated jewelery collections, there is a common trait to all Machado Joalheiro's pieces: the assurance of the highest quality and the guarantee that every choice will be the best way to celebrate unique moments.
Moreover, Machado Joalheiro is a great place for you to buy the typical Portuguese filigree jewels in Porto.
How to get there: it is easier to get to the Machado Joalheiro's store in downtown Porto, which is a5 minutes walking distance from São Bento train station.
Wine luxury stores in Porto
If you're a serious wine lover then read my guide about where to taste wine in Porto, and consider booking one of our exclusive Private tours in Douro Valley.
Rua Pedro Homem de Melo, 244C | Porto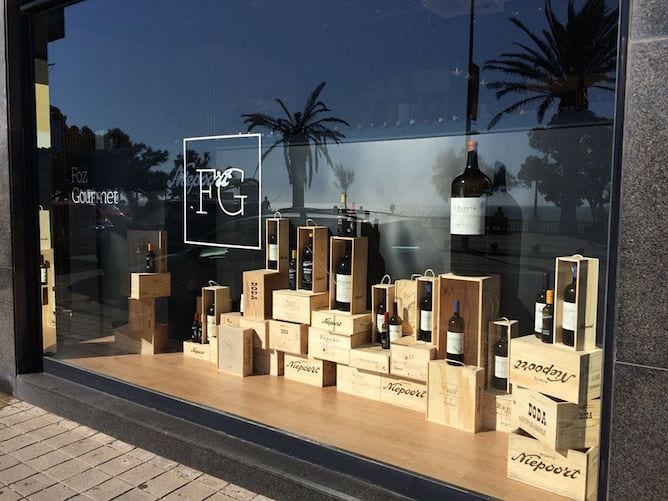 Unlike most of the women I know, I don't really care about clothing & shoe shopping – it helps the fact that my mother has her own luxury store in Porto, and hence I don't need to shop elsewhere.
What gets me really excited is… wine shopping. I usually blame it on the job – as you know, I organise private tours in the Douro Valley and on the green wine region, but to be fairly honest the wine world is so fascinating that it grew on me to become an everyday passion.
This is why I love Foz Gourmet luxury wine store in Porto: there, you can find not only superb wines and spirits from Portugal and other fantastic wine region in the world, but also get specialised advice based on your preferences.
Besides the wine, you can also buy appetizers to go along with them, such as truffles and cheeses, olive oils and vinegars.
How to get there: save yourself some time by getting an Uber / taxi.
Garrafeira Tio Pepe
Rua Engenheiro Ferreira Dias, 51 | Porto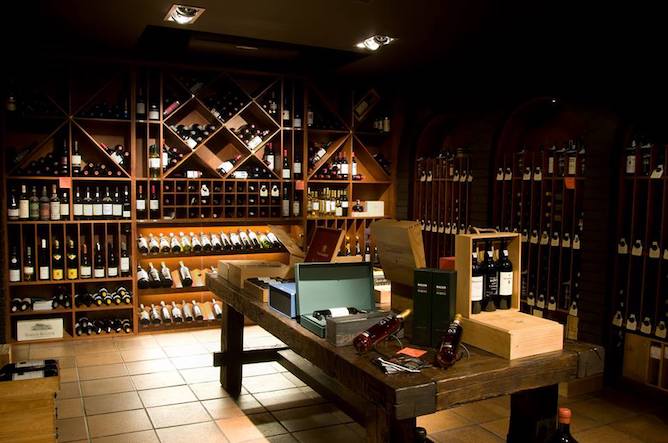 I simply cannot resist Tio Pepe. Founded in 1986, Tio Pepe is one of the few luxury stores in Porto dedicated to wine, growing on the experience and expertise of the acquired by three generations of the same family.
I could write for a long time about the immense wine portfolio of Tio Pepe's, but let me just highlight its superb Port wine section, where the most famous drink of Portugal is carefully displayed and wisely maintained at the right temperature.
At this wine store you can specialised advice on what wines to take back home. If you are staying in Porto for a longer period of time, you might want to check their wine presentations and masterclasses.
How to get there: the subway station Ramalde is a 5 minutes walking distance.
Home & Decor Luxury Stores
Praça D. Filipa de Lencastre, 62 | Porto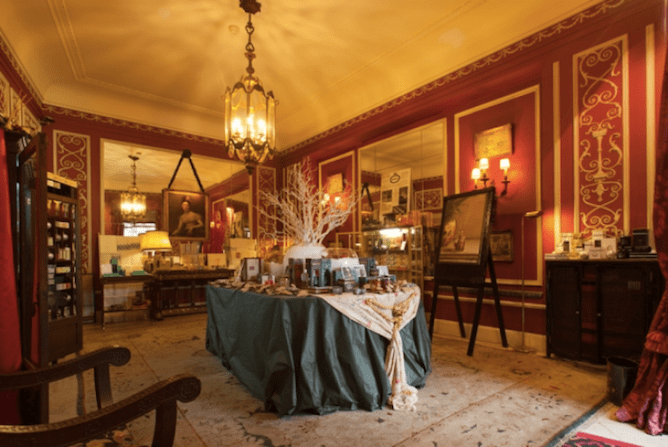 I must say I do a detour on my way back home just to avoid the temptations of Castelbel. This premium brand is the one to pick whether you are looking for bodycare products, such as soaps, fragranced hand creams, shower gels and body lotions, as well as homecare products, such as fragranced candles, drawer liners and sachets, fragrance diffusers and room sprays.
The fragrances used are rather simple but unique, with subtle notes of pear, pomegranate, lavender, rose. The packaging is feminine and delicate, with the exception of the cheerful Castelbel Hello Cities fragrance collection. If you are looking for a souvenir, the soaps with the Porto packaging might be exactly what you are looking for.
How to get there: the subway station Aliados is a 5 minutes walking distance.
Claus Porto
Rua das Flores, 22 | Porto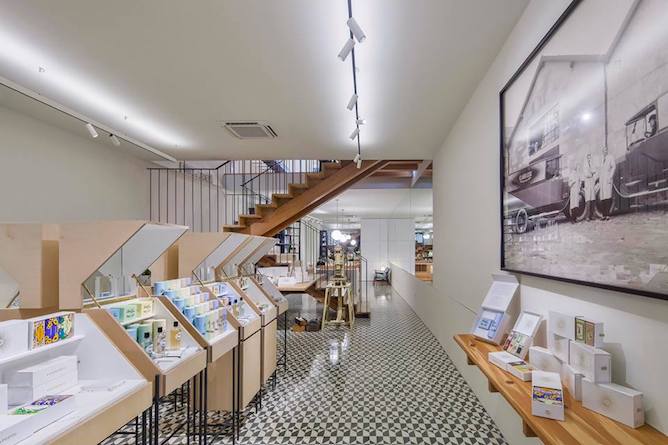 I hold Claus Porto very dear to my heart, a bodycare luxury brand born in the city, and that, after its 130 years of existence, still keeps its hand-crafted ethos.
The label built its name on hand-crafted soaps infused with fine fragrances. Nonetheless, Claus Porto expanded its portfolio to bath & body care, colognes, men products, fragrances for the house and even stationery products (I love those!).
Claus Porto is also very well known for its Belle Époque graphic design, which make its products perfect for an exquisite gift.
How to get there: the subway & train station São Bento is a 10 minutes walking distance.
Save this article for later: