I have a long love affair with Douro Valley and I never get tired of writing about this fabulous wine region. This article in particular is about Douro Valley for families – what are the best activities for families? Where should families stay in Douro Valley? How to please family members from different ages?
The key to success when traveling with your family is compromise…
So I am here to help you navigate Douro Valley with your family, regardless of the age of your family members, so that you can all have a great time.
How to get to Douro Valley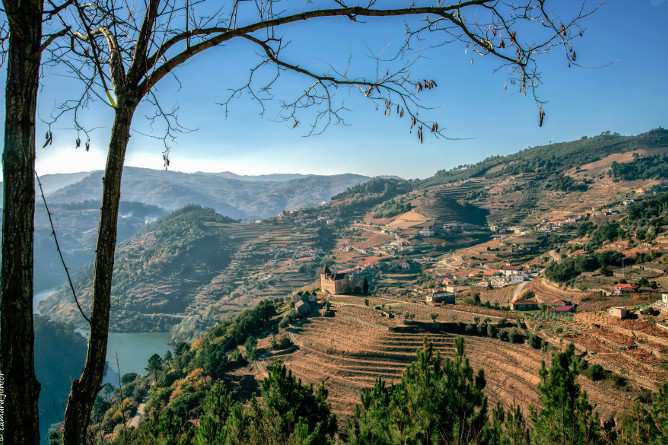 The Douro Valley starts just 1h30 away East from Porto and it stretches all the way to Spain. Peso da Régua, the main city in the region, is easily accessible using the highway (A4 + A24), but after that things get harder.
In general, the roads in Douro Valley are narrow and windy, and many of them do not have road barriers. They most definitely require an experienced driver who is willing not to drink during the wine tastings. Therefore, the first thing you should discuss with your family is who is going to be the designated driver during your stay in Douro Valley.
You can find cars but also mini vans on AutoEurope., a great price aggregator that will save you tons of time when looking for the best car rental deals.
If you don't feel comfortable riding in these roads, I recommend you get a private guide like me, as we are very used these intimidating roads 🙂
Best activities in Douro Valley for families
Wine tastings at the best vineyards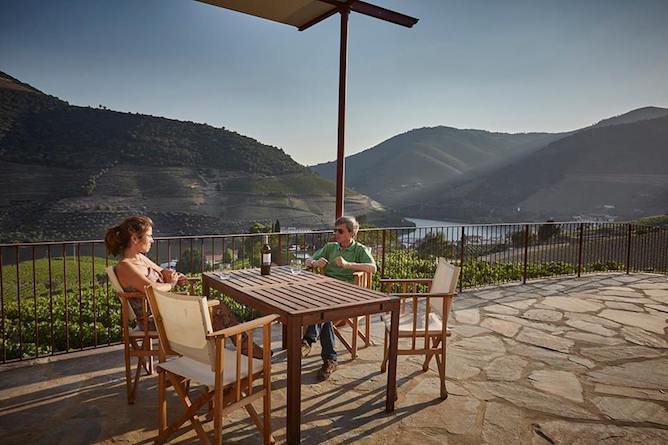 I have told you already about the best vineyards, but there are a few tips to choose the appropriate vineyard in Douro Valley for families:
If you are traveling with kids I highly recommend Quinta do Pôpa as they have a "kids section" – basically a tiny table with tiny chairs where kids can paint, draw or play with some toys while the rest of the family is enjoying the wine tasting.
Another great option in Douro Valley for families is Quinta da Pacheca as it has a large garden and plenty of space for the kids to run wild. The wine tastings are pretty solid (aka they have good wines for tasting and knowledgeable & funny guides), so this is definitely a place that will please the whole family regardless of the age of its members.
Quinta da Roêda and Quinta do Bonfim also have lovely balconies overlooking the vineyards. However, they are fully dedicated to Port wines, so I recommend you to go there if everyone in your family is committed to trying Ports (a lot of people don't enjoy this fortified wine, but I honestly think it is simply because they have not tried the right ones yet!).
Quinta do Pêgo is also an interesting vineyard because the wines are fabulous. There is no wine tour in this estate so you can simply drink the wines and then enjoy the fabulous view of the Douro river on the garden outside.
Have lunch at one of the vineyards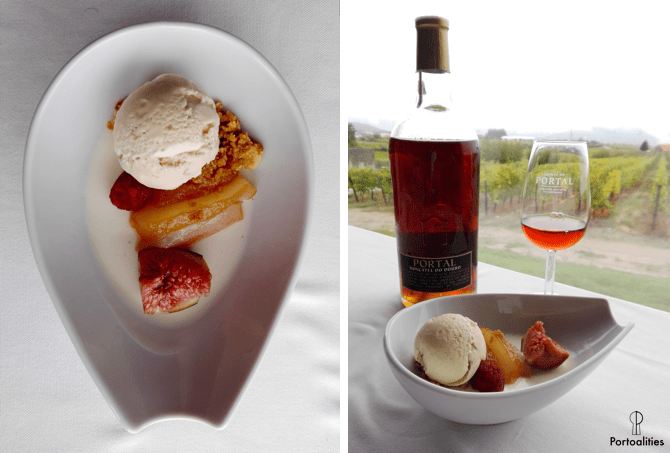 More and more estates in Douro Valley are opening their own restaurants. As they are very popular, I recommend you to book them in advance (and not simply show up on the spot, especially during the harvest season!).
Quinta de La Rosa, in Pinhão, has a wonderful restaurant called Cozinha da Clara, overlooking the Douro river. It is quite big so it can accommodate families and large groups in general.
Quinta do Portal has a great restaurant in Douro Valley overlooking the vineyards.
Quinta da Pacheca is a great option in Douro Valley for families because they have an amazing restaurant (with a giant dinnerware cabinet full of Bordallo Pinheiro faience).
If you are not looking for a full meal (I know that a lot of you struggle with the large Portuguese food portions!), then you can try the Bistro at Quinta do Tedo, as it serves some pleasant tapas.
Do a picnic at one of the vineyards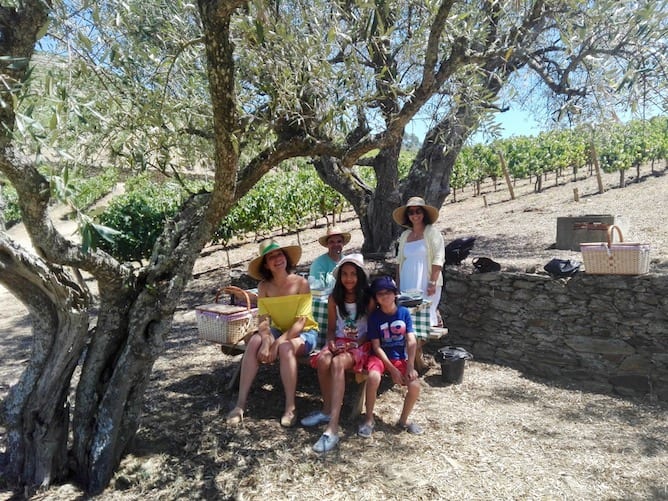 I reckon I am not a huge fan of picnics but it is definitely one of the best activities in Douro Valley for families. The two vineyards where I recommend you to do a picnic are:
Quinta do Pôpa, one of the most popular vineyards in Douro Valley. The location is simply perfect, overlooking the Douro river. The only thing I don't particularly enjoy about this vineyard is that, due to its popularity, you will be enjoying your picnic very close to other groups. Then again, it seems a small price to pay for such a wonderful experience 🙂

Quinta da Roêda, one of the largest properties in Douro Valley that are open to the public. What I really like about this picnic is that it takes place underneath some olive trees, in the middle of the property, so it is perfect if you are traveling with kids or if you want to have some privacy.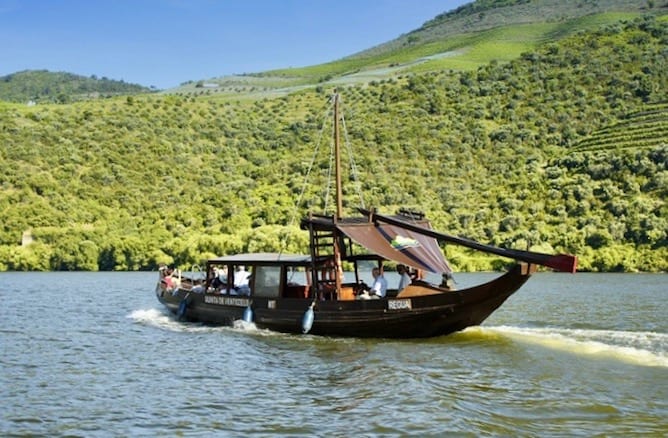 If you have kids in your family, or someone who is not so much into wine tastings, I would recommend you to take a short boat ride from Pinhão, a village at the heart of the Douro Valley.
There are boat rides departing from Régua but the ride is not so pretty from there. I also do not recommend the long boat rides departing from Porto to Régua or to Pinhão, because it turns out to be an exhausting day.
From Pinhão, you can choose to get a 1h boat ride or to get a 2h boat ride. You can buy your ticket for a 1h river cruise in Douro for only 10€ (which is an absolute bargain!).
You can also try out a longer ride and enjoy a complimentary glass of Port wine on your journey for only 20€ – buy your ticket for a 2h river cruise. It is a very popular activity in Douro Valley for families so I recommend you to buy the online ticket for this activity in advance.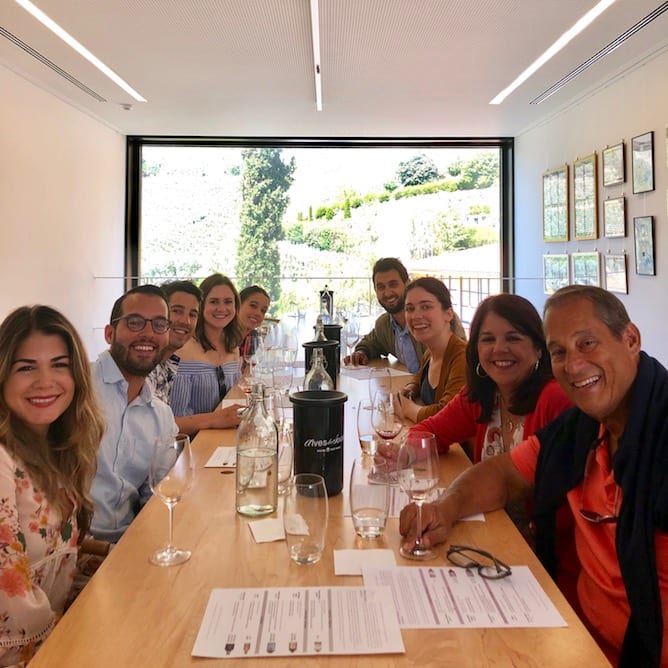 If you are not in the mood for planning a day in Douro Valley with your family, you can simply leave that up to me. We have been conducting private tours in Douro Valley for years now, so we are very experienced drivers, experts in wine and have a wide network with the best producers in the region.
You can check the quality of our tours by reading our clients' reviews on TripAdvisor.
We can tailor make a private tour in Douro Valley for you in no time – just email me on sara@portoalities.com telling me when would you like to take the tour, the size of your group and your preferences (if you know them already).
It will be our pleasure to guide you in Douro Valley!
Where should families stay in Douro Valley?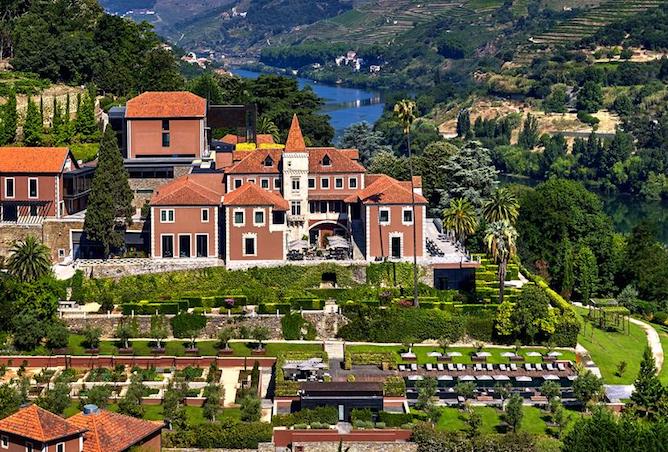 Whether you are traveling with kids or not, I always think that a safe option for families is to choose a hotel/estate with a swimming pool. This way you can please the kids (if you are traveling with them) or family members who are not so keen on wine tastings.
I also recommend you stay as close as possible to either Peso da Régua or Pinhão, as they are the major cities in Douro Valley. The closer to them the less crazy driving you'll have to do.
Close to Régua, I recommend you the Six Senses – yes, it is outrageously expensive, but you could not possibly get better than this. Other – much more affordable – options are:
Close to Pinhão, I always recommend the Vintage House because it is the best hotel in the area – but expensive. Another amazing option, but at a better price tag, is Quinta do Portal. Here are some more affordable options:
Please consider that some of these options are located in tiny villages that require some driving to reach the main cities (Régua and Pinhão) or even vineyards. In the end, it is all about finding the right balance between staying at a place that offers the best package for your family vs its location.
Save this article for later: