Andorinhas, andorinhas… their delicate, flowery name immediately makes me think about the first Spring days, when the sun timidly shines over the tiles.
In my childhood memories they go along with lazy mornings eating cherries by the porch, while these gentle creatures come and go in cheerful circles.
Besides enjoying their presence in Spring, you can also find ceramic swallows – andorinhas – hanging on the walls of both Portuguese restaurants and private homes all year long. Moreover, they are commonly found in souvenirs shops in Portugal, in different colours, shapes and sizes.
But do Portuguese ceramic swallows have a meaning, or are they just decorative? Do they stand simply for their visual beauty, or is there a symbolism behind it?
If you want to unveil this secret and learn about the Portuguese culture, you should definitely book a private tour in Porto with me 😉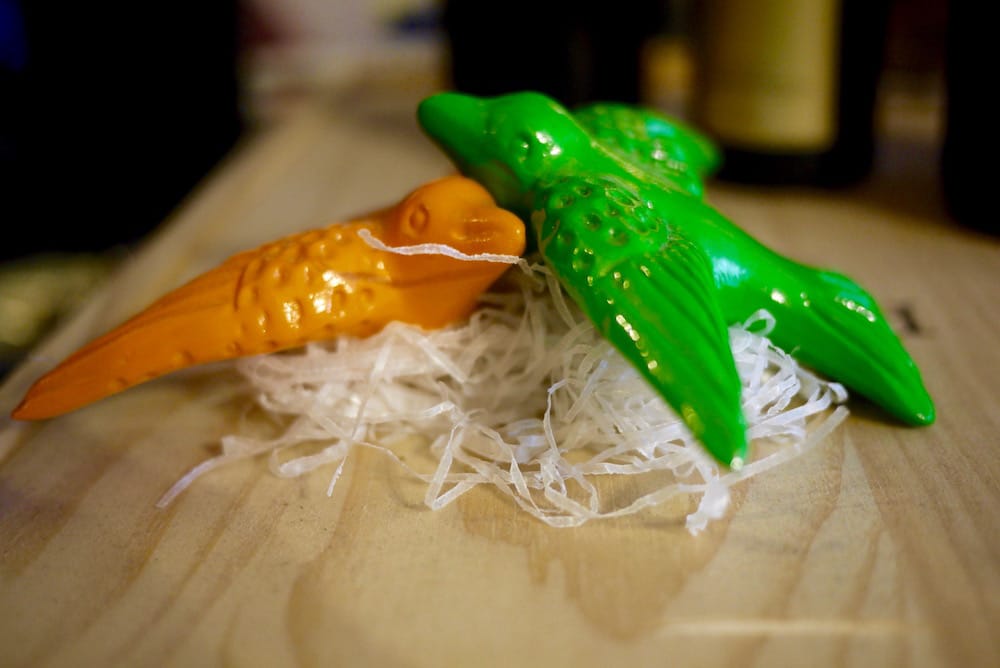 The history of Portuguese ceramic swallows
The first ceramic swallows ever sold were designed in 1891 by a famous Portuguese handcrafter, Bordallo Pinheiro, and were soon adopted by common people.
As these migratory birds always seek to build their nest in the same place where they previously inhabited, they became a symbol of Family and Home. That was particularly relevant, given the emigration waves that Portugal went through during the XX century.
They also have a single partner during their entire life, and therefore also stand for Love, Loyalty and Faithfulness.
With such powerful symbolism, it became common to exchange ceramics swallows between lovers, when communication between the opposite sex was not so easy. Moreover, they are amulets of harmony, happiness and prosperity at the houses they are hanged on.
There isn't a much better Portuguese souvenir to bring back home to your beloved ones!
Where to but the Portuguese ceramic swallows?
In order to get them, you have to get them at A Vida Portuguesa, a famous store in Portugal that sells products from Portuguese brands that range from ceramics, textiles, homeware, stationary… you name it!
You can also buy it directly from the brand Bordallo Pinheiro, which belongs to the group Vista Alegre.
Save this article for later: