I organize private tours in Porto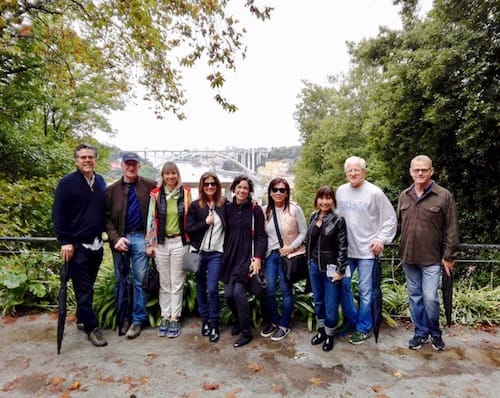 Check this page for more information or send an email to sara@portoalities.com.
Today we will address a very particular concept of Portuguese restaurant: the "Cervejaria" (sɨɾ.vɨ.ʒɐ.ɾˈi.ɐ). For our more language-savvy readers who immediately shouted "beer brewery", that's a pretty good effort but unfortunately…no, it is not. Besides, stop screaming at your phone. That's weird.
What's common to all "Cervejarias" is putting together under the same roof, usually in one or even several large rooms (ideal for large groups), the Portuguese food that goes best with beer. Simple. We will call them "Beer Houses" from now on. Not to be mistaken with the best craft beer pubs in Porto though.
So kids, open your textbooks to the best Francesinhas and seafood around. For the vegetarians out there… please take the next possible exit, as we're digging into the best Beer Houses in Porto!
Here are best Beer Houses in Porto:
Via do Castelo do Queijo, 395 R21 | Matosinhos
We start our journey by the seaside. As Beer Houses in Porto go, this restaurant is royalty! Named after the "Kufra" oasis in southeastern Libya, it is truly an oasis of its own kind.
The original Cufra (Avenida da Boavista 2504) was founded in 15th August 1974, by former employees of the restaurant where the "Francesinha" was said to be invented. Carrying on the original legacy until today, it has now expanded to the so-called "Transparent Building", where the biggest urban park in the country meets the widest beach in Porto.
The views are stunning and the food is nothing less than that. Having the difficult choice between their herb and garlic steak or the stuffed crab, you might just throw the towel in and go for their trademark Francesinha (with an actual shrimp on top!).
Seafood is surely best appreciated with the sea breeze, and don't miss any sports action with their several TV screens. All this with a side of excellent service.
How to get there: 200 or 203 bus – get off at the terminal stop "Castelo do Queijo", plus a 5 minutes walk by the sea. 500 or 502 bus – get off at "Edifício Transparente". Ticket Type: Andante Z2, from the city center.
Avenida da Boavista, 4207 | Porto
This Beer House sits at a prime location, where a former associate of Cufra (mentioned above) had an unsuccessful stab at his own "Cervejaria". Picked-up by the current management, they've turned it into one of the best Beer Houses in Porto.
As you enter, the almost completely glassed restaurant will greet you not only with a shower of natural light, but also a suggestively big beer keg (Super Bock, of course!). Start your meal with a seafood "rissol" (fritter), and then move on to a magnificent "Polvo à Lagareiro" – roasted octopus in the oven with potatoes, lots of olive oil and garlic.
If garlic is not your thing, worry not. The usual Francesinhas and seafood choices will save the day. If you get too full, hop on over to the City Park right next door, and go for a run or some quiet family time.
How to get there: 502 or 504 bus – get off at "Parque da Cidade". Ticket Type: Andante Z2, from the city center.
Rua do Campo Alegre, 191 | Porto
As most Beer Houses in Porto, "Capa Negra II" claims to have the best Francesinha around. We have to warn you, though, that it is just one of the myriad of options this "Cervejaria" has to offer, as well endless seating space.
First things first: a meat "rissol" (or fritter), please. These fritters are legendary in town, and I know of people who come here just for it! Follow through with the freshest seafood – say hello to your future meal as you pass their aquarium – or one of the best "Frenchies", with delicious homemade chips.
Don't leave Porto, or this Beer House, without trying the unchallenged most traditional dish of Porto: "Tripas à Moda do Porto". The famous Tripes are made beautifully here, just don't forget to order a side of rice to soak all that sauce!
How to get there: 200, 204 or 207 bus – get off at "Junta Massarelos". Ticket Type: Andante Z2, from the city center.
Rua do Campo Alegre, 55 | Porto
The second of this trilogy of Beer Houses in Porto, we find this "Cervejaria" just a few doors down from Capa Negra II. Founded in 1972, it takes pride in serving all types of food, to all types of people, at (nearly) all hours.
Choose from the countless tables, where you definitely won't miss that important World Cup or Champion's League match, or sit at the counter where most locals choose to go when they're on the run.
Serving different lunch menus of Portuguese traditional food everyday, mingle with the local working crowd. For the evening, the grill has got you covered with their "squid skewer with prawns" or the "tenderloin steak".
This becomes a pilgrimage place for the late-night crowd, at around 1am, looking for a sauce-drenched Francesinha to soak up their beer and wine excesses!
How to get there: 200, 204 or 207 bus – get off at "Praça da Galiza". Ticket Type: Andante Z2, from the city center.
Rua do Campo Alegre, 110 | Porto
We end this trilogy, better than Star Wars, with one of the most historical Beer Houses in Porto – Gambamar.
It currently doesn't boast that name, as it has changed management recently, but never overlooking the quality and freshness of the food, or the proximity of service.
Bask in their "premium grilled seafood mix" or their signature "grilled entrecote". If you're feeling like the usual beer is not cutting it anymore, shake things around with their excellent "sparkling wine sangria".
How to get there: 200, 204 or 207 bus – get off at "Praça da Galiza". Ticket Type: Andante Z2, from the city center.
Rua de Passos Manuel, 205 | Porto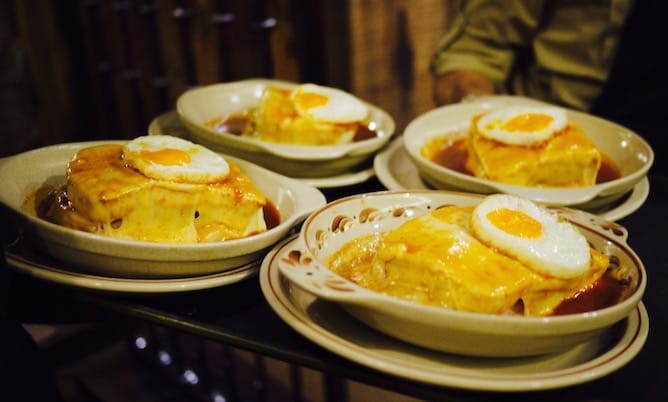 Enter the new kid on the block of Beer Houses in Porto. Following a successful inauguration of their first restaurant by the main avenue of Porto, Brasão Aliados, they moved doubled down into the Francesinha district with a truly "Cervejaria" concept.
The entrance is not unlike entering a church's Narthex, with smiling waiters and waitresses greeting you, as they point to your table. They walk slowly, as you will be probably in awe of the wooden-themed decoration, that features hand painted ceramics.
Open the menu, and browse through the Codfish specialties all the way to their trademark oven-made "Francesinha". If you like a little bit of heat, there are no words to describe their homemade chilly sauce.
And last, but not least, a proper beer menu that features portuguese craft beer brand Sovina – with a special edition made just for his Beer House! If it still doesn't meet your palate, pick one of the special Super Bock's or their several imports.
How to get there: the subway station 24 de Agosto is a 5 minutes walking distance.
Extra: Go on a private tour in Porto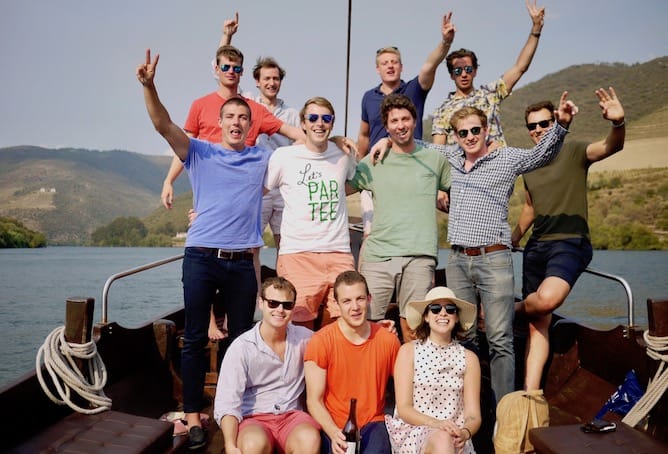 The best way to get to know Porto is to go on a private tour with me!
Check this page to learn more about my tours in Porto, or simply send an email to sara@portoalities.com. I will shortly get back to you with a tailor made tour designed specifically for you.
It will be a pleasure to welcome you in Porto!
---
Save this article for later: