I already told you about the beautiful children bookstores of Porto, and now I am going to share with you the best museums in Porto for families!
I hope you enjoy it 🙂
The best museums in Porto for families with kids are:
Rua de Miragaia, 106 | Porto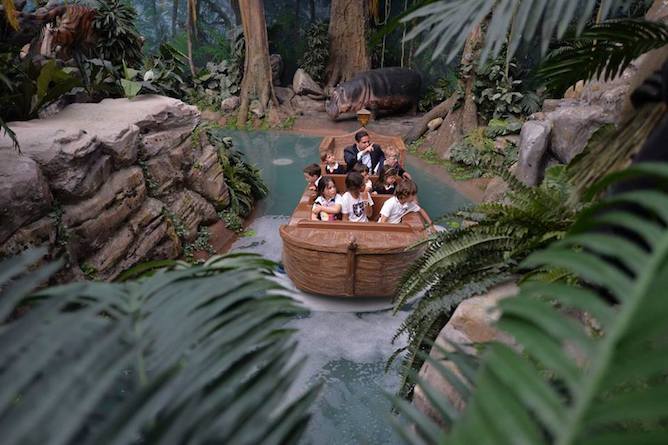 I have already described the World of Discoveries as one of the best museums in Porto for families on my guide of fun activities in Porto for families with kids.
This is an interactive museum dedicated to the Portuguese Discoveries, where you will find interactive boards, characters dressed in ancient customs to answer the kids answer and plenty of other surprises (including a boat… enough said! 🙂
Local tip: it is wise to buy the online ticket to the World of Discoveries because it is cheaper than buying the ticket at the counter. Currently, the price of the online ticket is 13€ / adult and 7€ / children, so you save 2€ / adult + 2€ / kid by getting this ticket instead of buying it on the spot.
How to get there: take the tram 1 – it is a beautiful ride! 🙂
Hall of Biodiversity
Rua do Campo Alegre, 1191 | Porto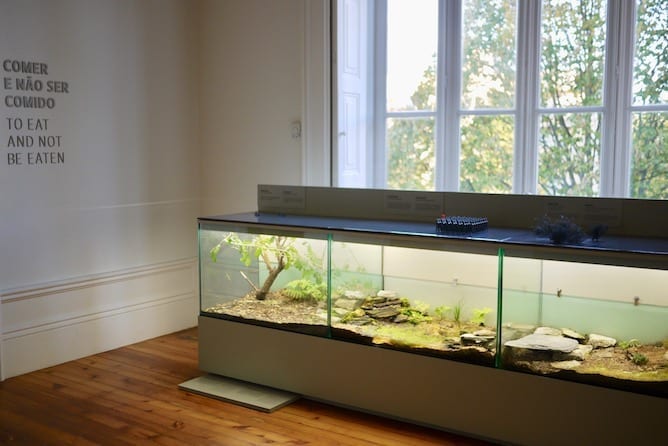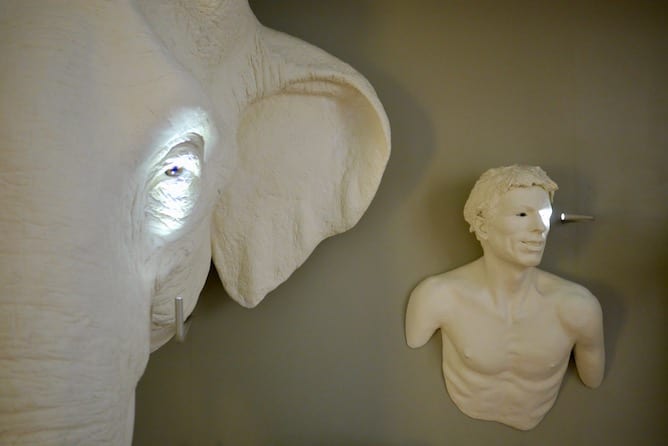 I don't remember the last time I was so impressed with a museum as when I visited the Hall of Biodiversity for the first time.
It is a space where art meets biology and natural history, fostering a wide range of sensorial experiences, carefully and intentionally crafted with the purpose of celebrating the diversity of life.
Which new different room explores concepts such as biodiversity, the importance of keeping the natural species, the shapes of life, the different strategies adopted by animals in order to survive in the wild… but in a very interactive way, using real size models and multimedia tools that kids can play with. For me it is definitely one of the best museums in Porto for families, as parents can interact with the kids by explaining them the concepts and playing around in each section.
You can check the prices of the Hall of Biodiversity of Porto, they have nice discounts!
Local tip: the Hall of Biodiversity is open from Tuesday to Sunday, but given its popularity, I recommend you to get there on a week day. Also, take the opportunity to visit the Botanic Garden just around the building, it is very nice as well!
How to get there: the buses 200, 204, 207, 503 and 504 stop practically in front of the Biodiversity Gallery.
Rua Particular, 1 Castelo do Queijo | Porto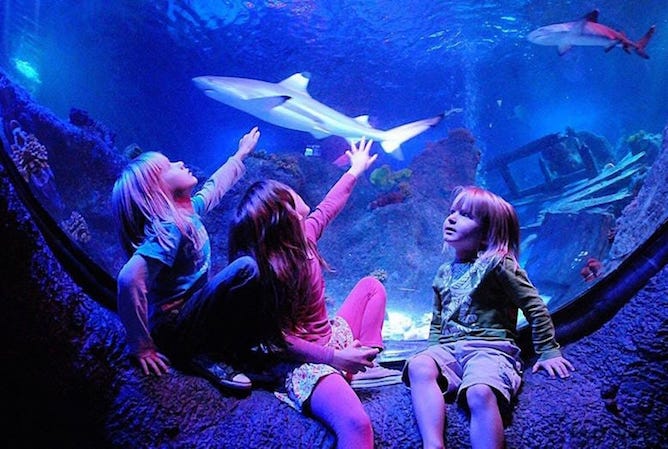 Even though I don't like water (what can I say…), I recommend the Sea Life as one of the best museums in Porto for families as it gives you a rare opportunity to see up close some of the most beautiful creatures on Earth.
After all, it's not everyday that we can see sharks of all sizes, colourful sea horses and magnificent rays so close! Moreover, at specific hours you can even watch these beautiful aquatic animals being fed – what an honour! 🙂
Sea Life is also a great place for you to start educating your kids, in a fun and interactive way, about important topics such as life preservation, recycling, etc.
Local tip: It actually pays off to buy the online ticket to Sea Life Porto and it provides a 10% on both adults' & kids' tickets.
How to get there: It is very easy to get to Sea Life – just get the subway of Porto to the station Mercado and walk from there – it is around 15 minutes walking distance!
Douro river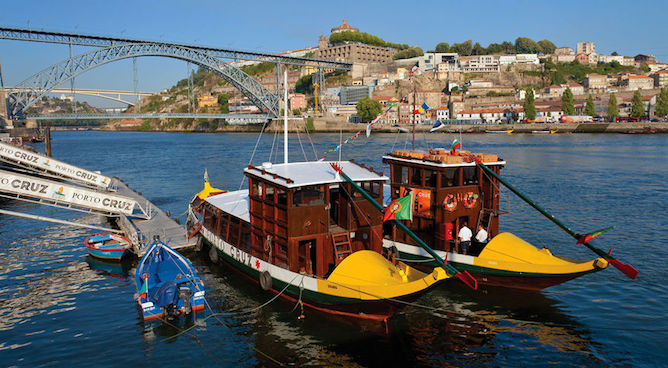 When the kids start to get tired of the best museums in Porto for families (ok, who are we kidding? You are the one who will get tired first… :P), you can simply take them for a short boat ride. This is usually an activity that pleases both adults and kids.
In this regard, I highly recommend you to go for the 6 bridges cruise in the Douro river. During 50 minutes you will get the opportunity to see the six beautiful bridges in Porto, that date from the eighteenth century all the way to the the twentieth century.
From the boat you will also have plenty of opportunities to photograph not only Ribeira, the riverside neighbourhood, but also Afurada, the picturesque fishermen village.
Local tip: When I take this activity with my readers I buy the ticket online first as I hate to wait in queues. The online ticket to the 6 bridges cruise costs exactly the same as if you buy in on the spot, but you just need to print it and show it at the entrance. Keep in mind that this online ticket is valid on the boats that departure from Ribeira, on the side of Porto, and not on the decks of the other side of the river, in Gaia.
Rua D. João Castro, 210 | Porto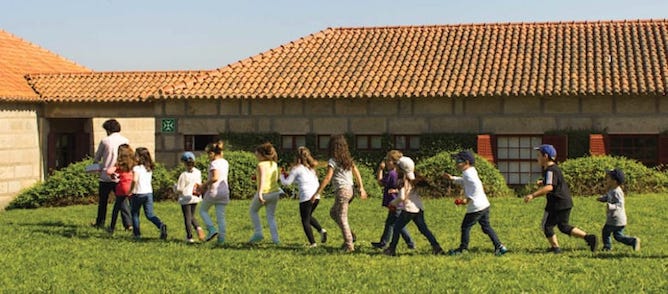 Serralves, which combines a contemporary art museum with a magnificent garden, is one of the most special places in the Porto. Every Saturday and Sunday it organizes workshops for families with kids.
Usually the exhibitions are very interactive and hence kids do not get bored as easily as in other museums. Moreover, at Serralves there is a magnificent garden, with a lake and several animals, that kids simply love.
Last but not least, this museum also has a lovely buffet restaurant that is always packed with families with kids. For all these reasons, Serralves is definitely one of the best museums in Porto for families 🙂
Local tip: I suggest you to skip the queue and buy the online ticket to Serralves, as it will save you plenty of time!
How to get there: take the bus 203 (get off at Serralves stop) or 207 (get off at Serralves Museu stop), as its stops are right in front of Serralves.
Puppets Museum
Rua de Belomonte, 61 | Porto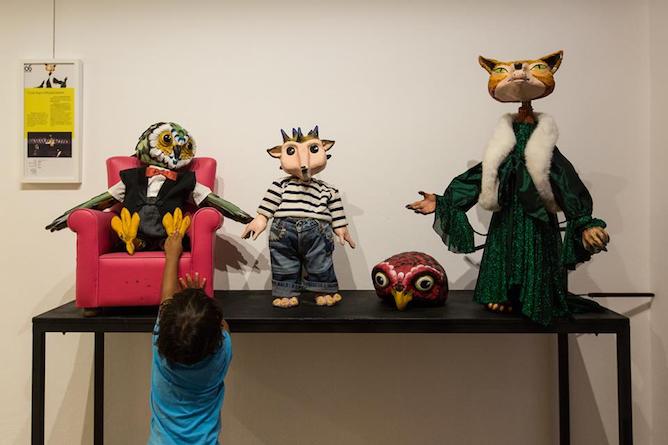 I am not entirely sure if the Puppet Museum of Porto is a museum for adults or for kids. After all, at this museum you will find real sized puppets from famous plays that date back from our childhood and that can appeal to different ages.
This is why I consider the Puppet museum one of the best museums in Porto for families: everyone will be pleased! 🙂 At the end, you can simply go out and enjoy a walk with the kids at the beautiful pedestrian street called Rua das Flores.
How to get there: São Bentro train station (there is also a subway station there) is just 10 minutes walking distance.
Save this article for later: