I organize private tours in Porto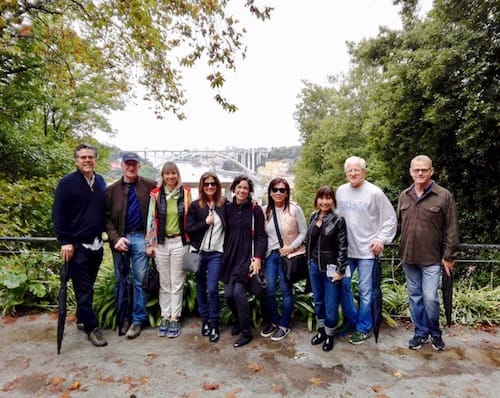 Check this page for more information or send an email to sara@portoalities.com.
Maybe I'm missing something but I have some trouble in understanding people's fascination with pastéis de nata, or the Portuguese egg tart. Knowing how rich and complex Portuguese pastry is, particularly doçaria conventual (meaning the recipes that originated in Portuguese convents), it baffles me that only the egg tart is recognized worldwide and that there are whole businesses exclusively dedicated to it.
But I know I am part of the minority, so here are my recommendations (all dutifully tested by me, as you can probably tell by the low quality pictures :P) on where to eat the best Portuguese egg tart in Porto.
But before I share with you where to eat the best Portuguese egg tart, I want to explore with you the history of this traditional pastry. To finish off, I will teach you how to make your own home cooked Portuguese egg tart – I won't leave you hanging, fellow sweet tooths 🙂
The history of the Portuguese Egg Tart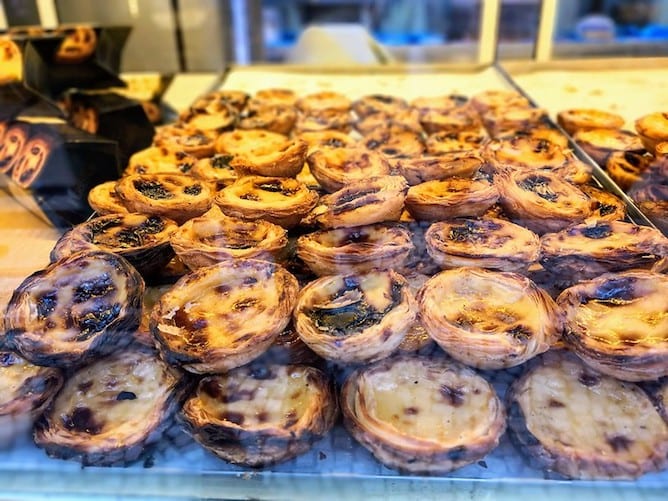 According to Professor Virgílio Gomes (who teaches Food History), the first written recipe of the Portuguese egg tart is attributed to the famous pastéis de leite (milk tarts) by Maria of Portugal, the granddaughter of King Manuel I.
Maria of Portugal married the Duke of Parma and when she left Portugal she took with her two cooks and a 67 recipes book, which contained a recipe of buttery crust pastries with a filling very similar to the modern Portuguese egg tart. But the egg tart with puff pastry, as we know it today, came to be almost a hundred years later, at the beginning of the 17th century, from the hands of Philipe II of Spain's cook (at the time, also king of Portugal – not the cook, but Philipe).
Moving on to a seminal question:
What's the difference between regular egg tarts and Belém egg tarts?
Let me start off by warning you to never say to a lover of this typical pastry that a Portuguese egg tart and a Belém egg tart are the same thing. You will be starting and endless and inglorious war you do not want to get into – trust me. Personally, I could never really understand what sets them apart and so I rely once again in history to help me put this question to rest.
According to the Belém egg tarts company, in the 19th century there was a sugar cane refinery right nest to Jerónimos Monastery, in Belém.
And as we know, in 1834 all convents and monasteries in Portugal are closed and clergy members and workers that lived there were expelled. Therefore, these men brought their convent's egg tart recipes to the streets, in a building next to the old refinery. And so were born in 1837 the famous Belém egg tarts that nowadays sell the modest sum of 20.000 tarts a day (!).
Where to eat the best Portuguese egg tart in Porto
Literally every article I read about this theme mentions only three pastry shops. And that's why I embarked on an epic journey to look for more options, including vegan ones (what don't I do for you guys). Here are the best places to eat Portuguese egg tarts in Porto:
Extra: Go on a private tour in Porto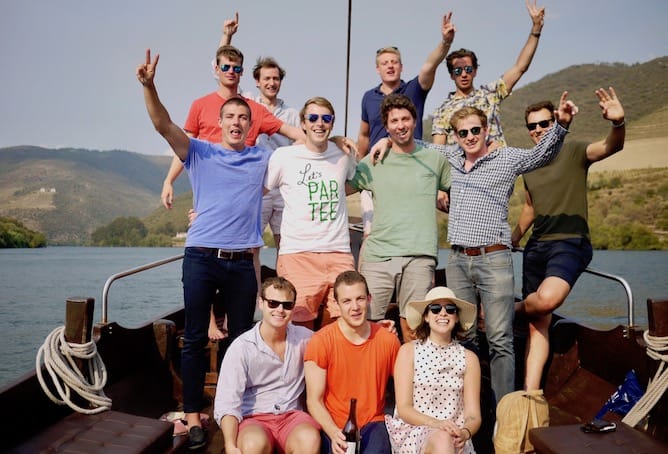 The best way to get to know Porto is to go on a private tour with me!
Check this page to learn more about my tours in Porto, or simply send an email to sara@portoalities.com. I will shortly get back to you with a tailor made tour designed specifically for you.
It will be a pleasure to welcome you in Porto!
---
Save this article for later: