The most important night of the year is just around the corner: São João festival in Porto.
Whether you are an expat living in the city or simply a tourist lucky enough to be in Porto during São João festival, this article will guide you on this festivity's most important traditions and rituals, including, of course, the gastronomy.
Enjoy it! 🙂
If you are new to the city, then you should read my guide of the best neighborhoods to stay in Porto. It is important for you to understand the best areas to stay during São João festival. I also suggest some great hotels and apartments in Porto. Enjoy it!
What is São João festival?
Before we get into the actual tips and tricks to make the most of São João festival, let's first briefly look at how this party came to be celebrated in Porto.
São João festival originated has a pagan festivity back in the 14th century as a celebration and thanks to the sun god for a good harvest and abundance. It was later christianised as a celebration to São João by the Church, but many of the pagan customs persist even to this day, like the usage of wild leek, basil and the bonfires.
All in all, in its many incarnations, this festival has been celebrated in Porto for about 700 years and it is truly part of the city's identity.
Enough history, on to the practical stuff! 😉
Where to stay during São João festival in Porto
If you want to party all night, I suggest you stay at one of the best hostels in Porto or you can head over to my suggestions of where to stay in Porto to get acquainted with the best neighbourhoods.
If you want to stay close to the action in the night of the São João festival, I suggest Hotel Vincci Porto, Eurostars Porto Douro, Porto de Rio and Vila Gale Porto Ribeira all of them really close to Douro river in Ribeira neighborhood. After the fireworks, everyone will go to Ribeira and Foz neighborhood to party all night, so it is great for those of you who really want to party and participate in our traditions.
Sé neighbourhood is also a great location because it is a very tradicional neighborhood, so there will be a lot of people grilling food and dancing on the streets, but it will get quieter there quicker than in Ribeira.
In case you prefer hostels in this neighborhood, you can go for Porto Republica Hostel & Suites, CATS Porto Hostel and Invicta Porto Guest House.
If you'd rather stay away from the party but close to the subway, so that you get a proper night of sleep, I recommend you to look for hotels close to Casa da Música like Hotel da Música, Boavista Eco-Luxury House, Porto Music Guesthouse, Porto Deluxe Apartments , Vanzeleres 285 and Porto Deluxe Guesthouse.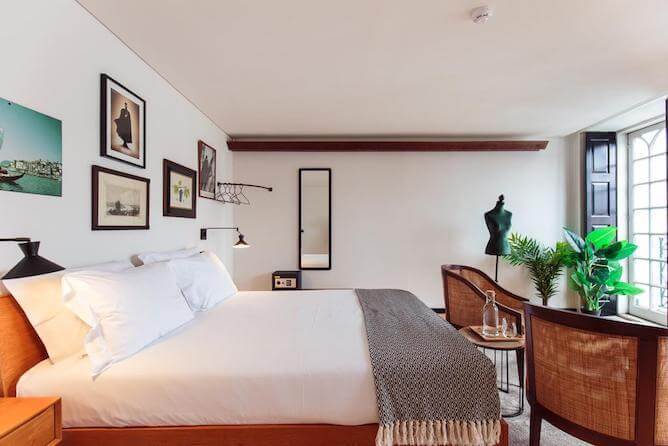 Another option is to stay on the other side of the river in Cais de Gaia, on the other side of the Douro river. It is a prime location to watch the fireworks. You can easily walk to Porto from Cais de Gaia, or simply enjoy the festivities there.
The Yeatman, The House of Sandeman , T2P Pilar House, 7 Gaia Roaster Apartments are great places to prepare for and wind down from the party.
Other good apartment options in this area are Meet In Porto, 296 Heritage Apartments and Oporto Home Wine Cellars.
On the actual night of the festival, June 23rd
What to eat during São João festival in Porto?
São João festival in Porto is celebrated on June 23rd, and it usually begins with a dinner between friends/family, in a restaurant or on a barbecue at a friend's place.
It is a night that starts pretty early for Portuguese standards, at around 18h30 (if you are at a friend's place) or a bit later on if you are going to a restaurant).
The typical dishes of São João festival in Porto are grilled sardines, grilled peppers, caldo verde (the famous Portuguese green broth soup) and fresh tomato salad. The meat lovers usually go for grilled spare ribs, or for some beautiful bifanas (pork sandwiches).
Everything served with red wine or with the local beer Super Bock (don't you dare drinking Sagres, the local beer from Lisbon, on São João Festival in Porto!).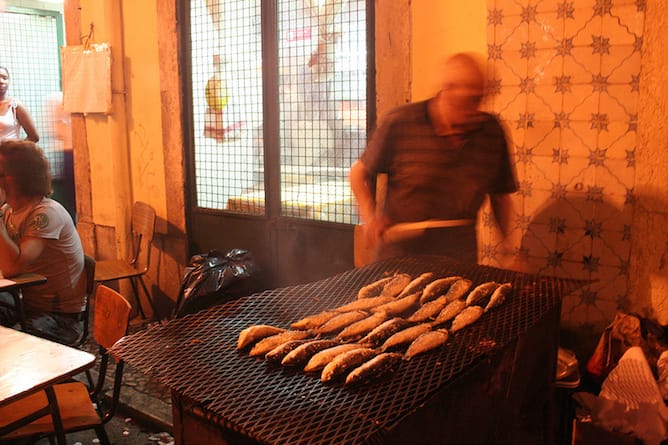 As São João festival in Porto is a very busy night, you should definitely book a table in a restaurant – don't leave it to the last minute! Take a look at my suggestions of restaurants for large groups in Porto.
Many people choose restaurants in Ribeira, right next to D. Luís bridge, where fireworks take place at midnight, or in Foz (a neighborhood after Ribeira, also close to the riverside). Another great location for restaurants is the Douro river bank on the Gaia side.
An increasingly popular option is to celebrate São João festival in Porto in one of the best hotels in the city, which present specific programs for this festivity.
Hotels such as the Intercontinental Porto, Sheraton Porto, Crowne Plaza are excellent choices too.
Last but not the least, because we party all night long, you will certainly be able to find some street food like pork sandwiches, popcorn and stuff like that.
After dinner, comes the fireworks at Luiz I bridge
Not surprisingly, the fireworks at D. Luís bridge is the high point of the night of São João festival in Porto. The banks of the Douro river get filled with thousands of people who watch a beautiful symphony of bright colors that draw shapes in the air, much to the delight of everyone.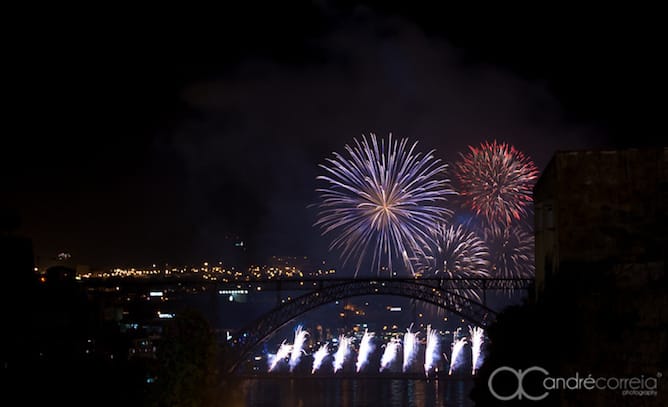 The fireworks start precisely at midnight but you should definitely find a good spot way before that, because the streets get packed with thousands of people and it will be impossible for you to move very easily one hour before the fireworks and one hour afterwards.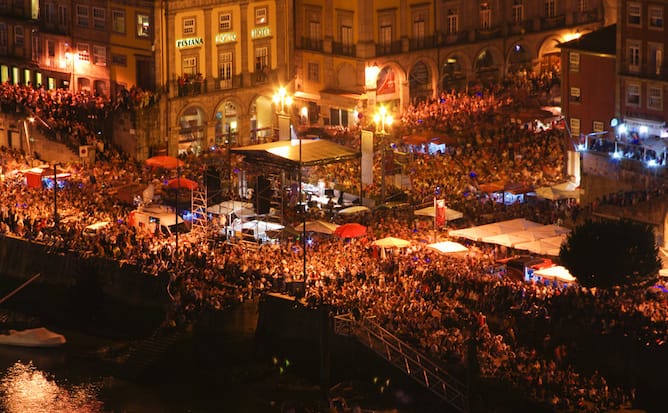 Even before the fireworks begin there are free concerts all over the city and this year there are more than 10 stages with a huge array of musicians and genres to chose from.
The main concert starts at around 1am at Avenida dos Aliados, the main avenue of Porto, close to the subway station Trindade. Marta Pereira da Costa shows a mix of Fado music, Jazz and Brazilian and Cape Verdean sonorities.
Later, João Gil takes the stage with an astounding list of guest musicians such as Ala dos Namorados, Ana Bacalhau, Carlão, João Pedro Pais and Tim. If you wish to learn more about Portuguese music, the São João Festival in Porto is a great opportunity.
The fireworks just finished. What now?
Now it begins the most fun part of São João festival in Porto 🙂 Generally, after the fireworks on D. Luiz I bridge, the crowd walks from Ribeira to Foz (or even to Matosinhos beach, which is nearly 10km away!). Of course, no one gets to Matosinhos – sometimes not even to Foz, because there are a lot of distractions on the way:
Improvised balls where you will be dragged to dance;
Food corners where you can stop for a cold beer and some pork sandwiches;
Complete strangers hitting you with plastic hammers and really smelly flowers called Alho Porro;
Your own drunk friends.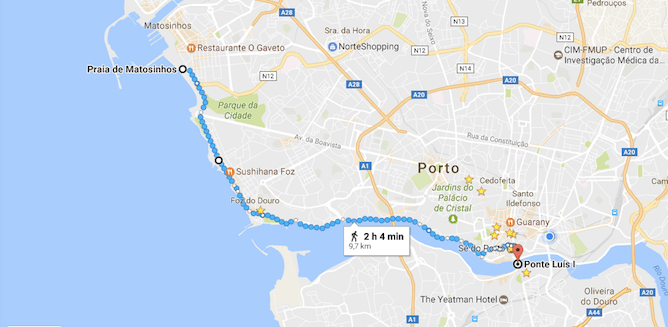 However, if you don't like crowds, I suggest you to only join the party in the middle of the night (around 3am), as the streets will be completely packed until then.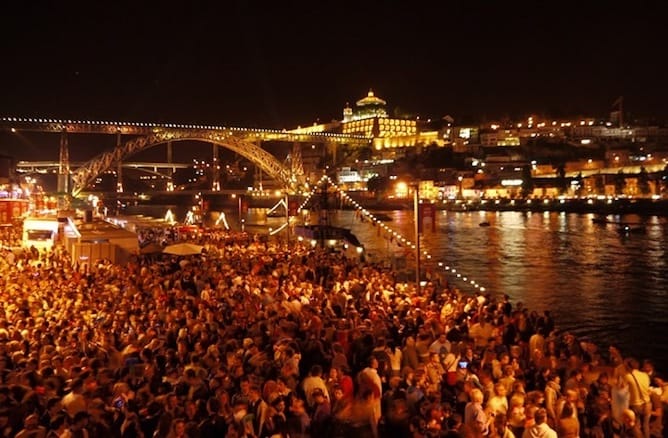 You should take a plastic hammer with you (if you forgot to buy one no worries, there is always someone selling them on the streets!).
For those who are not from here: one of the traditions of São João festival in Porto is to lightly pound the head of everyone you meet on the street with a plastic hammer. I mean everyone: friends and strangers, men and women, drunk and sober people, babies and grandmas. It doesn't matter – you should see it as a conversation starter and a way to share the party with everyone else!You can also carry wild leek, which you should tilt over the head of strangers.
Learn why we do all these crazy things on my Top 5 traditions of São João festival in Porto. It will help you to better understand such an important event! 🙂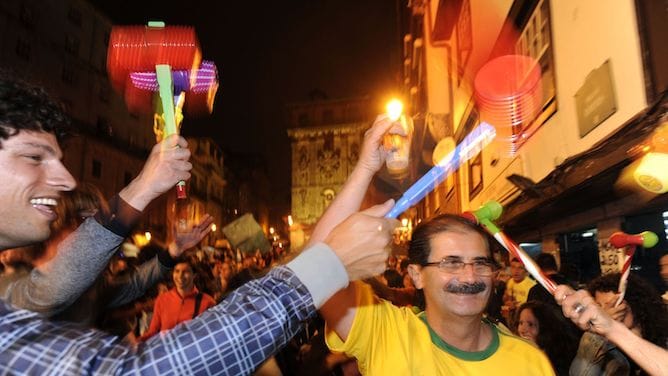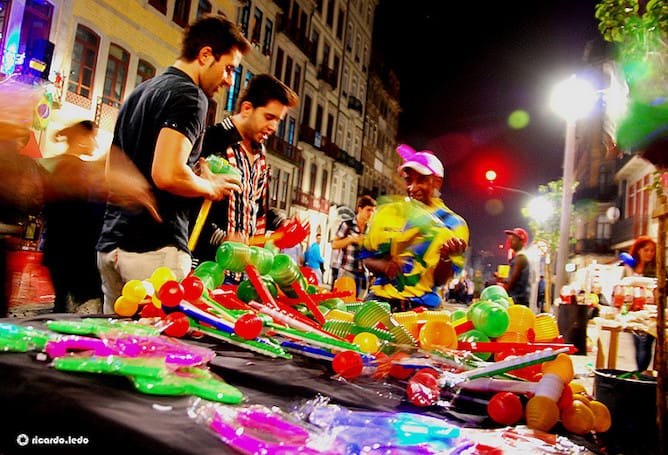 What transport should I use during São João festival in Porto?
The only logical alternative during the night of São João festival in Porto, in terms of means of transport is the metro do Porto.
The company reinforces the service provided, extending the hours during all night and increasing the frequency of the carriages in the most important subway stations to downtown Porto such as Trindade, Aliados and São Bento.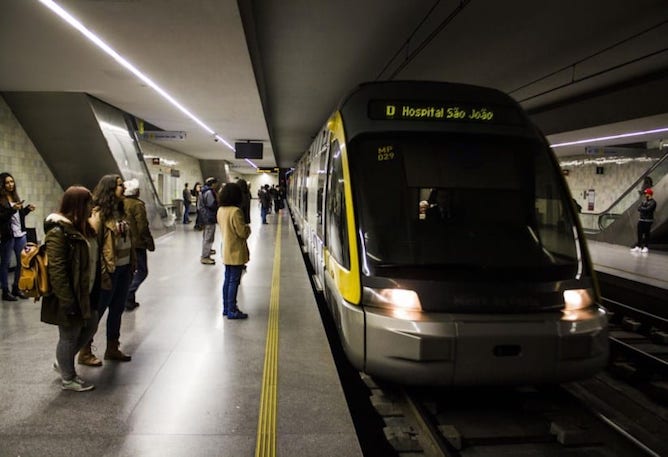 Taking into account that thousands of people use the subway of Porto during this night, I recommend you to buy an Andante card with several trips in advance, so you do not have to face the queues at three in the morning.
The police is always at the subway stations as well as the ticket controllers, so do not take any chances! You can read my complete guide to the subway of Porto to clarify all your questions.
Using a car, during the night of São João festival in Porto, is simply irresponsible and a real nightmare. There are thousands of people on the street and many drunk drivers. In addition, parking is impossible.
What to wear to the São João festival?
Since it's a party, a lot of people have the temptation to dress in really nice and expensive outfits to go to São João festival in Porto.
Being a seasoned attendee, I strongly advise against wearing really good clothes.
Ladies and gents, wear comfortable shoes (you will probably walk a lot and heels will kill you!) and clothing too. Trust me, if you don't spill beer on yourself, someone else will and you will surely end the night smelling like grilled meat and sardines (open barbecues everywhere!).
Another piece of advice: there's usually a drop in temperature at night in the city so, while there's a lot of people and body warmth, it does get quite cold, so carry something warm in your bag to use later on.
On the following day, there is the famous Regata of São João festival in Porto
On June 24th, it is time to enjoy one of the most beautiful traditions of São João festival in Porto: the annual Regata of Rabelo Boats in Douro river, that were used in ancient times to transport Port wine.
The Regata begins around 16h and runs from Cabedelo to D. Luiz I bridge and you can watch it from the banks of the Douro river or even from Fontainhas.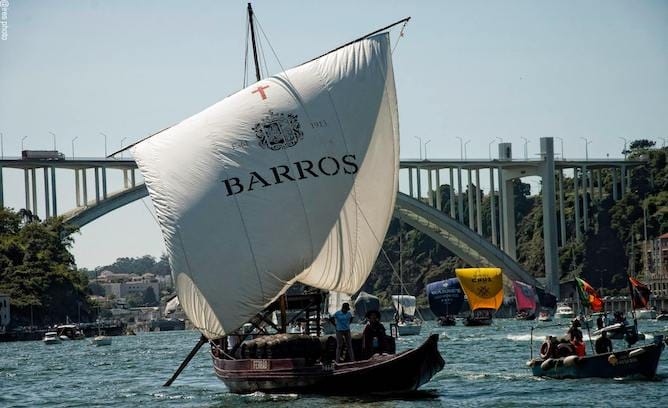 For classical music lovers, around the same time and in the main stage begins the São João Concert with Banda Sinfónica Portuguesa.
Both the Regata and the concert are great activities to wind down from the follies of the night before. 😉
Another great activity to wind down from the party is to take a cruise in Douro river. The 6 Bridges Cruise is a great opportunity to discover the city and relax and take some photographs.
If you're interested in taking the cruise, you can get the online ticket for 6 Bridges Cruise – it's always best to ensure a spot because this activity is very popular.
If you are a bit tired (aka hangover) and you still want to see the city, you should consider the Hop On Hop Off bus tour in Porto. As the city is quite hilly, it is a comfortable and effortless way of seeing it.
São João festival in Porto is more than just a single night
While the main events of the São João festival in Porto is on June 23rd, the festivities actually last a whole month.
From the first week of the month, there are preparations for Cascatas de São João, a contest to promote creativity and maintain tradition where the participants are asked to create scenes from the life of São João and the city.
From June 13th, the winners can be seen in the temporary Bolhão Market – it is a wonderful opportunity to see more than 500 figures on display.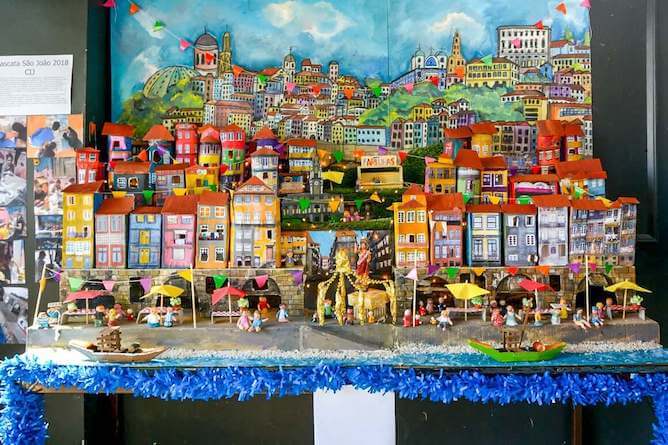 June 15th marks the beginning of the first dances and concerts around the neighbourhoods of the city. It is also the day of Arruada dos Ranchos, when many people come to the streets to listen and dance to Rancho, a traditional Portuguese music style and group dance.
On the 22nd of June, one of the greatest traditions of São João festival in Porto takes place, Rusgas de São João. It is a great parade of people and music with everyone dressed in traditional clothing displaying the colours of their neighbourhood.
At the end of the night, judges decide on which neighbourhood is the winner of the year based on their music, choreography, clothing and set design.
Right after, the city receives one of the Portugal most recognised artists, Jorge Palma, in a great concert with many guests.
Save this article for later: