I organize private tours in Porto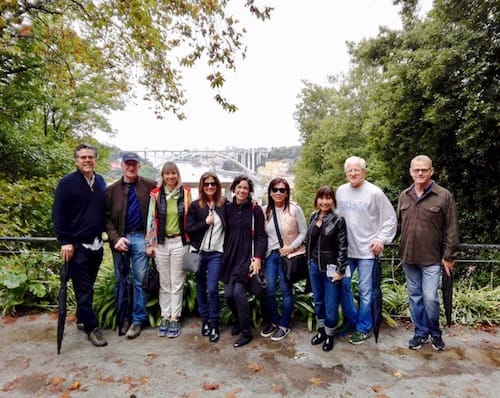 Check this page for more information or send an email to sara@portoalities.com.
I never thought about the skylights of Porto, ignorant of their silent presence during the day-to-day life, when the clock seems more important than what is happening on the sky. But since I was asked this question, my thoughts have been wondering a few meters above the ground.
Paulo was introduced to me as a talented photographer who felt in love with the skylights of Porto more than 30 years ago. "I consider skylights as my personal muses. I dedicate my time to find them, to discover the right angle to photograph them, to wait for the perfect light to finally do it. It demands love and pacience – and even though I have been photographing skylights for 30 years, it doesn't feel as such a long time".
Meanwhile, a Brazilian photographer that shares his passion, Luciana Bignardi, joined Paulo and together they created Anima Luminária, a project about the skylights and other light artifacts of Porto.
Paulo continues in his passionate tone: "Porto is a unique case in the world, not only because of the amount of skylights it has, but also because of how varied they are. The reason behind this remains a mystery to me – my job is not to catalog them or even to understand them, but to portray them. Nonetheless, I'd like to know the answer to this question." The challenge was presented!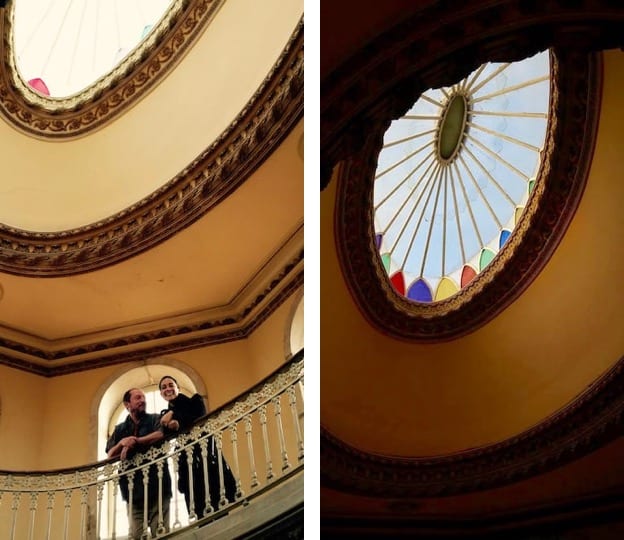 Given my ignorance on the topic, I asked Paulo to guide me on a tour to "his" skylights. And so we went, with our -friend-in-common Catarina, to discover the hidden skylights of Porto (actually, I was so excited that it seemed more like a trip to the heart of Africa!).
And given how gorgeous the skylights are, no wonder our excitement. Modest or grand, with or without iron work, water balls, coloured glass – they come in such greatness, variety and amount that from the viewpoint of Victory, we counted more than 60 skylights!
If you're enjoying this article, don't forget to pin it for later:
Why are there so many skylights in Porto?
Since I was already infected with passion, it was time to seek for an answer to Paulo's question. As I suspected there is no consistent information on the subject. However, I found a book in the library of the Faculty of Architecture (FAUP) that enlightened my research. In this book, Professor F. Barata Fernandes analyses the evolution of bourgeois houses Porto since medieval times until the nineteenth century.
It was interesting to discover that the bourgeoisie, although proud of itself, secretly desired to rise socially; and this claim is reflected both in their workplaces and in their housing.
While the medieval house, built organically, primarily functional and without any collective considerations (urban planning was non-existent at the time), the home of the Enlightened Porto (from the eighteenth century to the mid-nineteenth century) clearly reflects other bourgeois needs.
It is also a narrow and long house, but that has grown in the number of floors (and consequently in height), to accommodate the existence of a store on the ground floor and the house itself on the remaining floors. This greater range of space requires more refined lighting solutions and thus the skylight was born, to provide natural light over the will of stairs, around which the house is organized.
The skylights: a symbol of the bourgeoisie
The bourgeois house of the second half of the nineteenth century is already thought not only in terms of "street" but of the entire block, and it is monofunctional (there is a clear break between the workplace and the house). These two features are critical evolutionary pillars: on one hand, there is uniformity in housing construction; on the other hand, innovative solutions to clearly distinguish social level of each owner are sought. Hence the diversity of facade coatings, decorative motifs in the railings, masonry design and … skylights!
There are other non-exclusive hypotheses to explain the diversity of skylights, beyond the desire of social distinction of Porto's bourgeoisie. The skylight was a massive architectural challenge and the extended focus in the functional aspect of this object could cause, as a consequence, an increased attention to its aesthetics.
Moreover, we can speculate that the pride of the artisans involved could have an impact too, due to their willingness to leave their personal mark on the skylights that passed through their hands.
There are no definitive answers, but I believe that these three hypotheses – the desire for social distinction of the city's bourgeoisie, the aesthetic focus as a result of the architectural challenge and the professional pride of the artisans – somehow answer Paulo's question.
One thing, however, remains indecipherable; the surprising joy given by these glazed little birds, constantly waiting for the right time to shine in our eyes.
Extra: Go on a private tour in Porto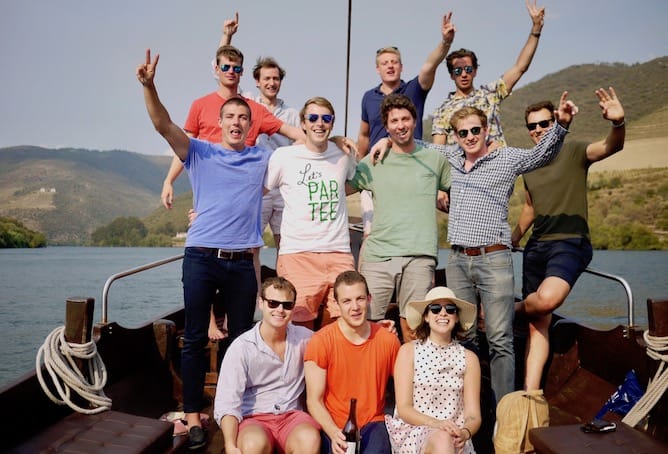 The best way to get to know Porto is to go on a private tour with me!
Check this page to learn more about my tours in Porto, or simply send an email to sara@portoalities.com. I will shortly get back to you with a tailor made tour designed specifically for you.
It will be a pleasure to welcome you in Porto!