I recently moved to this lovely apartment and I've been struggling to decorate it (yes, first world problems all the way).
Therefore, whenever I have free time I look for the best antique shops in Porto, where I can find funky decor objects and vintage furniture. I found many interesting places that deserve to be shared with you. So drums please, here comes my selection of…
The best antique shops in Porto!
aMacau
Calçada João do Carmo, 11 | Porto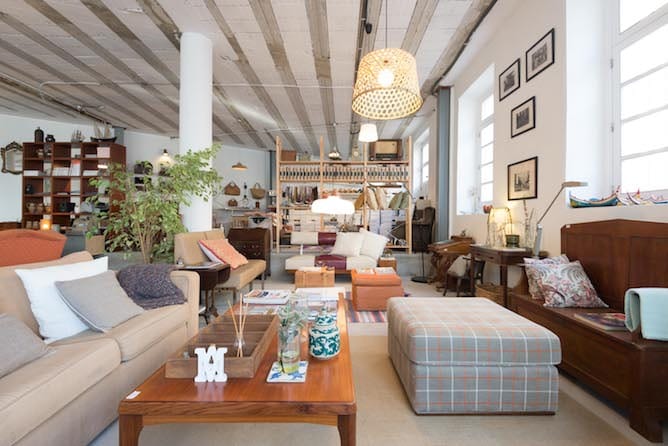 aMacau is by far my favourite antique shop in Porto. Located in a discrete corner close to the Arrábida bridge, it is the perfect choice for those of you looking for exquisite furniture of Scandinavian influence or that antique brass lamp that you recall from your grandmother's house.
But there's more to aMacau than the obvious. Ana, the owner, is a superb interior designer and decorator. Besides her obvious talent and motivation, she will go far and beyond to find the perfect solution for your house, according to the space characteristics and your personal preferences.
I know this because I hired her to decorate my living room – I'll show the results here once it's completely ready! 🙂
How to get there: Take the tram line 1.
Coração Alecrim
Travessa de Cedofeita, 28 | Porto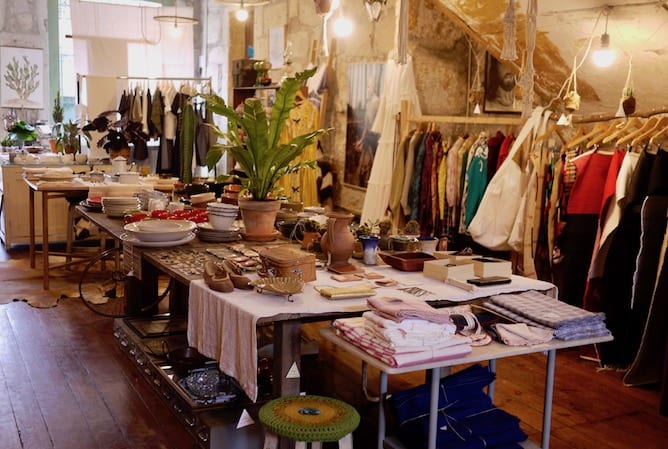 Coração Alecrim is probably the most popular antique shop in Porto among tourists. In fact this shop, located at the heart of the most romantic neighbourhood of Porto, evolved from being a vintage store to becoming more a concept store.
There, you can find not only second hand clothing, exquisite perfume bottles and old ceramics but also its own clothing & shoes brand.
Coração de alecrim also sells products from acclaimed Portuguese handcrafters, such as Toino Abel, that makes the cutest handmaid bags, tribal jewellery from Miguel Cunha and amazing ceramics from Margarida Fabrica. It's to die for, trust me!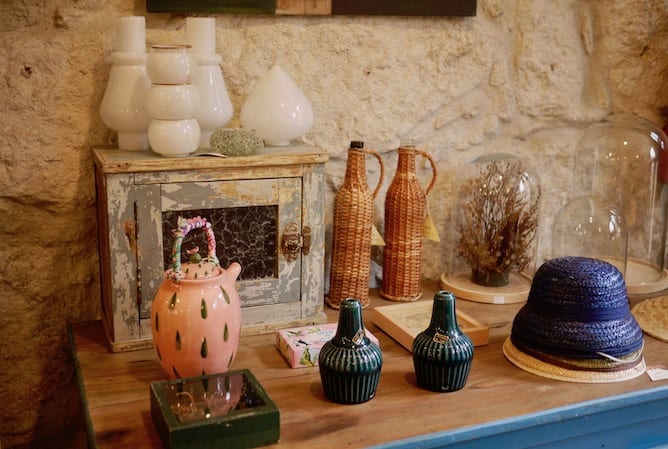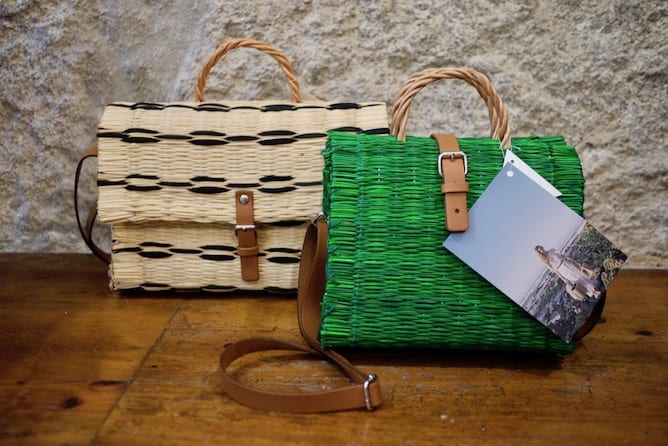 How to get there: the subway station Aliados is a 10 minutes walking distance.
O Sótão da Tia Becas
Travessa de São Carlos, 22 | Porto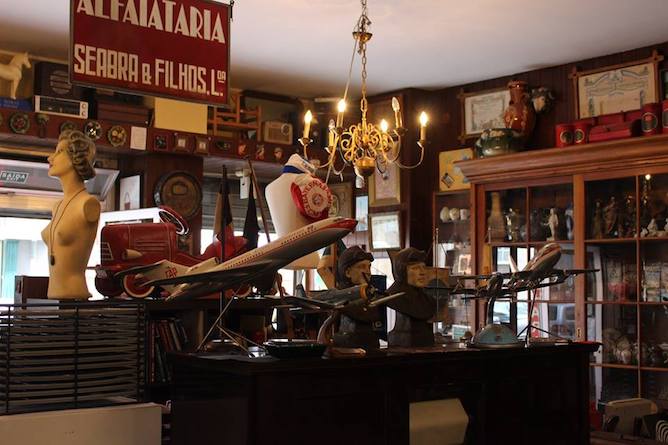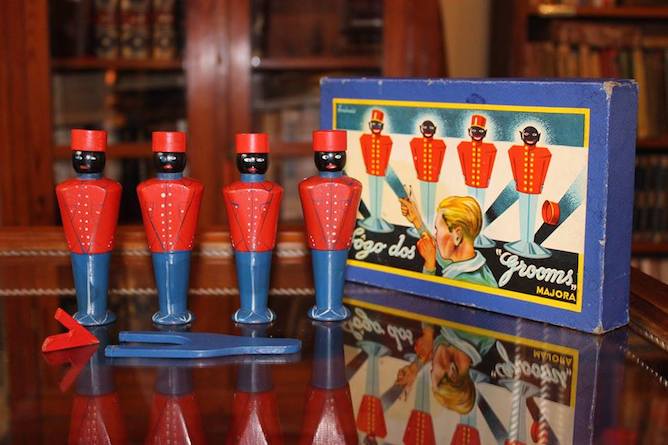 Visiting O Sotão da Tia Becas, one of the best antique shops in Porto, is pretty much like diving into your grandma's attic.
In a large room with a cosy atmosphere you'll find old comic books, dolls and ancient metal toys, posters and postcards, cups of coffee, games and medals, funky machines, old ceramic pots from Portuguese pharmacies, broken radios, clocks, beautiful ink cartridges… you name it and you'll find, which is very dangerous 🙂
How to get there: the subway station Trindade is a 10 minutes walking distance.
Desocupado e Vinhatico Antiguidades
Rua da Torrinha, 175 – 177 | Porto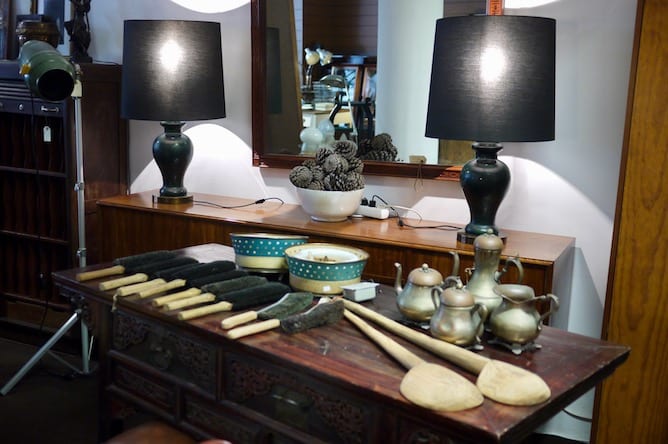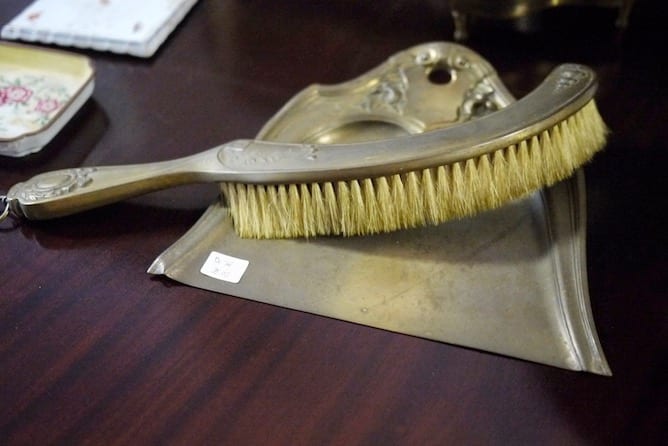 O Desocupado, an exquisite brunch of Vinhático (one of the most well-known antique shops in Porto), is a beautiful place where you can find pretty much everything.
From Nordic furniture from the 60s and 70s, to the curious collections of powder brushes, old bottles of pharmacy, table lamps … and even an old scale, for weighing ingredients, that is to die for!
If O Desocupado is closed, just knock on the next door (the Vinhático), since both shops belong to the same owner – a person of an irrepressible taste for antiques.
How to get there: the subway station Lapa is a 15 minutes walking distance.
Farrapeiro de São Vincente de Paulo
Rua Gonçalo Cristóvão, 42 | Porto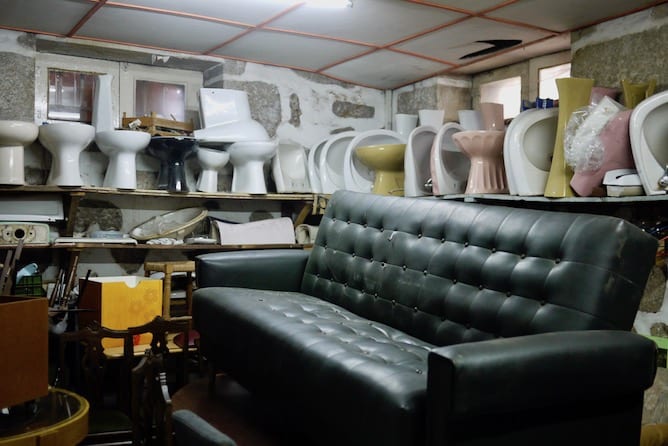 I am not even sure if I should be classifying Farrapeiro de São Vicente de Paulo as one of the best antique shops in Porto simply because it's one of does places that only exists at one of the Mad Hatter's dreams.
I remember how impressed I was the first time I discovered Farrapeiro de São Vicente de Paulo. I saw an open garage with a few stairs going down, which I took. Once there, the little door gave access to several big rooms filled to the top with second hand furniture. One room is filled with chests of drawers and lowboys, the second one has sofas, armchairs and sinks (!) and the third just has wardrobes and beds.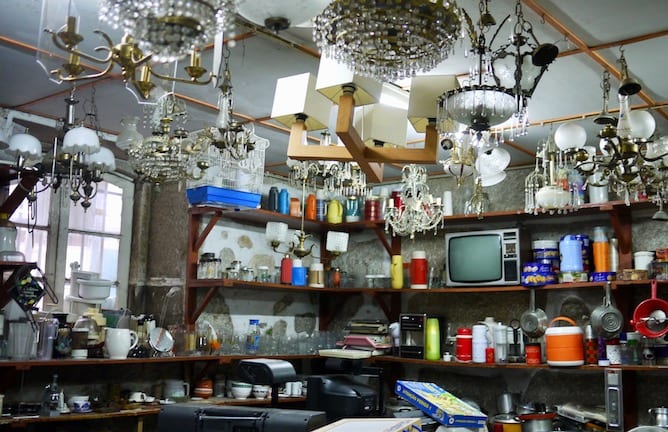 The cherry on top, however, is the main room, where you can find tons of kitchenware, decor objects, chandeliers and even old sewing machines.
The prices are very very affordable and you can bargain (within reasonable limits). However, I must warn you that most furniture is not in great condition, so you might need to spend some time and love to restore them to its original glory.
How to get there: it is a 1minutes walking distance from the subway station Bolhão, close to the amazing Bolhão market.
Expert tip: These are just some of mine favourite antique shops in Porto, but of course there are a lot more!
If you cannot something that pleases you at any of the aforementioned, I suggest you to stroll down the Avenida Rodrigues de Freitas and Rua da Torrinha, where you can find many, many antique shops 🙂
Save this article for later: