I have already told you about the best vineyards as well as the best hotels in Douro Valley.
I couldn't finish my itinerary in the region without writing about the best restaurants in Douro Valley. They mostly served traditional Portuguese food and I am sure you'll love them 🙂
A couple of things before we move on:
In Douro Valley you will only find traditional Portuguese food.

Don't expect to find vegetarian / vegan options in most restaurants, as this is the countryside. However, Portuguese people are very accommodating so if you ask kindly, people will find a solution.

You can either have lunch / dinner at a restaurant or at a wine estate ("quinta"). There are also quintas that can prepare picnic baskets – check my guide about how to plan the perfect stay in Douro Valley.
Best restaurants in Douro Valley near Régua
Wine House (Quinta da Pacheca)
Rua do Relógio do Sol, 261 | Lamego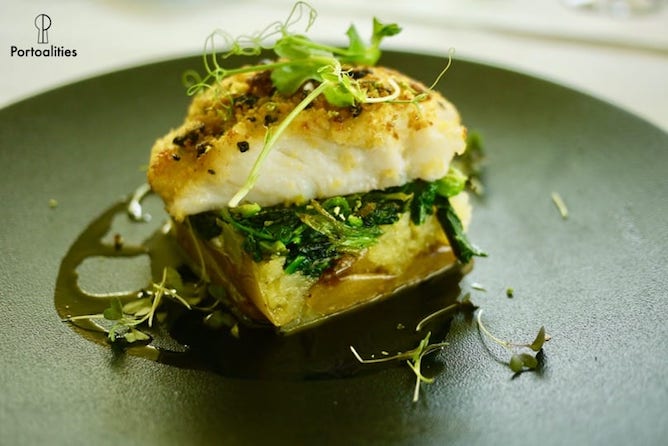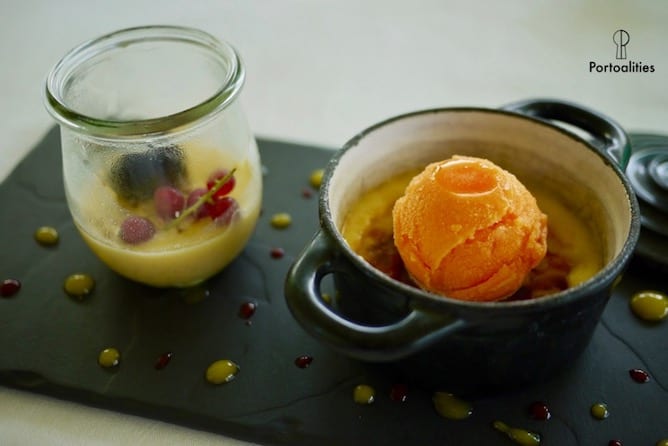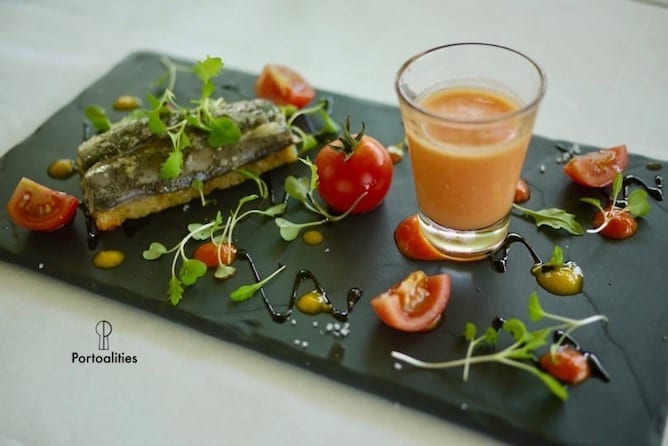 The first thing I should mention about the restaurant at Quinta da Pacheca is the ambiance: the room is painted in light green and it has a large cupboard filled with amazing stoneware from the famous Portuguese brand Bordallo Pinheiro. It is quite beautiful!
At this restaurant they serve traditional Portuguese dishes like roasted cod, marinated sardines and creme brûlée. They are served with the wines from Quinta da Pacheca itself.
The one thing I really dislike about this restaurant in Douro Valley is that the service, albeit courteous, is extremely slow: you can easily spend 2h having lunch, which for me is a nightmare.
How to get there: it is 10 minutes driving distance from Peso da Régua.
Castas e Pratos
Rua José Vasques Osório | Peso da Régua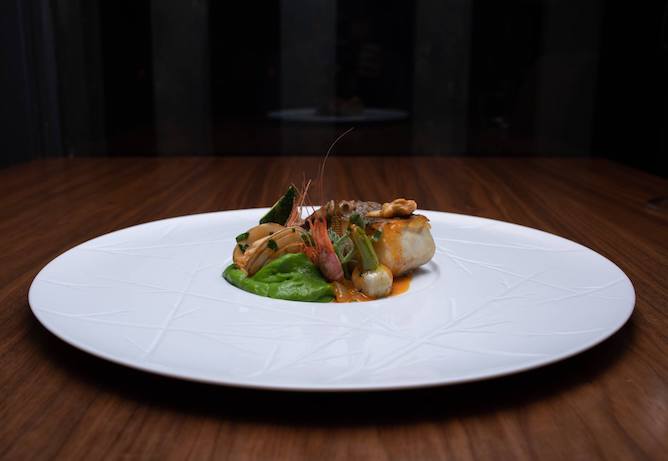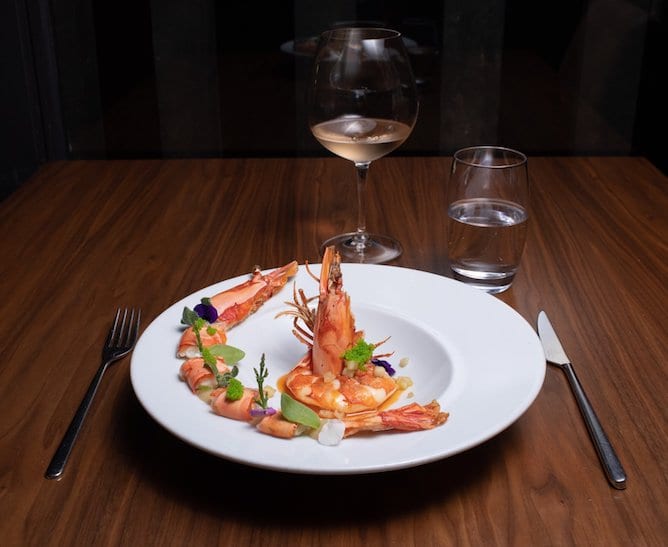 My experience at Castas & Pratos has always been faultless. Starting with the space, built on a former railway's warehouse (the terrace is constructed in an old container!), which invites to the intimacy of a dinner for two or a fun group dinner.
Versatility, in Castas & Pratos' dishes, is one of the reasons why I consider it one of the best restaurants in Douro Valley: in addition to the restaurant and to the terrace, it has a wine bar with more than 30 wines by the glass. It is simply fabulous for wine lovers like myself!
The menu highlights beautiful Portuguese ingredients such as giant prawn from the Algarve coast to transmontanas "alheiras", which are yellow sausages without pork meat (served with baby goat cooked in Port wine).
At this restaurant they serve vegetarian dishes and it dish comes with the list of allergens, which I find most useful for people with food allergies.
How to get there: it is at the entrance of Peso da Régua, at the old train station.
Aneto & Table
Rua José Vasques Osório | Peso da Régua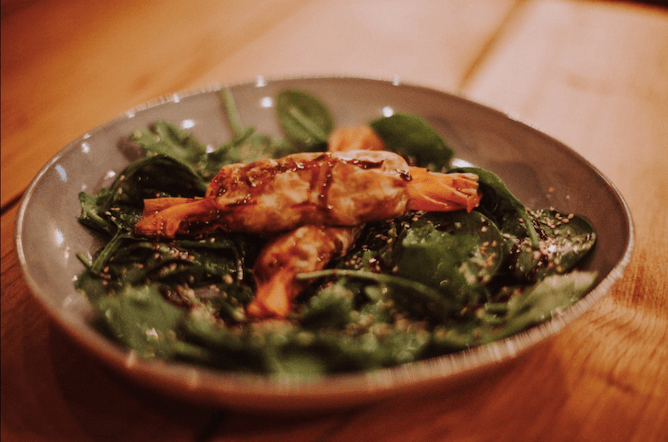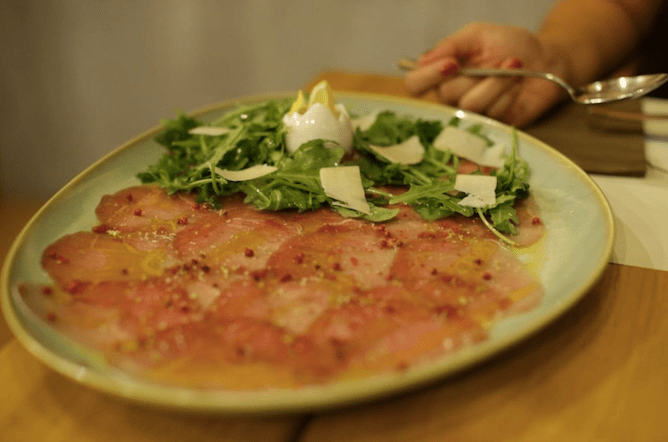 Right next to Castas e Pratos is Aneto & Table, one of the best restaurants in Douro Valley for those of you who prefer to have a lighter meal.
In fact, at Aneto & Table most dishes are served in modestly sized portions and with a large salad. As Aneto is a small scale producer in the region, they make a wine recommendation (from their portfolio) to go along with each dish, which I find helpful.
As the food takes some time to prepare, I always like to order a cheese & smoked meat board for the table, as it is delicious.
How to get there: it is at the entrance of Peso da Régua, at the old train station.
Tasca da Quinta
Rua do Marquês de Pombal, 42 | Peso da Régua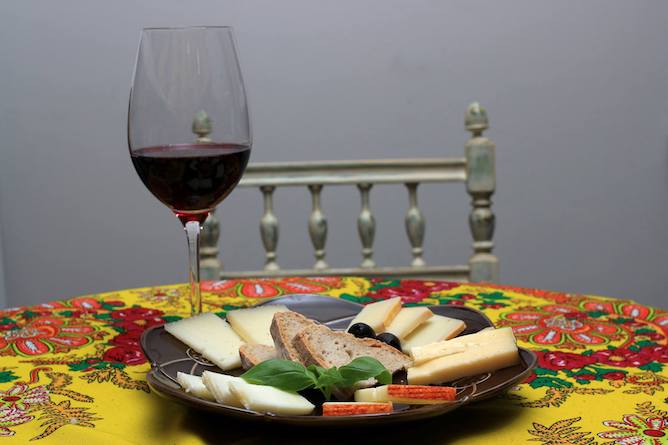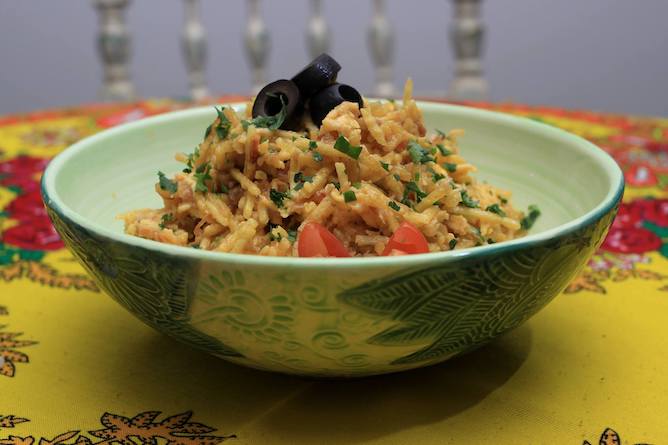 Tasca da Quinta is one of the best restaurants in Douro Valley for tapas lovers, and quite rightfully so.
The owner is a very kind young man who is very proud of his Portuguese culture, so don't expect to find huevos revueltos or other Spanish like tapas. Instead, you'll be able to taste yummy octopus salad, sticky pork ribs and sardines omelette.
The desserts are also worth mentioning, ranging from the orange almond cake to the apple tart.
It is a really tiny restaurant so I recommend you to book in advance.
How to get there: it is at the centre of Peso da Régua, but it is hard to park the car nearby.
DOC
Cais da Folgosa, Estrada Nacional 222 | Folgosa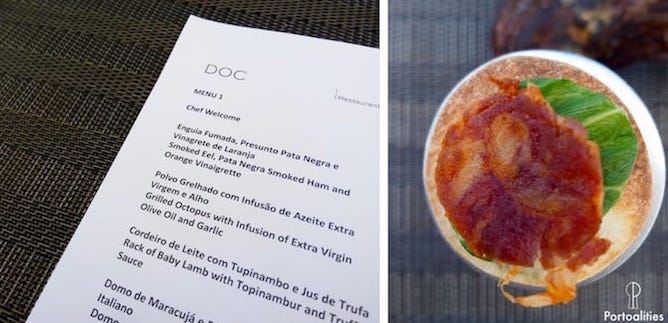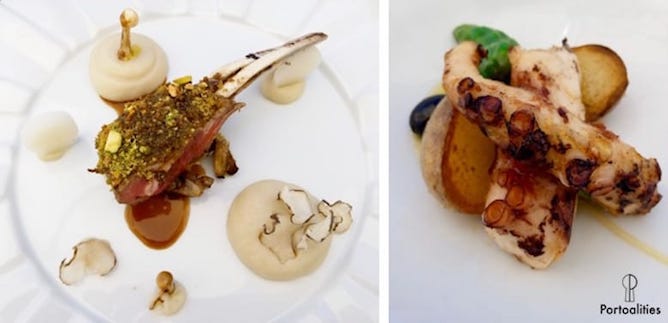 DOC has been surprising the Douro Valley since 2007, by the hands of the Michelin star chef Rui Paula. At riverside, with a huge terrace overlooking the Douro river, DOC welcomes you with all the warmth and relaxation.
The menu of complex flavours,combines elements of Portuguese cuisine with unusual international ingredients such as tupinambo, a tuber from Peru used during World War II, due to the shortage of potatoes.
And the cherry on the top: the amazing sommelier of the house, who so most wonderfully masters the combination of exquisite flavours with Douro wines.
Once I had the pleasure to have a conversation with Rui Paula himself, who explained me the origin of this project. "When I first came here, the Douro Valley didn't have great gastronomic traditions, despite the excellent wines. So I dared to diversify the culinary offerings of the region, taking in good products and giving them a new look. Always celebrating with Douro wines, of course!".
Best restaurants in Douro Valley near Pinhão
Cozinha da Clara
Quinta de La Rosa | Pinhão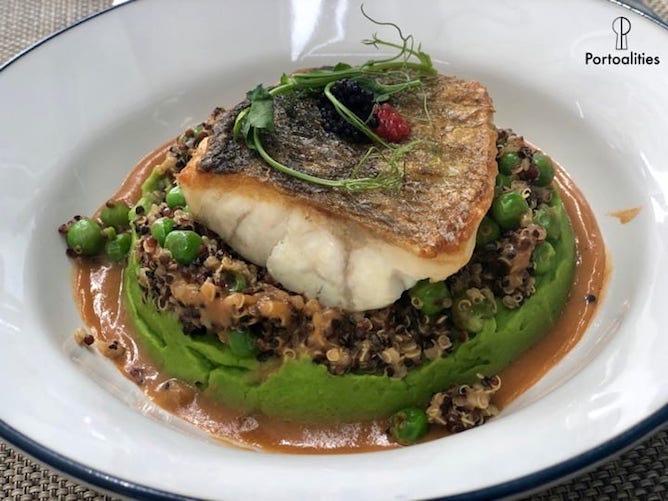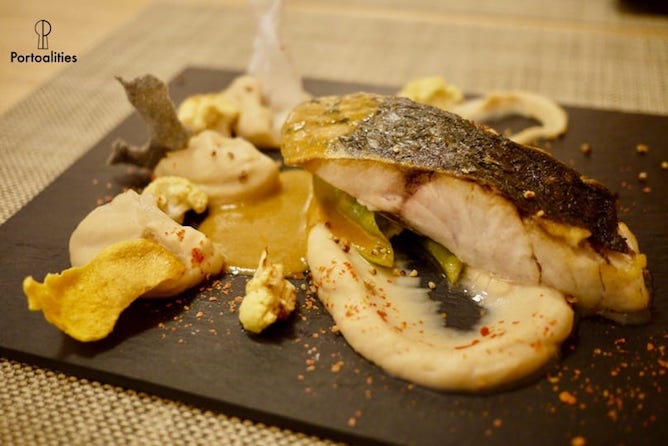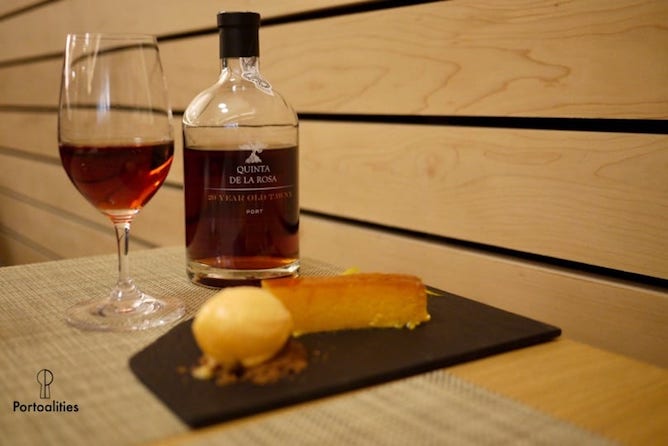 The first time I had dinner at Cozinha da Clara (at Quinta de La Rosa) I fell so completely in love with it that it is still one of the best restaurants in Douro Valley where I go more oftenly. Moreover, it is also one of the most pleasant ones, with its lovely porch facing the Douro river.
Its young chef, Pedro Cardoso, pays a noble tribute to Portuguese culinary traditions, but renewing them and making them even more appealing to international palates.
Usually when I go there I order either sea bass or codfish, but I have yet to try a dish there that I don't like. They also have vegetarian options in their menu.
For me the only thing I don't like is that it has a short wine list, with wines from either Quinta de La Rosa or Jorge Moreira (the consultant wine maker), but if you are not used to drink wine with your meals this shouldn't be a problem.
How to get there: it is 10 minutes driving distance from the village of Pinhão.
Veladouro
Rua da Praia | Pinhão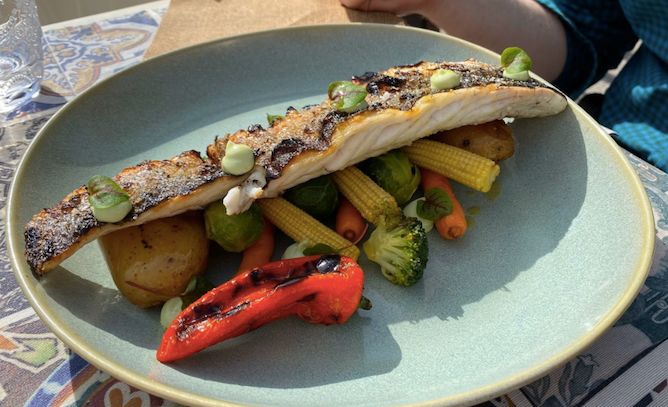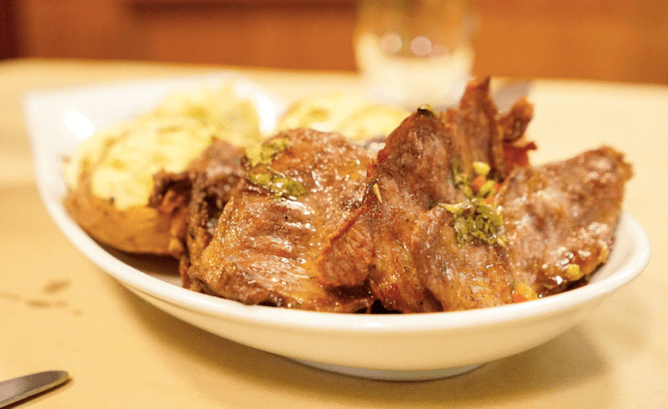 Veladouro looks like a humble Portuguese traditional restaurant but it is so much more than that! The concept is very simple: they serve high quality meat and fish that are grilled to perfection and according to your preference.
Everything there is amazing, from the tenderloin to the tuna teriyaki and the grilled codfish. I believe they don't serve vegetarian food but you can order a salad because they are huuuuuge.
Moreover, the owner of the restaurant (a young, good looking man) knows a lot about wines and he is the best person to help you pick one to go along with your meal.
How to get there: it is located at the pier of the village of Pinhão.
Quinta do Portal
EN 323 | Celeirós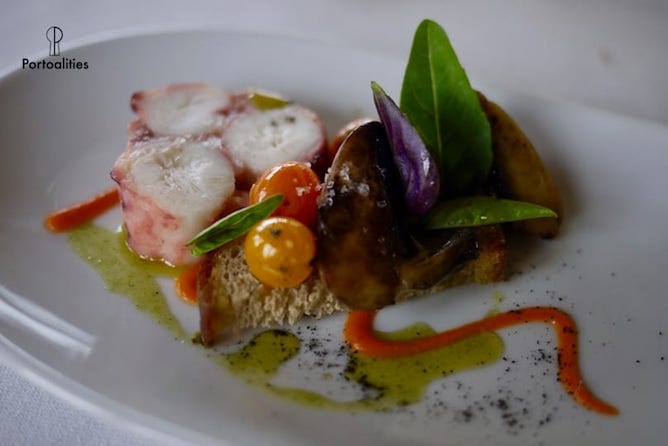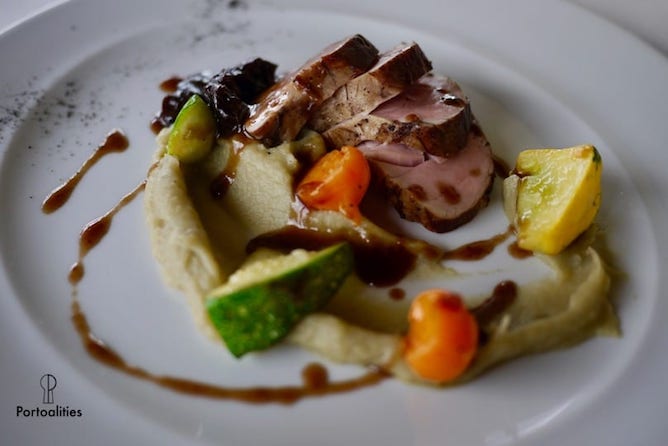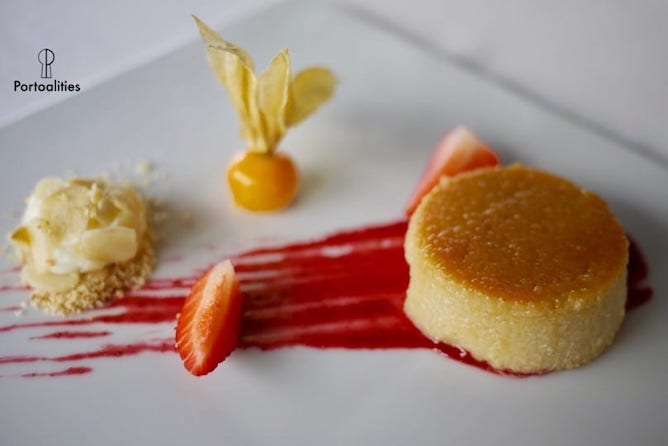 Quinta do Portal is one of the most famous vineyards in Douro Valley and it also has a good restaurant. The room itself is a bit scarcely decorated but that is largely compensated by the fa-bu-lous view over the vines.
As for the food, expect the wonderful traditional Portuguese dishes paired up with the wines from the property. Afterwards (or before lunch), take the opportunity to visit the cellars as they were designed by the famous architect Siza Vieira, from Porto.
How to get there: it is located 20 minutes driving distance from Pinhão.
Toca da Raposa
Rua da Praça | Ervedosa do Douro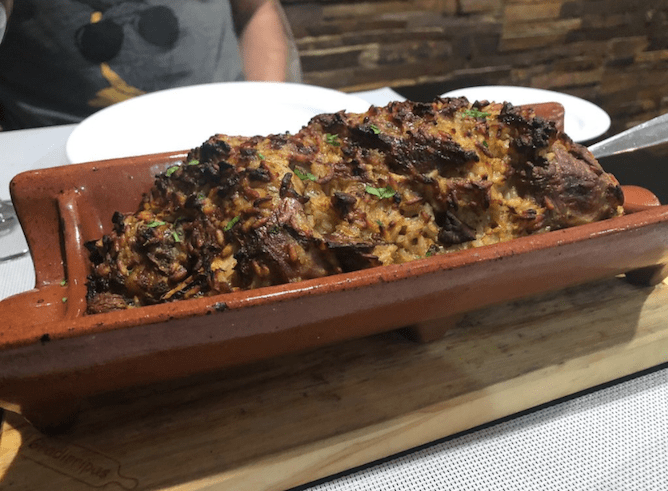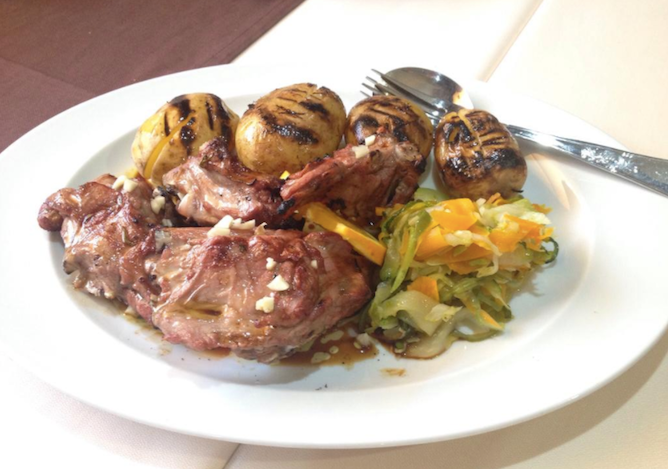 I saved one of the best restaurants in Douro Valley for last but it is for the best as only the adventurous people will get there 🙂 In order to do so, you have to drive in the beautiful (yet windy) roads south of Pinhão, enjoying some fabulous view along the way.
Once at Toca da Raposa, you will enjoy a proper Portuguese home meal consisting of local specialties like slow roasted pork leg, baby goat rice and wild boar stew.
At the entrance you have a small "shop" where you can buy jams and local wines.
How to get there: it is located 20 minutes driving distance from Pinhão.
Save this article for later: