I organize private tours in Porto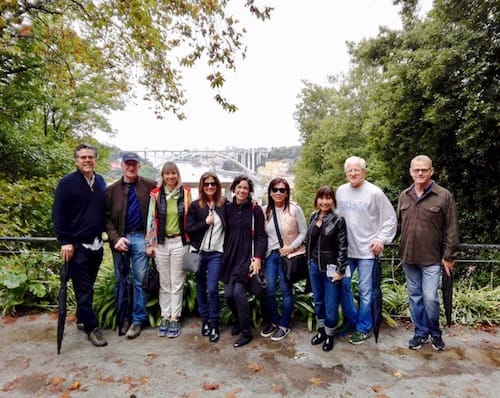 Check this page for more information or send an email to sara@portoalities.com.
I get a lot of emails asking me what are the best neighbourhoods in Porto for solo travellers, family with children, or couples on a romantic getaway in Porto.
The big question is: where to stay in Porto?
As there is so much to say about each neighborhood in Porto, I decided to write several posts, with recommendations of what to see, where to stay and where to eat at each neighborhood in Porto. This one is about Cedofeita, in my opinion the best neighborhood in Porto for short stays. I hope you like it!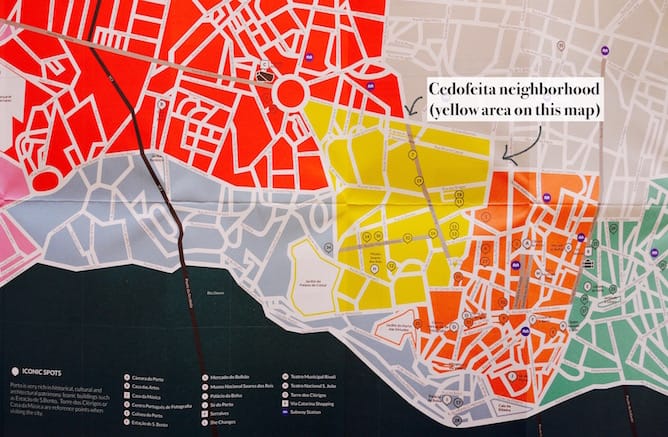 Neighborhood overview: Cedofeita is the trendiest neighborhood in Porto and it surely deserves this recognition. At Cedofeita you have the art district of Porto, at Rua Miguel Bombarda, full of art galleries and concept stores. On this neighborhood of Porto you can also go for a romantic walk at the Crystal Palace Gardens, located in front of Museu Nacional Soares dos Reis, one of the best museums of Porto.
Another interesting spot is Igreja de S. Martinho de Cedofeita, the oldest church of Porto. Usually tourists don't go there, but it is worth to take a look if you are staying at this neighbourhood of Porto.
Cedofeita is the Best neighborhood of Porto for: Family with children; travellers who want to be close to the main city attractions but on a quieter location; couples on a romantic getaway in Porto.
Where to Stay in Porto – Cedofeita: For me Cedofeita is the best neighborhood for a romantic getaway in Porto as it has superb hotels for couples.
I strongly recommend you Rosa Et Al, a lovely boutique guesthouse famous for its insaneously good brunch (so good you need to book with days in advance!).
Rosa Et Al's suites combine modern design with a vintage twist (for instance, the freestanding bathtub!). It has a lovely dining room facing the backyard garden, as well a concept store with great Portuguese souvenirs.
Another thing that made me fall in love with Rosa Et Al is that it provides massages and therapies in your own bedroom. From aromatherapy to aromatic soaking baths, hot stones, couples massages… it's hard to pick from the list! So if you are on a romantic getaway in Porto, Rosa et Al is definitely a must go.
Another beautiful place for you to stay in Porto is Mercador Guesthouse. It has seven stylish bedrooms, decorated according to different cities conquered during the Portuguese discoveries. The breakfast, absolutely delicious, is served on an old fashioned room that I find very romantic, and so for me Mercador Guesthouse is perfect for a romantic getaway in Porto.
Last but not least (I am sorry, I know this post is already a bit long but I find these romantic hotels in Porto worth sharing with you!), there is Pensão Favorita.
This lovely guesthouse has really large suites that can accommodate not only couples on a romantic getaway in Porto, but also families with children. It has double suites but also triple ones where they fit up to 5 people. One of the triple suites has a small dining room, perfect for an afternoon snack after a day walking in Porto.
There is also a lovely garden on the back, and a very cosy resting room where you can find yourself reading or simply meeting the other guests. It's perfect!
If you're enjoying this post, don't forget to pin it for later: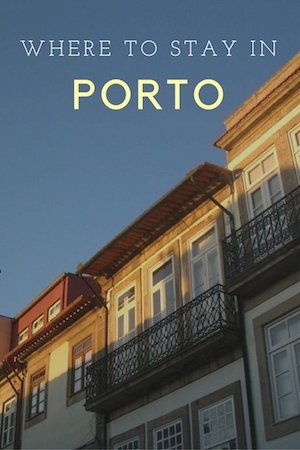 If you prefer to stay in an apartment in Porto, I  suggest you Oporto Serviced Apartments bbgourmet. The apartments and studios are very large and modern and can easily accommodate families with children, or two couples as well. Below the apartments there is a nice restaurant with a terrace facing the street, called BB Gourmet 1858, where you can enjoy a drink after a day walking in Porto, as well as a delicious brunch on the weekends.
Another suggestion for apartments at this neighborhood of Porto is bnapartments Carregal, a complete hole in the wall! These 16 apartments on a seventeenth century building  have a perfect vintage decor and access to a large swimming pool. Bnapartments Carregal are superbly located on a tiny alley close to the nightlife district, but it is very quiet. The owners are simply lovely, taking all the time in the world to figure your way in Porto. It's splendid!
Places to eat: Very close to both Bnapartments Carregal and Oporto Serviced Apartments bbgourmet is Adega do Carregal, a typical Portuguese tavern that was featured on my post about best restaurants in Porto for large groups.
There is also a concept shopping mall called Centro Comercial Miguel Bombarda, where you'll find two fabulous budget restaurants called Sabores & Açores and Pimenta Rosa. This is a great mall for you to do some shopping as it has really cute concept stores, from men clothing to organic skin care products to Japanese tea. And on Saturdays there is a biological market with vegetables, fresh bread, marinated olives and much more. Definitely a must visit at Cedofeita neighborhood!
Also at Rua Miguel Bombarda, there is a great burger place called Bugo – Art Burgers with very nice executive menus. It's worth to check it out if you're into burgers!
Extra: Go on a romantic tour in Porto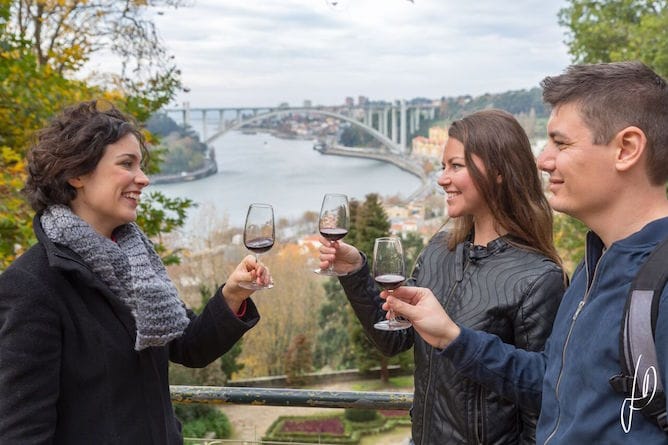 Why not surprise your better half with a romantic tour in Porto?
On my romantic tour in Porto you will learn all about the funny stories and little secrets about Porto. I will take you to wonderful viewpoints of the city, ideal to take some romantic photos, and for a cake tasting at a very special, exclusive location.
To know more about my romantic tour in Porto, check here or simply send an email to sara@portoalities.com. It will be a pleasure to welcome you in Porto!