One of the things they ask me the most is where to get cheap drinks in Porto- you know, the kind of places where you go to get a first drink while your waiting for your friends. This is the list of those cafes and bars – and don't forget to check my article about how to organise a party weekend in Porto!
The nightlife in Porto might seem a bit chaotic quite simply because, like the Spanish, we prefer to enjoy our drinks on the streets rather than inside bars and cafes. We also enjoy to hop from one place to another, so we rarely stay in one bar for the entire night.
Travessa de Cedofeita, 22 | Porto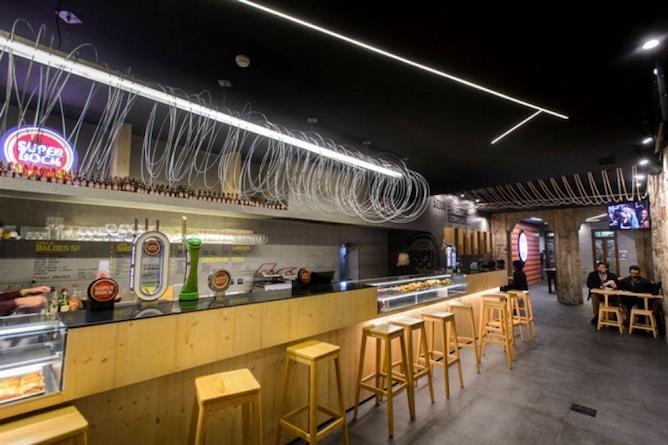 Most locals might balk at the first item of this list of places to get cheap drinks in Porto, but the truth is that, in our collective minds, the sheer mentioning of the number – 77 – is enough to induce thoughts of warm and golden "pain au chocolat" or greasy-looking alcohol-absorbing pizzas.
The reputation is due: located in an unsuspecting, albeit recently refurbished, downtown alley, this equally unsuspecting and recently refurbished bar is the flagship of Porto's night scene.
Don't expect anything fancy, as 77 boasts about boasting absolutely nothing gourmet on their menu. The appeal is not only about the food though, because when it comes to 50-cent beer… Wait, what? That's right, their Super Bock minis are part of the reason this bar's reputation reached epic proportions.
Also, 77 closes at 4h – how cool is that?
How to get there: Trindade subway station is a 10 minutes walking distance.
Adega Leonor
Campo Mártires da Pátria, 60 | Porto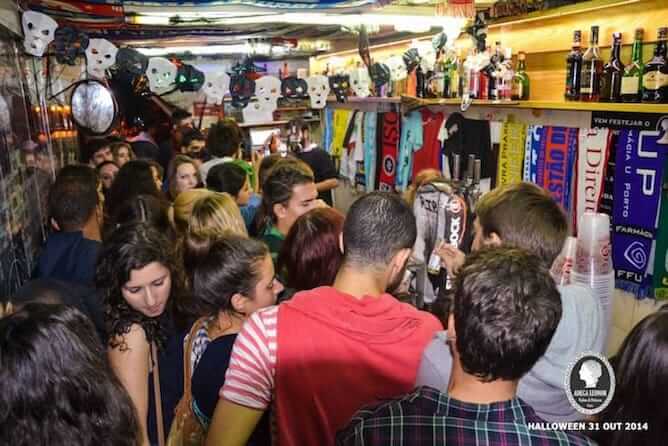 Adega Leonor is an oldie from the nightlife district in Porto. Adega relates to the ground floor or the basement of a house, where, due to low light and temperature, it is considered a fine place to store wine. Traditionally, adegas were small taverns where you could have an economic meal, together with friends and neighbours.
With the renovation of Leões, Adega Leonor got better conditions to welcome its customers for cheap drinks in Porto, which never stopped increasing since then. With its beautiful location in front of the bandstand, its affordable drinks and snacks, its tickets sale for students' parties, it is evident why it became a meeting point for students.
How to get there: São Bento train station is a 10 minutes walking distance.
Piolho
Praça Parada Leitão, 45 | Porto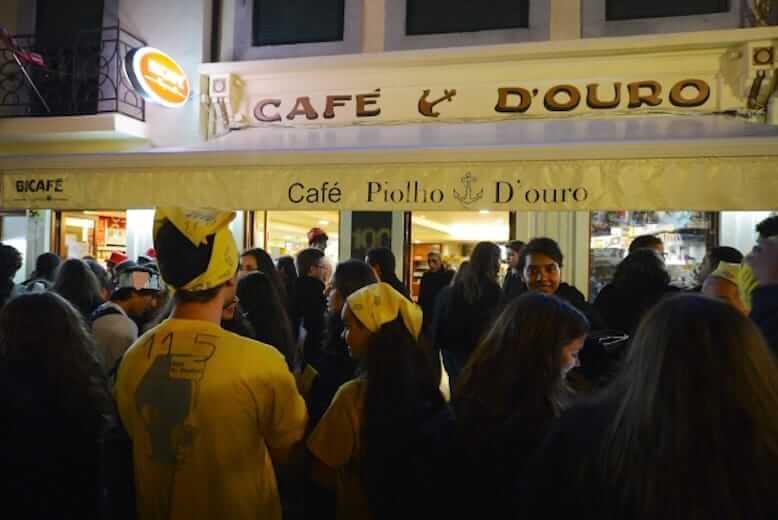 Piolho is probably the oldest meeting point cafe for students in Porto, and one of the best cafes to watch football in Porto 🙂 Its official name is Âncora d'Ouro but everyone calls it by Piolho, which interestingly means… lice! In my opinion, Piolho is like a good "parasite" of the students' lives, as it's their major meeting point, where lots of hours are spent studying (with people scratching their heads for sure!).
With the administrative building of the University of Porto just across the street, as well as other faculties nearby, all students' life of Porto revolved Piolho, since its opening in 1909… That's why it practically named the neighbourhood, as when you say "Meet you at Piolho", you mean all the surrounding area of this emblematic cafe.
Those written stones on the walls are the proof that Piolho carries history and stories with it, and surely has all the reasons to keep leaving his unique mark on Porto's inhabitants.
How to get there: São Bento train station is a 10 minutes walking distance.
Café Universidade
Praça Parada Leitão, 37 | Porto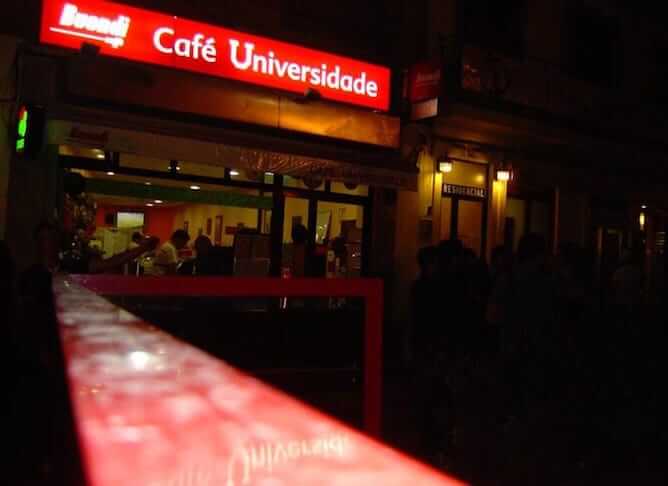 This cafe and "Piolho" are the jewels of this neighbourhood. Established in 1933, it was a meeting point for students, especially those ones that wanted to escape from the teacher's company at "Piolho". This is also an emblematic place, where political conversations were secretly taken by free thinkers during the difficult times of the long Portuguese dictatorship.
They claim to be the inventors of the real "chiripiti", a drinking shot that combines "bagaço" (Portuguese spirit), honey and the house's secret. Nowadays you can find this strong and sweet drink in a lot of places, but I guarantee that the one from "Café Universidade" is really something else.
How to get there: São Bento train station is a 10 minutes walking distance.
ÀGÀF – À Grande e à Francesa
Praça Parada Leitão, 65 | Porto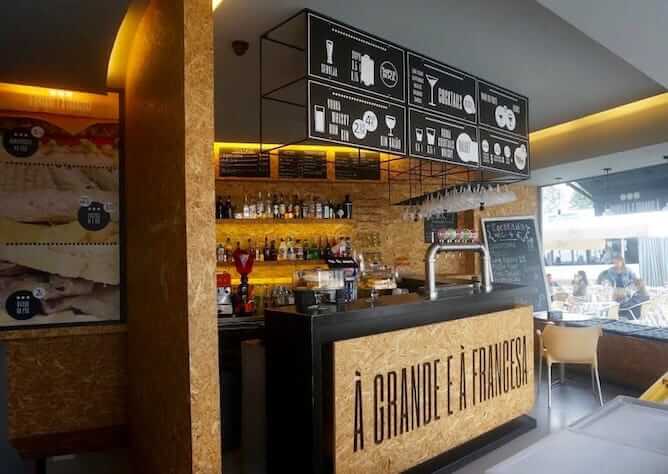 This relatively new place brought a new vibe to this neighbourhood. The interior is small but pleasant, with a relaxed environment, but it is on the outside that most customers enjoy its tasty toasts (the chicken and rucola one is a must) and spiritual cocktails (such as the Long Island Ice tea, the Mellon Sour or Daiquiris).
Definitely it was a good bet to occupy this spot, giving the visitors of Leões a different option to warm up their nights.
How to get there: São Bento train station is a 10 minutes walking distance.
Save this article for later: