This is the time of the year when students coming from all around Portugal, as well as Erasmus students from all over the world, come to start a new journey at the University of Porto. One of the things they ask me the most is where can they get cheap drinks – you know, the kind of bars where you go to get a first drink while your waiting for your friends.
And because a lot of you might want to experience the nightlife of Porto while getting to know a lot of new people, I included here the links to two really cool pub crawls in Porto: Porto Nightlife: 4-Hour Tour with Drinks and Club Entry and Porto: Night Life Tour. Both pub crawls are great for you to meet new people, believe me 😉
Adega Leonor
Campo Mártires da Pátria, 60 | Mon – Sat 9pm – 2am. Closes on Sunday.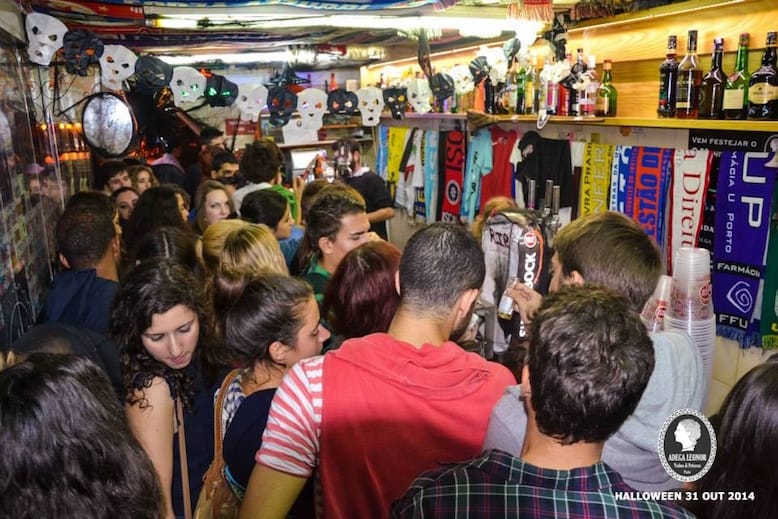 Adega Leonor is an oldie from this neighbourhood. Adega relates to the ground floor or the basement of a house, where, due to low light and temperature, it is considered a fine place to store wine. Traditionally, adegas were small taverns where you could have an economic meal, together with friends and neighbours.
With the renovation of Leões, Adega Leonor got better conditions to welcome its customers, which never stopped increasing since then. With its beautiful location in front of the bandstand, its affordable drinks and snacks, its tickets sale for students' parties, it is evident why it became a meeting point for students.
Piolho
Praça Parada Leitão, 45 | Mon – Sat 7am – 4am (yes, almost 24/7!)
Piolho is probably the oldest meeting point cafe for students in Porto, and I already told you about it on the post about the best cafes to watch football in Porto 🙂 Its official name is Âncora d'Ouro but everyone calls it by Piolho, which interestingly means… lice! In my opinion, Piolho is like a good "parasite" of the students' lives, as it's their major meeting point, where lots of hours are spent studying (with people scratching their heads for sure!).
With the administrative building of the University of Porto just across the street, as well as other faculties nearby, all students' life of Porto revolved Piolho, since its opening in 1909… That's why it practically named the neighbourhood, as when you say "Meet you at Piolho", you mean all the surrounding area of this emblematic cafe.
Those written stones on the walls are the proof that Piolho carries history and stories with it, and surely has all the reasons to keep leaving his unique mark on Porto's inhabitants.
Café Universidade
Praça Parada Leitão, 37 | Mon – Thu 8am – 11pm Fri – Sat 8am – 2am. Closes on Sunday.
This cafe and "Piolho" are the jewels of this neighbourhood. Established in 1933, it was a meeting point for students, especially those ones that wanted to escape from the teacher's company at "Piolho". This is also an emblematic place, where political conversations were secretly taken by free thinkers during the difficult times of the long Portuguese dictatorship.
They claim to be the inventors of the real "chiripiti", a drinking shot that combines "bagaço" (Portuguese spirit), honey and the house's secret. Nowadays you can find this strong and sweet drink in a lot of places, but I guarantee that the one from "Café Universidade" is really something else.
ÀGÀF – À Grande e à Francesa
Praça Parada Leitão, 65 | Mon – Sat 11am – 2am. Closes on Sunday.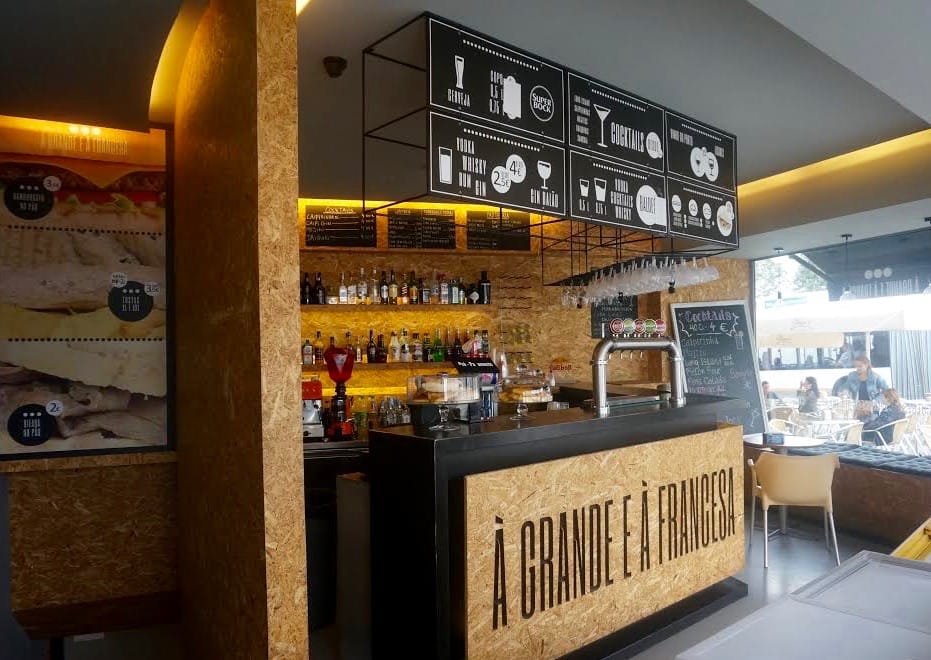 This relatively new place brought a new vibe to this neighbourhood. The interior is small but pleasant, with a relaxed environment, but it is on the outside that most customers enjoy its tasty toasts (the chicken and rucola one is a must) and spiritual cocktails (such as the Long Island Ice tea, the Mellon Sour or Daiquiris).
Definitely it was a good bet to occupy this spot, giving the visitors of Leões a different option to warm up their nights.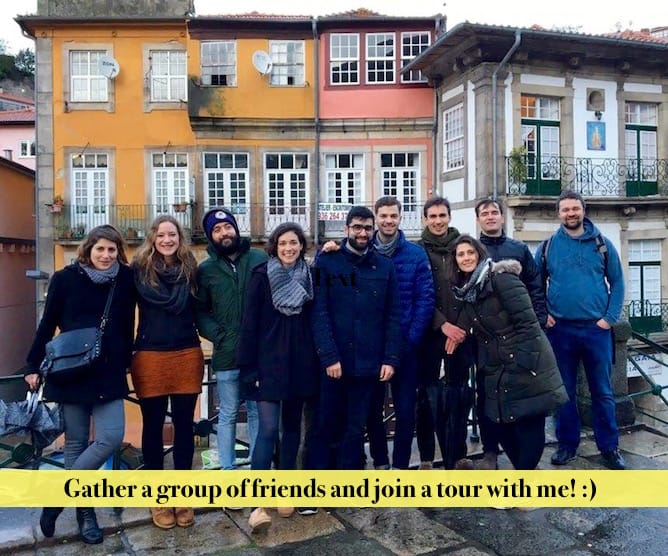 If you would like to make it extra fun during your party weekend in Porto, why don't you join a tour with me? I'll give you a glimpse of Downtwon Porto, tell you a lot of stories that not even the locals know about, and give many suggestions for restaurants and bars. I am sure we'll have a great time together! 🙂
Check here for more information on my tours in Porto, or simply send an email to sara@portoalities.com It will be my pleasure to welcome you in Porto! 🙂