When I was a teenager my parents took me and my sister to Madrid. What could have been a lovely family trip ended up in this horrible memories of my father dragging us to three / four museums per day under 40º C. Ever. Single. Day. One day the women united and decided it was time to do some proper shopping. Revenge felt good! 😛
I am telling you this story to give you a little advice: if you're travelling to Porto with teenagers, just give them a choice. You might have a very clear idea of what monuments to see and restaurants to go, but let them choose between riding a bike by the beach or going to a city park, visit a museum or doing some street shopping in Rua de Santa Catarina.

This way, they'll enjoy much more, and they will let you enjoy much more as well 😉 So, this is my list of what to do in Porto with teenagers. And if it is not enough, check also my Porto bucket list.
And the best things to do in Porto with teenagers are…
Drive the hills of Porto on a Buggy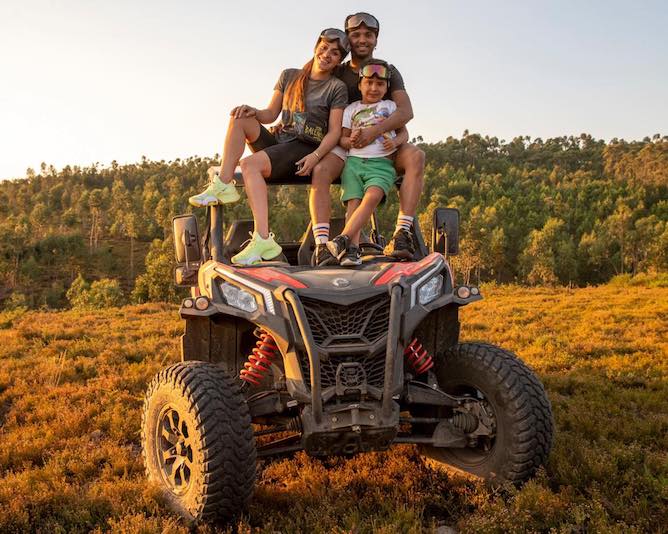 Recently I rode a Buggy at Serras do Porto Natural Park and I had SO MUCH FUN 😀 I was a bit worried about safety but 1) the guides are very professional but 2) the equipment is new and in good conditions.
Once I got it out of my head I got into our buggy and enjoyed the ride – we crossed some rivers and some bumpy courses with holes, always enjoying the most beautiful panoramas of the region.
And, if your teens are anything like I was in their age and get tired of museums and walking in the city, riding a buggy is a fun, adventurous and safe activity to do in a pos pandemic world 🙂 If you want to give it a go, just get your online ticket to the Buggy Ride in Porto's hills!
Visit FCP Porto Stadium & Museum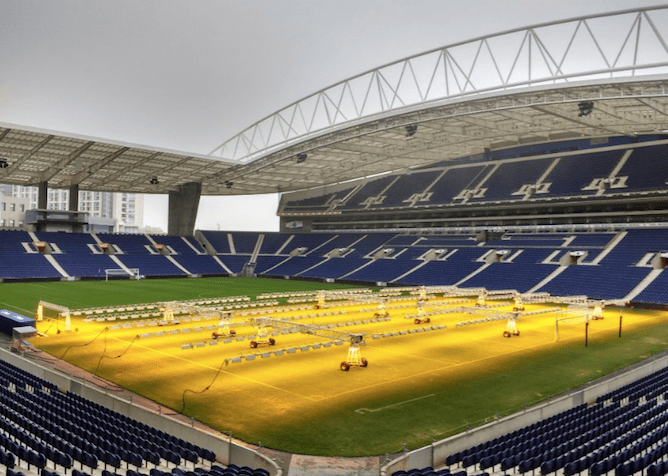 I don't know what your teenagers are like, but if they are like I was at their age, the more interactive the museum is, the better. For this reason – and because it is a cultural and sports reference in the city – I recommend visiting FC Porto Stadium & Museum as it is one of the best activities to do in Porto with teenagers.
On this guided tour you will go through 27 interactive areas, see the trophy room and the changing rooms, in addition to the stadium itself. It is an unforgettable experience for those who like football in general and FC Porto in particular 🙂
I recommend that you buy the online ticket for the FC Porto Stadium & Museum because there are always lots, lots of people waiting.
How to get there: the subway Estádio do Dragão is just across the street.
Climb the Arrábida bridge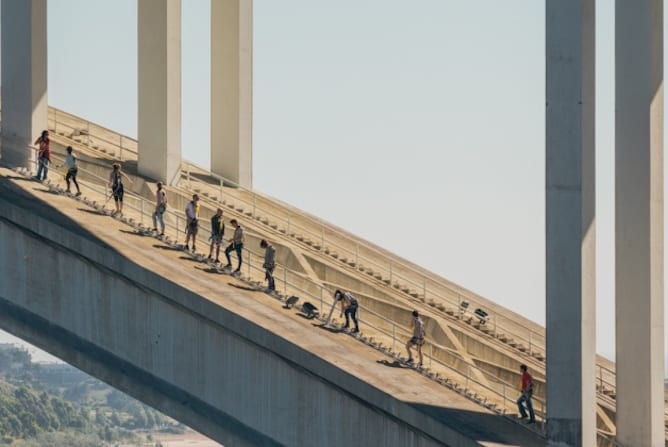 A really nice activity to do in Porto with teenagers is to climb the Arrábida bridge from within. Don't be dismay by the 262 stairs that you'll have to climb as they are very short, as hence don't require an excellent physical shape or a lot of effort. In fact, you'll arrive very shortly at the top, where you'll be rewarded with a beautiful view over the Douro river, the Crystal Palace gardens and some Port wine lodges.
Currently the ticket to climb the Arrábida bridge costs 17,50€ (it is a bit expensive for what it is, to be honest).
It's not mandatory to make a reservation, but if you'd like to do so, just contact the company at +351 929 207 117 or send an email to info@portobridgeclimb.com.
How to get there: simply take the tram 1, it's a beautiful ride 🙂
Go for a bike ride in Gaia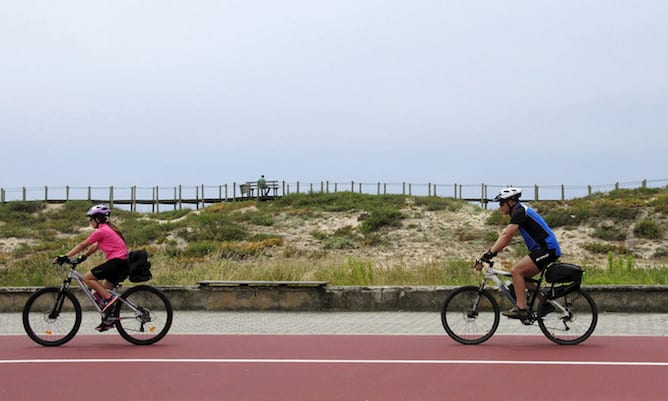 If you have run out of ideas on what to do in Porto with teenagers or if you simply want to escape the crowds of the city, why don't you just rent a bike and go ride by the ocean side?
There are several amazing bike lanes in Porto, but the best (and more easily accessible) ones are in Gaia, right after Afurada, the magic fishermen village. My suggestion is to have a grilled fish at one of the unpretentious restaurants in Afurada and then start the ride along the coast.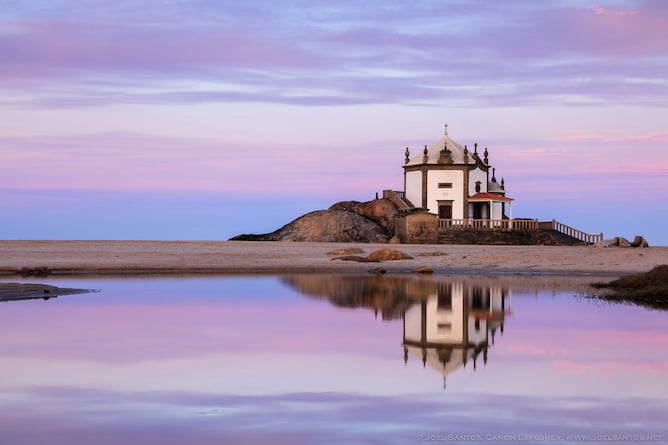 Don't stop until you see Capela do Senhor da Pedra, the stunning chapel built on the beach, which is approximately 10 km away from Afurada. At this point, if you or your family is too tired to keep riding, simply take the train back to Porto from the station Miramar or Francelos, that are very close by.
How to get there: the subway station Aliados is a 15 minutes walking distance from the bike rental place.
Take a helicopter flight over the Douro river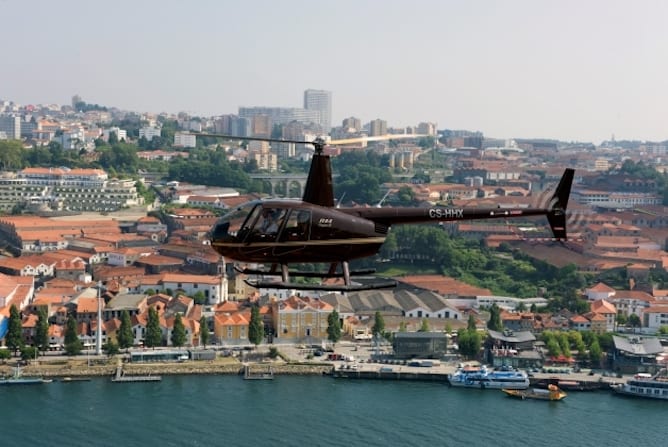 Let's start this list of things to do in Porto with teenagers in style, shall we?
A rather unique way to discover Porto is to take an helicopter ride, which allows you to get a quick glimpse over the 6 bridges, the Douro river, the city centre and even the ocean. There are three helitours' itineraries in Porto:
Historical area tour | 10 min (approx) | Price flight: 175€
6 Bridges tour | 15 min (approx) | Price flight: 250€
Porto city tour | | 20 min (approx) | Price flight: 330€
Check this website to book an helicopter tours in Porto.

How to get there: take the tram #1 or the bus 500.
Have a surf lesson in Matosinhos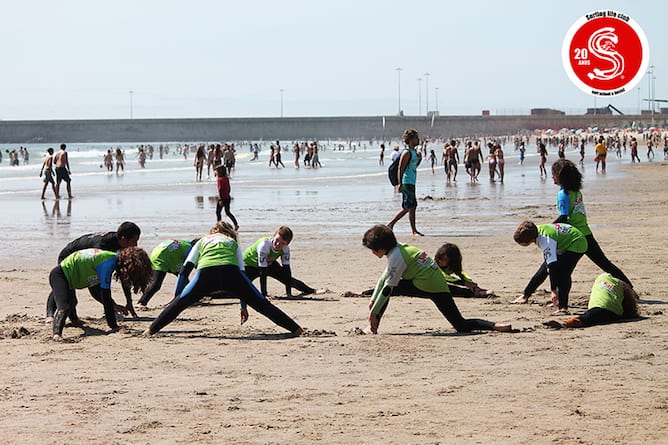 The LAST thing I would ever do on a trip was to voluntarily enter Atlantic cold waters 😛 Nonetheless, there is a beach in particular where you can easily – and safely – take a surf lesson for a reasonable price, which is definitely one of the best things to do in Porto with teenagers.
At Praia de Matosinhos there are several surf schools, but Surf On the Road has the highest ratings and packages specially designed for tourists, that include half day or full day surf tours which include pick up and drop off wherever you want them to.
How to get there: the subway station Matosinhos Sul is a 5 minutes walking distance from the beach.
Try to Escape the Room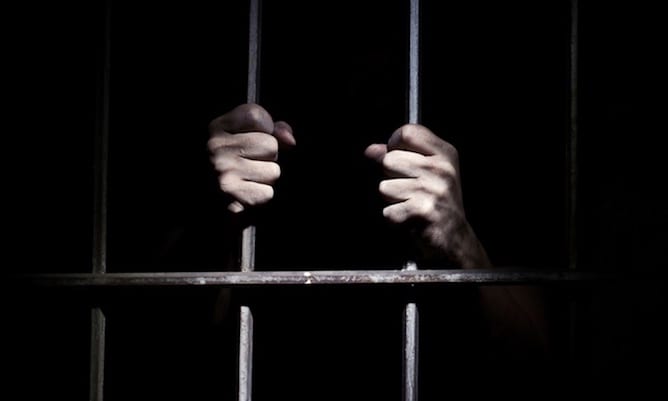 Another fun thing to do in Porto with your teenagers is to give it a go at Porto Exit Games, where you are the main characters of a thriller game and the main goal is to get out in time.
There are several rooms at the Porto Exit Games, each one with a game with a specific difficulty level. Up to 5 players can get inside a room, which makes it very suitable for families. Nonetheless, extended versions of all the games are available for groups between 6 and 10 people.
The prices range between 49,90€ and 59,90€ (normal version, 2 to 5 players) and between 89,90€ and 99,90€ (extended version, 6 to 10 people), so the more people the better 🙂
You can book the ticket to the Porto Exit Games or simply show up and wait for the next available slot.
How to get there: the subway station Aliados is a 5 minutes walking distance.
Go to a swimming pool / park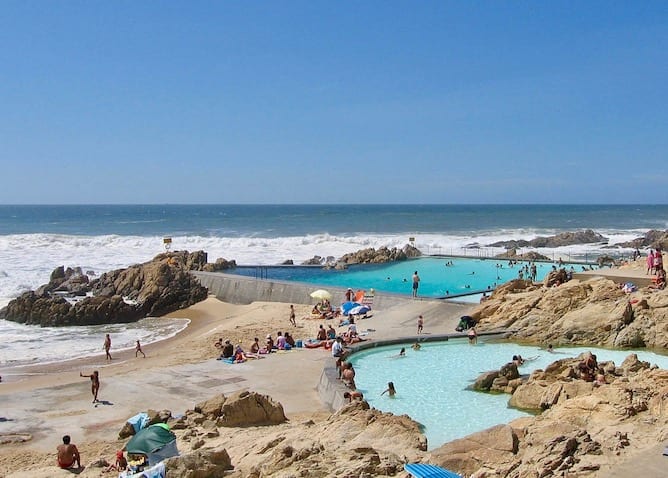 In the last couple of years Porto has been enjoying (or just enduring, im my case…) very high temperatures during Summer (June to August) and even during Fall (September to November).
If you're travelling to Porto with teenagers it might be wise to include a day off at either one of the best beaches in the city. All the beaches that are mentioned of the article have a life guard and a flag to tell you if you can or cannot swim on a particular date. There is this urban myth that the best beaches are in Gaia, just across the Douro river, but to be fairly honest I find them all pretty much the same.
Please keep in mind that we're facing the Atlantic ocean, so the 1) the water is f****ng cold and 2) there are strong currents that might endanger a less prepared swimmer. Depending on how old are your kids, you might want to take them to some of the nice swimming pools in Porto, like Piscina das Marés (the one on the picture above) or Quinta da Conceição.
How to get there: it depends on the beach that you chose.
Have a picnic at the city park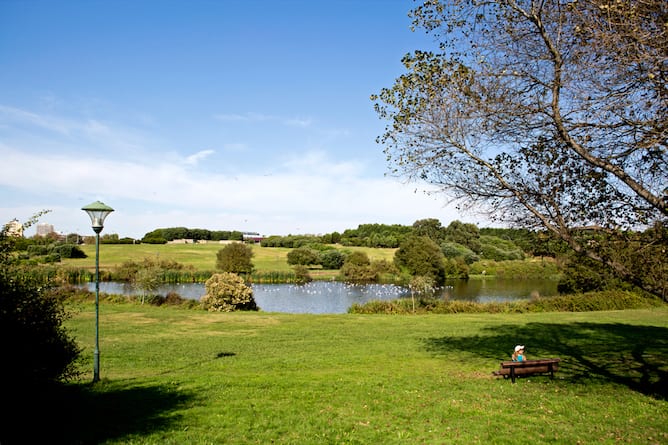 If you're family is like me and simply hates the idea of spending the day at the beach (seriously people, there's so much to do in life rather than getting tanned!), why don't you organise a picnic at one of the most beautiful gardens in Porto?
There are many parks and gardens at the city but I reckon that the most versatile one is the city park. There you can make a picnic, do some jogging, walk the dogs, ride a bike, feed the ducks on the lake… you can also take advantage of the proximity of the city park to the Atlantic ocean and spend some hours in the park and then go to watch the sunset by the beach. It's a lovely afternoon plan if you're staying in Porto with teenagers.
How to get there: you can take the subway to Casa da Música and from there take any bus that goes down Avenida da Boavista.
Have a drink with them (seriously!)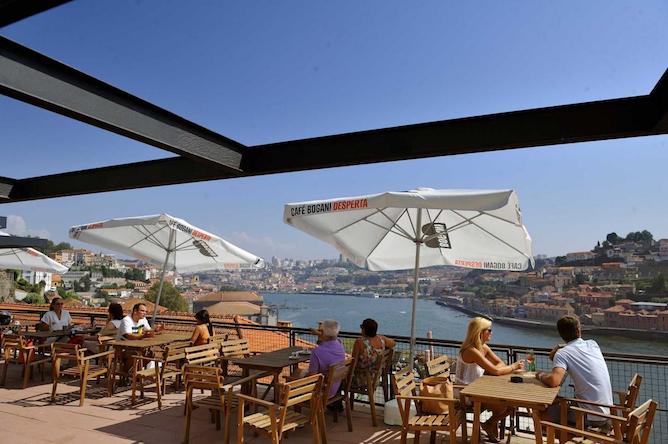 I am not encouraging juvenile drunkenness, relax! But given the fabulous weather that you'll most likely enjoy during your stay in Porto, why don't you take some time to simply enjoy a light meal or a drink or two at one of the amazing rooftops and urban esplanades in the city?
There are two in particular that I find very suitable if you're travelling in Porto with teenagers, which are Miradouro Ignez (the one on the photo, with a great terrace overlooking the Douro river) and BASE, the cosmopolitan open air terrace very close to Lello bookshop and to the Clérigos tower.
How to get there: it depends on the place you chose.
Save this article for later: