We conduct family tours in Porto! 🙂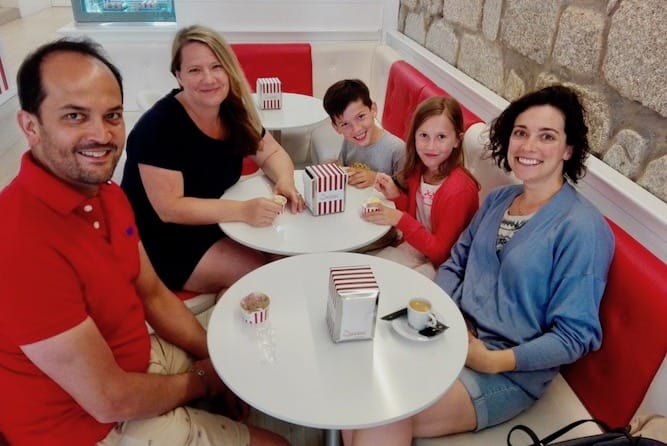 Please check my tours' page or send an email to sara@portoalities.com.
Good weather finally arrived and with it came the trips to the best beaches of Porto, listed in this article.For those who prefer a swim in one of the pools in Porto, at the end of this article, you will find information about 5 swimming pools that are not to be missed. Have fun! 🙂
Before reading this article: have you already decided where to stay in Porto? If not, read my article about the Best neighborhoods to stay in Porto! There I give you plenty of recommendations of great hotels and apartments.
These are the best beaches in Porto:
Porto: Beach of Homem do Leme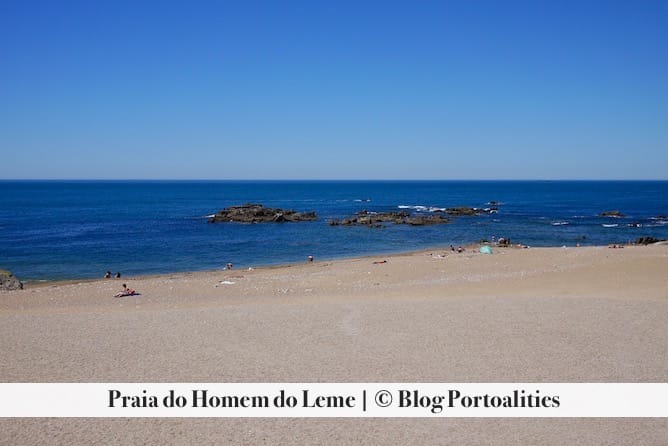 The beach of Homem do Leme is not only one of the best beaches in Porto, is probably one of the most famous because of this popular song.It has good access to the bath area, even for people in a wheelchair, as well as adapted sanitary facilities and an accessible first aid station.Also, I find this beach very good for families with children in Porto, as it has a small playground in a nearby garden. It is wonderful!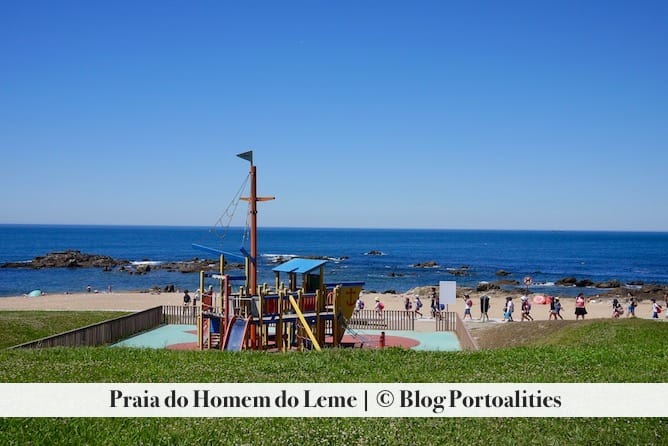 How to get there: Bus 1M, 200, 202, 203 and 500.
Restaurants and bars: this beach has a not so good beach bar called Bar Homem do Leme, but on the beach next, there is the CaipiCompany with its famous caipirinhas 🙂
Porto: The 5 beaches at Foz neighborhood (Luz, Ingleses, Ourigo, Carneiro and Pastoras)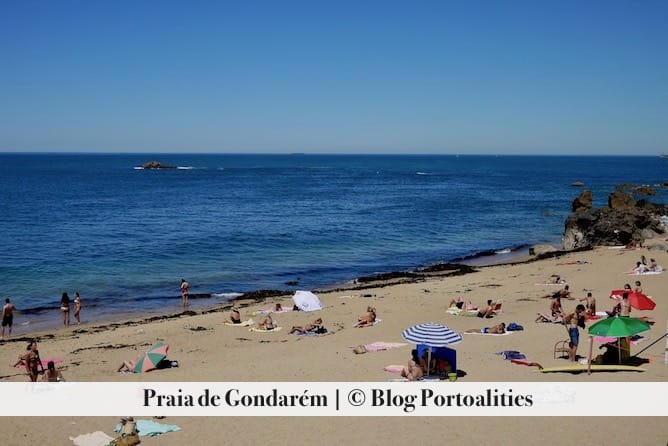 A lot of people say that the best beaches in Porto are the ones at Foz neighbourhood, not only due to their proximity to the city centre but also because they are easily accessible via the picturesque tram of Porto. Located nearby is a boutique hotel called Hotel Boa Vista.
These beaches are ideal for families with kids in Porto as they are close not only to a public garden called Passeio Alegre, where there is mini golf.
How to get there: Tram line #1 (leave at the last stop) and buses 1M, 200, 203, 204 e 500.
Restaurants & Bars: These beaches are close to several restaurants in Foz. There is the Museu dos Presuntos, (close to Praia do Ourigo and Praia do Carneiro), Varanda do Sol, a fantastic pizzeria near Ourigo Beach and the famous pastry shop Tavi, behind Praia dos Ingleses. In addition to this, in front of Praia dos Ingleses there is my favourite bar: the Bonaparte 🙂
Porto: Beach of Gondarém and Molhe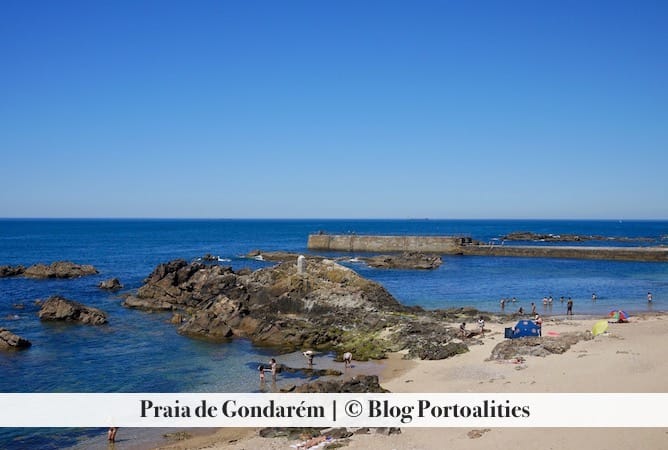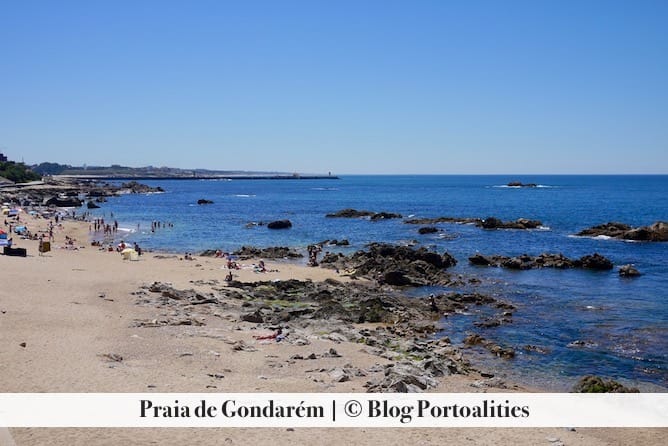 The most famous photos of Foz are taken precisely between Praia de Gondarém and Praia do Molhe. There are weekly craft markets taken place there on Saturdays, where you can find many things to shop! 🙂
These beaches are close to several restaurants and bars, making it some of the best beaches in Porto for those looking to extend an afternoon on the beach into a dinner with friends or family.
How to get there: Buses 500, 200 and 202, as well as tram line #1.
Restaurants & Bars: On the backstreets of these two beaches there are several trendy and very expensive restaurants such as Terra, Cafeína and Casa Vasco). For quick and affordable meals, I suggest Creperie La Bombarde (excellent crepes, even though the service is super slow) and the coffee shop The Bird. There is also the pastry shop Doce Mar, for some delicious croissants 🙂
Gaia: Beach of Canido Sul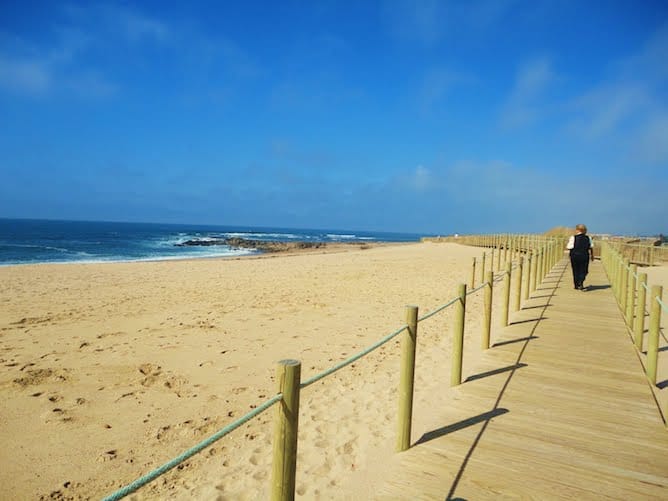 Vila Nova de Gaia (we simply call it Gaia) is the city just south of Douro river. It is famous for the Port wine cellars and for having the best beaches in the region.
The wonderful beach of Canido Sul is one of the best beaches in Porto because it has a wall that "creates" an area without waves and that cuts the North wind, making it ideal for those who like to spend hours sunbathing.
On the other hand, you're very close to Principe de Salgueiros, where you can enjoy some croissants coming straight from the oven! 🙂
How to get there: Bus 906. SInce last year, the City Hall of Gaia as been providing free transport to its beaches in minivans departing from Cais de Gaia.
Restaurants & Bars: If you have a sweet tooth, check the café Príncipe do Salgueiros.
Matosinhos: International Beach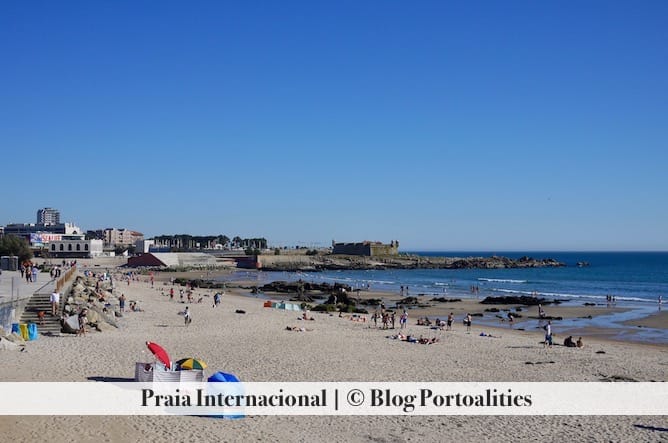 The International beach is, for many reasons, one of the best beaches in Porto. It has an immense sidewalk perfect to run / ride a bike / walk the dog / go on a date. In addition to this, it has many nice bars and it is easily accessible by subway.
This beach is protected by the walls of the Port of Leixões, so it has smooth waves. Thus, it is ideal for those who are just starting with their surfing classes, as well as for families with kids in Porto.
How to get there: Subway station Matosinhos Sul (blue line).
Restaurants & Bars: At this beach, you can find Cremosi, a very popular ice cream shop in Porto, as well as Leitaria da Quinta do Paço, with its tempting éclairs. There are also several snack bars at Edifício Transparente, a giant glass building right next to the sand.
Matosinhos: Beach of Leça da Palmeira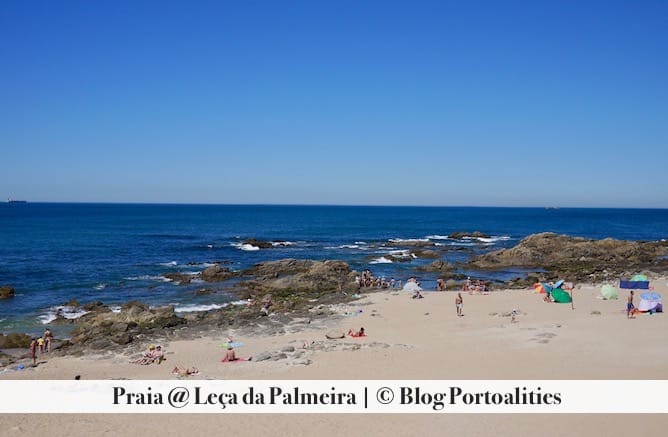 The beach of Leça da Palmeira is not only one of the best beaches in Porto, but also that of my childhood 🙂 When I was a little girl, I spent endless afternoons picking up shells in the form of little kisses, and, during Winter inter, writing on the sand.
This beach is close to good restaurants and bars, as well as a supermarket. It's really a nice beach!
How to get there: Bus 507.
Restaurants & Bars: there is an excellent sushi restaurant called Sushiaria. It also has the wonderful Esquina do Avesso (perfect for a romantic date), the Mauritânia Grill and the Mamma Bella Pizzeria. There are also lots of bars – Fuzelhas Bar, Beijobar, Óscar Bar, all of the low quality and high prices as usual.
If you're enjoying this post, don't forget to pin it for later: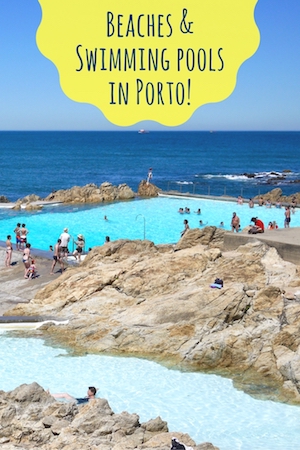 Now that you know the best beaches and pools in Porto, why not find some accommodation on the seaside and avoid losing an ounce of that precious sunlight? Get to know the best beach hotels in Porto.
And since you are on the beach, why not take the opportunity to get some exercise under your belt and see the sights on two wheels? Rent a bike and enjoy!
Specially for families: A list of swimming pools in Porto!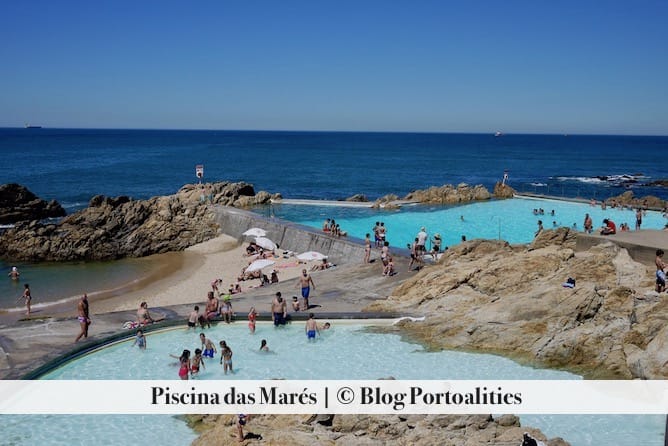 Extra: Go on a family tour in Porto!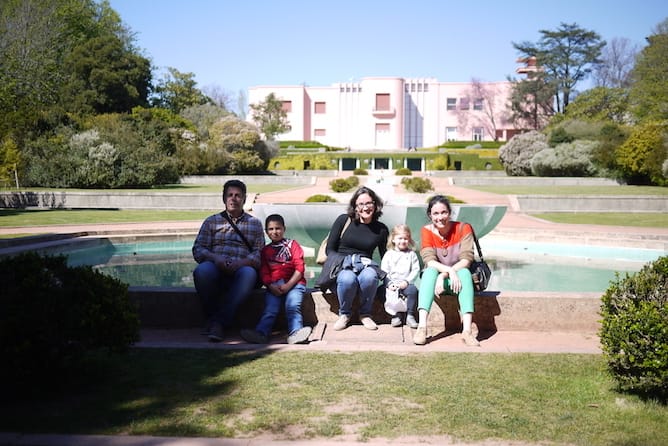 Why not surprise your family with a private tour in Porto?I am quite experienced in having kids on my tours, making sure that both adults and kids are kept happy and entertained.To know more about my private tours in Porto, check here or simply send an email to sara@portoalities.com. It will be a pleasure to welcome you in Porto!