Why do I even need this Porto bucket list?
In a city with so much to see as Porto, wandering our streets may not be enough, as you can end up missing some of the best things we have. That's why this Porto bucket list is here, to tell you all about those things. The 19th century pastry shops, the light shows at the beautiful churches, the hidden tiles… anything and everything that you could miss on your own!
Without further ado, here's what you should add to your Porto bucket list!
Watch a Multimedia show at the Clérigos Church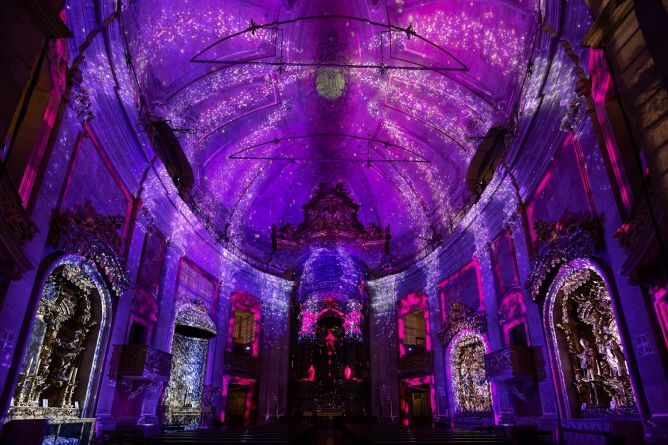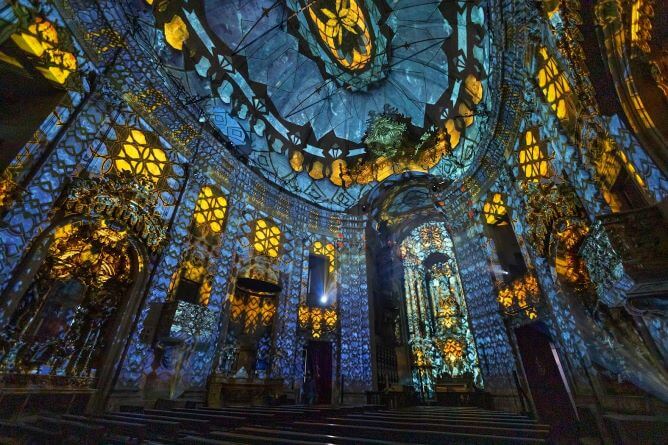 There isn't one Porto bucket list without the Clérigos tour, which is a shame because I believe the Clérigos church is much better.
It is already the second most beautiful in Porto (if you want to see the best one you should join our private half day tour in Porto), and it only gets better when you mix its inside with a breath-taking lights and music show inspired by Portugal's most famous poet. This is actually worthy of a spot on a Porto bucket list!
Small tip: Get to the church a few minutes earlier than scheduled, so you can grab a seat at the back of the church, where you'll have the best view.
How to get there: the Clérigos Church is just a 7 minutes' walk up from the São Bento train station, but with all the construction work going you'll have to take a small detour through Cardosas square.
Watch a Harry Potter choir sing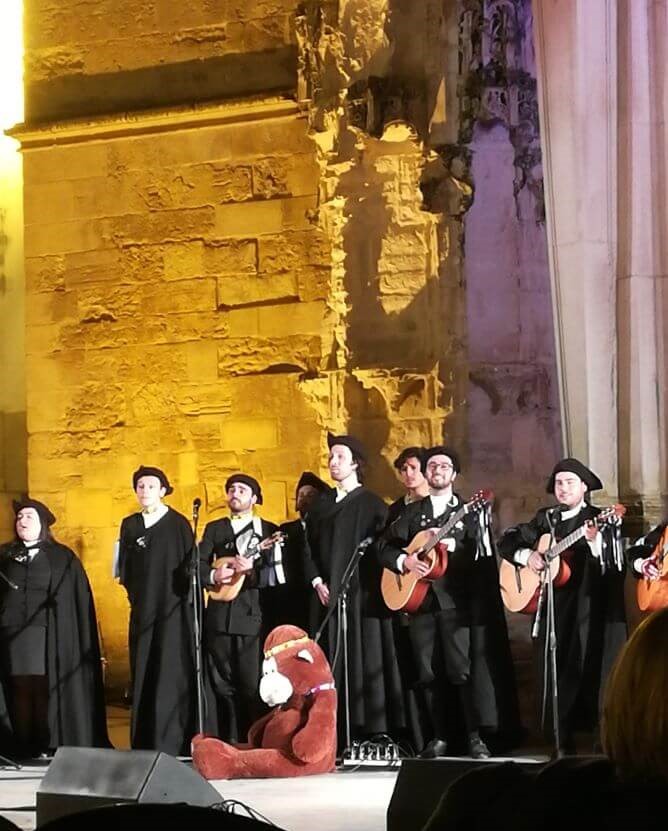 Another thing you'll find in every Porto bucket list is the Lello Bookshop, where JK Rowling found some inspiration for the Harry Potter series. That's a lie, though (as Rowling herself confirmed it), but there's still a way for you to get a taste of Harry Potter: our own Harry Potter choirs!
You'll find these choirs made up of our university students (or "tunas", as we call them) in our busiest streets (like Rua de Santa Catarina), or down by the Douro river in the Ribeira area. They're pretty easy to spot. They look exactly like Hogwarts students, with a suit and tie and even a big cloak.
I can't get enough of their songs about love, partying and love of partying, and all their jumping around and dancing, so I've never actually scratched them off my own Porto bucket list.
How to get there: The Rua de Santa Catarina is right outside the Bolhão subway station. The Ribeira area is a 9 minutes walk down from the São Bento train station.
Watch the sunset from the Douro river on a romantic sailboat cruise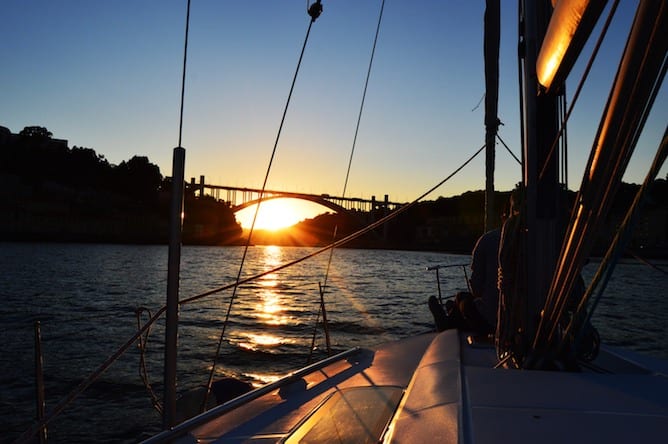 Walking on either side of the Douro river you'll see a lot of stalls selling tickets for the 6 Bridges Cruise. We've explored if the cruise is worth it and we have even told you the story behind the 6 bridges of Porto. But I think there's something else you should include on your Porto bucket list, though.
The Douro is a beautiful river. The sunset around here is spectacular. A sailboat cruise is never a bad time. What if you combine the three? You get this amazing sailboat cruise on the Douro River.
Here's why this cruise deserves a spot on your Porto bucket list: you get the chance to have a much more private experience, you'll see the Douro estuary (which is criminally overlooked by the 6 bridges cruise) and you even get a taste of Douro wine! I have done it already THREE times and it never failed to impress me :')
How to get there: The exact meeting spot will vary depending on which cruise you choose, but they're all in the Douro Marina in Afurada, on the southern bank of the Douro River.
Visit the house where the Portuguese Empire was born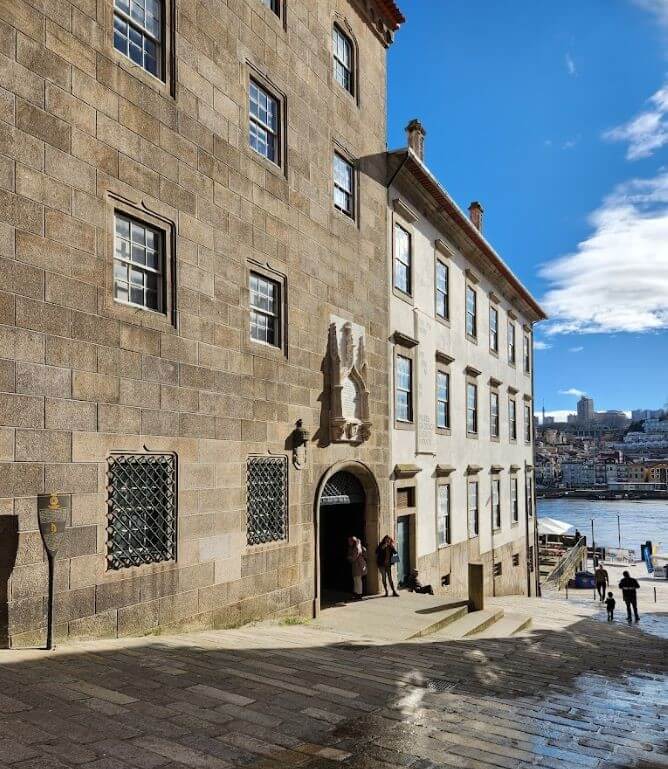 Just up the street from the Douro river in the Ribeira area, you'll find the house where Portugal's overseas empire was born, in the shape of Prince Henry the Navigator. This is why we call it the Prince's House, or "Casa do Infante". There, you'll learn all about the Navigator and Portugal's colonial exploits.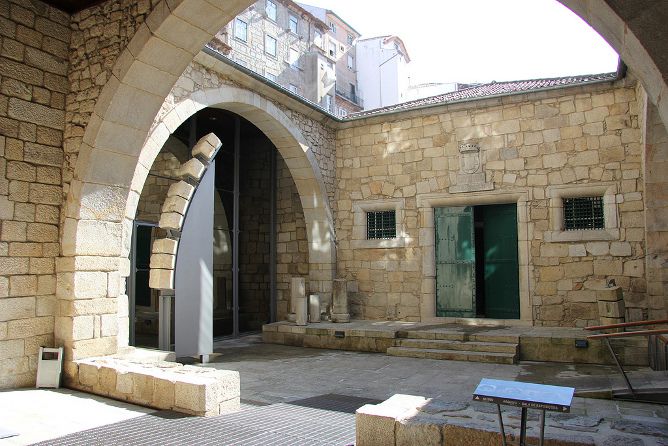 Just this would make it worthy of being on a Porto bucket list, but there's so much more. You can see old Roman mosaics, obscure medieval coins and even a very detailed (and fully narrated) model of how Porto looked like in the Middle Ages. This is truly a history buff's (aka my) dream!
How to get there: it's a 7 minutes' walk down from the São Bento train station.
Learn how to make the famous Portuguese custard tart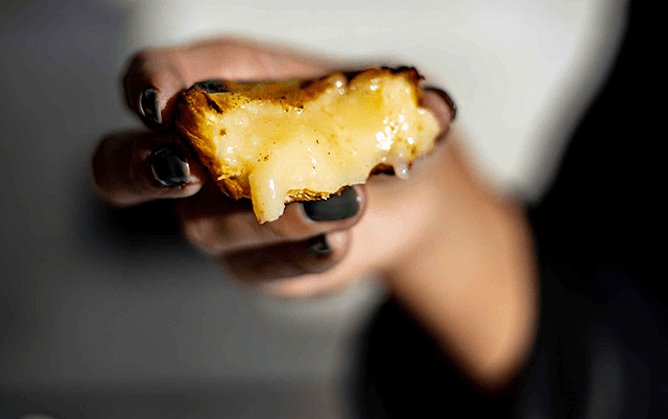 It's a well-known fact that the Portuguese custard tart, or the "pastel de nata" (as we call it around here) is so good that you'll find them pretty much everywhere, so much so that we needed to tell you where to find the REAL pastel de nata in Porto.
If you're a foodie and want to take your love for pastel de nata to the next level by learning how to make them at home (I mean, who wouldn't want to have their own warm homemade pastry on a Sunday morning?), you should include this Pastel de Nata Cooking Class on your Porto bucket list.
The host is this very sweet lady called Joana who will give you a top-notch class on Portuguese culinary history while letting you use her own grandma's pastel de nata recipe! True story :')
How to get there: you can take the 800 or 801 bus and exit at the Dr. Américo Costa stop, just 2 minutes away from the meeting point. I recommend you catch an Uber, though, since it makes for a much quicker and more comfortable trip.
Explore the nature and art at the Serralves Foundation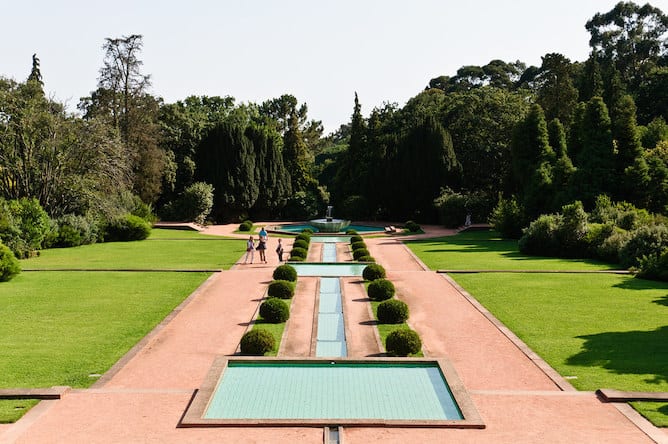 Here's why the Serralves Foundation should be on your Porto bucket list: I can guarantee you there's at least one thing you're going to like about it.
For the nature lovers and those who want to relax a bit with their families, Serralves has its beautiful (and gigantic) gardens. If you're looking for art deco, you have the Serralves House. If Contemporary art is more your thing, you have the Museum of Contemporary Art at your disposal, with works from the likes of Joan Miró. It's simply a perfect spot in the city, and my favourite place in Porto.
You can buy the 20€ online ticket to Serralves foundation that covers everything I mentioned to skip the lines.
How to get there: The 201, 203 and 207 buses stop right next to the Serralves Foundation.
See rare artisans at work in a Port Wine lodge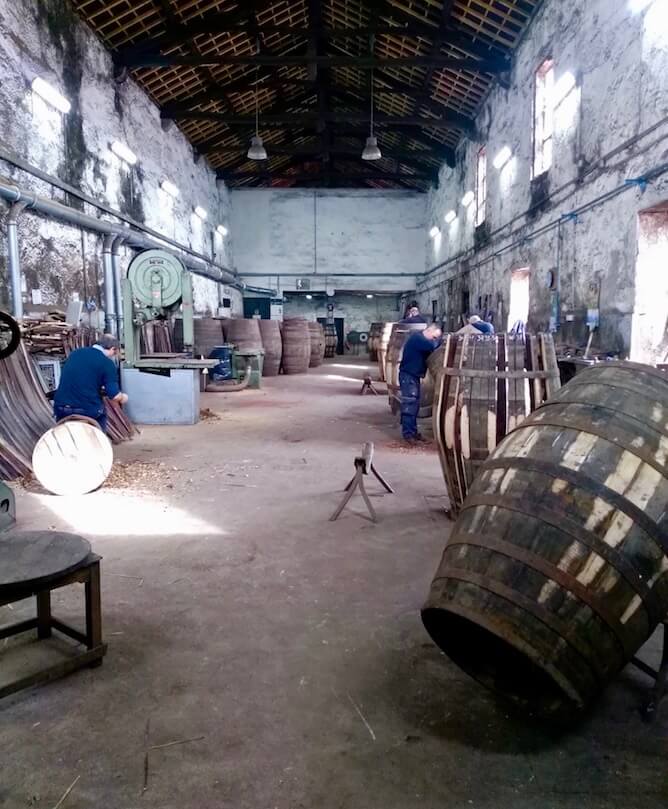 Coming to Porto and not including a wine tasting at one of the best Port Wine lodge on your Porto bucket list should be considered a criminal offence. That's why we include the very best lodge on our full day private tours (you won't find its name on our blog, though: it's saved for our tours' clients! ;).
Cockburn's is also a special Port wine lodge, though, especially because it includes something pretty unique.
Cockburn's tour includes the usual history lesson and the great tasting you would expect, but alongside them you get the one of a kind (and I do mean one of a kind!) chance to see the coopers, working to fix the Port wine barrels with mallets in hand.
How to get there: If you want to use public transports, you can catch either the 901 or 906 bus and exit at the Rosa Mota stop, which is just 4 minutes away from the lodge. I would recommend you get an Uber instead, though, since it's a quicker option.
Admire the masterworks of Portugal's own Michelangelo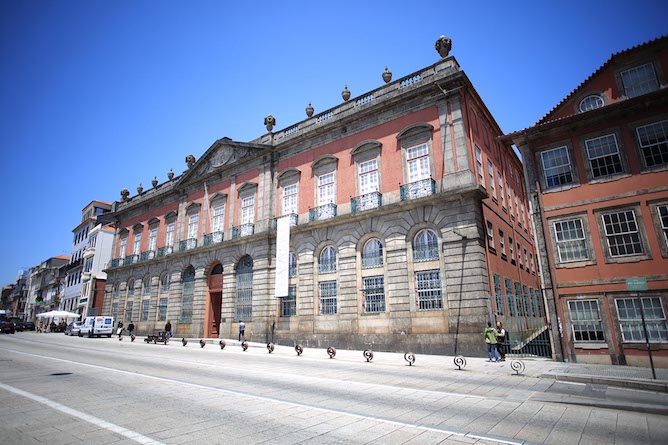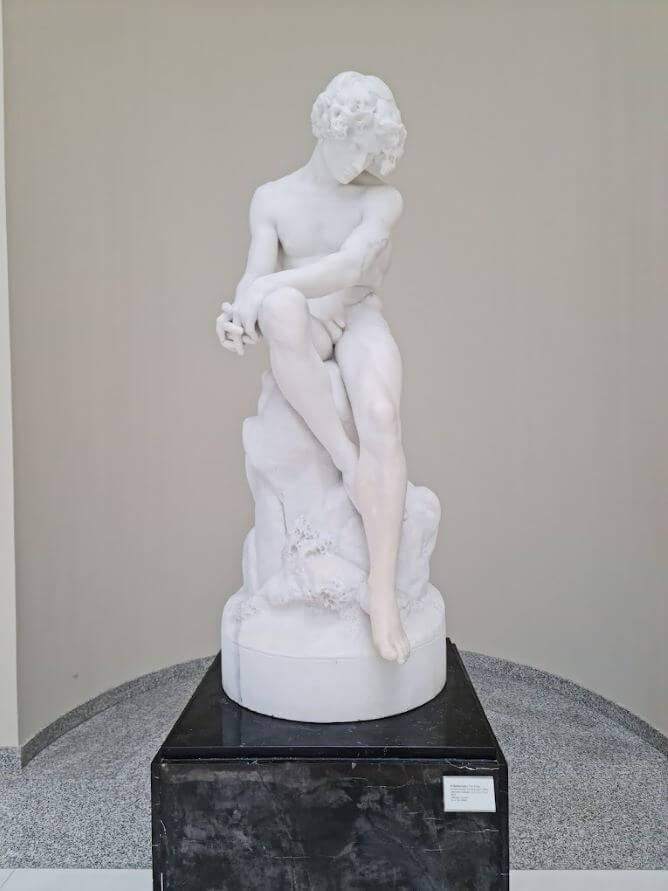 If you're a fan of art, the Soares dos Reis Museum should definitely be on your Porto bucket list. This is where you can marvel at "The Exiled" and so many other sculptures from Soares dos Reis, our Michelangelo. He was so important, and his works so good, that the museum was even named after him!
The museum is much more than just sculpture though.
You'll see everything from an Ancient Roman sarcophagus (thankfully it's empty) to paintings from other famous artists from Porto, like Aurélia de Sousa. On top of this, you even get to explore the only Royal Palace that Porto had, just by walking through the museum.
The history buff in me couldn't ask for anything else!
How to get there: The Museum just is one minute away from the Hospital de Santo António bus stop.
Witness the daring youth jump from the Luiz I bridge into the Douro river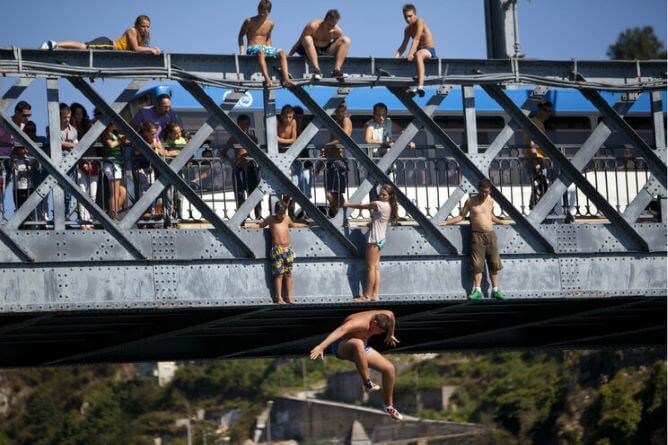 It's time to get to the other monument that's in every Porto bucket list, the Luiz I Bridge. Anyone can tell you that you should walk across the bridge (the view is amazing), but what they won't tell you is that you should focus on the kids on the lower deck.
Every now and then, during the warmer months, you'll be able to see these kids jump into the river. They might look crazy at first, but they're just doing what their parents and their grandparents also did. It is a tradition with decades (perhaps centuries) that keeps the authenticity of Porto alive.
How to get there: the best spots to see the divers are the banks of the Douro river on either side of the bridge's lower deck. They're a 12 minutes' walk down from the São Bento train station.
Discover Porto's lesser known tiles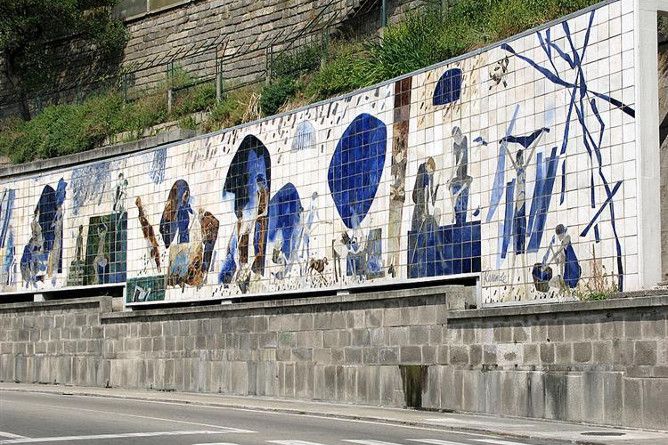 Porto is, without a doubt, well known for its tiles. Thousands of visitors go to the São Bento train station every day just to see its beautiful panels. The tiles at St. Catherine's Chapel are very pretty, but you'll be fighting for a spot to get a good photo of them. But where's the fun in seeing what everyone else sees?
Instead of these, you should also head down to the Ribeira area to see the "Ribeira Negra" panel by Júlio Resende, a famous Portuguese painter. The truly hidden tiles in Porto are saved for our private tours in the city though, so you better hurry to get your spot!
How to get there: "Ribeira Negra" panel is an 11 minutes' walk down from São Bento train station. You can also catch a bus that stops at the Elevador Guindais stop, since the panel is right next to it.
Have breakfast at a 19th century pastry shop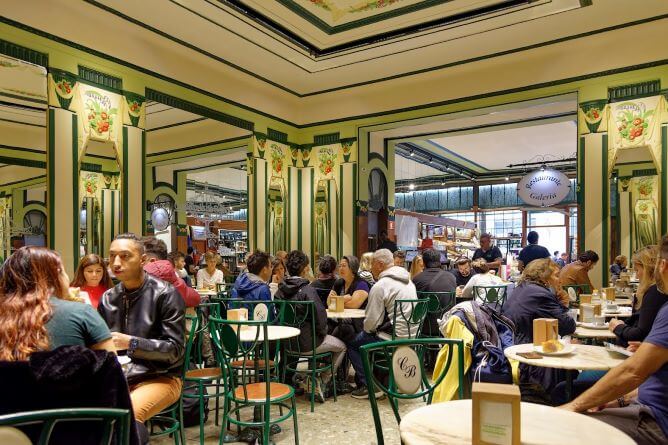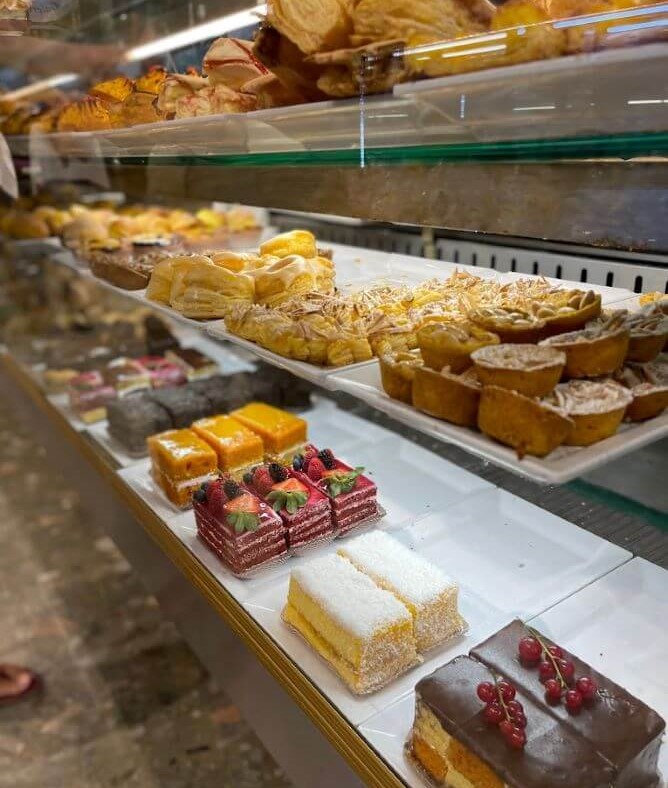 There's something else you should know about me (besides being a history buff): I'm a massive foodie. If you put the two together, you get Confeitaria do Bolhão, the Bolhão Pastry Shop, which opened in 1896.
The history behind this establishment is just a nice added bonus though, because the food is what's truly on the forefront. It'll be very hard to not find something to your taste, because here you have a wide range of breads, sweets (like "glórias", my mom's favourite – think of a flaky donut covered in custard and glazed sugar) and other pastries. This one should definitely be part of your Porto bucket list, if only because of the "glórias"!
How to get there: Confeitaria do Bolhão is just down the street from the Bolhão subway station.
Go to a concert at the literal Home of Music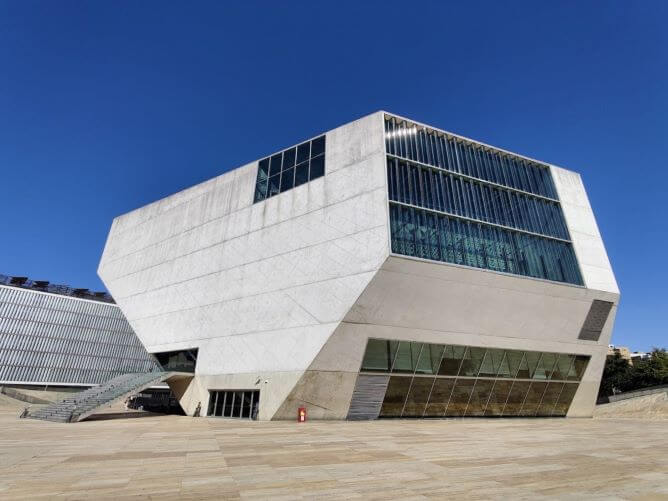 More than 20 years after its opening, some people still think that our Home of Music, the "Casa da Música" in Portuguese, is nothing but a massive eyesore. Personally, I couldn't disagree more. I fell in love with its design, because of its contrast with the surrounding area, but this might just be because I walked past it daily on my way to classes, when I was in college.
What I'm sure of is that this is the perfect place to get a bit of different experience outside the city center by watching a live concert there.
If you're more interested in the history of the building, you can also opt to do the guided tour there or you can check out these fun facts about Casa da Música.
How to get there: Casa da Música is just a 5 minutes' walk away from the Casa da Música subway station.
Shop at Porto's quaint little markets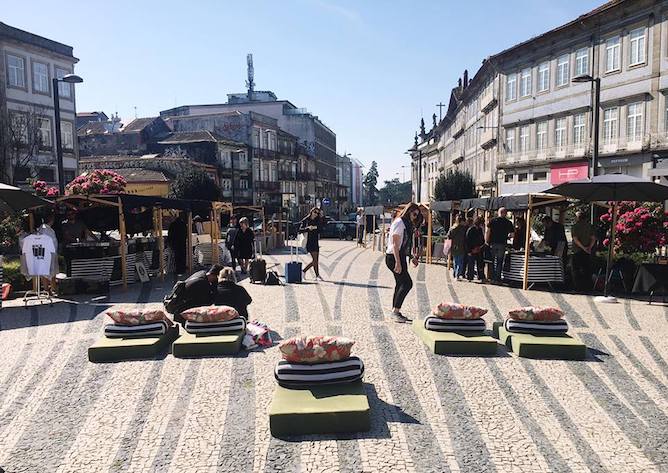 Getting to the end of your trip, there's probably not a lot you have left on your Porto bucket list. Maybe you just want to find a few souvenirs to take home. Or maybe you just want to do some shopping while abroad, which is something I'm always a fan of!
I'm going to tell you right away: avoid the little stalls in the Ribeira area or in Gaia's docks on the other side of the Douro river like the plague. Those are full of some of the tackiest things I've ever seen, with our traditional tile patterns covering everything from aprons to sardines.
You should instead check out the Porto Belo Market in the Carlos Alberto Square on Saturdays from 10am to 7pm, with its vinyl records, coins, jams and a million other things. It is my personal favourite market, or any of these great markets in Porto. Any of them will make a fine addition to your Porto bucket list.
How to get there: The Carlos Alberto Square is just a 10 minutes' walk away from the São Bento train station.
A wonderful extra addition to your Porto Bucket list
If you enjoy great wine, magnificent views and amazing food, then a day trip to the Douro valley should be on your Porto bucket list! I don't recommend this option If you're only in Porto for 2 days, since our city has A LOT to see and experience (as you've probably noticed by this point).
However, if you have a bit more time on your hands, I definitely recommend you to visit the Douro Valley as it is one of the best wine regions in the world.
Get to know everything about the most beautiful valley in the country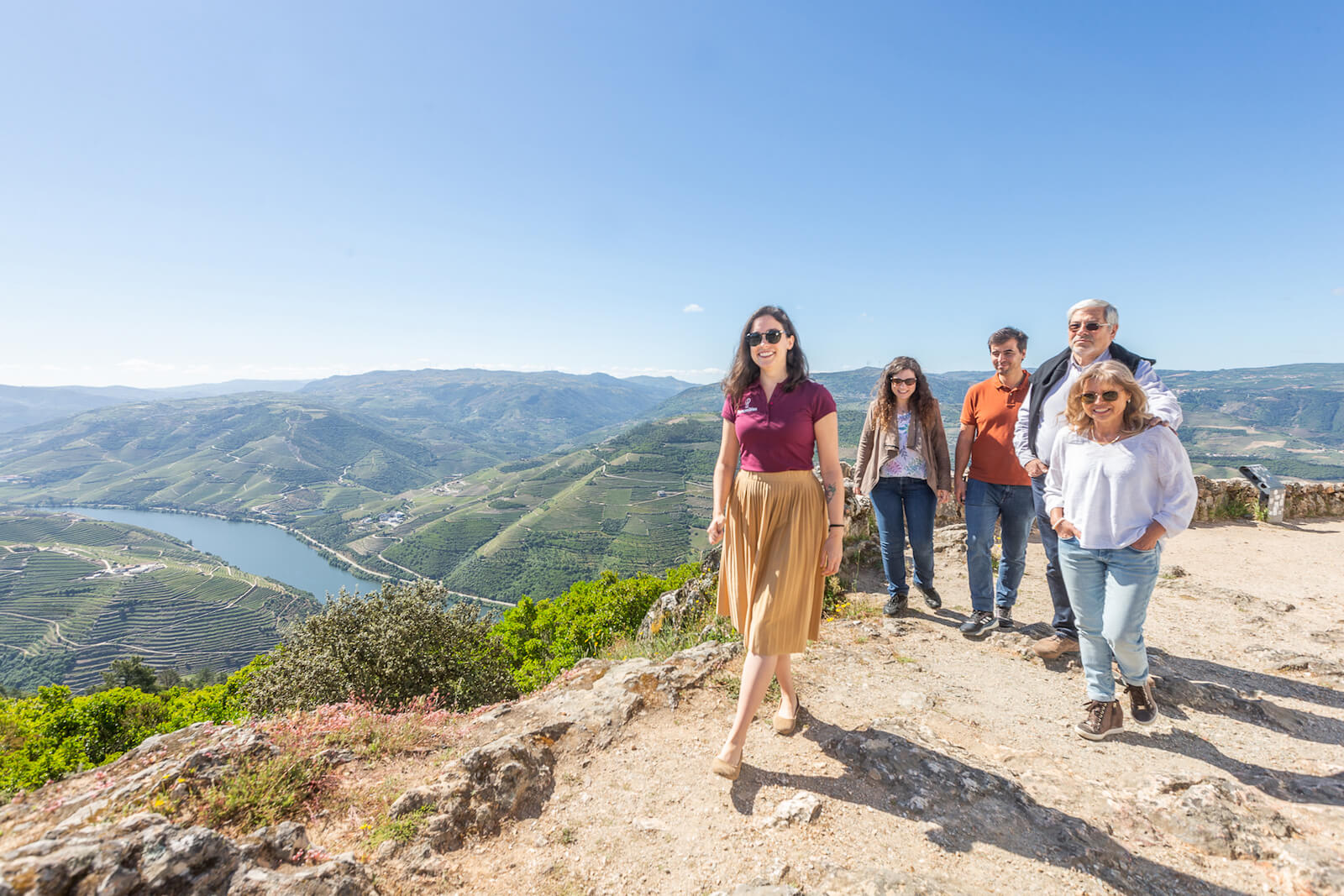 There's a lot of options you can choose if you want to go to the Douro valley, but if you want a cheaper option that allows you to meet other travellers, I recommend you to book this Group tour in Douro Valley. You'll get a fine introduction to the valley, the wines, the food and the river itself.
If you are a proper wine lover who want to kick things up a notch, you'll pick one of our Private tours to the Douro valley. You'll have true experts showing the best the region has to offer, from the best of the local cuisine, the hidden spots to take the best photos and, of course, the best wines – because we only work with boutique family-owned wineries. It will be our pleasure to welcome you in our tours!