I organize private tours in Porto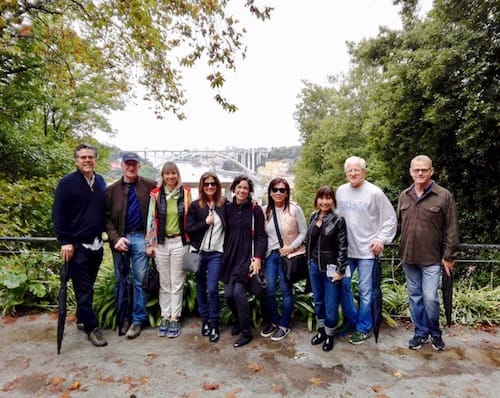 Check this page for more information or send an email to sara@portoalities.com.
Bonfim neighborhood, in Porto, was considered one of the coolest neighborhoods in Europe by The Guardian. No wonder: this charming neighborhood is yet to be ruined by tourism and it elegantly combines elder Portuguese residents with art students and loads of hipsters.
I am very happy to write this article because I am a bonfinense – my family has been living here for the past 50 years, and so do I.
So, with no further due, let me introduce you to the best of Bonfim neighborhood!
What to do in Bonfim neighborhood
Cemetery of Prado do Repouso
Largo do Padre Baltazar Guedes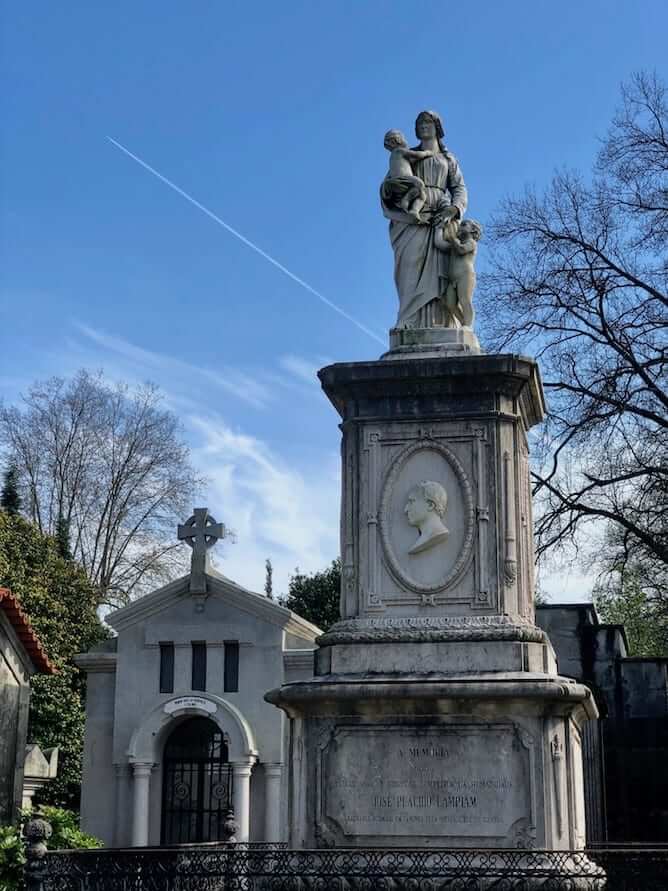 Prado do Repouso was the first public cemetery built in Porto, in 1839. As people were quite suspicious of being buried in a public space, the city hall invested quite a lot of money into building a beautiful boulevard inside the cemetery, and to bring the remainings of prestigious citizens. Sounds gruesome but it is true, and it worked!
This cemetery is beautiful and you can easily spend an hour there admiring the graveyards.
Hello, Bonfim
Rua Joaquim António de Aguiar, 72
I recently discovered this concept /pop up store and I loved it! Hello, Bonfim makes a careful selection of Portuguese brands, ranging from jewelry to clothing and illustration, that get to display their products during a month. It is quite cool and I recommend it for those of you looking for original gifts.
Senhora Presidenta
Rua Joaquim António de Aguiar, 65
It is hard to define Senhora Presidenta, a recent creative project in Bonfim neighborhood. It is an art gallery that displays ceramics, illustration, painting and photography but also independent production of fanzines, postcards and books. It is also a store that sells mostly carpets by the artist Célia Esteves.
It is worth the visit, especially because it is literally in front of Hello, Bonfim.
Igreja Matriz do Bonfim
Rua do Monte do Bonfim, 72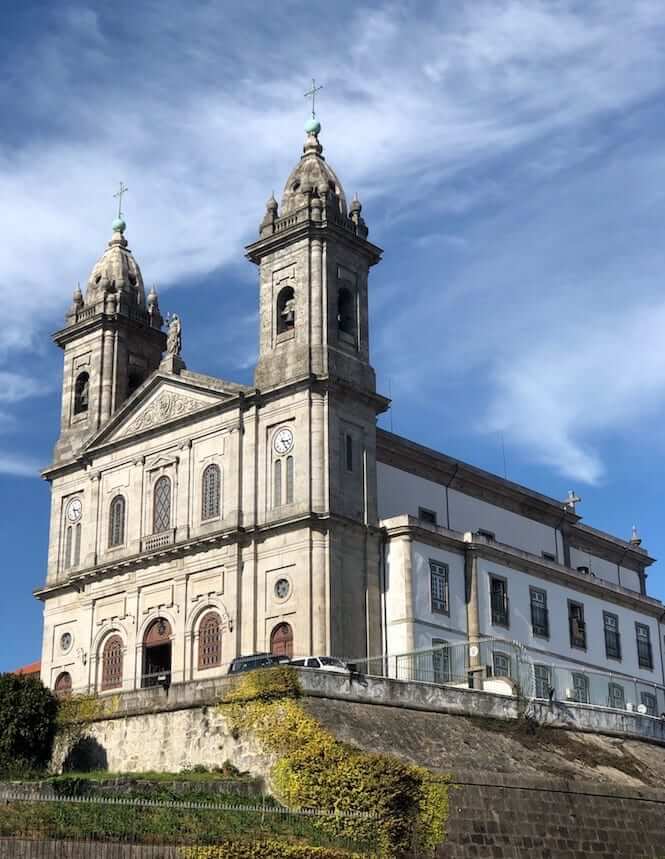 This church is not included on the list of the best churches in the city but it doesn't mean it is not worth the visit, particularly because it is completely out of the touristic radar of Downtown Porto.
In order to get there you will go across one of the surviving traditional streets in Porto, Rua do Bonfim, where you'll find my favourite macrobiotic restaurant (Suribachi).
Parque de Nova Sintra
Rua do Barão de Nova Sintra
I believe I failed to mention this park on the list of the best gardens of Porto because, quite simply, people tend to forget about it. It is a pity though, as this garden has one of the best views over the Douro river.
Fontaínhas Viewpoint
Alameda das Fontainhas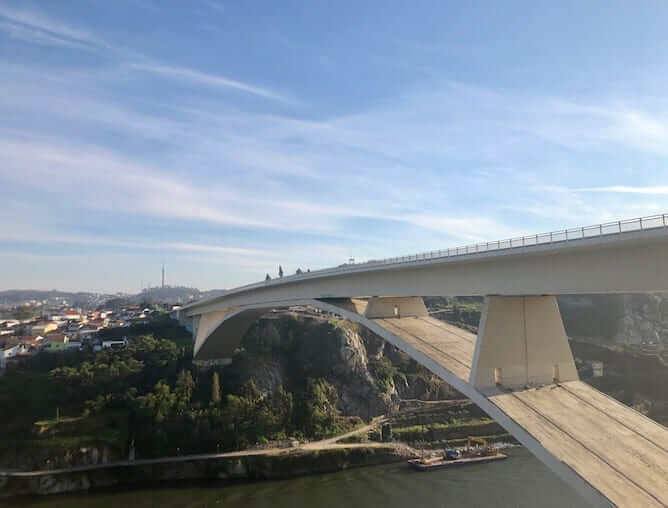 There is not a single soul in Bonfim that doesn't love Fontaínhas, one of the best viewpoints in Porto. After all, this is one of the prime locations to watch the fireworks during São João, the most important festivity of the year.
However, it gets really packed during that specific night, so I recommend you to go there during the week before – it is much more relaxed and you can eat grilled sardines and pork belly while enjoying the view of the Douro river.
Where to Stay in Bonfim neighborhood
Best restaurants, cafés and bars in Bonfim neighborhood
O Porto dos Gatos
Avenida de Rodrigues de Freitas, 93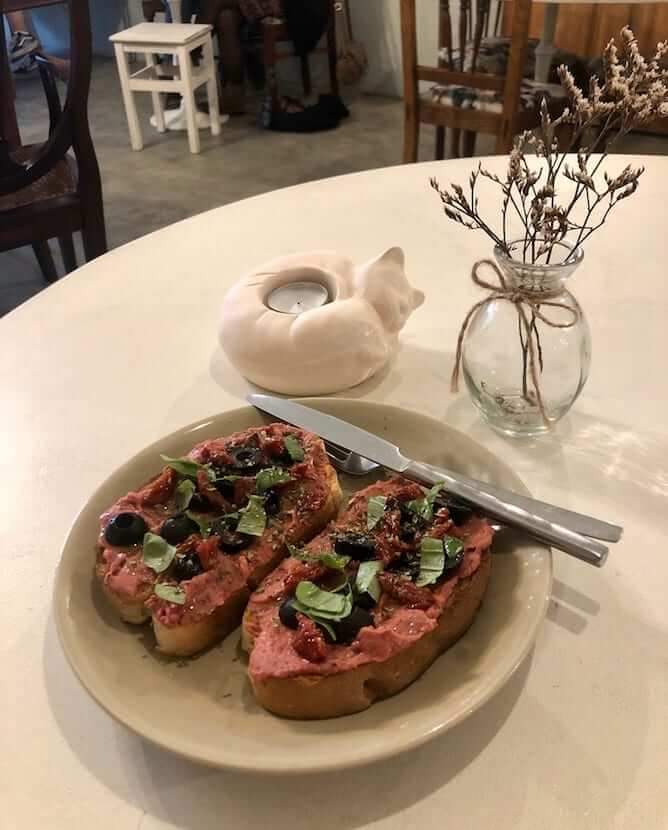 O Porto dos Gatos is one of my favorite spots in Bonfim neighborhood because it is basically a cat café <3 serving vegan food <3 where all the resident cats are up for responsible adoption <3.
Therefore when you visit this space you are not only enjoying some of the best vegan cakes in Porto but also contributing to the financial stability of an amazing institution. Trust me, you won't regret it!
Atrevo
Rua do Morgado de Mateus, 49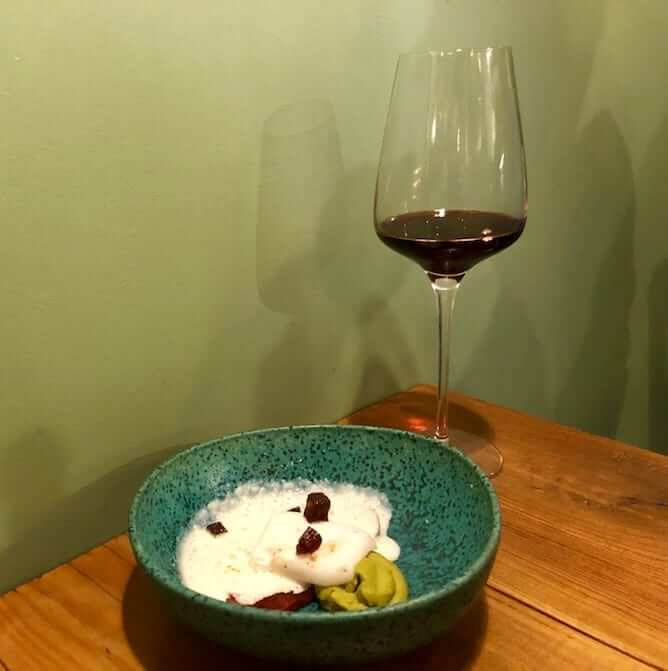 I recently went to Atrevo and I felt in love with the concept. It is basically this super tiny restaurant where you can have a proper food pairing menu, with great Portuguese wines. It is quite expensive for Portuguese standards but totally worth it, especially if you are on a date with a wine nerd like me.
Combi
Rua do Morgado de Mateus, 29
I absolutely adore Combi, one of the best specialty coffee shops in Porto. There you can have a very decent cup of coffee (multiple origins and different extraction methods), watch the owners roast their own coffee and buy coffee.
Euskalduna Studio
Rua de Santo Ildefonso, 404
Euskalduna Studio is the mad dream of a college drop off, Vasco Coelho Santos, that quickly became one of the rising stars of modern Portuguese cuisine.
His restaurant is inspired in the Japanese omakase restaurants, where guest have an intimate experience with the chef, as they never know what exactly they are going to eat.
The food is playful and it explores less known ingredients such as mackerel and rockfish, so even though it is painfully expensive, it is worth the experience.
Suribachi
Rua do Bonfim, 134
Suribachi is the oldest macrobiotic restaurant in Porto and one of my favorite restaurants in the city. There you will find a buffet style restaurant serving delicious food (including a vegan francesinha on Saturdays), but also a small grocery shop.
Suribachi also roasts bread and they make the best rice bread in the city.
Café Francesinha
Rua da Alegria, 946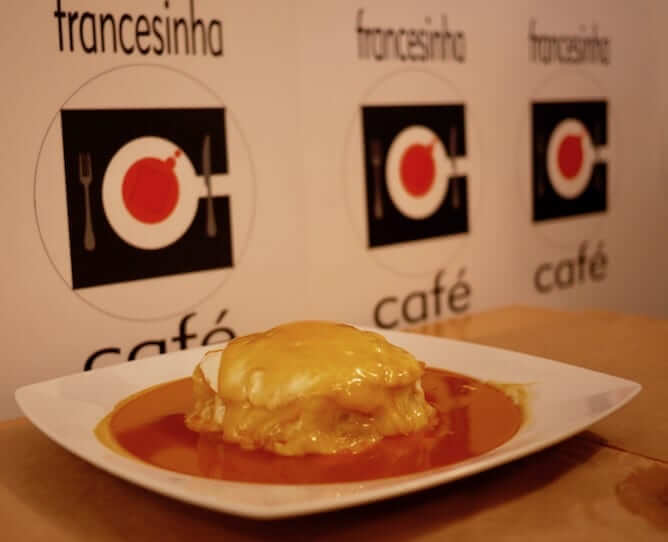 I no longer eat meat but when I did I was absolutely crazy about francesinha (the famous sandwich from Porto) and I would never eat one anywhere but at Café Francesinha.
The owner, Fernando, is crazy about francesinhas and he devoted his life to create the most perfect, well balanced sauce in the city. The ingredients are really high quality and I love the atmosphere as well, as there are no tourists there.
Café Francesinha only serves francesinhas, so you should only go there if you are serious about trying this amazing Portuguese dish.
Rogério do Redondo
Rua Joaquim António de Aguiar, 19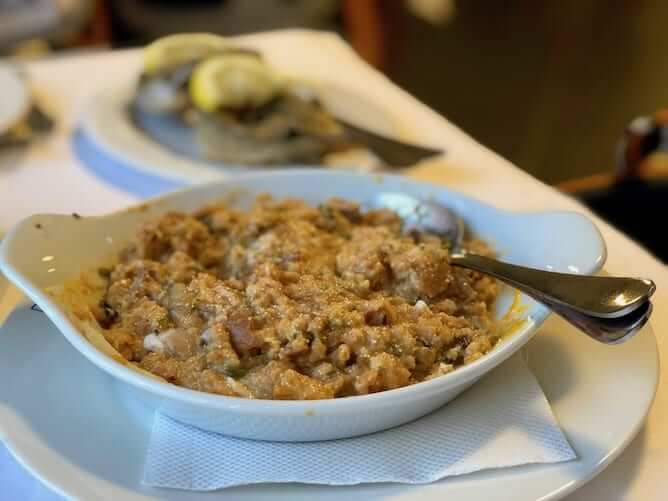 Rogério do Redondo is one of the best traditional restaurants in Porto, and I recommend you to get there if you are serious about trying our traditional dishes such as feijoada (red beans stew) or cabrito assado no forno (roasted baby goat). If you are a fussy eater don't even mind going there: this restaurant is for the adventurous.
Terraplana
Avenida de Rodrigues de Freitas, 287
I am not suuuuuper into cocktails but I have to stay that Terraplana quickly win me over on that topic as they prepare some of the best cocktails in Porto. Besides that, it also serves amazing pizzas (including vegan ones) and a delicious hummus. On Friday and Saturday's nights there is always live music
How to get to Bonfim neighborhood
Bonfim neighborhood is easily reachable by subway – you just need to get out at the subway station 24 Agosto, Heroísmo or Marquês.
There is also an important transport hub in Campo 24 de Agosto, by the former Central shopping center, where over 300 regional buses departure daily.
Extra: Go on a private tour in Porto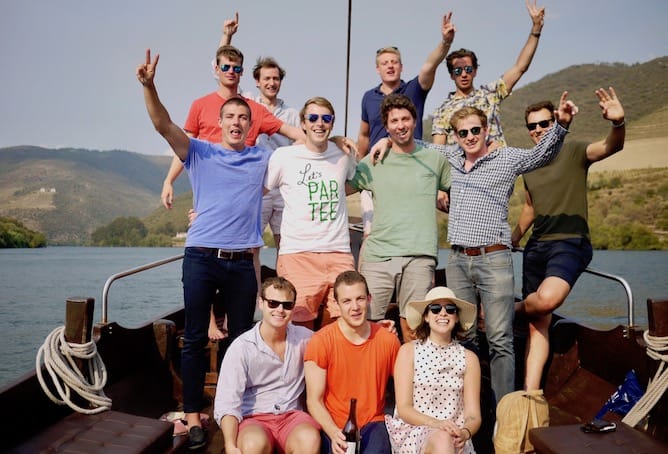 The best way to get to know Porto is to go on a private tour with me!Check this page to learn more about my tours in Porto, or simply send an email to sara@portoalities.com. I will shortly get back to you with a tailor made tour designed specifically for you.It will be a pleasure to welcome you in Porto!
---
Save this article for later: