Welcome to Porto, the second largest city in Portugal. A city that won the title of the Best European Destination in 2012, 2014 and in 2017.
It is blessed with moderate weather, historic monuments, great gastronomy and Port wine. But is Porto walkable?
Porto's city center is very compact (meaning that the distance between monuments is rather short), but the city is known for being very hilly.
However, that shouldn't deter you from visiting the city.
On this article, I will give you some tips to make your exploration easier and more worthwhile, especially if you have back / knee problems or if you are traveling with young kids. After all, you can still explore Porto even if walking is not really your thing.
Is Porto walkable? Let's find out…
Are attractions close to each other?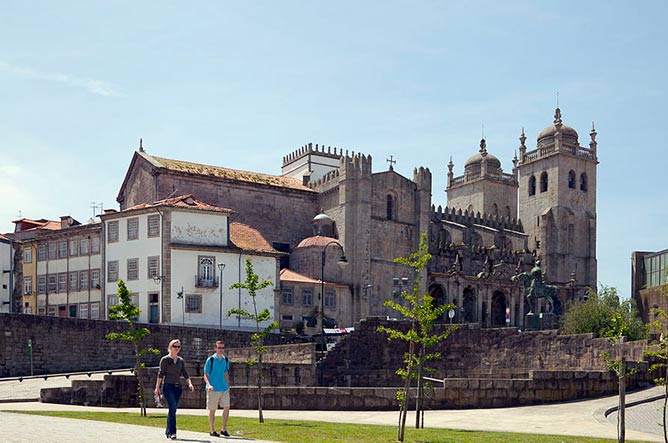 Luckily for us and for visitors, most attractions in Porto are close to each other. The most important monuments are within 15 / 20 minutes walking distance from one another, in Sé neighborhood (around the cathedral) and Cordoaria (close to Lello bookstore).
The only problem here is that the streets are very hilly, especially in the historic center.
Here's an idea on the altitude of some of the streets connecting monuments in Porto:
When you go from São Bento train station to the Cathedral of Porto, you're climbing an altitude of 75 m or 246 ft. And when you're going from the Ribeira riverfront to the Clérigos tower, you're going up 76 m or 249 ft above sea level. We are talking 15 minutes going always up hill!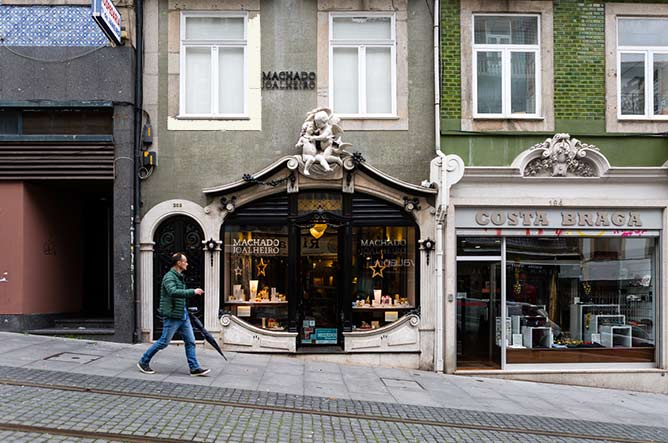 To put this more into perspective, in the touristic areas, it takes 33 minutes (2.2 km / 1.3 mi) to go from the North (Faria Guimarães subway) to the South (Ribeira) with the highest point being 125 m / 410 ft above sea level. And it takes 1h30 (7.4 km / 4.6 mi) to go from the east (24 de Agosto subway), all the way to the west (Foz beaches) with the highest point being 100 m / 328 ft above sea level.
In terms of flat streets, a walk on the coast of Foz for example which is an easy one can have a minimum hight of 6 m / 19 ft. So even though attractions are close by, walking in Porto can be challenging due to all the steepness of its streets.
Are there car-free zones in Porto?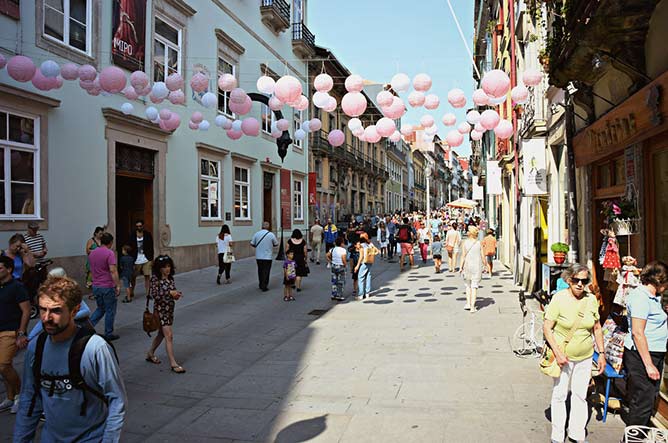 There are car-free zones here which make Porto walkable such as the famous shopping street, Rua de Santa Catarina. There's also Rua de Cedofeita, with many stores and restaurants. where you can walk in peace without cars bothering you. And let's not forget about the touristy Rua das Flores where there are restaurants, coffees and the Misericórdia museum.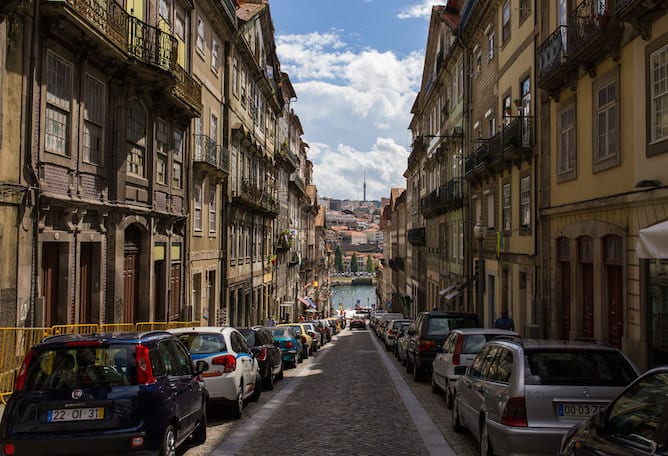 However, there are not enough car-free zones in the city yet. This can make walking in Porto annoying for many people. Sometimes you have to walk on tiny sidewalks with drivers parking their cars anywhere they can (we call this creative Portuguese parking).
So yes, Porto is walkable but…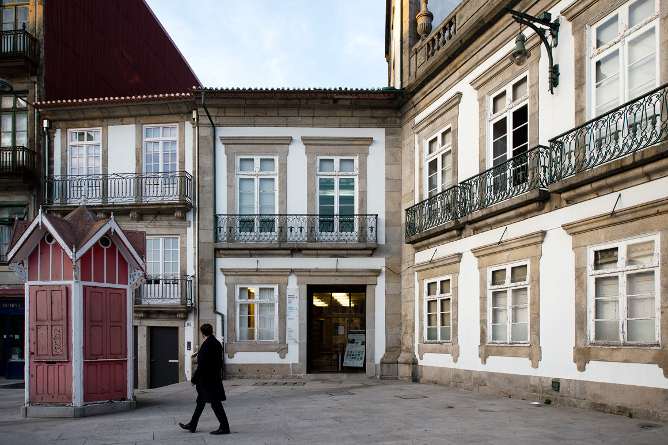 Even though walking is a great way to discover Porto, it's not for everyone. Even with the acceptable width of the historic center, the streets here are hilly and tiring. Many times people with strollers or back and/or knees problems find that even though Porto is walkable, sometimes it is just extremely tiring to do so. So here are some tips to survive the hilly streets of Porto.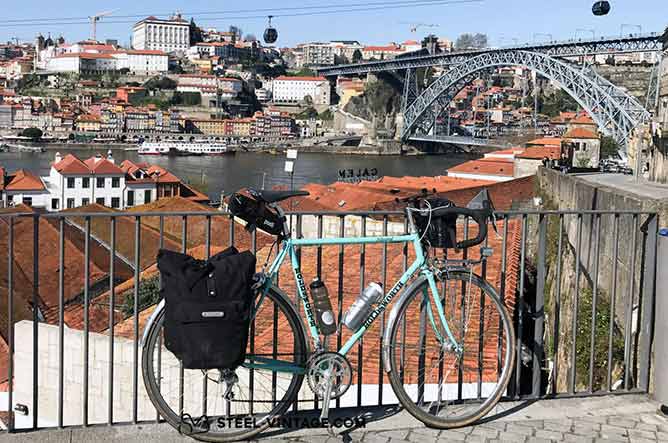 If walking everywhere is not easy for you or if you are looking for a different activity to do in the city, you should rent a bicycle or join an electric bike tour in Porto. Those are perfect for families and/or groups! When you take a bike tour at the riverfront or in front of the beaches of Porto, you'll have the best time ever and you'll get to see so many things at a short period of time.
These 3-hour electric bike tour with a local guide are available in several languages and time slots, and cost 35€ / person.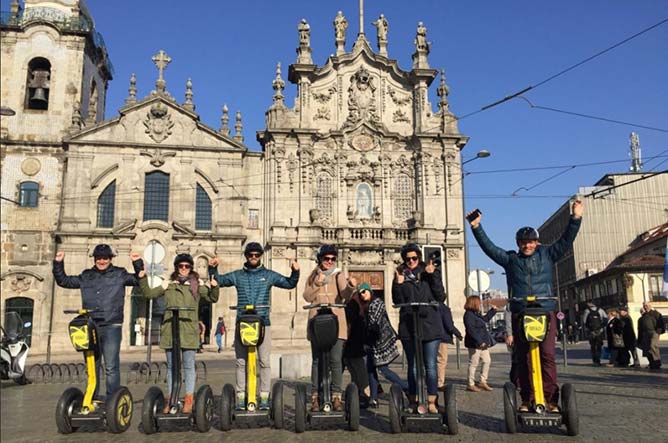 For those who are comfortable riding a Segway, you can join a Segway tour in Porto. This is a great way to explore the hidden streets of Porto, the local urban art and the best monuments like the Clérigos Tower, Luís I Bridge and the cathedral without the need to walk as much in hilly Porto.
And let's be honest, Segways are sometimes more comfortable than bicycles if you're doing a 3-hour tour. For your convenience, get the online ticket for your Segway tour in Porto.
[getyourguide ids='181475,30740,' data-gyg-cmp='is-porto-walkable-widget-1′ data-gyg-placement='content-middle' data-gyg-locale-code='en-EN']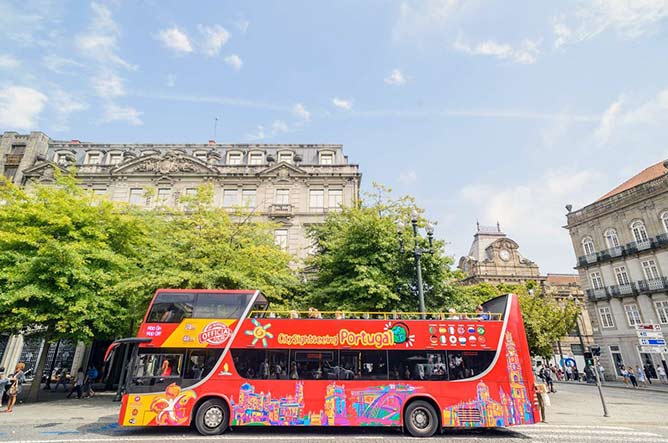 The Hop-On Hop-Off bus in Porto allow you to explore the city without having to walk much. These buses are also perfect if you don't have much time in the city or if you're traveling with kids. I also recommend this bus for people who want a quick overview of Porto (not only of the city center but also of El Corte Ingles shopping area and the beaches in Foz).
There are several ways to save money on the Hop On Hop Off bus in Porto:

– You can get a two-day Hop On Hop Off bus tour + Tram + Guindais Elevator, all for 23.40€ / person. You can get an online ticket, which is great!

– Another great option is a combo ticket for the bus tour in Porto + 6 bridges cruise + Visit to Calem's Port wine cellar. I find it surprisingly cheap (25.20€ / person), taking into account that it combines a ticket valid for two days on the bus tours (that alone is worth 18€ / day!), plus a river cruise (15€ / person) and the visit to the Port wine lodge (~12€ / person for a standard tasting). So instead of spending 63€ / person, you are spending just 25.20€.
Don't forget to get your online ticket for this activity.
[getyourguide ids='59994,14872′ data-gyg-cmp='is-porto-walkable-widget-2′ data-gyg-placement='content-middle' data-gyg-locale-code='en-EN']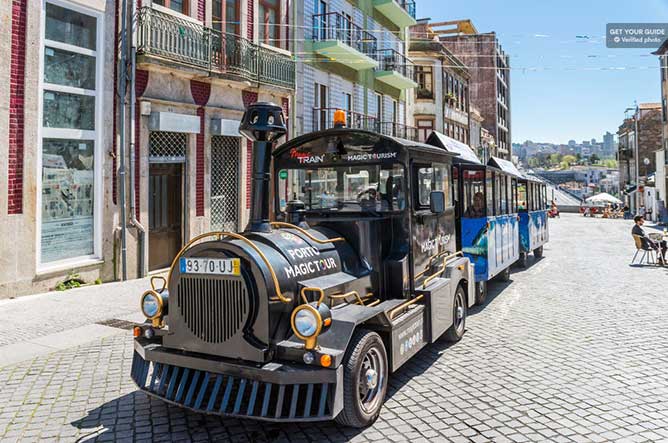 Your kids will thank you if you take the city train tour! Not only is it fun, but it allows the little ones to rest and enjoy sightseeing while they're riding around on a train.
The train departs from Porto's Cathedral and rides around the main monuments for about three hours with an audio guide.
The tickets are a steal! With 22€, you get an hour-long cruise which kids love and also two port wine tastings at the oldest wine cellar in Portugal (because adults deserve some fun too). The train is a great introductory tour to Porto that is suitable not only for kids but for adults too. Don't forget to get your online ticket for this activity!
Take a private tour with me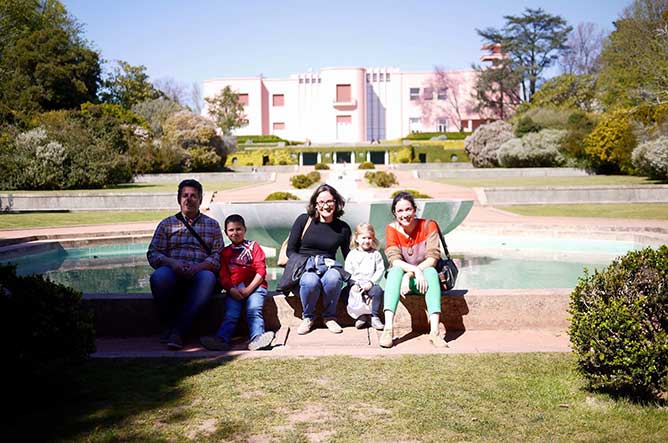 I will design private tours in Porto that fit your interests and your needs (that is one of the perks of hiring a private guide!). Naturally, I want people to have the best experience in Porto, so I will walk at your pace and make as many stops as you want. And yes, I am used to having kids on stroller and seniors on my tours 🙂
Wear comfortable shoes & bring supplies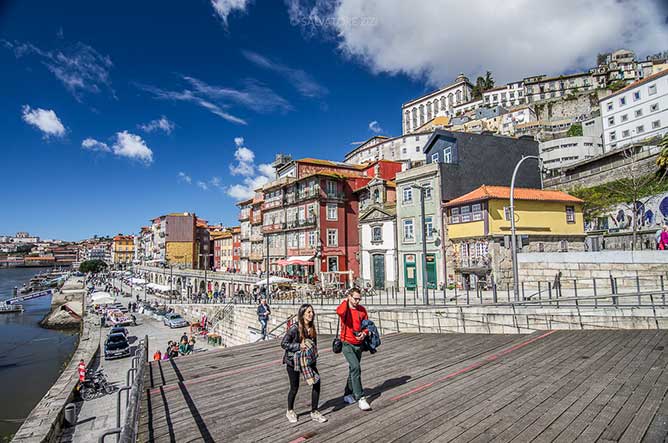 We highly recommend you pack comfortable shoes that will keep your ankles secured. After all, you're going to be climbing some steep hills in Porto. If you're coming in the rainy season, bring water-proof shoes with a good grip. Most streets in Porto are made with cobblestone which can get slippery.
Don't forget to bring sunscreen on summer days and an umbrella on rainy ones.
Also, if you're traveling with kids, consider getting a cart for the little ones. It's easier to push them on a cart with wheels than to carry them when they get tired from going up hills.
Use public transportation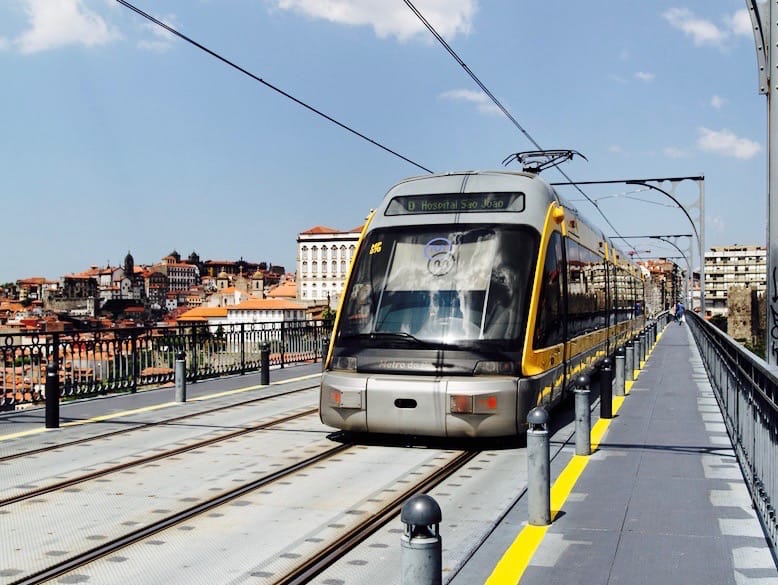 Don't be afraid of using public transportation when the walking gets too much. For example, if you want to go from the historic center to the Crystal Palace Garden, you should take a bus.
The public transportation system in Porto is really good and safe to use. Not to mention, the metro is easy to use and it connects to many areas that are too far to walk. Shopping centers, the Football Stadium and the Matosinhos beaches are accessible via metro.
Take breaks often & avoid rush hour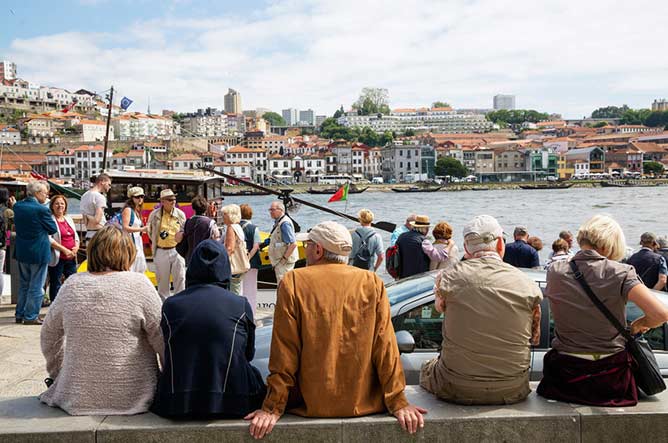 When you plan your trip to Porto, plan the breaks as well. I know it's exciting to come to a new place and want to see and do everything. But make sure you take breaks when you're walking in Porto.
Your pauses can be proactive. For example, you can sit down in a place with a lovely view of Porto where you can take memorable pictures. You can also sit down and a restaurant and try some new food you've never tried before.
Another tip to make Porto walkable for you is to avoid evening rush hours. Because one, you avoid the noise and pollution. And two, you won't have to fear for your safety when you're crossing the street. Between 5-7pm, try to shelter in a coffee shop or in an ice cream store. You can even go to cais the Gaia to enjoy the sunset away from the traffic madness.
Save this article for later: