Porto is simply perfect for a party weekend: it is affordable, it has great food, a lively nightlife and the weather is amazing compared to other European countries.Therefore I present you my guide for a party weekend in Porto which includes: tips & tricks for the nightlife district of Porto, places for late breakfast, free & cheap must do activities in the city and accommodation ideas. Enjoy! 🙂
Pst! You may also want to check my Porto bucket list, a list of everything you shouldn't miss in the city.
It's time to party in Porto!
First thing: figure out your accommodation in Porto
If you are planning a party weekend in Porto then I would recommend you to stay in Downtown Porto, as there are plenty of restaurants, bars and clubs in this area.You can start by reading my guide to the best neighborhoods in Porto, but I think you should either stay in a great hostel in Porto (they are always the most affordable option and there you can hang out with other people) or rent one of the best apartments in Porto.
Here's my list of top hostels and guesthouses in Porto:
Second: understand the Portuguese nightlife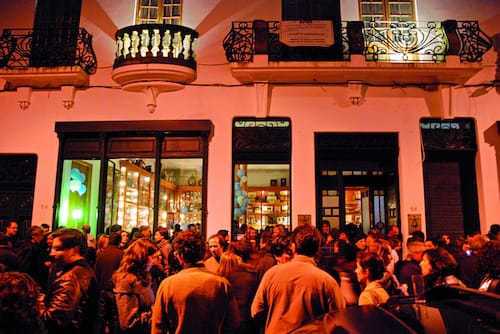 Usually, we start our Saturday nights at "Leões", a square called Praça de Gomes Teixeira. At Leões there are tons of little cafes where we get a cheap drink while we are waiting for our friends. Check the blue spots on the map.
Then, we move to what I like to call the real nightlife district of Porto. It's basically composed of two streets, Galeria de Paris e Rua de Cândido dos Reis. There, every other door is a bar or a café.
There are some really elegant bars at the nightlife district of Porto, and usually you pay a small entrance fee that is deductible on drinks. For those, check the green spots on the map below.
You can also keep drinking on the streets, as at the nightlife district of Porto there are also several cafés where you can get a drink on a plastic cup.
During your party weekend in Porto, it's also worth exploring the bars at Rua José Falcão, Rua do Almada, Rua da Picaria and Rua de Ceuta. At the last two there are plenty of restaurants and cafés to grab a sandwich in between bars. It is the purple area marked on the map above.
The idea is for you not to stay at a place, but rather to circulate between bars, getting to know new people. It's really fun! 🙂
What about clubs in Porto?
No party weekend in Porto is complete without a visit to one of our amazing night clubs: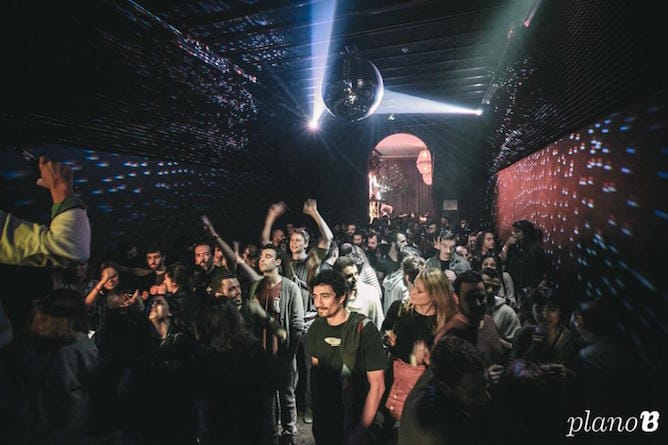 Amazing places for a late breakfast in Porto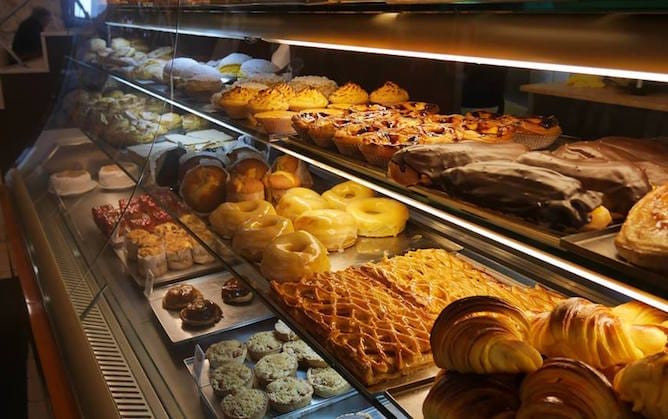 Now that you are acquainted with the nightlife of Porto, it's time to think about breakfast! You should start by reading my list of the best places to have breakfast in Porto as well a list of the best bakeries in the city.
I suggest you to visit Leitaria da Quinta do Paço, famous for its eclairs filled with whipped cream. Close to Leitaria is Padaria Ribeiro, one of the oldest bakeries in town, where everything is amazing (try the croissants, they are out of this world!). Both these places have breakfast menus.
In front of the famous Majestic Café there are two other great bakeries, Confeitaria Mengos and Confeitaria Império, which I find great for a late breakfast in Porto.
Last but not least, my favourite spot: Confeitaria Tavi, in front of the Atlantic Ocean! 🙂
Activites to do in Porto when you wake up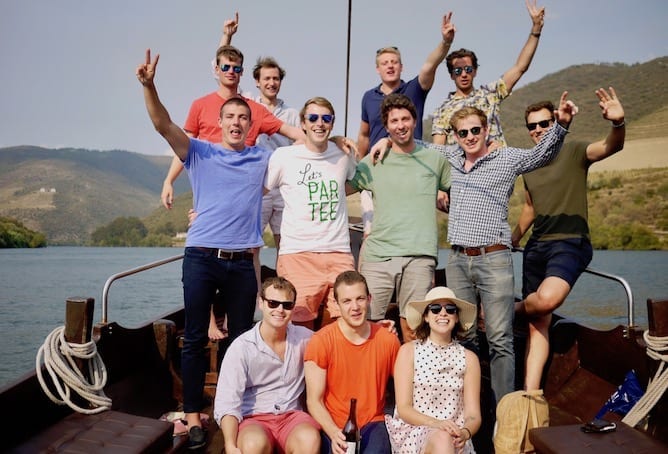 If you want to make the most of your day in Porto, why not join a private tour in the city with us? We most certainly know the most beautiful places in the city, the coolest spots for a reinvigorating lunch and, of course, the best bars and cafés for your nightly adventures.
After being with us, you will have a much better understanding of the Portuguese way of life and a list of the best places to go in Porto according to your taste. What could be better than this?
You can read the reviews of our tours on our TripAdvisor and then simply send an email to sara@portoalities.com telling us when you are coming to Porto and how many people are travelling with you. It will be our pleasure to guide you!
Other must dos in Porto
First thing you should do is to read my guide of 6 Fun Things to do in Porto, that was published on the amazing travel blog Miss Tourist 🙂 Other ideas are:

I also made a list of free activities to do in the city, in case you don't want to join one of my tours (huge mistake! 😉 :
Save this article for later: