I organize private tours in Porto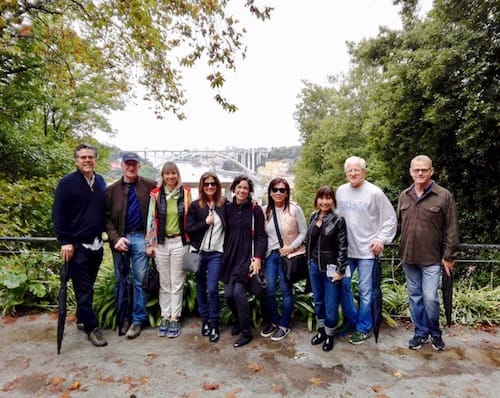 Check this page for more information or send an email to sara@portoalities.com.
Porto is simply perfect for a party weekend: it is affordable, it has great food, a lively nightlife and the weather is amazing compared to other European countries.Therefore I present you my guide for a party weekend in Porto which includes: tips & tricks for the nightlife district of Porto, places for late breakfast, free & cheap must do activities in the city and accommodation ideas. Enjoy! 🙂
It's time to party in Porto!
First thing: figure out your accommodation in Porto
If you are planning a party weekend in Porto then I would recommend you to stay in Downtown Porto, as there are plenty of restaurants, bars and clubs in this area.You can start by reading my guide to the best neighborhoods in Porto, but I think you should either stay in a great hostel in Porto (they are always the most affordable option and there you can hang out with other people) or rent one of the best apartments in Porto.
Here's my list of top hostels and guesthouses in Porto:
Second: understand the Portuguese nightlife
The nightlife in Porto is similar to the Spanish botellon: everyone grabs a drink at a bar and drinks it on the streets, that get completely packed!
Therefore, the best way to explore it is to join a pub crawl in the city centre.
A pub crawl is basically a group of people that get together to jump from pub to pub until the last man drops dead 😛 It is a great introduction to a party weekend in Porto, and a cool way to meet party animals like you. Get your online ticket and have fun!
Usually, we start our Saturday nights at "Leões", a square called Praça de Gomes Teixeira. At Leões there are tons of little cafes where we get a cheap drink while we are waiting for our friends. Check the blue spots on the map.
Then, we move to what I like to call the real nightlife district of Porto. It's basically composed of two streets, Galeria de Paris e Rua de Cândido dos Reis. There, every other door is a bar or a café.
There are some really elegant bars at the nightlife district of Porto, and usually you pay a small entrance fee that is deductible on drinks. For those, check the green spots on the map below.
You can also keep drinking on the streets, as at the nightlife district of Porto there are also several cafés where you can get a drink on a plastic cup.
During your party weekend in Porto, it's also worth exploring the bars at Rua José Falcão, Rua do Almada, Rua da Picaria and Rua de Ceuta. At the last two there are plenty of restaurants and cafés to grab a sandwich in between bars. It is the purple area marked on the map above.
The idea is for you not to stay at a place, but rather to circulate between bars, getting to know new people. It's really fun! 🙂
What about clubs in Porto?
No party weekend in Porto is complete without a visit to one of our amazing night clubs: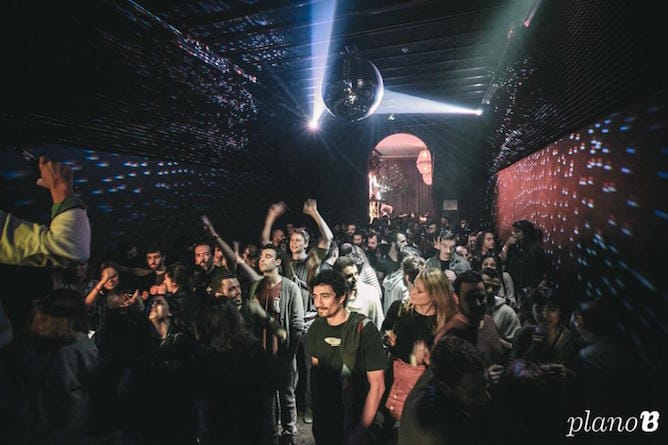 Amazing places for a late breakfast in Porto
Activites to do in Porto when you wake up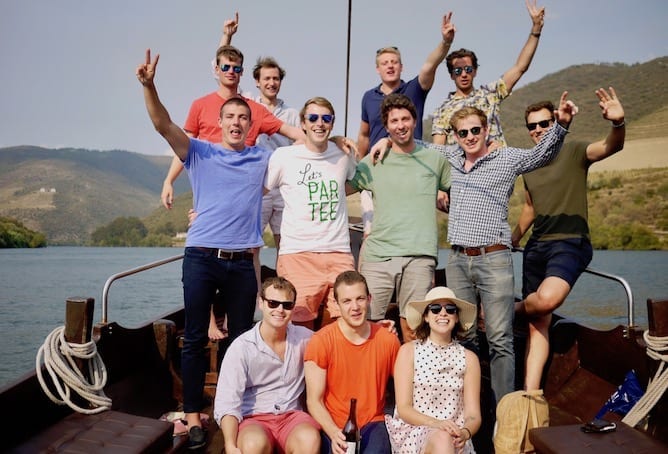 If you want to make the most of your day in Porto, why not join a private tour in the city with us? We most certainly know the most beautiful places in the city, the coolest spots for a reinvigorating lunch and, of course, the best bars and cafés for your nightly adventures.
After being with us, you will have a much better understanding of the Portuguese way of life and a list of the best places to go in Porto according to your taste. What could be better than this?
You can read the reviews of our tours on our TripAdvisor and then simply send an email to sara@portoalities.com telling us when you are coming to Porto and how many people are travelling with you. It will be our pleasure to guide you!
First thing you should do is to read my guide of 6 Fun Things to do in Porto, that was published on the amazing travel blog Miss Tourist 🙂 Other ideas are:
Visit Lello bookshop, aka the Harry Potter bookshop. The tickets cost 5€, fully deductible on books. Usually the queue to get inside is huuuuuge, so try to get there early (it opens at 10am and it closes at 7.30pm).
Next to Lello bookshop is the Clérigos tower, one of the most famous monuments in Porto. It is one of the most important landmarks in Porto, but be prepared for long queues and lots of stairs. You get a knock out view, though – and that's totally worth it!
No party weekend in Porto is complete without visiting a Port wine cellar, of course! You can try a guided visit and wine tasting at Calém Port Wine Cellars accompanied by a Fado show. It's a wonderful experience (I can attest personally!) and you can check two things off your list: Port wine and Fado. Buy a ticket for a Fado show at a Port wine cellar for a discounted price – just 21€.
If you're interested in a Fado show but want to watch it in a traditional Fado house, Casa da Guitarra is an awesome place to do it. You can buy a ticket to a Fado show at Casa da Guitarra, get a complimentary glass of Port wine and enjoy the perfect end to your party weekend in Porto! 😉
Note: Cover photo by Pedro Figueiredo for Porto Lazer.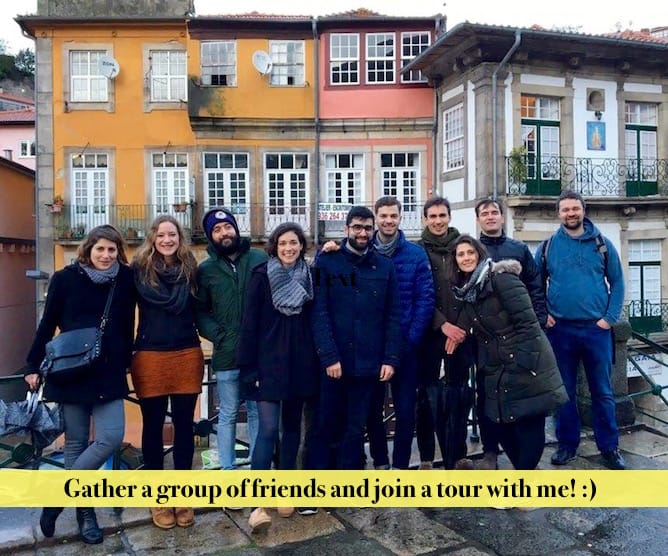 If you would like to make it extra fun during your party weekend in Porto, why don't you join a tour with me? I'll give you a glimpse of Downtown Porto, tell you a lot of stories that not even the locals know about, and give many suggestions for restaurants and bars. I am sure we'll have a great time together! :)Check here for more information on my tours in Porto, or simply send me an email to sara@portoalities.com It will be my pleasure to welcome you in Porto! 🙂
---
Save this article for later: