We organize private tours in Porto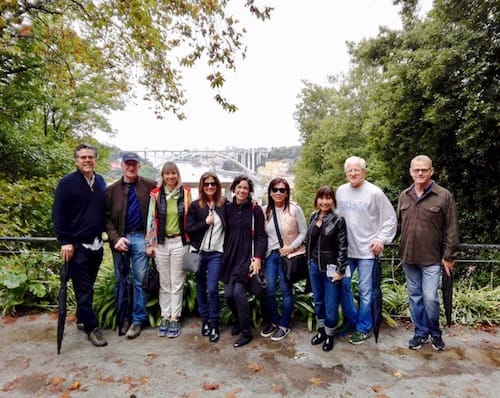 Check this page for more information or send an email to sara@portoalities.com.
Porto is not just a city with monuments and landscapes to enjoy. There are plenty of trendy stores scattered throughout the city that can provide an amazing shopping experience.
I have a myriad of suggestions from clothing sellers to quality places to get your souvenirs so that you may never forget your visit.
You can explore them after booking your hotel in the city, following my guide about the best neighborhoods to stay in Porto.
Important remarks about shopping in Porto
Street shops usually run from 10am to 7pm, unlike shopping centers, which run from 10am to midnight.
Sunday is the only day of the week when we do not advise to go shopping in Porto, as in general the street shops are closed, except during the Holidays.
In shopping malls you find the same urban garbage you find everywhere else in the world (Zara's and the like), which is why I challenge you to get out of your comfort zone and discover the amazing street shops in Porto, including the stunning traditional Portuguese grocery stores.
Shopping in Porto: Concept stores
Rua das Flores, 43
43 Branco is a lovely concept store that was born from the partnership between a mother and her son. In this tiny 35m² shop, everything was carefully chosen to make the most of the available space.
There you can find everything from clothes, accessories and shoes to pottery, notebooks and handcrafts. Most of the pieces for sale were produced in Portuguese factories / by Portuguese handcrafters, but you can also count on others made from scratch by the shop owners themselves.
As it is located in downtown Porto , you can visit the Porto Misericórdia Museum or the church of São Bento da Vitória after an afternoon doing some shopping in Porto.
For lunch, I highly recommend daTerra Baixa restaurant, one of my favorite vegetarian restaurants in Porto. It will be a day spent in beauty!
How to get there: São Bento subway station is a 4 minutes walking distance.
Centro Comercial Miguel Bombarda
Rua de Miguel Bombarda, 285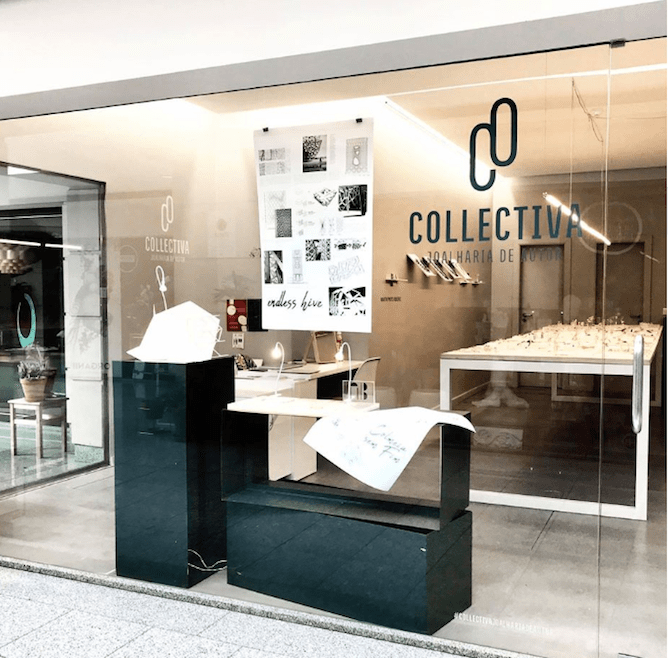 Centro Comercial Miguel Bombarda is the only shopping mall that I like going to because it provides one of the best user experiences in terms of shopping in Porto.
There you can find a phenomenal Japanese store called MIU Concept where you can choose from a fine selection of Japanese and Chinese teas but also all the utensils for storing, preparing and serving tea.
There is also another store called Collectiva which is a congregation of female jewel designers from Portugal. It is a great place to buy unique jewels in Porto, particularly if you don't fancy so much the traditional Portuguese filigree.
Finally, another store that I like is called Organii, that sells organic cosmetics and personal hygiene items.
Once there, take time to have lunch at the fusion restaurant Sabores & Açores.
How to get there: the subway station Lapa and Aliados are a 15 minutes walking distance.
Ó! Galeria
Rua de Miguel Bombarda, 61
Ó! Galeria is simply the place to do some shopping in Porto if you enjoy design, illustration, zines and author pieces. It showcases some famous Portuguese artists such as Mariana Miserável and David Penela but also a lot of international artists as well.
The good thing is that the products they sell there are so light that you can easily take them back home without taking a lot of precious luggage space.
How to get there: the subway station Lapa and Aliados are a 15 minutes walking distance.
Almada em Branco
Rua do Almada, 125
This is one of the most tempting concept stores in this list of shopping in Porto.
At Almada em Branco you will find a wide range of carefully selected products from both national and international brands of clothing, shoes, ceramics and travel bags.
How to get there: the subway station Aliados is a 5 minutes walking distance.
Almada 13
Rua do Almada, 13
Right next to Almada em Branco is a large store completely full of objects with a touch of urban design and a lot of humor called Almada 13's store.
This store gathers five stores in one: the urban design objects from Águas Furtadas Design, the clothing and decoration pieces in burel (A Portuguese handmade fabric made of wool), cork products from Cork & Co, Yellow Boat's maritime products and WE-Rota tea's home decor products and teas.
Almada 13 definitely deserves to be on this list of the best shopping in Porto but to be honest I find it too touristy for my own, personal taste.
How to get there: the subway station Aliados is 5 minutes walking distance.
Rua de Cândido dos Reis, 36
Vida Portuguesa is a dream come true for those of you looking to buy genuine Portuguese souvenirs (other than the ridiculous rooster. Sigh).
It is one of the best shops in Porto to buy handmade wool blankets, perfumed soaps and candles from Confiança and Ach. Brito, artisanal toys, exquisite stoneware from Bordallo Pinheiro among other things. This store even has a delicious section of Portuguese books.
How to get there: Aliados subway station is a 5 minutes walking distance.
Shopping in Porto: Food & Wine
Rua Mouzinho da Silveira, 240
This shop in Porto needs no introduction! As its name implies, in this shop the highlight is the Portuguese canned fish, of which I am particularly found of.
The shop is organized by brands from various coastal regions of the country. The stars are the sardine and the mackerel, but there is also space for octopus, cockle, cod, mussels, swordfish… oh yes, you'll have a hard time to choose among so many fish varieties, sauces (most common ones are tomato and extra virgin olive oil) and spices (think cloves, lemon, ginger, pepper…).
My favourite brands are Briosa (the spicy "picas" are to die for!) and the Santa Catarina tuna from the Azores.
Add some cheese, artisanal Portuguese sausages, a decent wine and a few jars of jam and dinner is ready.
How to get there: São bento subway station is a 5 minutes walking distance.
Rua da Boavista, 22
Terroir Gourmet is probably the most complete gourmet store in the city and one of the best places to do some shopping in Porto for those who appreciate the delights of Portuguese gastronomy.
This shop combines the quality of the products with an elegant and intimate environment.
It has an immense range of biological and gourmet food products, mainly from Portuguese origin. There you will find from olive oils to cheeses and sausages, spices, biscuits, candies and jams. For more exquisite palates, there is also caviar, foie gras and truffles (unfortunately these are all imported products, and hence we don't recommend them as much).
You can also count on a selection of the best wines, liqueurs, sparkling wines and Port wines.
How to get there: Lapa subway station is a 5 minutes walking distance.
Several locations, namely Rua de Santa Catarina
Meia Dúzia is quite a peculiar addiction to this article of shopping in Porto as it is solely dedicated to selling… jams.
That's right: it produce and sell fruit jams made with fruits and vegatables from organic production or protected designation of origin (in the case of pineapple coming from Azores).
However, although the product they sell is a classic staple, they chose to sell it in a completely unusual package: each fruit has a tube of different color, each color a distinct flavor.
There is a wide variety of jam flavours that you can choose from and I highly recommend you to try them at their cute stores spread across the city.
Meia Dúzia prepared some pack ideal for specific types of food (for example, jams to go along with cheeses, etc) that make really good and affordable gifts to bring back home.
How to get there: the train station São Bento is a 5 minutes walking distance.
Chocolataria Equador
Rua de Sá da Bandeira, 637
Call me crazy for including a chocolate store on this list of shopping in Porto, but I am Portuguese so for me food is a very important thing and the most valuable gifts of all 😀
Chocolataria Equador is a premium brand of handcrafted chocolates from Porto. When you enter the store it is hard to choose from its careful selection of products that vary in size, format and origin. You can go for bonbons, pralinès, truffles, tablets, as well as coffees and hot chocolates.
A great time to head to Chocolataria Equador is during the Christmas season, because they usually display the most sensational chocolate Christmas tree.
There are two stores in Porto from Chocolataria Equador but for me, the most beautiful one is located at Rua de Sá da Bandeira.
How to get there: São Bento train station is a 10 minutes walking distance.
Shopping in Porto: Personal hygiene
Maybe you can already tell that I have a serious problem about soaps and the like: I simply love them!
With that in mind, two of my best shops in Porto are Claus Porto and Castelbel. Even though I am listing them together, they belong to different companies and are placed in different locations in Porto:
Claus Porto was born 130 years ago and it sells luxury soaps, colognes, hand creams and scented candles, with Vintage inspiration. Its flagship store in Porto is located in Rua das Flores, 22.
CastelBel is a contemporary brand that was born 20 years ago in Porto, and it sells scented body care and home products (such as fragrant sachets, drawer lining paper, etc). It is located at the beginning of Rua de Ferreira Borges.
How to get there: Claus Porto is a street away from São Bento train station (5 minutes on foot). To get to CastelBel take the #ZM bus to Palácio da Bolsa stop.
Couto
Rua de Cedofeita, 330
If you are into vintage design then don't waste time reading about more shopping in Porto and head straight to Couto, an iconic – and centenary – brand of tooth paste. Getting curious?
There you can find not only their iconic tooth paste but also other personal hygiene products such as moisturising cream, after shave, shaving cream, shaving shampoo, shaving conditioner oil and, more recently, a commemorative centennial premium line, including soap and cologne.
How to get there: the subway station Lapa is a 10 minutes walking distance.
Shopping in Porto: Home Decor
Vista Alegre
Rua das Carmelitas
Vista Alegre is the most prestigious Portuguese tableware brand, mostly made of porcelain and crystal.
Naturally the tableware is quite expensive, but it is supposed to last a lifetime and we usually inherit it from our mothers. I think this shows you how important and present Vista Alegre is at Portuguese's homes 🙂
If you are traveling with limited luggage space you can always buy one of the famous Bordallo Pinheiro porcelain sardines owned by Vista Alegre. They are all designed by Portuguese artists and are a beautiful souvenir from Porto.
How to get there: São Bento train station is a 5 minutes walking distance.
Rua do Padrão, 99
This is an elegant and sophisticated urban store specialized in decoration, lighting, art, mirrors and furniture.
Close to this shop you can visit the garden of the Place de Liège, the lighthouse and the beach of Gondarém, one of the best beaches in Porto.
How to get there: take the buses #200 or #500 on Avenida dos Aliados.
Extra: Go on a private tour in Porto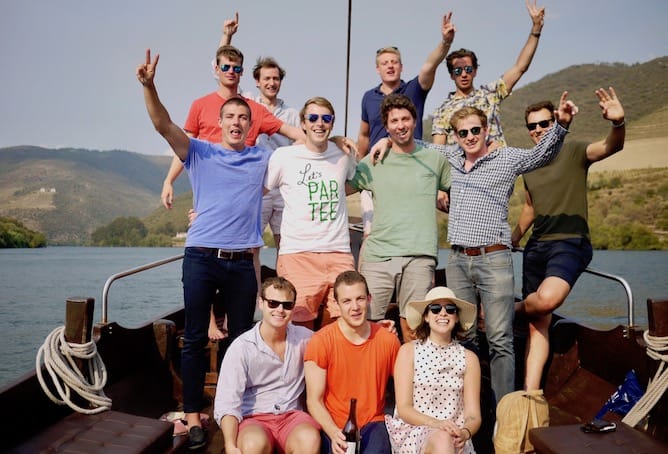 The best way to get to know Porto is to go on a private tour with me!Check this page to learn more about my tours in Porto, or simply send an email to sara@portoalities.com. I will shortly get back to you with a tailor made tour designed specifically for you.It will be a pleasure to welcome you in Porto!
---
Save this article for later: