I organize private tours in Porto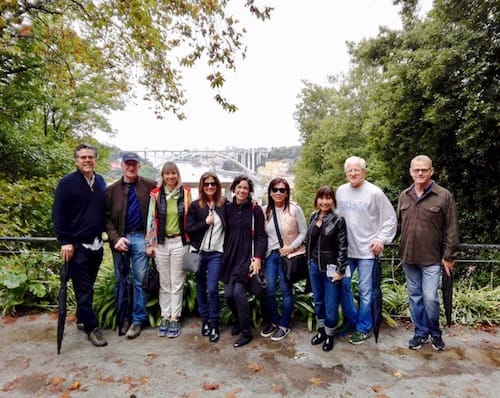 Check this page for more information or send an email to sara@portoalities.com.
Streets full of pedestrian shopping like in Rua de Santa Catarina, long lines in Cais de Gaia waiting for the 6 Bridges Cruise, cameras are flashing next to the Clérigos Tower. Where can you go to take a break from all of it?
Even though Porto is the 2nd largest city in Portugal, it is remarkably good at transforming from a city full of movement, music and laughter into a city of complete tranquility.
Here are the best spots for relaxing in Porto:
Visit Cantinho das Aromáticas
Rua do Meiral, 508 | Vila Nova de Gaia
Cantinho das Aromáticas is a certified organic farming company focused on producing delicious herbs, including herbal teas and condiments to use in your kitchen.
I included Cantinho das Aromáticas on this list of the best spots for relaxing in Porto because you can enjoy a relaxed walk on its plantations before heading to the grocery store where you can buy not only its products but also beauty products, organic food & wine and even books about organic agriculture.
On the side there is a small greenhouse which is where I buy all the aromatic plants that I use in my kitchen.
How to get there: Take the bus 902 at Casa da Música and get off at the stop 4 Caminhos – go down Rua do Meiral and about 500m you will find Cantinho das Aromáticas on your right-hand side.
Visit Parque Biológico de Gaia
Rua Cunha, 152 | Avintes
Parque Biológico de Gaia (a biological park located across the Douro river) is a well-kept secret from foreigners, but it certainly comes to mind when searching for the best spots for relaxing in Porto.
It is not only a protected reserve that harbors an enormous amount of fauna and flora along its 34 hectares, recreating its natural habitat, but it also presents the opportunity to learn along the way.
It has a pedestrian path with around 3 km, allowing you to explore several natural habitats as well as route mills, rural houses, granaries, oak groves, pine forests, lakes, the Febros river, and numerous display cases with information about the surroundings and plant identification plates.
Therefore it is a great activity for families with kids (much better than going to the Zoo de Santo Inácio to be honest!) and for couples looking for a romantic moment.
How to get to Gaia Biological park: The most practical way is to drive to the park. If you need to take a public transport, go to Praça da Batalha, in Downtown Porto, take a bus from MGC Transportes to LEVER/MOSTEIRÓ/CANEDO or Crestuma. Ask the driver to leave you at Gaia Biological Park. 
Appreciate the view from Cais de Gaia
We like to mock the people of Gaia (the city just across the Douro river) saying that the only good thing that Gaia has is the view towards Porto (actually, I have been heavily insulted by people who read that article and couldn't take a joke. Sigh).
It is not quite true, obviously, because the best Port wine lodges are located in Gaia. Moreover, right in front of the wine lodges there is a large walkway for carefree walks where you can make some low budget souvenirs' shopping.
Right across the street is Mercado Beira Rio, where you can enjoy a light meal at one of the food stalls.
For a special occasion I highly recommend you to go for a glass of wine and a cheese board at Enoteca 17.56 as it is one of my favourite classy wine bars in town 🙂
How to get there: take the cable car located practically in front of the subway station Jardim do Morro.
Extra: Go on a private tour in Porto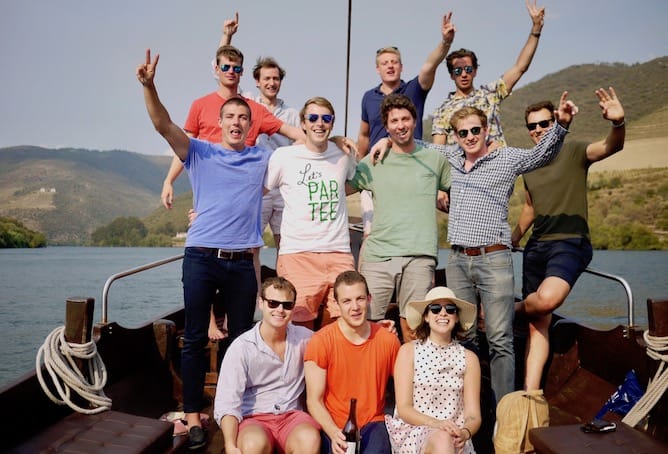 The best way to get to know Porto is to go on a private tour with me!Check this page to learn more about my tours in Porto, or simply send an email to sara@portoalities.com. I will shortly get back to you with a tailor made tour designed specifically for you.It will be a pleasure to welcome you in Porto!
---
Save this article for later: