In a happy turn of events people have noticed that Porto is not only downtown and the Ribeira and have even sought out alternative destinations off the beaten track.
As such, I thought that I should write about things to do in Boavista, considered by many to be the more corporate and high-class sector of Porto.
Life in this part of the city revolves around Avenida da Boavista, its main vehicular artery. I would even go as far as to say that Boavista consists of 2 "blocks": one around its eponymous roundabout (or traffic circle, if you prefer), featuring Casa da Música, the Synagogue and Bom Sucesso Market, and the other, right at the end of the Avenida, at the edge of Parque da Cidade near Sea Life Porto.
Let's find the best things to do in Boavista 🙂
R. Dom João de Castro, 210 | Porto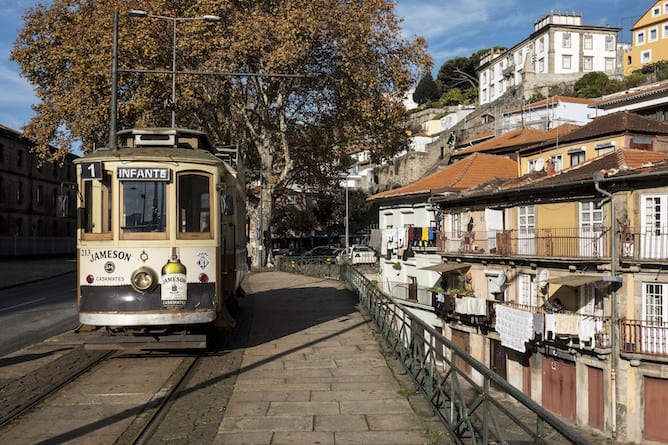 You cannot write and article on the best things to do in Boavista without mentioning Fundação Serralves, one of my favourite places in Porto. The building itself is beautiful and frequently hosts exhibitions by renowned artists like the painter Paula Rego, sculptor Anish Kapoor and even the controversial photographer Robert Mapplethorpe.
You can also visit the beautiful gardens of Fundação Serralves, designed in such a way as to always have a tree "in bloom". And, while you're there, don't forget to experience the Treetop Walk, a network of walkways "suspended" from the tree tops. It is really, really wonderful, and one of the most romantic things to do in Porto.
I recommend that you purchase the ticket for Fundação Serralves (including gardens) online because it makes things simpler. However, if you are on a budget, you can go there on the morning of the first Sunday of every month as it's free. Brace yourselves, though, as it will be full of screaming children.

How to get there: the 203 and 207 buses stop right in front of Serralves.
Take a walk in Parque da Cidade
Avenida da Boavista | Porto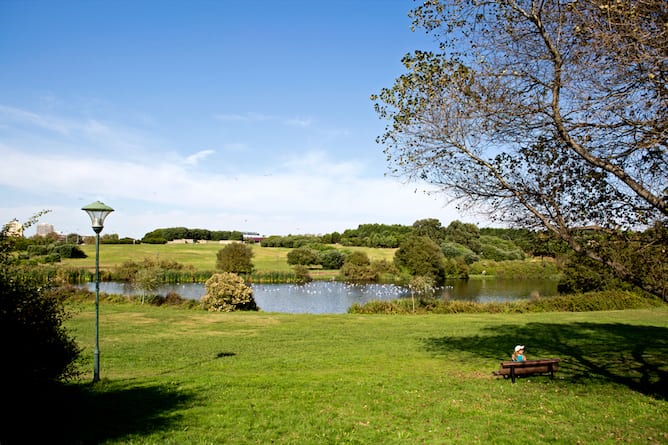 It took me quite a while to actually enjoy Parque da Cidade as it always seemed to me to be a large and confusing park with too many entrances, paths and animals running around without a leash 😛 However, it must be said that it is one of the best gardens in Porto because of its versatility: there is room for sporting activities, yoga classes, picnics with friends, romantic walks and morning jogs. Visiting this park is, without a doubt, one of the best things to do in Boavista.
Also, on Saturday mornings there is an organic market that takes place in Parque da Cidade (behind the Soundwich restaurant), where you can find high quality produce.

To everyone's delight (including my own as I run there on the weekends) there are public water fountains and bathrooms throughout the park.
How to get there: there are several entrances to Parque da Cidade – I like to use the Avenida da Boavista entrance, because there is free parking in front.
Take your kids to see the penguins in SEA Life Porto
Rua Particular Nº 1, Castelo do Queijo | Porto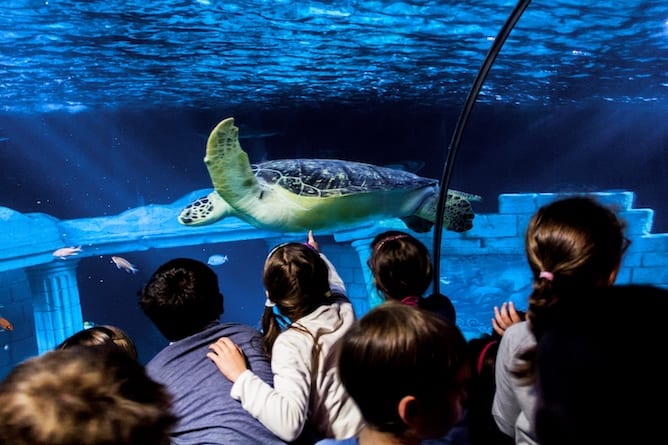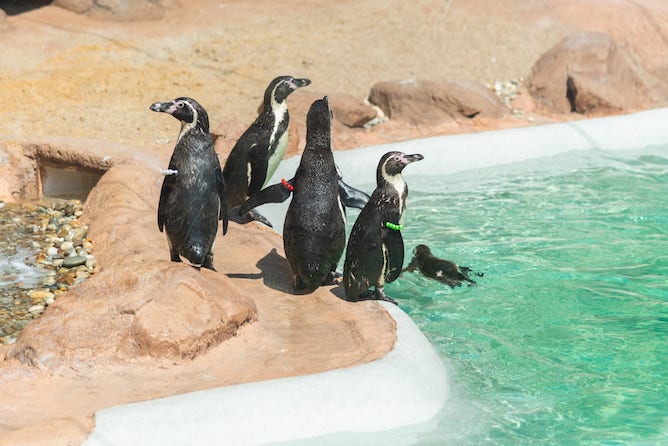 A friend of mine just became a mother about a year and a half ago and when she took her child to SEA Life Porto for the first time she was like: "if I had known that it was that good, I would have taken my kid there – I think I'll go alone too!". You can understand the temptation: it's that SEA Life Porto, besides being a great destination for families with kids they also have a large outdoor area with benches for people to sit and "view" the "lake" where the penguins are fed, much to the delight of the kids (and the families). I've even had people tell me that they preferred SEA Life Porto to the Lisbon Oceanarium, specifically because of the large outdoor area.
So, if you're looking for things to do in Boavista, I would heartily recommend SEA Life Porto.
If the weather is nice go to SEA Life Porto and then take a stroll around Parque da Cidade (there is an entrance nearby) or go to Matosinhos beach just the other side of the road.
How to get there: there are many, many buses that stop at the roundabout of Castelo do Queijo or at the end of Avenida da Boavista (namely: the 200, 203, 205, 500 and 502).
Avenida da Boavista, 604 | Porto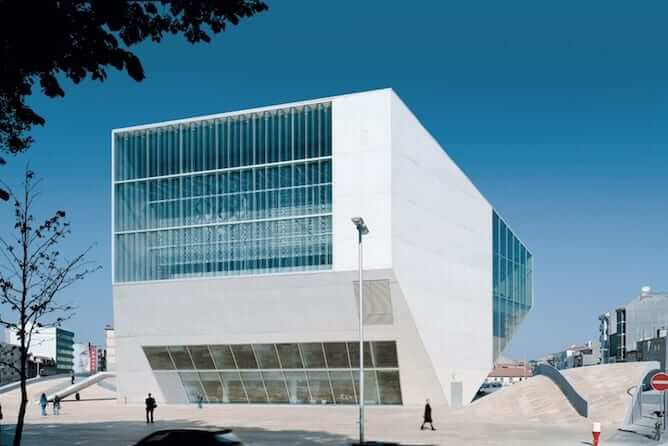 If you go up Avenida da Boavista in the direction of the city centre you will find the stunning Casa da Música on your left. This venue, considered by many to be an eyesore is one of the biggest attractions in terms of contemporary Porto architecture. It has 3 resident orchestras and 2 resident choirs, an eclectic programme and even an educational service which regularly organizes activities for kids. So, if you wish to experience one of the best things to do in Boavista you should visit Casa da Música!
The way I see it, the best way to explore Casa da Música is to watch a live show. Having said that, the last time I did so (November 2021) I didn't feel too comfortable as they didn't check for digital vaccination certificates (even though they are required to by law), didn't check people's temperature at the door and they didn't provide hand sanitizer… Let's just say it was a very unsettling (unnecessarily so) evening.
There is another way to experience this building, in an orderly manner and in smaller groups, which is via a guided tour of Casa da Música. I've done this several times, with clients, and I've always enjoyed myself.
How to get there: Casa da Música metro station is 5 minutes away.
Take a leisurely stroll through Agramonte cemetery
Rua da Meditação, 80 | Porto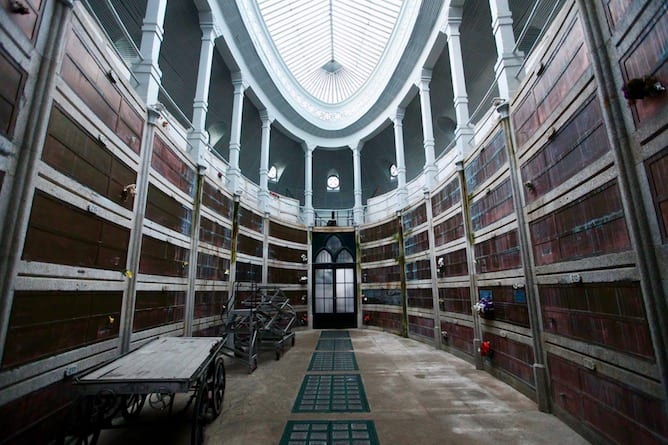 It may seem strange to read this but one of the best ways to get to know a society is by analyzing its way of dealing with the dead and the concept of death in general. Now that I think about it, one of the things that I do when I travel is to visit local cemeteries. I get so introspective thinking about life and the moment. So, at least for me, one of the most interesting things to do in Boavista is to "take a walk" in Agramonte cemetery.
This cemetery was inaugurated in 1855 and its chapel was expanded in 1906 by José Marques da Silva, one of the seminal Portuguese architects from the 19th and 20th centuries who left his mark on the city having designed, among other buildings, the famous São Bento train station.
This cemetery is the resting place of several public figures, like the cellist Guilhermina Suggia.
Aside from the graves of António Soares dos Reis and António Teixeira Lopes, it also has a beautiful mausoleum dedicated to the victims of the Bacquet Theatre fire. It was built incorporating the ruins of the Bacquet Theatre like pieces of iron that were twisted by the fire. It is magnificent and profoundly forgotten.
How to get there: Casa da Música metro station is 5 minutes away on foot.
Try some tapas at Bom Sucesso Market
Praça do Bom Sucesso, 74-90 | Porto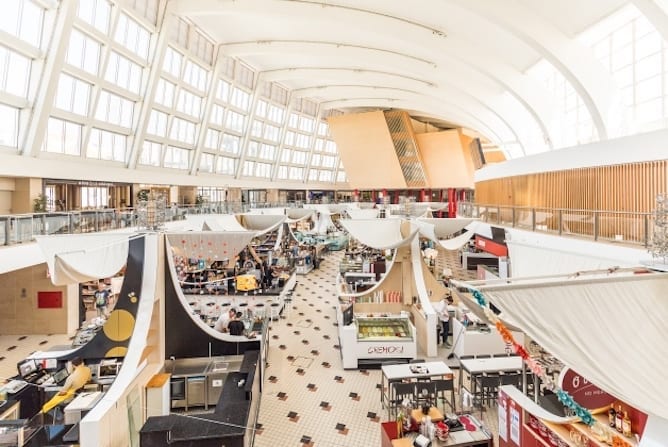 Bom Sucesso Market, one of the oldest markets in Porto (specifically for fish) is a notable example of how it is possible to adapt historic buildings in a modern style tastefully, without defacing the past. These days, instead of the hollering fishmongers you hear soothing background music and socialize around the numerous food stalls.
The options are endless: éclairs from Leitaria da Quinta do Paço, pizzas, poke bowls, suckling pig from Bairrada, wine by the glass, cocktails, vegetarian dishes, ice creams from Neveiros… the variety is such that even the pickiest member of the group will be satisfied.
How to get there: Casa da Música metro station is 5 minutes away on foot.
Have a real sandwich at Tasca da Badalhoca
Rua Dr. Alberto de Macedo, 437 | Porto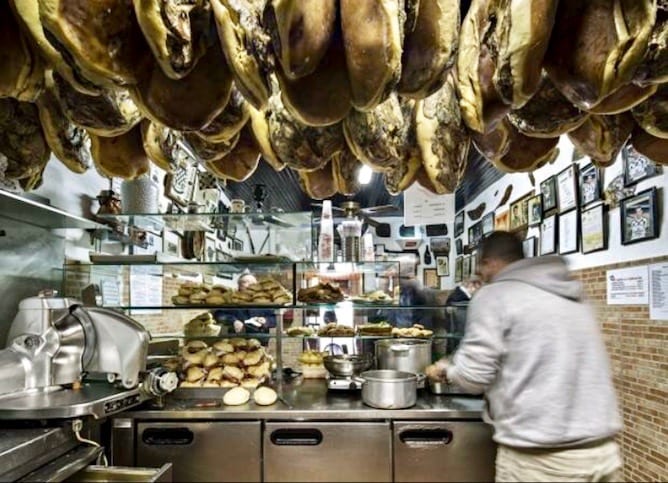 Many good folks mistake the real Tasca da Badalhosa for Taxca on Rua da Picaria. However, the true lovers of Tascas in Porto know that everything started in a tiny, red, hobbit-sized house in the Boavista / Ramalde area. There, among the hanging legs of smoked ham and the smile of Dª Lurdes, you will find the best presunto, liver and caramelized onions or Rojões (pork) sandwiches in the whole of Porto. The rest is history.

How to get there: catch the 202 bus and get off at the Alberto Macedo stop.
Visit the Holocaust Museum
Rua do Campo Alegre, 790 | Porto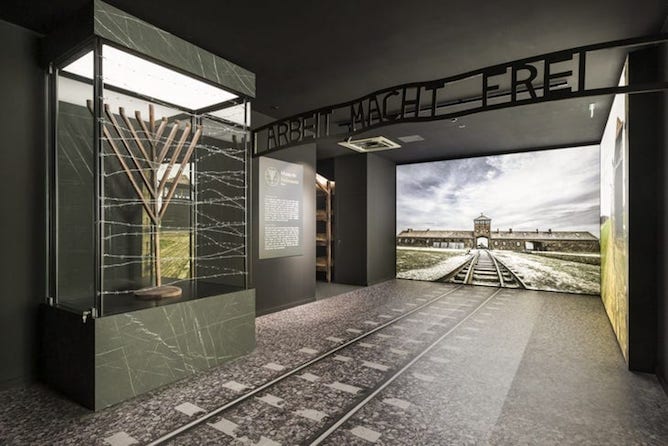 I was almost not going to include the Porto Jewish Community's Holocaust Museum in this article about the best things to do in Boavista. It's just that it is a bit strange to have a museum like this in a country that: 1) did not participate in the 2nd world war, and 2) at that time, this country was ruled by a dictator who did everything within his power to prevent the arrival of Jews to Portugal. It is, in my opinion, a museum that is quite removed from our history culture. It is, however, something to be admired about the initiative of the Porto Jewish Community.
Also, you have to remember that for those who have not had the chance to visit an old concentration camp, this is a closer and more accessible option for learning about the horrors of the 2nd world war. Also, while you're there you should also check out the Synagogue of Porto – it is closed for visitation, but it is a beautiful building.

How to get there: Casa da Música metro station is 5 minutes away on foot.
Go for brunch at Negra Café Boavista
Rua de 5 de Outubro, 93 | Porto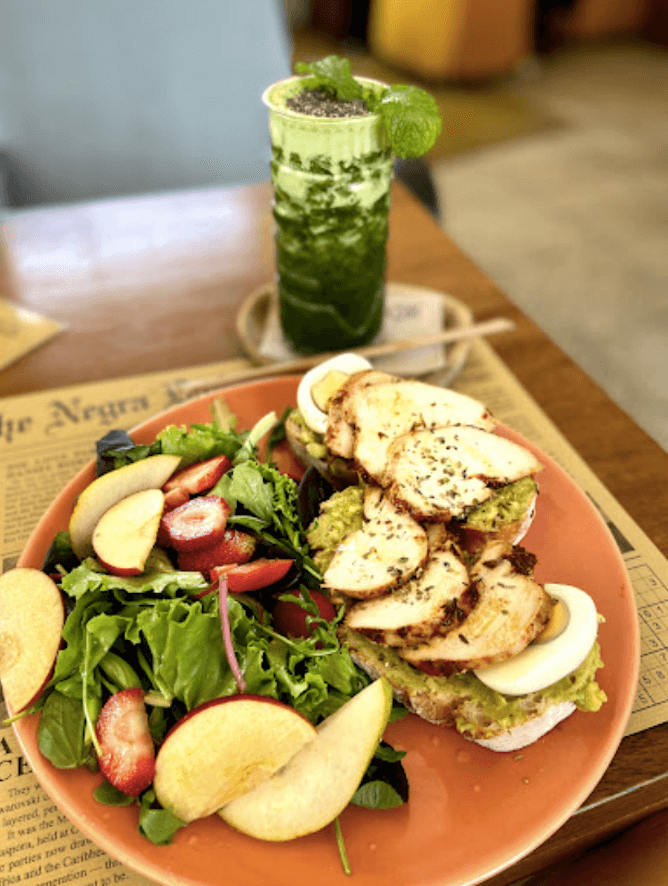 I must admit that Brunch in Porto has sort of lost its thing for me. However, I do enjoy brunch in the new Negra Café of Boavista. It is spacious, full of natural light and the staff could not be nicer, even when they are swimming in hard work.

How to get there: Casa da Música metro station is 5 minutes away on foot.
Diversas localizações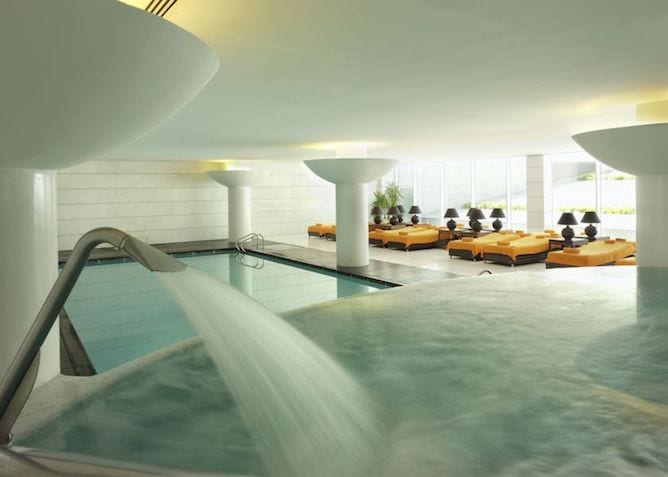 If you are clueless about the best things to do in Boavista and feel like pampering yourself the why not take a massage at the Sheraton Hotel & Spa? It is considered one of the top hotels in Porto and features a spa when you can enjoy body and face massages both single or couple's.

How to get there: Casa da Música metro station is 15 minutes away on foot.
Have lunch in Goela
Avenida da Boavista, 4 | Porto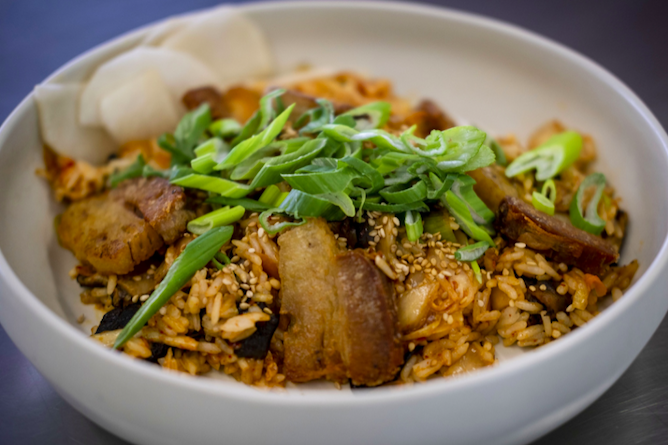 Chefe João Ribeiro describes his cuisine as "random comfort food" and that definition is spot on. I have rarely seen so much creativity in one chef who offers a different menu EVERY DAY, often with inspiration from beyond this countries borders.
In August Goela Abaixo had some construction work done and as a result now has a lot more room to accommodate its customers. Outdoors they can seat about 14 people with another 6 inside. This means that in the winter the restaurant will be more comfortable, but the chef admits there are still some improvements to be done.
There are two daily specials (one of them vegetarian) for 7€, soup for 2€ and the salad for 1,5€. If that doesn't sound like your thing they also have options a la carte – if you're in luck I recommend the sun dried tomato arancini which is to die for.
O Goela tem uma esplanada pequena (14 lugares) e meia dúzia de lugares no interior, pelo que recomendo que marque lugar. Também tem serviço de take away.
Given the limited space in the restaurant I would highly recommend that you book beforehand. It also does take-aways.

How to get there: Casa da Música metro station is 15 minutes away on foot.
Save this article for later: