I organize private tours in Porto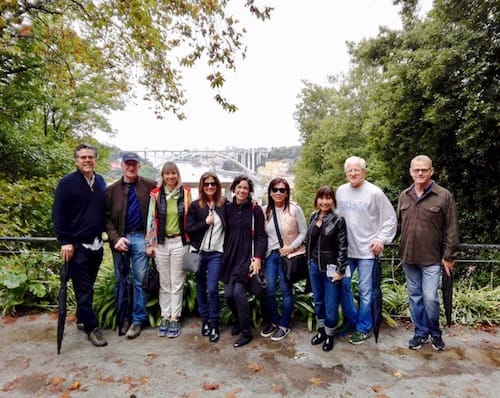 Check this page for more information or send an email to sara@portoalities.com.
What is the best time to visit Porto? We get asked this difficult question A LOT and our answer is…any time of year! But let's be serious for a second, Autumn in Porto is one of the most magical things you will ever experience.
There are many reasons why you should visit Porto during that time. For example, there is the mild weather, the smell of roasted chestnuts, the less crowded city and more.
If you're unsure how to spend Autumn in Porto, here are our top suggestions:
Visit the amazing parks in Porto
While you're spending Autumn in Porto, we recommend you visit some of the most famous parks and gardens in the city. These places get stunning with all the golden leaves during the Autumn months! Not to mention, each park has an interesting story for its visitors. Here are some options to explore:
Go out for hot chocolate
Autumn is the time of year when you finally have an excuse to go out for hot chocolate. And when you're in Porto, the options won't disappoint you. Here are some of our favorite places for hot chocolate in Porto:
Celebrate Saint Martin Day
Like many other countries, Portugal celebrates Saint Martin on the 11th of November. Saint Martin was a Roman soldier who cut his cloak in half to give it to a naked beggar during the winter. In that same night, Saint Martin dreamed that Jesus was wearing the half cloak he gave away. And that's when he decided to be baptized.
During Autumn in Porto, you can attend a magusto, a gathering to celebrate Saint Martin. In a magusto, people roast chestnuts on bonfires and drink wine, jeropiga or água-pé.
Many people have the magusto in the street, so don't be shy and simply join the party.
Jeropiga is freshly-squeezed grape juice mixed with a spirit drink called aguardiente. Água-pé is water with grape marc and schnapps, so it's a less alcoholic beverage.