In my daily to do list is the consumption of dark chocolate. Fortunately, there are many places to buy high quality chocolate in Porto, which are on this article. Enjoy it! 🙂
Bombonaria Bonitos
Rua Afonso Lopes Vieira, 150 | Porto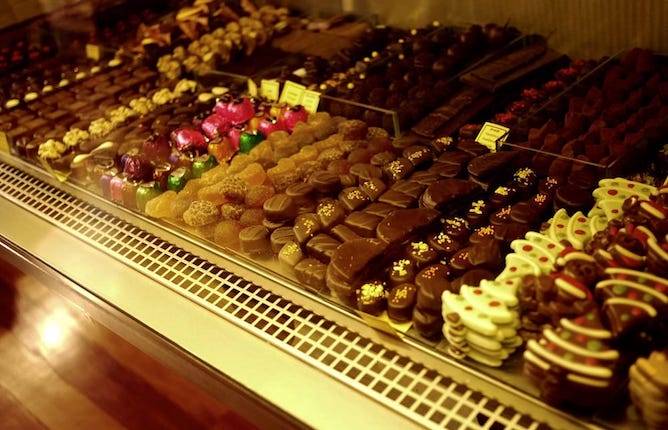 Bombonaria Bonitos holds a very special place in my family, specially during the Christmas season. Every year we pay a visit to this store, just a few days before Christmas' Eve, to get a box of handmade bonbons and a box of old whisky truffles (yes, they are as good as it sounds!). After having dinner we open those beautiful dark green boxes and take our time to pick the right flavoured bonbon: coconut, currant, nut, coffee… or my very favourite, the violet one.
These out-of-this-world bonbons are the secret weapon of this store, founded 22 years ago by the chocolate master Valdemar Bonitos. Having learned how to make chocolate in Switzerland, he founded Confeitaria Cunha in 1968, which used to be one of the few charcuteries in Porto. Meanwhile, he sold Confeitaria Cunha to dedicate his time to what he does best, much to the delight of all the chocolate devotes in Porto.
Chocolataria Equador
Rua Sá da Bandeira, 637 | Rua das Flores, 298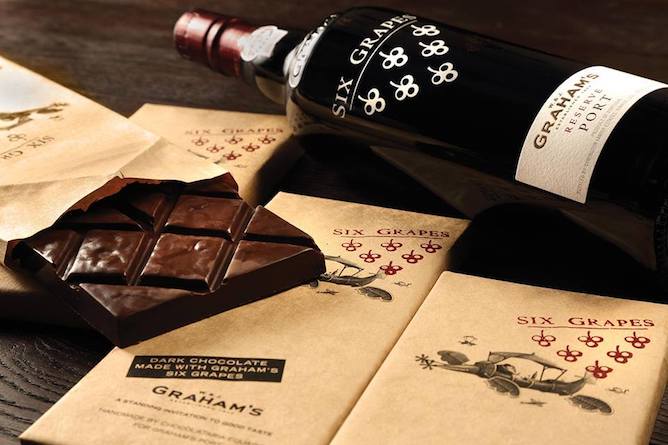 Chocolataria Equador was founded just a couple of years ago to soon become a recognised brand, both in Portugal and in internacional markets as well. It has a wide variety of chocolate tablets which is frequently renovated with bold flavour combinations, such as white chocolate with passionfruit and dark chocolate with curry. And at this time of the year they sell small chocolate Christmas trees… 🙂
Arcádia
Avenida da Boavista, 1046 | Rua do Almada, 63 | Rua de Santa Catarina, 191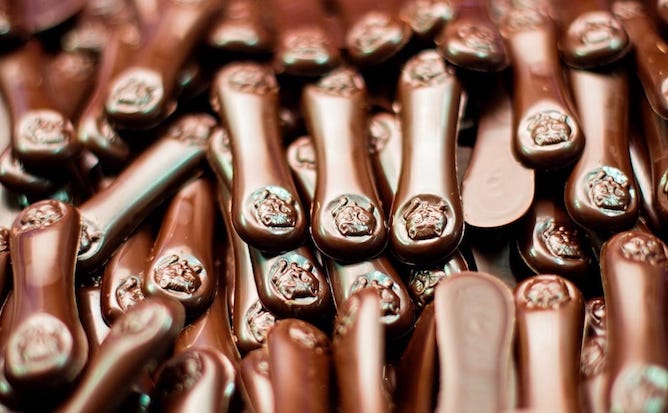 Arcádia, with its 82 years, is the oldest chocolate store in Porto. Under the tight management of the brothers Margarida and João Bastos, it has reached the biggest cities in Portugal and the next steps might be taken abroad. It also established partnerships with alcoholic beverages' companies in order to produce bonbons with Porto wine, whisky and brandy. But let us talk about business no more; it's more important to focus our attention on these chocolate delicacies in front of us!
Save this article for later: