I organize private tours in Porto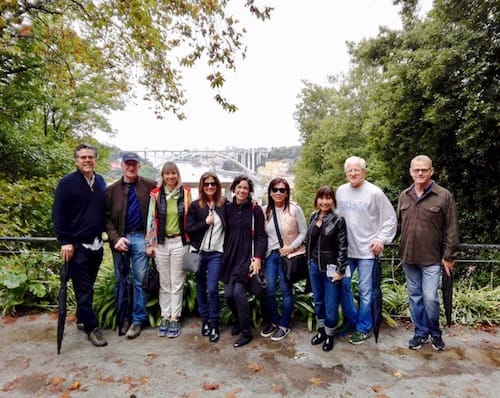 Check this page for more information or send an email to sara@portoalities.com.
Ever since I lived in The Netherlands I started to really appreciate craft beer.
Therefore, it's with great enthusiasm that I wrote this Guide of 6 amazing craft beer pubs in Porto.
By the way, you might also like my guide on what to do on a party weekend in Porto! Tchim Tchim! 🙂
Before reading this article: have you already decided where to stay? If not, read my article about the Best neighborhoods to stay in Porto! There I give you plenty of recommendations of great hotels and apartments in Porto.
Drums please. The best craft beer pubs in Porto are…
Once and a while, among all the touristic & gourmet places that open every. single. day. in the city, one gets really into my heart. Such is the case with Armazém da Cerveja, for me the best beer pub in Porto at the moment.
This very cozy and unpretentious beer pub serves over 90 internacional beers and over 30 Portuguese ones. Moreover, if you are not quite sure about your beer preferences, the friendly owners, Rúben and Pedro, will do their very best to learn about your preferences and advise you accordingly. This is how I discovered some of the nicest IPA I've ever tasted, as well as the amazing sour beers.
At Armazém da Cerveja you can order appetizers such as cheese boards, grilled sausage, toasts and pork sandwiches. But the cherry on top is that you can actually BRING your own food, or order from a local restaurant and eat there for free – how cool is that? I am so in love with this place guys <3
How to get there: the subway station 24 Agosto is a 3 minutes walking distance.
Pausa BarRua de José Falcão, 82 | Porto
I have conflicting views about Gulden Draak Bierhuis – you see, this used to be one of my favourite craft beer pubs in Porto, called Pausa, but it was acquired by the Belgian beer brand. They change the decor and now instead of a classy bar, one has to live with a monotone, camel like decor, as you see in the pictures =/
Nonetheless, I have to recognise some merits in Gulden Draak Bierhuis in Porto, like the fact that it serves 12 references of craft beer (ranging from 2,50€ to 6,50€) and 65 in bottles (from 4,50€ to 7,50€). The majority of the beers is of Belgian origin (such a pity, because we DO have great beer in Portugal), but it also features German, English, American and a couple of Portuguese beers.
At this craft beer pub in Porto you can also get wine by the glass (3€) and some liquors and whiskeys (5€ to 9€).
How to get there: the subway station Aliados is a 5 minutes walking distance.
Bonaparte BaixaPraça Guilherme Gomes Fernandes, 40 | Porto
I am not sure if craft beer shop in Porto is the best classification for Bonaparte Downtown, but there you can certainly find a good selection of beers (over 25 varieties, mostly coming from Germany and Belgium).
You can also find a good variety of whiskies (Scottish, American and Irish), Port wines and rum – actually, my favourite drink at Bonaparte Downtown are the old rum shots with lime and coffee.
Something quite unique about this craft beer shop in Porto is that here you can not only have a drink but also enjoy a proper meal. Therefore, it is a great place to watch football matches or to go on a romantic date, in my opinion 🙂
How to get there: the subway station Aliados is a 5 minutes walking distance.
Letraria Craft Beer GardenRua da Alegria, 101 | Porto
I couldn't be happier that Letra, my favourite brand of Portuguese craft beers, finally decided to settle down in Porto with a craft beer garden. The concept is rather unique and revolves around a beautiful (and quiet) garden and two small craft beer pubs on a busy street in Porto. Therefore, all of a sudden there's a new champion on the list of the craft beer pubs in Porto 🙂
At Letraria – Craft beer garden you'll find over 50 varieties of craft beer – 30 come in glass or can and 20 tap beers. There is a clear focus on Portuguese craft beers, but you can also find international brand such as the Danish Mikkeller.
Something great about this place is that it serves both snacks – such as burgers (they have a vegetarian one too) and sandwiches – as well as proper main dishes, such as steaks. As much as they can, they try to use beer on the recipes, which I find great!
How to get there: the subway station 24 Agosto is a 5 minutes walking distance.
Catraio – Craft Beer ShopRua de Cedofeita, 256 | Porto
Catraio was the first craft beer pub in Porto, opened in 2015. Since then a few other places opened, but Catraio remains as the main meeting spot for beer lovers in Porto.
Catraio has over 130 beer varieties – true story! Over its stronghold lies on Portuguese craft beers, such as Sovina, Burguesa, Letra, Toira, Passarola and Mirandum. It also serves dried fruits and tremoços (lupin beans) as snacks.
This craft beer pub in Porto is also a great place to get to know people as the space is very cozy and there are few places to sit down 😉 On sunny days, you can enjoy your beer on the small terrace. It's really nice!
How to get there: the subway station Lapa is a 10 minutes walking distance.
Cervejaria do CarmoPraça de Carlos Alberto, 124 | Porto
Cervejaria do Carmo is the most unpretentious choice from this list of craft beer pubs in Porto, and I like to go there precisely because of that. It has a few tables on the ground floor, a few more on the first floor and a lovely esplanade on the outside, right at the heart of the nightlife of Porto.
It has around 50 different types of craft beers, giving more visibility to craft beers from Porto than to internacional brands. Bear in mind that at Cervejaria do Carmo there are almost no options for people who do not like beer. On the other hand, it has a Happy Hour from 5pm to 7pm – 2 beers for the price of 1! 🙂
Cervejaria do Carmo also has a lot of snacks, such as cheese and ham boards, francesinhas, etc.
How to get there: the subway stations Aliados or São Bento are a 10 minutes walking distance.
A Fábrica da PicariaRua da Picaria, 72 | Porto
I had quite high expectations regarding A Fábrica da Picaria, since it has its own craft beer being brewed on the spot. But to be fairly honest I wasn't very impressed with this craft beer pub in Porto – it has one kind of craft beer and only 5 references of beers, which given little choice to regular customers.
It is a good space for groups of friends though, as it has two large tables facing a big TV screen, and some snack options like burgers and french fries 🙂
How to get there: the subway stations Aliados or São Bento are a 10 minutes walking distance.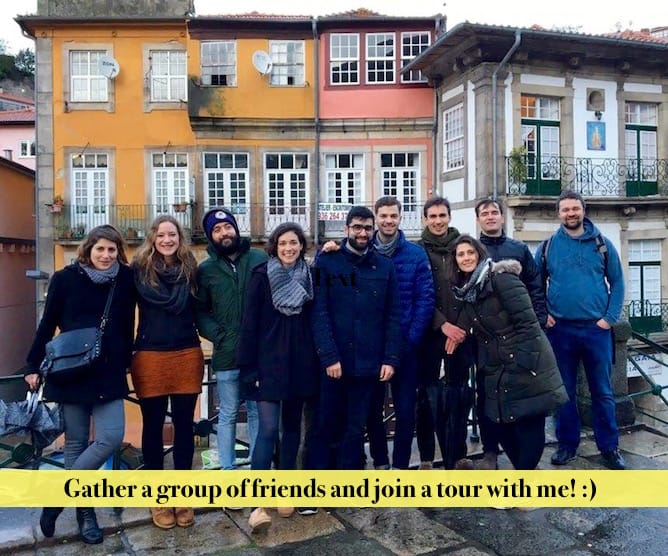 If you would like to make it extra fun during your party weekend in Porto, why don't you join a tour with me? I'll give you a glimpse of Downtwon Porto, tell you a lot of stories that not even the locals know about, and give many suggestions for restaurants and bars. I am sure we'll have a great time together! 🙂
Check here for more information on my tours in Porto, or simply send me an email to sara@portoalities.com It will be my pleasure to welcome you in Porto! 🙂
---
Save this article for later: