I organize private tours in Porto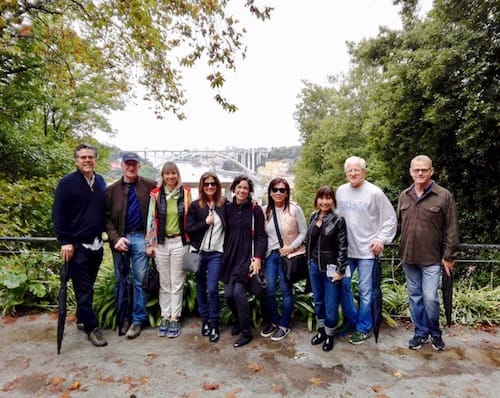 Check this page for more information or send an email to sara@portoalities.com.
The rainy season is inconvenient for many travelers, but in Porto, it could turn into a magical experience.
Not to mention, the city has a great metro system that will shelter you in its tunnels until you get to your desired destination.
So if you already decided where to stay in Porto, come along and I'll show you what to do on a rainy day in Porto!
There are also fun activities to do indoors when you want a break from the rainfall. But first, let's talk about the rain season in Porto.
Rainy days in Porto: An overview

The raining months in Porto (see graph) are stronger in the winter, but they're also unpredictable. Even if you think you have booked your ticket according to your "weather plans", it's always good to prepare for a rainy day in Porto, as I have pointed on on the article about the best time to visit the city.
So here is our advice on what to bring and what to avoid when it's raining in Porto.
What to bring when it's raining in Porto
View this post on Instagram
You need to have a sturdy umbrella to combat the rainy days in Porto and a pair of good rain boots. If you want to go the extra mile, you can bring a raincoat.
Shop for good quality umbrellas at Casa Lima (Rua de Santa Catarina, 231) or at Decathlon (Rua de Fernandes Tomás, 508), where you can also find affordable rain boots.
I advise you to not purchase umbrellas from the variety stores (we call them Chinese stores) unless you're desperate, because they will easily break.
What to avoid on a rainy day in Porto
Other than the standard things to be mindful, some activities must be avoided on a rainy day in Porto, like the Clérigos tower climb and going near the Felgueiras lighthouse.
You can read what to do on a Winter break in Porto for more things to avoid when it's raining or when it's windy.
Now that you've learned about the rain season in Porto, I want to help you take advantage of every day you spend in this magnificent city, so I hope you enjoy my suggestions 🙂
These are the top things to do on a rainy day in Porto:
Play board games
Rua de Santa Catarina, 801 | Porto
Board games give us an opportunity to escape a rainy day in Porto while we get to have fun, relax and order some food (Pizza from Luzzo or Francesinha from Santa Francesinha – the options are plenty).
Where can you playboard games in Porto?
The best place is Arena Porto (Rua de Santa Catarina, 801), a shop with many game options where you can even sit down and have a tournament! People from all over the world visit this store, so don't be shy to ask the staff for help if you need.
Visit a beer brewery
Rua Manuel Pinto de Azevedo, 65 | Porto
There is an interesting craft beer scene in Porto and it has been growing in the recent years. So go the untraditional route and visit a craft beer brewery in Porto instead of a wine cellar.
At the Sovina brewery, you get to learn about the history of the company, the beer revolution in Portugal, what is a craft beer and what are its ingredients. Also, you get to see the production process at Sovina and learn about different beer portfolios.
The visits are around 50 minutes long. The price is 7€ per person and it includes a tasting of two styles of beer.
Stop for a hot drink
Multiple locations
There is nothing cozier than stopping for a hot drink on a rainy day in Porto. Thankfully, the city is full of teahouses and coffee shops like Fábrica Coffee Roasters (Rua de José Falcão, 122) which has a stunning interior, serves good coffee and yummy paninis.
Also, rumor has it that Chocolataria das Flores (Rua Flores 121) serves the best hot chocolate in Porto, so what are you waiting for?
Go book shopping
Multiple locations
One of the best things you can do on a rainy day in Porto is to get a new book and read it while sitting in a local coffee shop absorbing the culture. So don't waste a rainy day sitting at your hotel, go book shopping!
There are several bookstores that sell books in English. There are also some second-hand books in Porto for English speakers.
For comic book fans, head to Mundo Fantasma (Shopping Center Brasília, 1st floor – Store 509 / 510) for hundreds of comic books. Another option is to browse books written in English on Bertrand website and reserve them at a location near you.
Don't forget Porto's famous book fair is held at the Crystal Palace gardens in September. There, you can get many books for a reasonable price.
Explore downtown Porto
Multiple locations
I know, it's raining, it might not be what you were expecting when you booked your flight to Porto. But rainy days in Porto are quite charming.
So take your umbrella, your rain boots and explore the streets of Porto. Go see the most beautiful buildings, the hidden places and the stunning churches. 
One of my favorite places to go to when it's raining in Porto is the Cedofeita neighborhood because you have almost everything in one place and at the beginning of Rua de Cedofeita there are no cars allowed so you don't have to worry about being splashed by incoming traffic.
You can always join us on a private tour and we will take care of you 🙂
This is what people said about our rainy tours in Porto:
Extra: Go on a private tour in Porto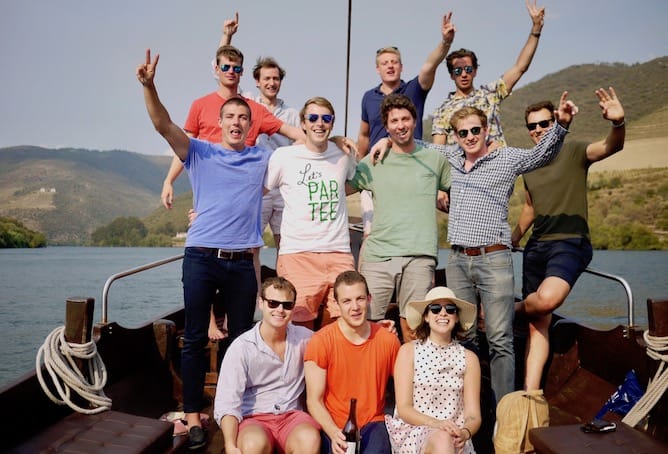 The best way to get to know Porto is to go on a private tour with me!Check this page to learn more about my tours in Porto, or simply send an email to sara@portoalities.com. I will shortly get back to you with a tailor made tour designed specifically for you.It will be a pleasure to welcome you in Porto!
---
Save this article for later: