What to do on a rainy day in Porto
Don't let the rain bring ruin your travel plans! There are plenty of things to do on a rainy day in Porto, these are my top suggestions.
Sava Bobov
The rainy season is inconvenient for many travelers, but in Porto, it could turn into a magical experience.
Not to mention, the city has a great metro system that will shelter you in its tunnels until you get to your desired destination.
So if you already decided where to stay in Porto, come along and I'll show you what to do on a rainy day in Porto!
There are also fun activities to do indoors when you want a break from the rainfall. But first, let's talk about the rain season in Porto.
Rainy days in Porto: An overview


The raining months in Porto (see graph) are stronger in the winter, but they're also unpredictable. Even if you think you have booked your ticket according to your "weather plans", it's always good to prepare for a rainy day in Porto, as I have pointed on on the article about the best time to visit the city.
So here is our advice on what to bring and what to avoid when it's raining in Porto.
What to bring when it's raining in Porto
You need to have a sturdy umbrella to combat the rainy days in Porto and a pair of good rain boots. If you want to go the extra mile, you can bring a raincoat.
Shop for good quality umbrellas at Casa Lima (Rua de Santa Catarina, 231) or at Decathlon (Rua de Fernandes Tomás, 508), where you can also find affordable rain boots.
I advise you to not purchase umbrellas from the variety stores (we call them Chinese stores) unless you're desperate, because they will easily break.
What to avoid on a rainy day in Porto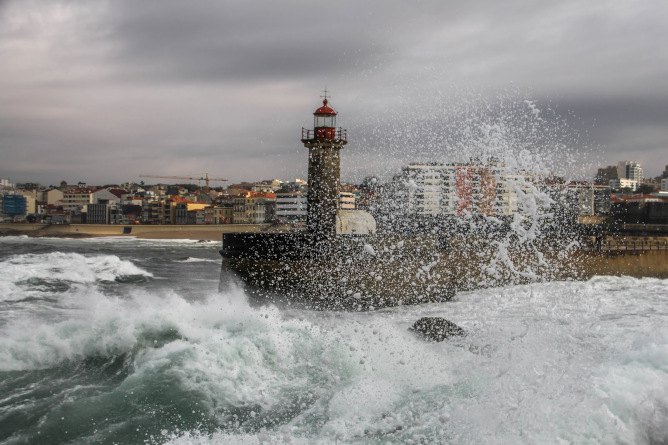 Other than the standard things to be mindful, some activities must be avoided on a rainy day in Porto, like the Clérigos tower climb and going near the Felgueiras lighthouse.
You can read what to do on a Winter break in Porto for more things to avoid when it's raining or when it's windy.
Now that you've learned about the rain season in Porto, I want to help you take advantage of every day you spend in this magnificent city, so I hope you enjoy my suggestions 🙂
These are the top things to do on a rainy day in Porto:
Get the Porto Card for the best discounts on museums and transports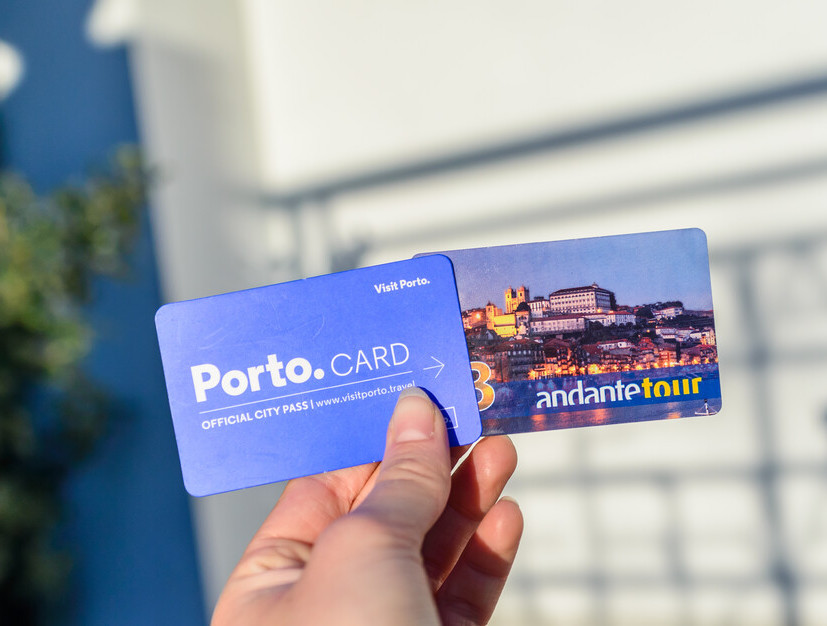 On a rainy day in Porto you will most likely 1) use more public transports, to avoid getting wet and 2) spend more time indoors, namely visiting the best museums in the city. With this in mind, I suggest you to get the famous Porto Card, the official city card with gives you access to most public transports (including the subway, the entire bus system and urban trains) as well as great discounts on all the museums in Porto.
You can buy the Porto Card for 1, 2, 3 or 4 days. The more days you buy, the cheaper it gets per day. For instance, if you buy the Porto Card for one day, it costs 13€, but if you buy the Porto Card for 4 days, which costs 33€, it means that the real cost is 8,25€ / day.
Get ready in advance get your online Porto Card.
Visit the Stock Exchange Palace (Palácio da Bolsa)
Rua Ferreira Borges | Porto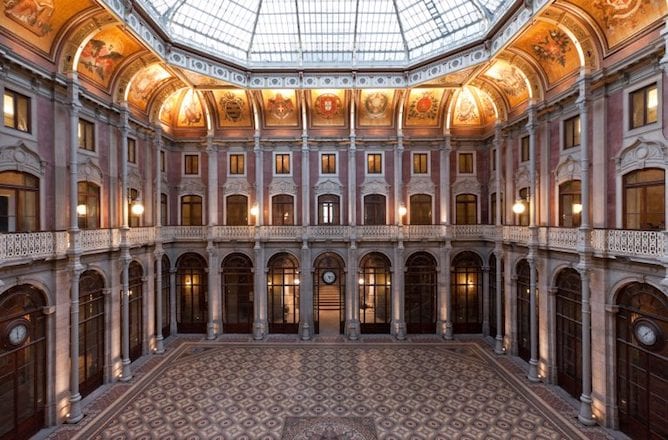 In the past I didn't like to go to Palácio da Bolsa because I thought it was too touristy, but the truth is that it is impossible to resist the charm of this building. From the impressive hall to the monumental staircase, from the famous Arab Hall and the other noble rooms, all the features of the Palácio da Bolsa are unforgettable and well worth a visit. It is also one of the best places in Porto to take good photos for Instagram, regardless of the weather outside.
As it is a very popular monument, I recommend you to book your online ticket to Palácio da Bolsa (at no additional cost).
Explore the temporary Mercado do Bolhão
Rua Fernandes Tomás, 506 / 508 | Porto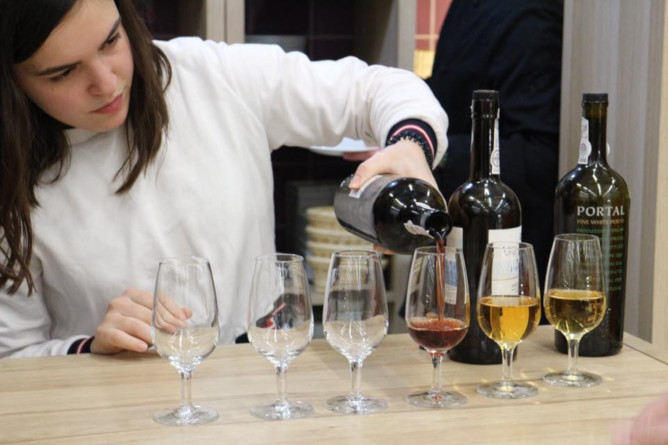 Many of you know that the historic market, Mercado do Bolhão is closed for rehabilitation work and won't open until 2021. However, the same vendors are temporarily relocated to a new space provided by the City Hall called La Vie. It is basically a mall, with plenty of space and light. It may not have the charm and history of the old market, but it is a cool place nonetheless and it is where I do some of my grocery shopping.
There, you can buy fruits and vegetables, check the fresh fish, order a fresh juice and enjoy some tapas.
You can also have lunch at the temporary market of Bolhão as it has some restaurants where you can have traditional Portuguese food for a low price.
Visit one of the best museums in Porto
Several locations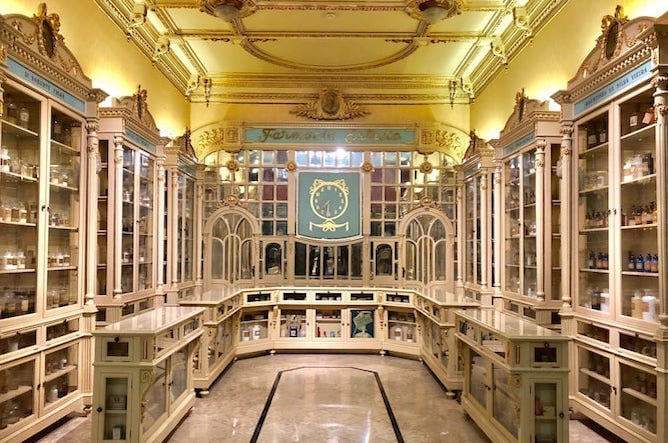 There is nothing more convenient than visiting museums on a rainy day (better than staying at the hotel watching Netflix, eh?), and fortunately Porto has some very interesting ones.
Personally, I love Serralves contemporary museum and the Pharmacy museum, both of which are mentioned on my article of the best museums in Porto. Other great visits are Casa da Música, the Stock Exchange Palace and Soares dos Reis National Museum. All the referred museums and monuments get decent discounts if you have the Porto Card.
Visit the House of Architecture
Avenida Menéres, 456 | Matosinhos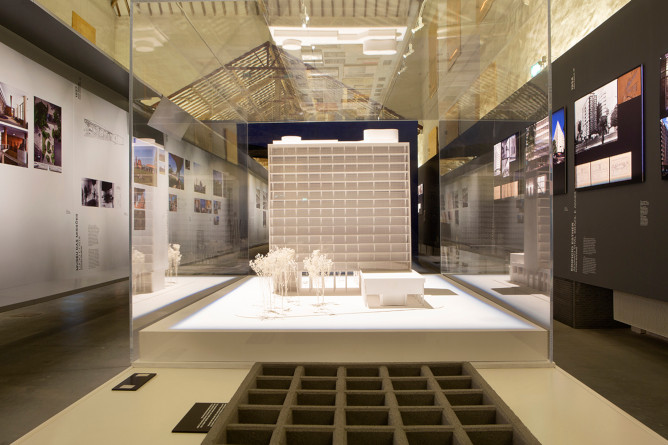 Matosinhos, the home of Álvaro Siza Vieira (one of the greatest architects of our lifetime), has an institution dedicated entirely to architecture.
In this building, known as the first industrial building in Matosinhos, you will not only be inspired by the works of famous Portuguese architects like Fernando Távora, Eduardo Souto Moura and Paulo Mendes Rocha, but you will be amazed by the rehabilitation done on the building itself.
Inside, you will find exhibitions, archives, files, sketches and projects of the most prominent architects in Porto. There is also a shop and a bookstore.
The entry fee is €5 per person. However, visits on Sundays from 10h – 13h are free! Also, kids under 12 years old are free of charge.
Right in front of the building is a specialty coffee shop called Booinga that I highly recommend.
Eat the best bifanas in Porto
Multiple locations | Porto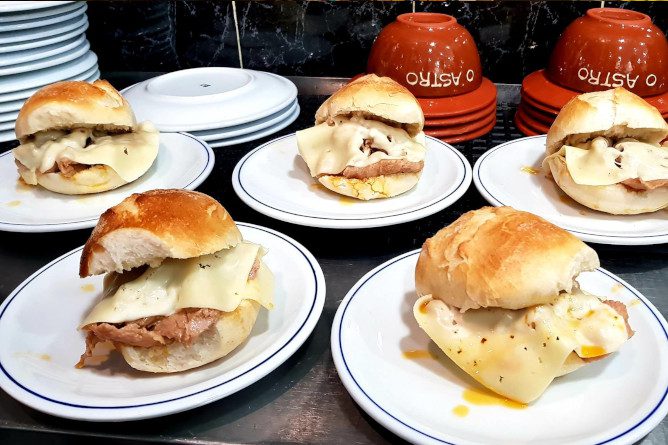 There is nothing like a warm quick bite when on a rainy day in Porto. So instead of sitting at your hotel, how about you try one of the most famous sandwiches in Portugal?
We're talking about the bifana, a pork sandwich served with spicy gravy and caramelized onion (optional). They are known to be cheap and they are usually served with a glass of beer.
O Astro, close to Campanhã train station (Rua da Estação, 16) is famous for having the best Porto-style bifanas in town.
If it's too far of a destination, try Conga (Rua do Bonjardim, 314) located near the famous avenue, Avenida dos Aliados.
Another option to eat bifanas with some yummy local cheese while drinking rosé or beer is Taxca (Rua da Picaria, 26) one of the best places to eat traditional food in Porto.
Enjoy a live music show
Multiple locations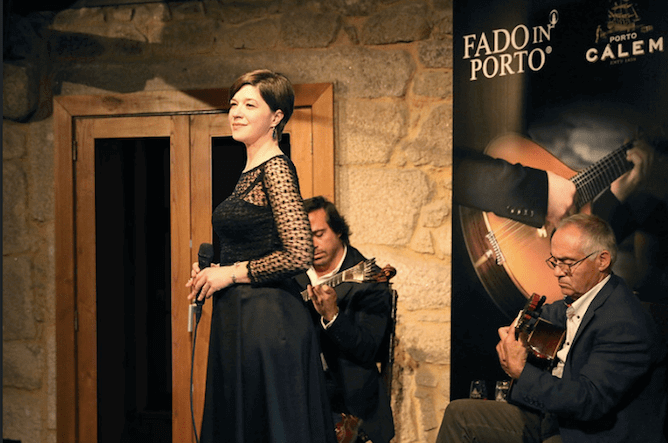 There are great venues in Porto for music enthusiasts. These places are excellent for those who like to stay indoors when it's raining outside.
Another way to enjoy music on a rainy day in Porto would be to visit one of the many bars/restaurants in Porto with live performances. Take for example o Rua, where you can enjoy music from different genres while having dinner.
For jazz lovers check some of the best jazz clubs in Porto such as Hotfive Blues & Jazz Blues Club, is a great place to hang out, but be aware, it can get crowded in there.
There are also several places to listen to live Fado for those who are curious about this unique Portuguese genre.
If you are interested in listening to Fado, I recommend you to buy the online ticket for the Fado show at Casa da Guitarra, which is very cheap – only 14€ / person. Casa da Guitarra is a proper Fado house, where the experience is at its absolute purest.
Another nice way to do it is to get an online ticket for a Fado show taking place at a Port wine cellar, which is a very interesting way to do it and you get to visit the cellar as well and a complimentary glass of Port wine. 😉

Play board games
Rua de Santa Catarina, 801 | Porto
Board games give us an opportunity to escape a rainy day in Porto while we get to have fun, relax and order some food (Pizza from Luzzo or Francesinha from Santa Francesinha – the options are plenty).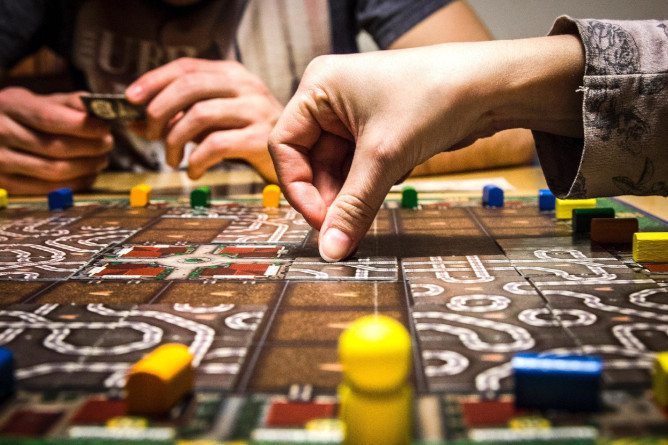 The best places to play board games in Porto is Arena Porto (Rua de Santa Catarina, 801), a shop with many game options where you can even sit down and have a tournament! People from all over the world visit this store, so don't be shy to ask the staff for help if you need.
Visit a beer brewery
Rua Manuel Pinto de Azevedo, 65 | Porto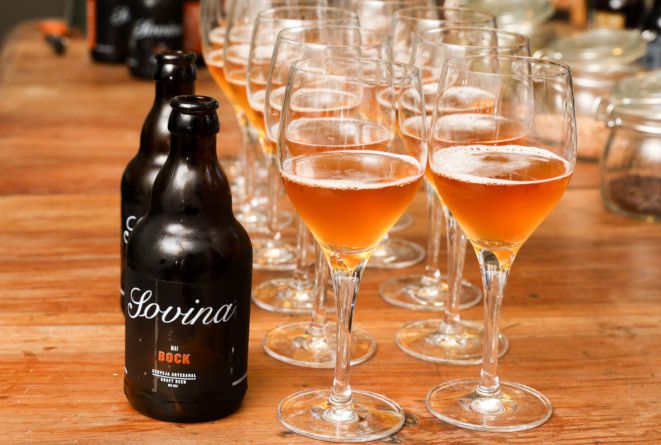 There is an interesting craft beer scene in Porto and it has been growing in the recent years. So go the untraditional route and visit a craft beer brewery in Porto instead of a wine cellar.
At the Sovina brewery, you get to learn about the history of the company, the beer revolution in Portugal, what is a craft beer and what are its ingredients. Also, you get to see the production process at Sovina and learn about different beer portfolios.
The visits are around 50 minutes long. The price is 7€ per person and it includes a tasting of two styles of beer.
Stop for a hot drink
Multiple locations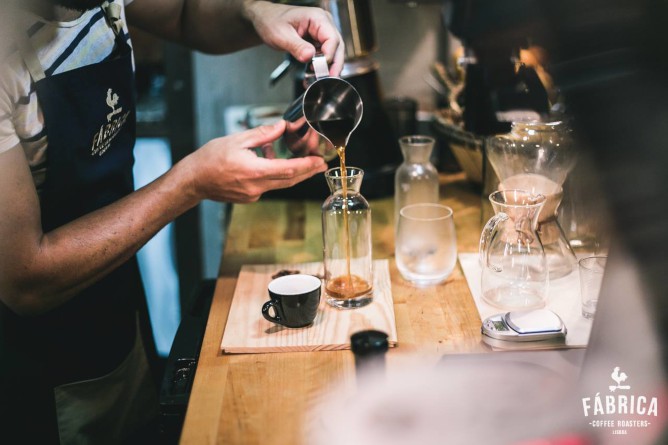 There is nothing cozier than stopping for a hot drink on a rainy day in Porto. Thankfully, the city is full of teahouses and coffee shops like Fábrica Coffee Roasters (Rua de José Falcão, 122) which has a stunning interior, serves good coffee and yummy paninis.
Also, rumor has it that Chocolataria das Flores (Rua Flores 121) serves the best hot chocolate in Porto, so what are you waiting for?
Go book shopping
Multiple locations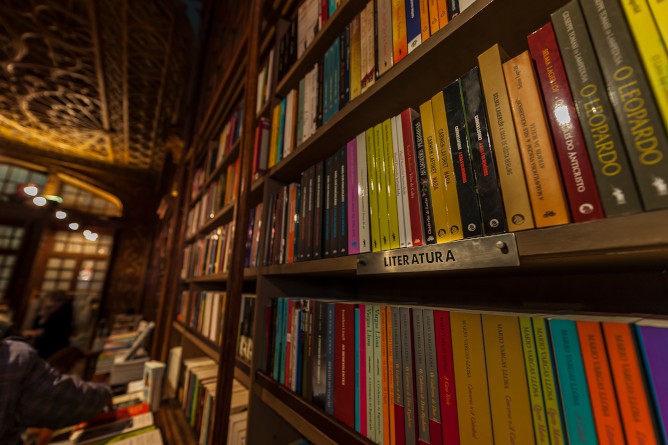 One of the best things you can do on a rainy day in Porto is to get a new book and read it while sitting in a local coffee shop absorbing the culture. So don't waste a rainy day sitting at your hotel, go book shopping!
There are several bookstores that sell books in English. There are also some second-hand books in Porto for English speakers.
For comic book fans, head to Mundo Fantasma (Shopping Center Brasília, 1st floor – Store 509 / 510) for hundreds of comic books. Another option is to browse books written in English on Bertrand website and reserve them at a location near you.
Don't forget Porto's famous book fair is held at the Crystal Palace gardens in September. There, you can get many books for a reasonable price.
Explore downtown Porto
Multiple locations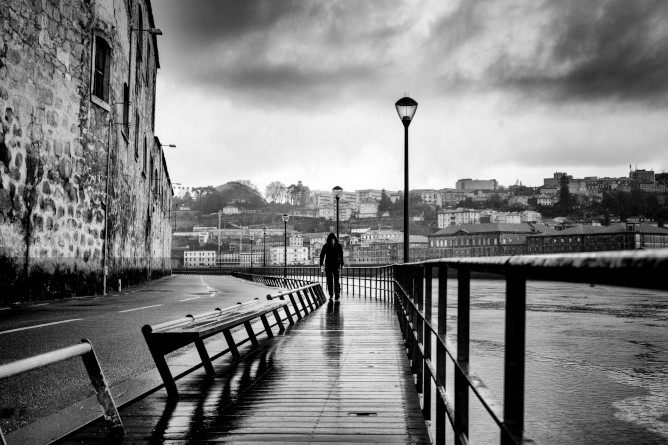 I know, it's raining, it might not be what you were expecting when you booked your flight to Porto. But rainy days in Porto are quite charming.
So take your umbrella, your rain boots and explore the streets of Porto. Go see the most beautiful buildings, the hidden places and the stunning churches.
One of my favorite places to go to when it's raining in Porto is the Cedofeita neighborhood because you have almost everything in one place and at the beginning of Rua de Cedofeita there are no cars allowed so you don't have to worry about being splashed by incoming traffic.
You can always join us on a private tour and we will take care of you 🙂
This is what people said about our rainy tours in Porto:
Save this article for later: