I organize private tours in Porto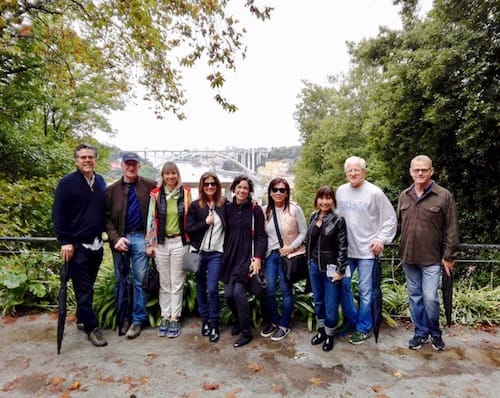 Check this page for more information or send an email to sara@portoalities.com.
If you're planning a trip to spend a few days of spring in Porto, you made the right decision!Spring is one of the best times to visit the "undefeated city" since the weather is moderate and the touristic attractions are not as crowded.There are many things that you can do all-year-round without any problem.
But then, there are other activities that become more special during the spring season in Porto. So here are a few of our suggestions.
The top things to do when it's spring in Porto are:
Have coffee amongst plants
Rua Brito Capelo, 1211 | Matosinhos
As much as we love the beach, it is still chilly during the spring in Porto. So to shelter from the wind near the coast of Matosinhos, you must stop at Terrárea, a plant/flower shop with a café inside.The plants and decorative items are so unique that you could walk around the store for hours without a care in the world. Not to mention, the atmosphere inside will lift your spirit up immediately. When you're done looking at the many stunning species at Terrárea, you can head out to their vegetarian coffee shop on the second floor.Even if you're not vegetarian, this place is perfect for a warm cup of coffee while nibbling on a dessert. You can also stick around for lunch. It costs €7.50 per person and that's including the main dish, a dessert and a drink.How to get there: Matosinhos Sul subway station is a 5min walking distance.
Watch a Fado show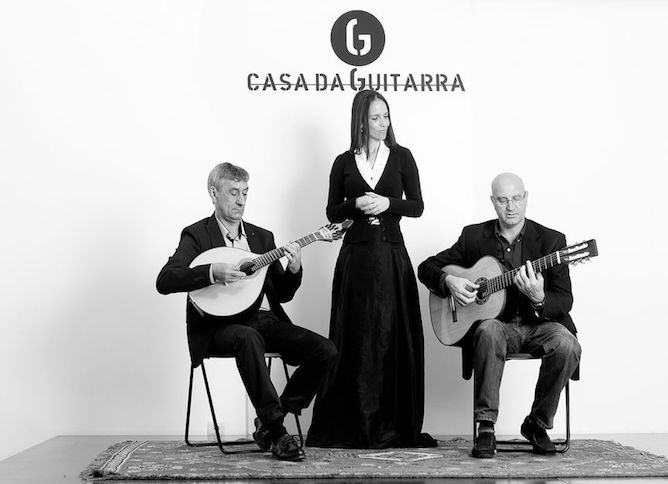 A great activity for a Spring night in Porto is to watch a Fado show. As it usually includes dinner it ends up being an expensive activity (about 30/40 € per person). However, if you are only interested in listening to Fado, I recommend that you to buy the online ticket for the Fado show at Casa da Guitarra, which is very economical – only 14€/person.Another option – both creative and affordable – is to buy a combo ticket for a Fado show at a Port wine cellar. It allows you not only to visit one of the best Port wine cellars in Porto but also to enjoy the wine tasting while listening to fado played in front of the wine barrels. How does that sound?! :)This is a good deal because a visit and wine tasting at a Port wine cellar costs around 15€/18€, and if you go to a traditional Fado show (in a restaurant) you will never pay less than 30€. Therefore, by getting combo ticket you are saving a lot of money since it only costs 21€.
Take a walk around an organic herb farm
Rua do Meiral, 508 | Vila Nova de Gaia
One of the
best relaxing things to do
when it's spring in Porto is to go to Cantinho das Aromáticas, a certified organic farm that plants herbs for teas and condiments.
You can join one of their guided tours with a duration of 1hr – 1h30 and a tasting of a herbal infusion. The cost is €6.50 per person. They also have a shop where you can stock up on some delicious herbs before heading home.
How to get there: at Casa da Música subway station, take bus 902 and get off at Caminhos – go down Rua do Meiral and about 500m you will find the farm on your right.
Shop handmade custom hats
Rua Nova de São Crispim, 237
If you're spending spring in Porto and needing a new hat, check out Chapelaria Centro da Moda, one of the oldest
stores in Porto
. Here, hats are not only an accessory, but they're also a representation of the city's history and a celebration of a forgotten profession, the art of hat making.
The owner of this 1897 store is José Baião who hand makes hats according to the wishes of each client. If you want a custom hat, Baião will measure your head, create a mold for the hat, then lets you choose the color, style and pattern. If you're not a fan of hats, this would make a great gift for someone who is.
How to get there: Marquês subway station is a 12min walking distance.
Attend a football game
Via Futebol Clube do Porto
Even if you're not a fan of FC Porto, one of the biggest clubs in Portugal, attending a match at the Dragon Stadium while it's spring in Porto is a must! The stadium was built to house the Euro 2014 championship where Portugal placed 2nd against Greece. Being there between the enthusiastic singing crowd is something special.
If you won't be attending a game, you can still enjoy the amazing views from outside of the stadium. Also, you can visit the FC Porto museum which is a really fun activity. Don't forget to head out to the gift shop to buy some stuffed dragons or a jersey to commemorate your experience.
How to get there:
Estadio do Dragão subway station is right outside of the stadium.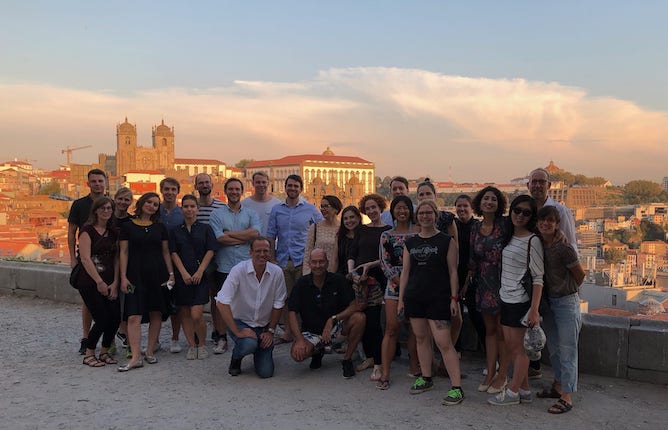 If you want to make the most of your trip to Porto, why not join a private tour in the city with us? We most certainly know the best places in the city, and tips and tricks to enjoy Spring in Porto. We will teach you about the history and economics of the city and tell you secrets and stories that you never heard about. After being with us, you will have a much better understanding of the Portuguese way of life and a list of the best places to go in Porto according to your taste. What could be better than this?
You can read the reviews of our tours on our TripAdvisor and then simply send an email to sara@portoalities.com telling us when you are coming to Porto and how many people are travelling with you. It will be our pleasure to guide you!
Go to a music festival
Parque da Cidade
Many music
festivals
happen during spring in Porto with the most popular one being NOS Primavera Sound. The festival is held at the biggest urban park at the Iberian Peninsula,
Parque da Cidade
from May 30th until June 1st.
NOS Primavera Sound
is always graced with big names in the music industry from both the international and national level.
Bring a good jacket to save you from the chilly winds. And be aware that food, drinks, blankets and even umbrellas are not allowed inside festivals. Even if it's raining cats and dogs, security will take your umbrella away and you won't get it back. You need an umbrella? You'll have to buy an over-priced one from the vendors inside.
Check the line up for this year
here
.
How to get there: take an Uber or a Taxi, public transportation gets too crowded with too many waiting lines.
Tour the Villar D'Allen Manor
Rua do Freixo, 194
One of the best places to visit while it's spring in Porto is the Villar D'Allen manor and its garden. This 18th century building which belongs to John Allen's family, (an English businessman) has one of the best collections of Camellia, the flower of Porto.You can take a guided tour to the garden and learn the history of the building, the garden, the family and their business. You can also go for a garden tour, house tour and wine tasting.Prices: Garden guided tours: €3.50 per person; garden guided tours, Port wine tasting and visit to the house, €12.5. All visits have a minimum number of 5 people or equivalent payment.How to get there: take an Uber or a Taxi.
Visit the animals at the Santo Inácio Zoo
Rua 5 de Outubro, 4503 | Avintes
Santo Inácio Zoo is not like any other establishments that harm animals to make money. When we met the staff and the animals of Santo Inácio Zoo, we quickly learned that this place is there to educate people about the importance of the conservation of wildlife – something they're contributing to greatly. So we highly recommend you visit the zoo when it's spring in Porto and we're positive you'll fall in love with the animals and nature around.
Santo Inácio provides a shuttle service that takes you from São Bento Station to the zoo and back. Entry fee is a bit expensive, but most of that money goes to taking care of the animals so it's worth it.
Prices:
From 3-12 years old: €9.95 and from 13-64 years old: €15.20.
How to get there: use their free shuttle next to São Bento station (see image above), or take an Uber.
Climb one of Porto's many mountains
Multiple Locations
If you love
outdoor activities
, don't waste the opportunity of climbing on one of the most stunning mountains while it's spring in Porto. Parque das Serras do Porto "The Park of Porto's Mountains" is a collection of mountains covering areas. Furthest north is Serra de Santa Justa, while Serra de Pias and Serra do Castiçal are in the center. You also have Serra das Banjas and Serra das Flores on the Southern side.
The park has a history of Roman mining, as there are water streams and rivers, beautiful nature and cute mountain houses. It's really worth the visit.
You can see the walking route in their
website
(it has Google Translator).
How to get there: this park is 40-50 min by car from Porto's center, so you will need a car ride or a
rental
.
Enjoy a dinner with a view
Rua General Torres, 344
| Vila Nova de Gaia
At The Blini, you get to dine while enjoying one of the best views over Porto.For starters, you get to choose between live oysters, smoked ham, codfish salad, grilled tuna with truffles and more. On the wine-paired menu, you have codfish or roasted octopus with veggies, or seafood rice. There is also meat options like ribs, pulled pork or chicken. In the end, you have a chance to try some traditional desserts like Leite Creme (sweet cream milk) or Pão de Ló (Portuguese cake).This place is perfect to watch the sunset when it's spring in Porto.We know this is an expensive restaurant, so if you're looking for a more budget-friendly restaurant, go for Taberninha do Manel. How to get there: Jardim do Morro subway station is a 7min walking distance.
Explore the Biodiversity Museum
Rua do Campo Alegre, 1191
Visiting the Biodiversity Museum is great for people who love history, nature or architecture. The museum "that connect art with biology and natural history" is situated at what used to be the family home of the famous Portuguese poet, Sophia de Mello.This museum is great for families and for rest days when you want to get to know Porto, but without making a lot of effort. Here, you still can enjoy the spring in Porto by walking in the botanical garden surrounding the house/museum. It has many trees and plants from all over the world. It also has a flower garden in the center that blooms beautifully during the spring and summer.How to get there: from Casa da Música subway station, take bus 204 and get off at Jardim Botânico bus stop, the museum is the pink building, you can't miss it.
Extra: Go on a private tour in Porto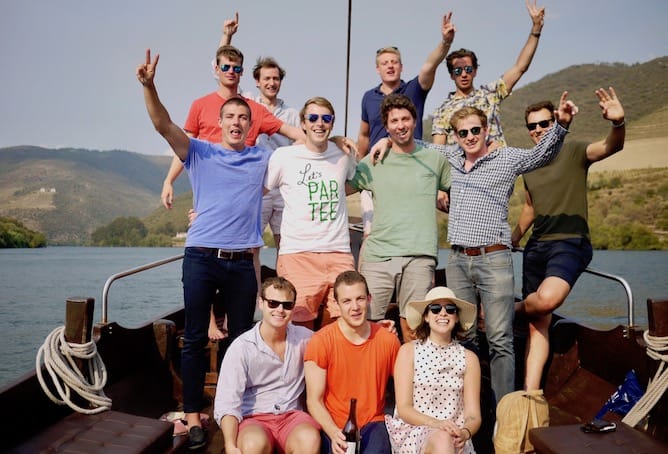 The best way to get to know Porto is to go on a private tour with me!Check this page to learn more about my tours in Porto, or simply send an email to sara@portoalities.com. I will shortly get back to you with a tailor made tour designed specifically for you.It will be a pleasure to welcome you in Porto!
---
Save this article for later: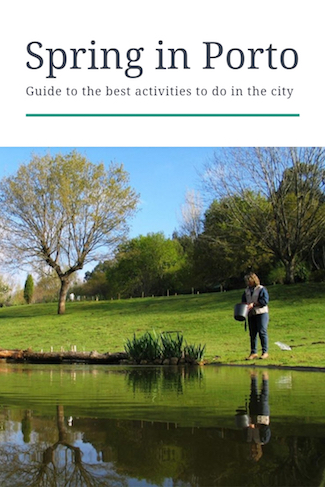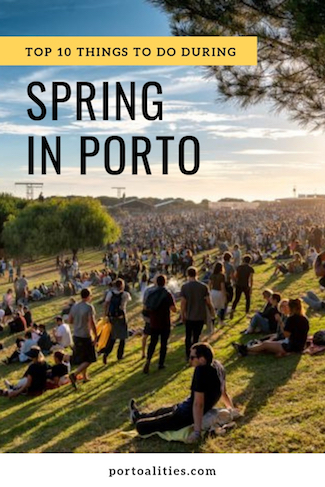 Note: the cover picture was taken by Taty Larrubia.