I organize private tours in Porto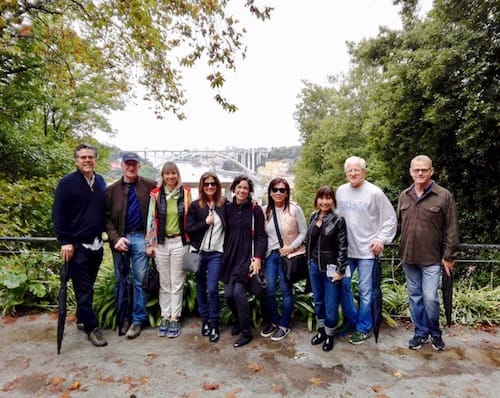 Check this page for more information or send an email to sara@portoalities.com.
Many of you have this glossy image of Porto as a beach destination, which couldn't be more further away from reality! Nonetheless, Porto has much to offer in terms of good weather, amazing restaurants, cultural activities, beautiful parks and gardens and much more.
Discover the advantages and disadvantages of travelling to Porto at each time of the year on this article that answers the questions:
When is the best time to visit Porto?
Basic criteria to decide on the best time to visit Porto
Being a local, naturally I consider that any time of the year is the best time to visit Porto :P, but I gathered some information that might prove useful to you when you're making the decision of when to visit the city.
So, let's talk about the weather first.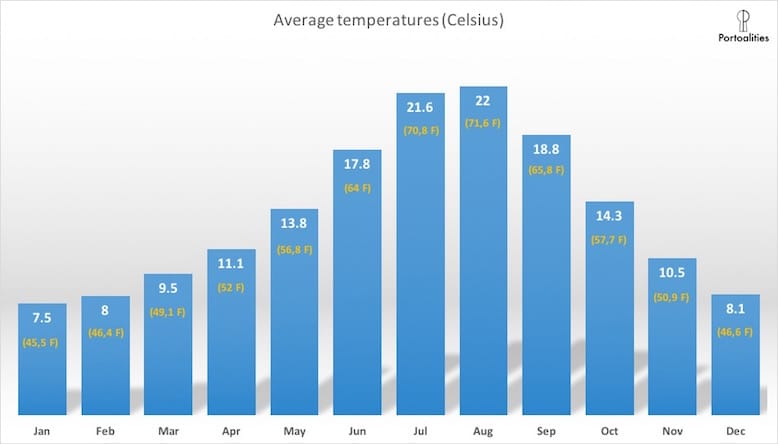 As you can see by the graphics above, Porto has quite moderate temperatures all throughout the year, but it does rain a lot during Winter (and Spring and Autumn too, to be honest).
The last couple of years have been rather exceptional, as we had around 30/35ºC (that is 86/95ºF) during July, August and even September, which actually quite warm.
Another thing you should know about the weather in Porto is that it is temperamental, in the sense that it can be shiny one day and cloudy the following one.
So my recommendation is that whatever the season you choose to visit Porto, make sure that you bring a proper raincoat. It will prove more useful than using an umbrella, as this is also a very windy city.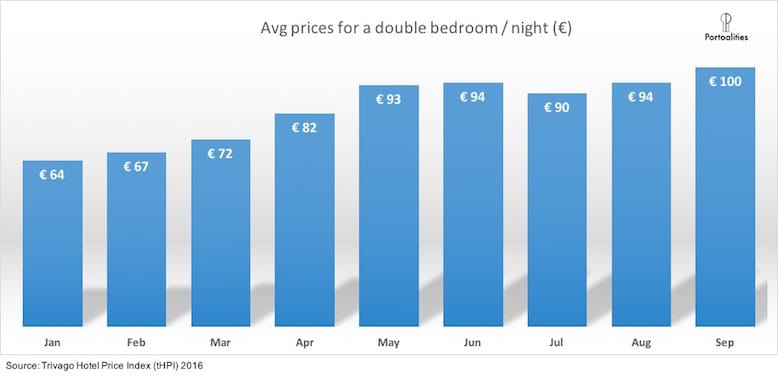 Now, regarding the price of the hotels, you can see you the graphic above that quite naturally prices do increase during Summer time but, interestingly enough, it's in September that it gets more expensive (this data is all from 2016). After Autumn the prices of hotels / Airbnb / B&B and even hostels tend to decrease again.
Based on this information, here's my recommendations on the best time to visit Porto:
1. Autumn Months – September and October
At this time of the year Porto is still enjoying great temperatures but the city is not packed with tourists.
In order to visit museums and other tourist attractions, such as the stunning Lello bookstore and the centenary Bolhão's market, you won't face the annoying queues that exist during the high season.
The photogenic autumn colours don't hurt either, and it is a spectacular time to take a look at the amazing viewpoints of the city, where you can enjoy the dozens of skylights that make Porto a rather unique city in the world.
Equally important, if you are planning to visit the Douro Valley, you will be able to experience the Harvest season! Don't miss the opportunity to visit one of the top vineyards at the Douro Valley – and if you are not that much into wine, you have also other activities to do there as well.
And yes: it is possible to go and come back on the same day – I actually organise private day trips on the Douro Valley 😉
2. Shoulder season: Spring months – April and May
Spring is also an interesting time to visit Porto as the temperatures are getting warmer, the days are getting longer but the city is not overruled by tourists as well. It is easier to get reservations at both hotels and restaurants, and the flight tickets tend to be at a reasonable fare.
In my opinion it is the best time to visit Porto if you're traveling with kids, which is why I made a fun things to do in Porto for families with kids for you to enjoy with your family.
And, as there are not so many people, why not go for a bike ride along the seaside in Matosinhos, Leça da Palmeira or Vila Nova de Gaia? You can find all about the cycle friendly places in Porto on this post.
Because the weather is already very nice but not overwhelmingly warm, it's a great time to take the 6 bridges cruise in the Douro river – and if you buy the online ticket you'll save a lot of time that you'd be wasting waiting on the loooooong queues at the deck (there are always queues to the 6 bridges cruise, it's unbelievable). Please remember that the online tickets are valid for all the boats that depart from the deck in Ribeira, in Porto, and not on the boats that depart from Gaia.
If you're enjoying this article, don't forget to pin it for later: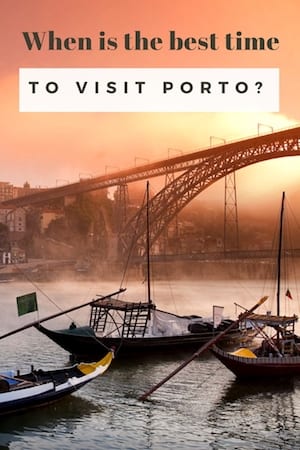 3. June – Specifically June!
It might seems strange that I am suggesting a specific month for you to come to Porto, but there is a very special reason.
The most important festivity of Porto – even more important than New Year's, I dare to say – is the celebration of St. John's festival, that attracts thousands and thousands of both locals and tourists to the city. It is a magical night, with some very funny traditions and plenty of food.
4. High Season: July and August
Porto is COMPLETELY packed with tourists during Summer months, when the weather is great, university students are on vacations, and most companies obliged you to take a week or two off during these months.
It is the perfect time to enjoy the urban terraces of Porto, and the nights are also usually warm so you can go for a late drink at a rooftop as well. During the high season it is also when there are a lot more events going on in Porto, such as concerts, music festivals, open air cinema sessions, etc, so there is always something going on every night (which also gives you plenty of opportunity to meet new people, if you want so).
You must expect, however, long queues on every monument, booked hotels, packed restaurants and higher prices for plane tickets.
Therefore, you should plan your trip to Porto during the high season more carefully – my advice is to book flights, hotels, dinner reservations at that particular restaurant in advance, at least two weeks before.
5. Low season: November to Beginning of March
If you'd like to save money on hotels and plane tickets, the Winter season is probably the best option (with the exception of the holidays between Christmas and the New Year's Eve).
In December, even though the weather is a little bit dark and cold, you have the charming Christmas markets to cheer you up and give you the opportunity to show your way around. Valentine's day, in February, is also a good excuse for you to visit Porto, as it is a cute little city perfect for romance.
Also, and to be fairly honest, you'll get a more authentic view of Porto as the city won't be packed with large hordes of tourists, so you'll see how the daily life actually is. And what could possibly beat that? 🙂
Extra: Go on a private tour in Porto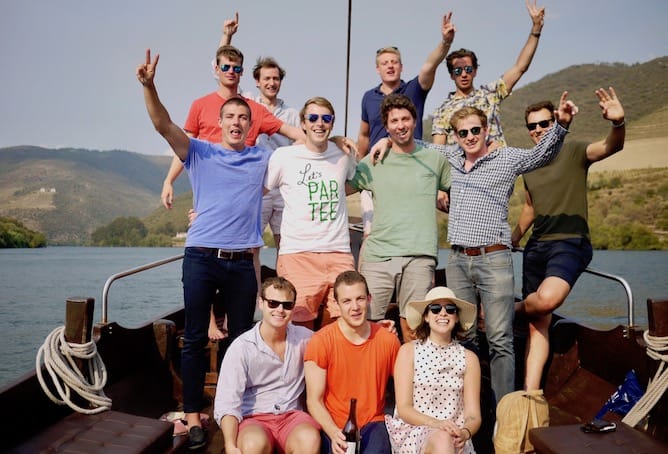 The best way to get to know Porto is to go on a private tour with me!
Check this page to learn more about my tours in Porto, or simply send an email to sara@portoalities.com. I will shortly get back to you with a tailor made tour designed specifically for you.
It will be a pleasure to welcome you in Porto!