London has the Thames, Fish & Chips and the London Eye. Paris boasts of the Eiffel Tower, the delicious Pain au Chocolat and the Seine. India has the Taj Mahal and the curry, Japan has Godzilla and fast trains, Brazil has its wonderful tropical weather…I could go on but you get what I mean. 😉
All these destinations have their own special something but what makes our Invicta so unique? I know all about it and I'll be glad to tell you all its secrets. Let's go!
Let's explore what is Porto famous for

!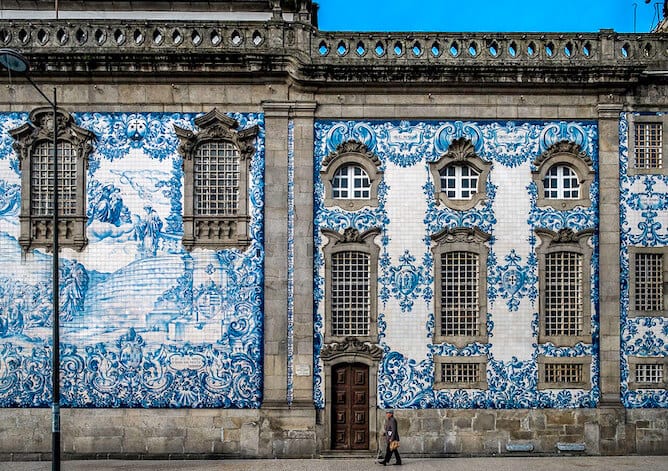 I have yet to meet someone who is indifferent to the beautiful azulejos tiles that are definitely one of the things that Porto is famous for. Azulejos tiles cover the façades of private buildings in the city, with the purpose of protecting against humidity. However, the most famous azulejos tiles in Porto are covering the façades of most of the churches, as well as the atrium of the São Bento train station. If you want to learn more about the meaning of the scenes portrayed in Azulejos tiles in Porto, I recommend you to book a private tour with us!
Another thing that you can do in Porto is to join an Azulejos tiles' workshop at Gazete. This is the perfect family activity as it lasts for 2h during which you will not only learn more about tiles but also be able to produce your own. Later you can either buy an Azulejo tile or you can pay a small extra fee so that Gazete mails you your own Azulejo tile produced in Porto. How cool is that?
Siza Vieira and Souto de Moura's buildings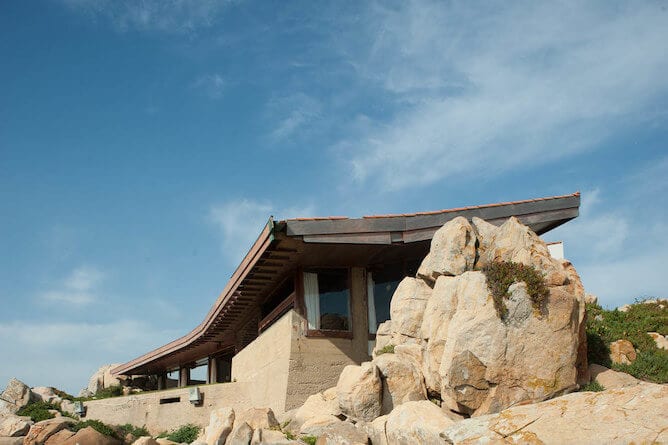 I am not sure if you are familiar with the names Álvaro Siza Vieira and Eduardo Souto de Moura, but they are the most famous Portuguese architects. Both of them were born in Porto and both of them have their own Pritzker prizes, the most important architecture award in the world.
We have already published articles about the most important Siza Vieira's monuments in Porto, as well as as Souto de Moura's. I recommend you to take a look at all those beautiful monuments that Porto is famous for!
Baroque Architecture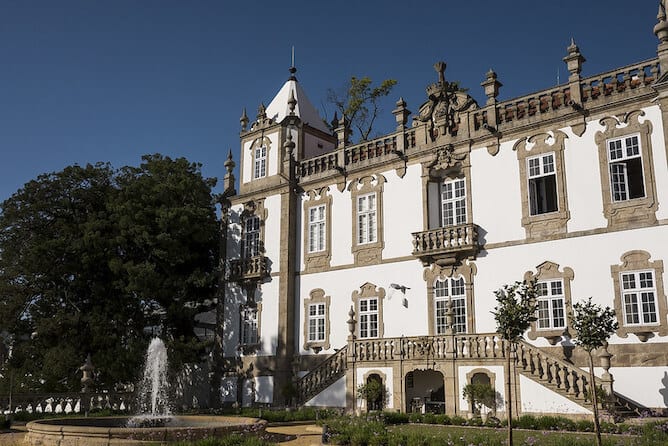 I have previously told you about the two most famous contemporary architects of Porto. But in fact, when you arrive in our city you will immediately be immersed into this impressive baroque architecture that Porto is famous for.
There are many examples of notable baroque architecture in Porto, mostly associated with the Italian master Nicolau Nasoni, who lived in our city during the first half of the eighteenth century. He was responsible for some notable baroque buildings, such as the famous Clérigos tower. Another great example is the stunning Palácio do Freixo, which is now one of the most luxurious hotels in Porto.
Another great example of the baroque period in Porto is the St. Francis church's interior, which is completely lined in baroque golden leaf. Do yourself a favour and head there (even if you are not religious at all), because it is quite impressive!
Douro river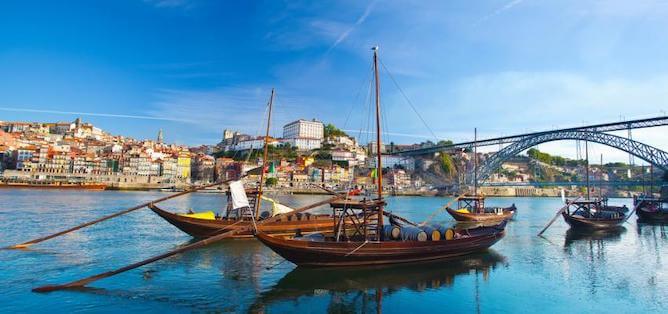 Even though the Douro river is not "born" in Portugal but rather in Spain, it is in Porto where it fully reaches its magnificence as it meets its end in the Atlantic Ocean. The Douro river also divides two rival cities – Porto in the north, and Vila Nova de Gaia in the south. These two cities are connected by the famous six bridges, and the best way to admire them is to take the 6 Bridges cruise. It is basically a one hour boat ride during which you will be able not only to see the bridges but also to admire Ribeira, the Unesco's World Heritage neighborhood in Porto.
This activity is great if you need to relax a bit in between visiting museums and strolling around the city. It is also very appropriate for families with kids. Don't forget to buy the online ticket to the 6 bridges cruise as it sells out very fast!
Pro tip: Many people prefer to buy the combined ticket to the Hop On Hop off bus tour + 6 bridges cruise + Port wine cellar.
If you make the math it's actually a good deal, as if you bought the tickets for the three activities separately you'd spend around 42€.

[getyourguide ids='14872,49588′ data-gyg-cmp='what-is-porto-famous-for-widget-1′ data-gyg-placement='content-middle' data-gyg-locale-code='en-EN']
São João festival in Porto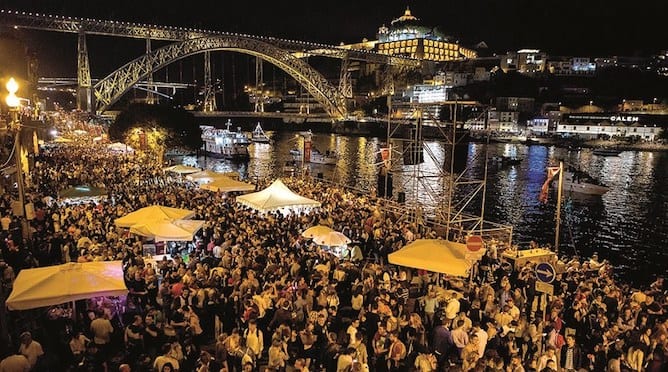 For all the party animals out there: if you don't know that Porto is famous for its spectacular celebration of St John's night, you have probably been living under a rock.
São João festival in Porto is the most important celebration of the year, and yes I am thinking about New Year's Eve and all. It is basically a night where thousands and thousands of people get together to eat, to watch the fireworks by Luiz I iron bridge and to hit strangers in the head with a plastic hammer. You should read my complete guide to São João festival in Porto to learn more about this and other crazy traditions of this amazing celebration.
Almighty FC Porto, our local football club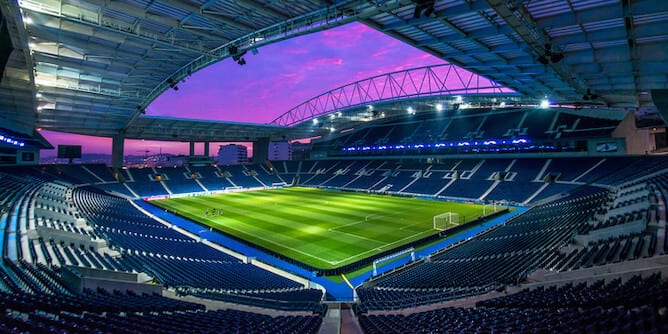 You might have already realised that I am not a football fan (by football I mean the sports you play with your foot, not with your hands). Therefore I am quite impervious to the popularity of our famous local team FC Porto, but I do recognise that it is definitely one of the reasons that Porto is famous for.
I believe that the best way to really understand what FC Porto means is to watch a game at Estágio do Dragão, or the Dragon stadium as they call it in English. However, if you cannot attend a football game then I recommend you to get the online ticket to visit Estádio do Dragão.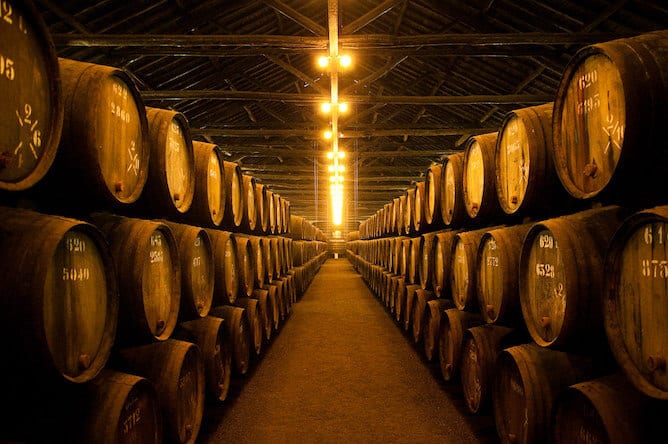 The Port wine cellars are probably the most unique thing that Porto is famous for. Even though Port wine is not produce in Porto but in the best vineyards of Douro Valley, until the 80s this fortified drink had to be aged in the cellars in Porto. Therefore the wine started to be known worldwide from the place it had to be aged, bottled and shipped from: Porto.
Even if you are not a Port wine drinker I really think you should pay a visit to the cellars just to see the impressive amount of ancient barrels lying there. You can even combine it with a Fado show for a more special experience. Just get your online ticket to watch Fado at Calem Port wine cellar, as Fado and Port wine are a wonderful combination!
Francesinhas and Tripes, the amazing local Porto's dishes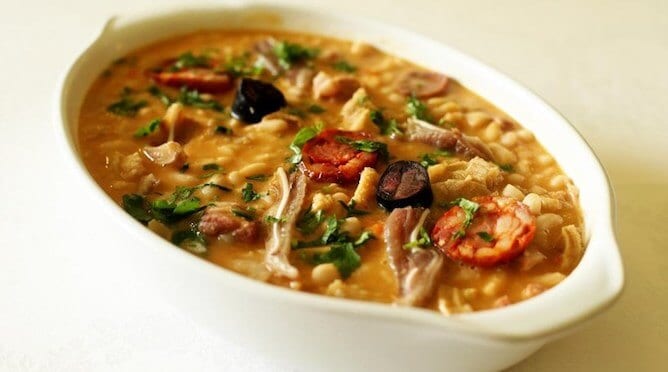 At this point you are probably both scared and excited to try francesinha, which is one of the dishes that Porto is famous for. It basically consists of a massive sandwich that has a steak, three different kinds of sausages, everything covered in a spicy tomato sauce and served with french fries and a cold beer. Does it sound caloric? Because it surely is (I am not even going to tell you how many calories it has otherwise you will not try it :P). What I can tell you right away is where to have the best francesinhas in Porto.
Another immensely popular dish among locals is tripas à moda do Porto, a heartwarming stew made with white beans, the cow's stomach, different types of sausages, carrots and white rice. I know it sounds terrible but you can take my word for it because I am truly a foodie.
Tripas à moda do Porto is a specialty dish that is most commonly served on Thursday's lunchtime at the best traditional restaurants in Porto.
Canned fish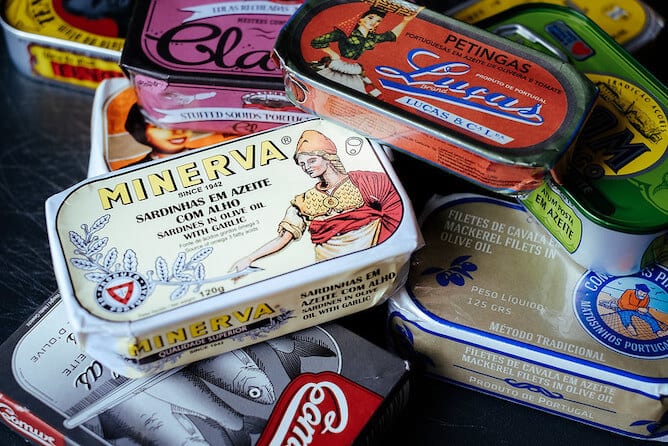 You cannot possibly visit our city and not try the canned fish that Porto is famous for. The canned fish is produced all around the country but most notably in Matosinhos, a city just north of Porto.
Unlike what people think, we don't simply eat canned sardines – there are plenty of other canned fish varieties like mackerel, horse mackerel, codfish, octopus, squid… you name it! They also come in different sauces like olive oil, tomato, spiced tomato, pickled peppers, etc.
The combinations of fish & spices are endless so my recommendation is for you to head to one of the beautiful traditional Portuguese grocery stores in Porto and get several cans from different brands. Then head home, open a couple of them and serve them with rice cookies, a long cured cheese and a bottle of red wine. It is what I call my lazy dinner!
Save this article for later: