I organize private tours in Porto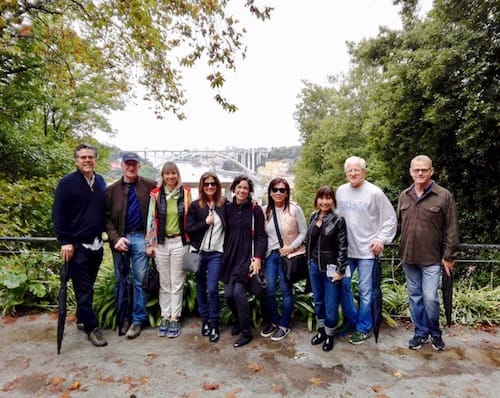 Check this page for more information or send an email to sara@portoalities.com.
I decided to introduce you to my selection of the works famous arquitect Álvaro Siza Vieira in Porto, instead of making an exhaustive list of buildings.
Along the way, you'll also step on two leading names of Portuguese poetry: António Nobre and Eugénio de Andrade, rightly honoured by Álvaro Siza.
1958 – 1963: Tea House at Boa Nova
Avenida da Liberdade, 1681 | Tue – Sat 12:30pm – 3pm & 7:30pm – 11pm
Perhaps the most famous work of Siza Vieira in Northern Portugal, the Tea House of Boa Nova in Leça da Palmeira, has the uniqueness of being built on the rocks of the Atlantic Ocean, in constant challenge to the maritime elements. Currently, it houses a luxury restaurant by Chef Rui Paula.
1961 – 1966: Piscina das Marés
Avenida da Liberdade – Leça da Palmeira | Summer 9am – 7pm
Foto retirada do website www.matosinhoswbf.pt
Nearby the Tea House, these pools are perfectly blended in its maritime habitat, offering a salty dip protected from the whims of the Atlantic ocean.
 1970: Supermarket Unicoope Domus
Rua de Pedro Escobar – Porto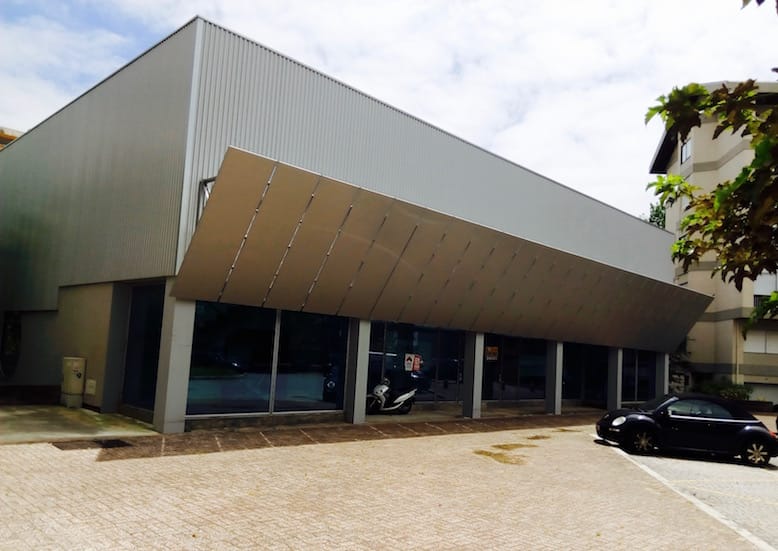 Hidden from curious eyes, this former grocery store (one of the first to ever open in Porto!), was recently renovated (for which future use?), is the living proof that masters are both celebrated and forget everywhere.
1980: Monument honouring the poet António Nobre
Jardim de João Chagas – Cordoaria
A simple monument honouring the great poet António Nobre, where you can read:
"Fed up with the pain by which they were killing him / he went traveling the world"
1986: Faculty of Architecture of the University of Porto
Via Panorâmica Edgar Cardoso, 215
I include the Faculty of Architecture of Porto on this list because it seems to me worthy of praise the contribution of a citizen, on the right measure of his capabilities, to the city where he was born and where he grew both as a human being and as an architect.
If you're enjoying this article, don't forget to pin it for later: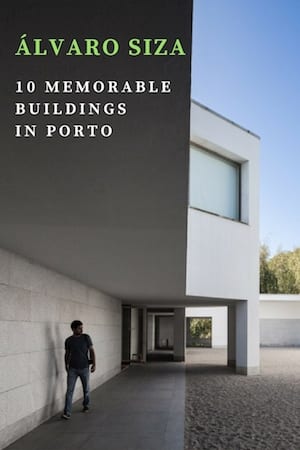 1991 – 1999: Serralves Contemporary Art Museum
Rua Dom João de Castro, 210 | Mon – Fri 10h – 18h Sat, Sun & Holidays 10am – 7pm
I especially like Serralves Contemporary Art Museum because of its space, its silence and the multiple possibilities of actually living Art, offered by the architectural mastery of Siza Vieira.
1996: S. Bento subway station
Praça Almeida Garrett – Baixa do Porto
S. Bento subway station (not to be confused with S. Bento TRAIN station!) seduces me because of Siza Vieira's drawings on the wall – there is one, on the right side of those who descends the second escalators towards the subway line, which enchants me particularly, as it represents, in two or three lines, a beautiful bridge over Porto.
2006: Home and Atelier of Armanda Passos
Foz do Porto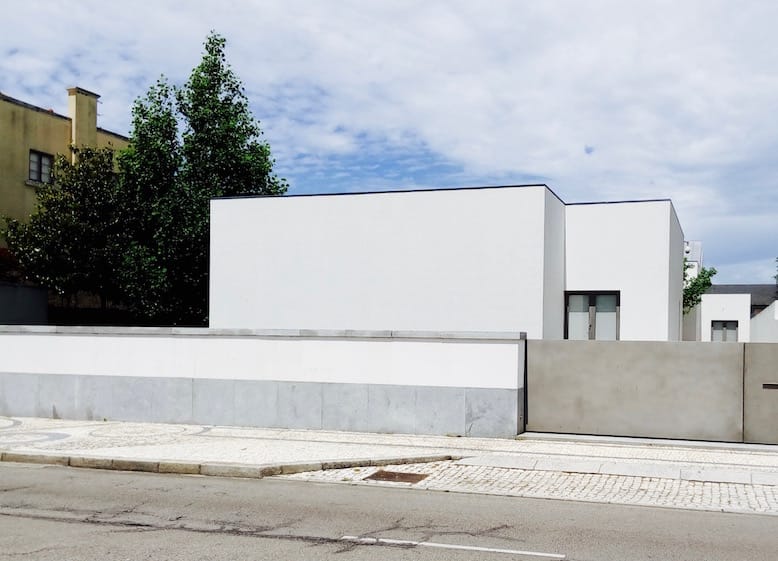 Cemitério Prado do Repouso – Porto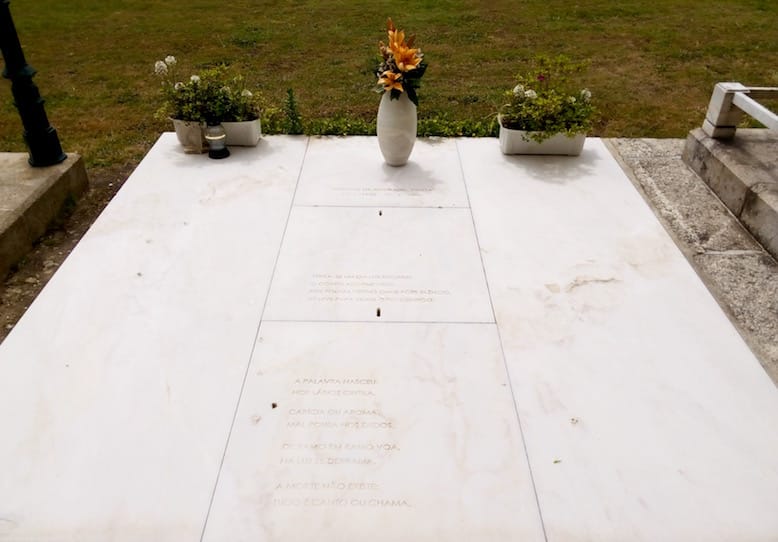 Eugénio de Andrade makes me company in so many occasions. A poet so great and yet humble could only rest in a snowy grave, absent of religious symbols or others but innocent and secret words. In Prado do Repouso's cemetery, between silent breezes, you can read:
"Earth: if one day you touch
the sleeping body,
puts green leaves where you put silence,
be light on whom was for you."
Note: The cover photo was taken by Wojtek Gurak (via Visual hunt / CC BY-NC) and it represents the social housing SAAL, Bouça, commonly known as "Bairro da Lapa".
Extra: Go on a private tour in Porto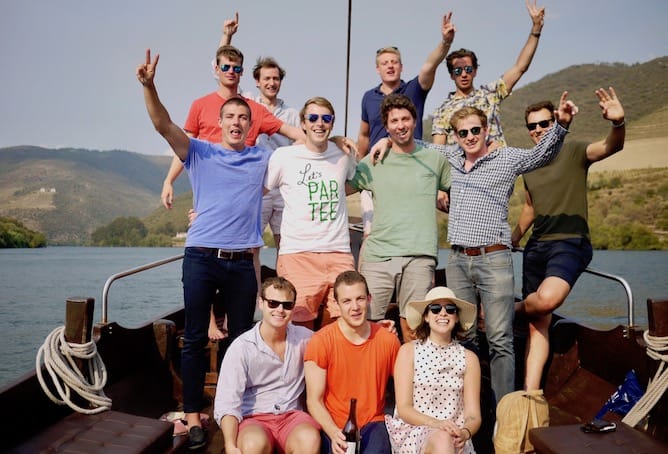 The best way to get to know Porto is to go on a private tour with me!
Check this page to learn more about my tours in Porto, or simply send an email to sara@portoalities.com. I will shortly get back to you with a tailor made tour designed specifically for you.
It will be a pleasure to welcome you in Porto!