I organize private tours in Porto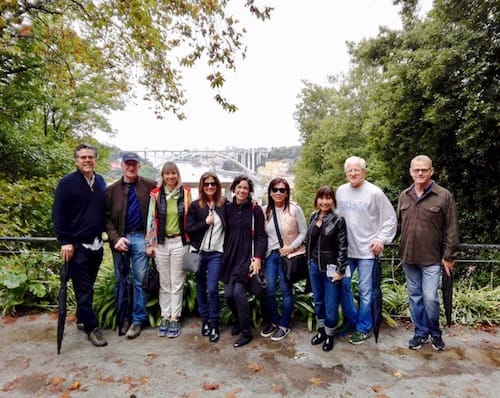 Check this page for more information or send an email to sara@portoalities.com.
Whenever I come to a new city I like to visit at least two or three museums that allow me to know a little more about the history and culture of the place.
So I thought it made sense to write a list of those that are, for me, the best museums in Porto.
This list is not a list of ALL the museums in the city, but rather those that I consider to be more relevant, and which I like to visit in my spare time 🙂
Some general tips about the museums of Porto:
Most of them are free of charge on Sunday mornings (you can check this information later for each particular museum).
There are some museums with tickets combined with other monuments (for example, there is a combined ticket to the Episcopal Palace of Porto that costs €11 and gives you access to this museum as well as the cloisters of the cathedral and the Clérigos Tower).
As with all museums, there are usually discounts for children and retirees, families and students, so check at the ticket office about the ticket that is right for you and / or your group.
So if you already decided where to stay in Porto, come with me and let's discover the best museums in the city!
These are the best museums in Porto:
Serralves Contemporary Art MuseumRua Dom João de Castro, 210
Serralves Museum that is probably my favourite place in the city, is one of the few museums in Porto with a truly international position.
This museum has already displayed not only the best national artists (the exhibition dedicated to Helena Almeida was beautiful) but also worldwide known artists such as Anish Kapoor or the painter Giorgio Griffa.
The Serralves Foundation also organizes a very popular event called "Serralves em Festa", where for 50 consecutive hours dozens of activities take place (performances, cinema sessions, circus arts, concerts, etc.) in all the spaces of this great museum.
If you are visiting the Serralves Museum be sure to visit the gardens, which are one of the best gardens in Porto.
You can get the online ticket to Serralves museum – and enjoy a nice and invigorating walk in its vast gardens.
How to get there: the buses 203 and 207 stop nearby.
Biodiversity GalleryRua do Campo Alegre, 1191 | Tue – Sun: 10h to 18h
Usually considered as a space for children, the truth is that the Biodiversity Gallery deserves its place in the sun as one of the best museums in Porto regardless of the age of those who visit it.
The entrance hall of the Biodiversity Gallery presents us with the skeleton of a blue whale that appeared on the beach of Leça da Palmeira in the 30s. Then you climb a staircase that leads you to a series of rooms and airy corridors where you can play fun games about physics, chemistry, etc.
I have already considered the Biodiversity Gallery an ideal museum for children precisely because this didactic component is so present, but honestly for me it is also one of the best museums in Porto because it leads us to think of physics, chemistry and even history in a playful and rather light way.
The Biodiversity Gallery is within the botanical garden ("Jardim Botânico"), which is not very well taken care of and hence not worth of your time.
Tip: If you want to save a few bucks visit the Biodiversity Gallery on the second Sunday of each month, from 10h to 13h – it's free! There are also several discounts on tickets from the Biodiversity Gallery.
How to get there: the "Jardim Botânico" bus stop is served by lines 204 and 504 (which in turn connect to Casa da Música metro station) and is very close to this museum.
World of DiscoveriesRua de Miragaia 106 | Mon – Fri: 10h às 17h30; Sat – Sun: 10h às 18h30
One of the best museums in Porto to visit with kids is the interactive museum The World of Discoveries. The museum is a great way to learn about the history of Portugal, the Universe and the natural world.
It has some very interesting large touch screens in various languages for kids to play. There are many period dressed staff to explain interesting details on the Discoveries of Portugal. The cherry on top: when you take a boat ride to explore the different continents and countries that Portugal has discovered!
Just like the Biodiversity Gallery, The World of Discoveries is sometimes dismissed as being just for kids. In my opinion, it is a museum for everyone because having fun and learning has no age!
There's fun to be had for everyone in The World of Discoveries!
Prices of the World of Discoveries:
Adults: 15€
Children [4-12]: 9€
Adult >65: 12€
You can buy an online ticket to the World of Discoveries in Porto, so that the price of the ticket is 13€ / adult and 7€ / kid. With this skip in line ticket you save 2€ / person.
How to get there: Get the bus 500 – check the itinerary here. Or simply take tram line 1 – find all the information on my guide to the tram lines in Porto.
Soares dos Reis National MuseumRua D. Manuel II, 44 | Tue – Sun: 10h to 18h
Soares dos Reis National Museum is not only one of the best museums in Porto, but also the oldest museum in Portugal. It was founded in 1833, in the midst of the Civil War, to collect property confiscated from the old monasteries and convents of the city of Porto.
Curiously, its initial location was in the extinct Convent of St. Anthony, near the Garden of St. Lazarus. It was only at the advent of the Salazarist dictatorship, during which there was a strong effort to restore national buildings, that the Museu Nacional Soares dos Reis moved to its present address, at the old Palace of the Carrancas.
This is one of the most complete museums in Porto in the sense that it houses permanent exhibitions dedicated to themes as diverse as painting, sculpture, decorative arts and furniture.
The museum also has a small garden of camellias and one of Porto's best kept secrets: the old Queen D. Amelia velodrome at the rear.
Tip: You can visit this museum for free every Sunday and holidays until 14h. Check also the discounts on tickets for the Soares dos Reis National Museum (check directly at the desk point).
How to get there: there are several STCP bus lines that stop near the museum (200, 207, 302 300,601, 602, 507, 501, 201).
FC Porto MuseumVia Futebol Clube do Porto – Estádio do Dragão | Everyday from 10h to 19h
If you are traveling with kids or if your +1 is a football aficionado, why don't you visit FC Porto Museum, dedicated to our very famous football club?
Even though I don't like football I think this is one of the best museums in Porto as it is very informative and yet fun. It has loads of interactive panels to be explored, an impressive trophies' room and real size models of famous players for you to take pictures with.
You can even visit the FC Porto museum, then grab something to eat at the close by Alameda Shopping and then come back for a football match, how does it sound? 🙂
Tip: you have NO IDEA how packed it gets there (it's rated the 3rd best thing to do in Porto on TripAdvisor!) so I recommend you to buy the online ticket to FC Porto Museum. Keep in mind that you can only buy the online ticket to the museum, so if you are also planning to visit the stadium then I recommend you to buy both tickets (FC Porto Museum + stadium) at the tickets office.
How to get there: Estádio do Dragão subway station is 2 minutes walking distance.
Military Museum of PortoRua do Heroísmo, 329 | Tue – Sun: 10h to 17h
Ever since I was a little girl I remember seeing my dad stuck to the History Channel, watching a staggering number of programs devoted to wars and faraway battles. I grew up surrounded by miniatures of World War II aircraft, certain that I can ask my dad any question about war history that the answer will follow promptly. That is why I think of him when writing about the Military Museum of Porto.
On the first floor there is a vast collection of miniatures of soldiers from various countries and from various historical periods, from the United States War on the various English bodies in the First World War.
I was not particularly impressed in this part, I must say. For me the ground floor collections, dedicated to key moments in Portuguese military history, such as the siege of Porto (1832 – 1834) and the tumultuous attempts to establish the republic, were more inspiring – but then again I am Portuguese and, as my father, in love with military history 🙂
However, what really impressed me was the weapons' pavilion, divided between a section dedicated to the presence of Portugal in the First World War and another one dedicated to the colonial wars fought in Angola, Mozambique and Guinea..
In my opinion this is one of the best museums in Porto, but I believe that it appeals to a specific audience, who really likes this theme and, preferably, already has some previous knowledge on the subject.
Tip: You can visit this museum for free every Sunday morning. Enjoy and pass the Confeitaria Chicana to eat a fabulous croissant from the oven!
How to get there: the subway stations 24 Agosto and Heroísmo are 5 minutes walking distance.
Tram Museum of PortoAlameda de Basílio Teles, 51 | Everyday from 10h to 18h
The Tram Museum is a pleasant surprise on this list of the best museums in Porto. Housed in the former Thermoelectric Power Plant of Massarelos, this museum is a living memory of the collective transports from Porto, from the picturesque American car to the beautiful electric cars of the 50s.
The TramMuseum is divided into two parts:
• A gallery with copies of electric cars from 1895 until the end of the 50's;
• A gallery of industrial machines (the existence of a network of electric cars in the city requires the existence of a power plant that can supply it).
Both galleries have explanatory panels in English and digital photo albums of ancients photos of Porto that I loved.
There are audio guides available for free and the possibility of scheduling guided tours (for groups of at least 10 people, or for school groups). You can make your request for a guided visit to museu@stcp.pt.
The Tram Museum is interesting for anyone who has, like me, a background in engineering or science or, for families with children (when we were small, my father took us to this type of museums, and we loved it!).
How to get there: your visit to the Tram Museum is an excellent excuse to take tram #1 🙂 Get off at Massarelos station, the museum is right in front of you.
MMIPORua das Flores, 15 | Everyday from 10h to 17h30
MMIPO was considered the best Portuguese museum in 2016 and yet it remains outside the radars of (practically) all the people who visit Porto.
It is a shame because it is dedicated to an institution – the Santa Casa da Misericórdia do Porto – which played a key role in the social support network of our city.
This is precisely what MMIPO documents: the foundation of Santa Casa da Misericórdia do Porto, its main works (the St. Anthony's hospital and the hospital of Conde Ferreira, just to name a few) and its internal structure.
There is also a painting room of the main benefactors of the institution (aka people who made large monetary donations for a place in Heaven) and a tiny one of objects used in the liturgy.
I would say that given the very specific theme, MMIPO is one of the best museums in Porto for fervent practitioners of the Christian faith.
Tip: don't forget to buy your ticket online for MMIPO.
How to get there: São Bento train / subway station is 10 minutes walking distance.
17.56 Museum & Wine barAlameda da Rua Serpa Pinto, 44B – Gaia | Everyday from 10h30 to 19h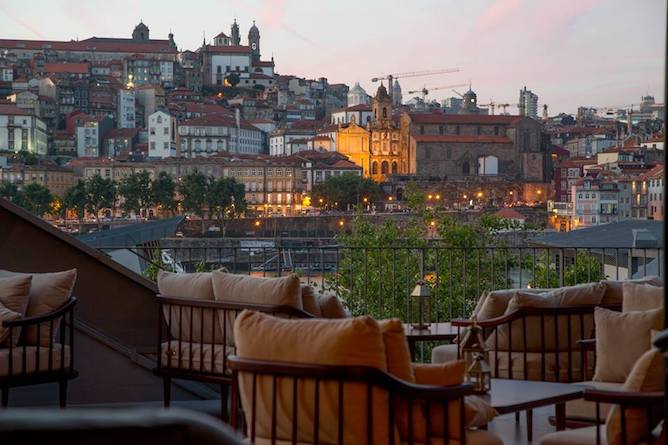 Real Companhia Velha (one of the oldest wine producers in the country) knew how to strategically position itself in order to fill a gap in the existing tourist offer, providing an alternative to tourists who want to skip the Port wine lodges and prefer to know the history of the Douro Valley in greater depth and at their own pace.
The 17.56 Museum & Wine bar is, as its name suggests, a space that combines a museum dedicated to the history of Port wine with a sophisticated wine bar where the best wines of Real Companhia Velha, as well as good examples of international wines, are served. In addition to these services, there is a branded wine store as well as a fromagerie.
Price: Visit to the Museum + two Port wines' tasting for 15 € / person.
How to get there: the best way is to catch an Uber.
Episcopal PalaceTerreiro da Sé | Mon – Sat from 9h to 13h and then from 14h to 18h
In my humble and very secular opinion, few people pay due attention to what is one of the most magnificent buildings in Porto. I am writing about the Episcopal Palace, official and effective residence of the bishop of Porto, finally opened to the public in 2016 by the then bishop of the city, António Francisco dos Santos.
The building has a beautiful baroque staircase (designed by Nicolau Nasoni) leading to several impressive halls such as the Audience Hall for reception of the guests.
Perhaps it is not very orthodox to classify the Episcopal Palace as one of the best museums in Porto but the truth is that the tours provided here are some of the most well structured in the city, as it is totally worth the visit.
How to get there: São Bento train / metro station is 10 minutes walking distance.
Extra: Go on a private tour in Porto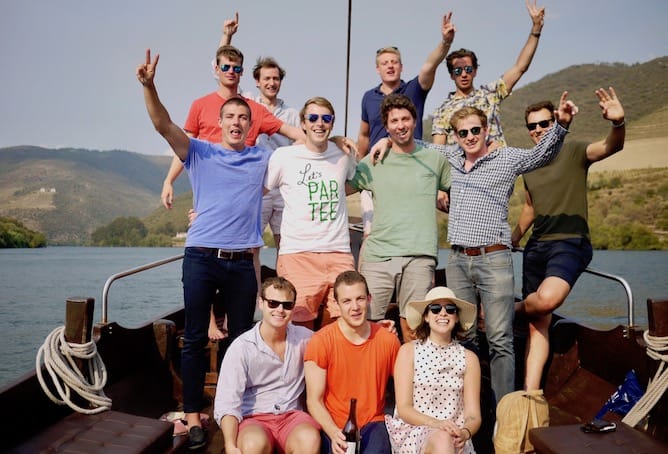 The best way to get to know Porto is to go on a private tour with me!
Check this page to learn more about my tours in Porto, or simply send an email to sara@portoalities.com. I will shortly get back to you with a tailor made tour designed specifically for you.
It will be a pleasure to welcome you in Porto!
---
Save this article for later: