Music has always been part of Porto's DNA. At the end of the 19th century, the city witnessed the rise of the bourgeois class and the prosperity of commerce. This provided a great development in architecture, arts and culture. The Crystal Palace inauguration in 1865 is a prime example of this growth which gave Porto an international recognition.
However, during the Salazar dictatorship (1933–1974), Portugal was shut down from the outside world. The authoritarian regime cared more about Fado, which they used as a propaganda vehicle. Other forms of music were almost non-existent.
Nowadays, there's always a musical celebration in Porto. Whether it's in São João National Theater, Rivoli Theater or Casa da Música, there are great music venues in the city.
Another place you'll find music celebrations is record stores. A niche that managed to preserve itself in today's culture of digital music.
LOUIE LOUIE
Rua do Almada, 536 | Porto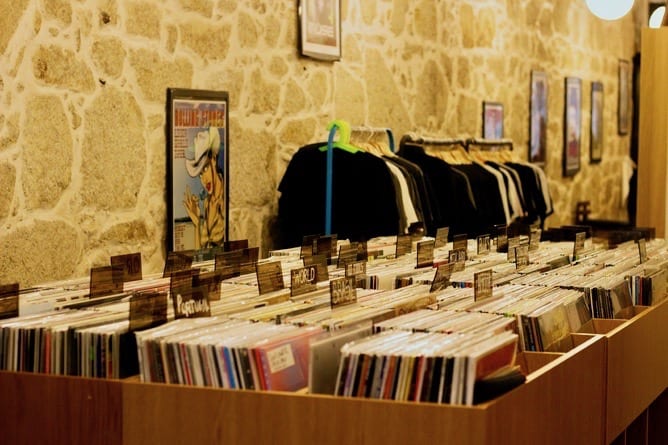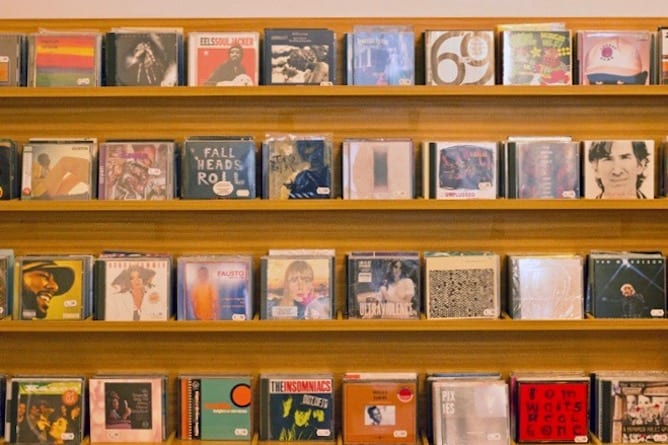 Louie Louie opened in Porto in 2004 with a name inspired by The Kingsmen's Louie Louie song.
Browsing this record store, I realized they own one of the most diverse collection of music records. They have jazz, soul/funk, reggae, punk, blues, kraut, industrial/experimental and much more.
Louie Louie is spacious and organized. All records are in alphabetical order. They have t-shirts, mugs and books for sale. And the staff is friendly.
How to get there: Aliados subway station is a 10 minutes walking distance.
Rua da Conceição, 80 | Porto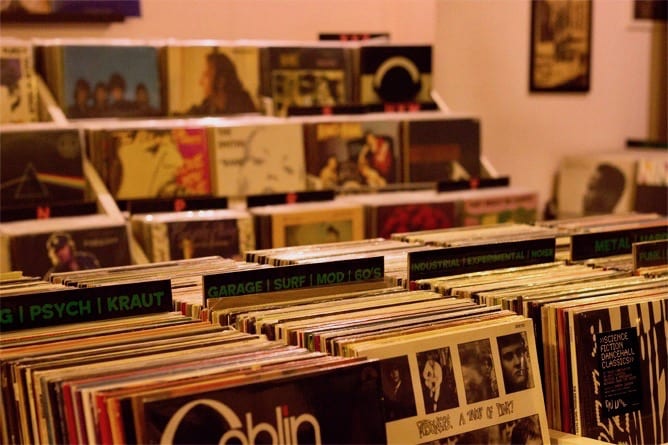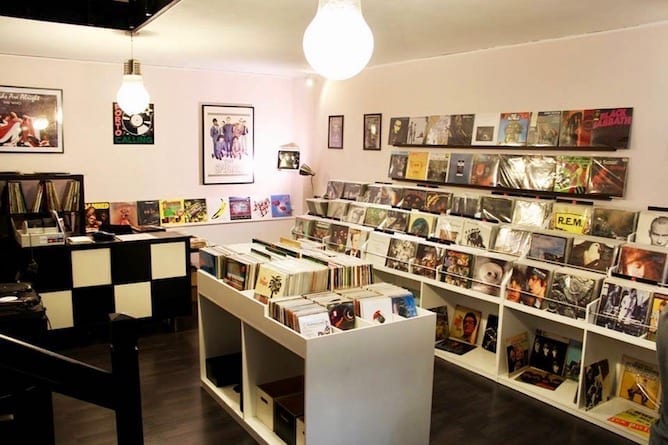 Next to Hotel Malaposta and inside a little shopping corridor, you'll encounter Porto Calling, a vinyl-only record store in Porto. There's something warm and inviting about this store. It might be the informality, the good music or even the decoration. You almost lose yourself in the ambient as if you are in a friend's house.
The name of this 2012 store comes from a song by the Clash called London Calling. The business started off selling used vinyls and now it's selli­ng used and new with prices ranging between 2€ to 30€.
The walls are decorated with original newspaper articles from the owner's favorite bands. With great music playing in the background, every piece of decor has a meaning here.
Porto Calling is one of my favorite record stores in Porto by far. They carry all genres which are organized by style in alphabetical order.
How to get there: Aliados subway station is 10 minutes walking distance.
Travessa de Cedofeita, 8D | Porto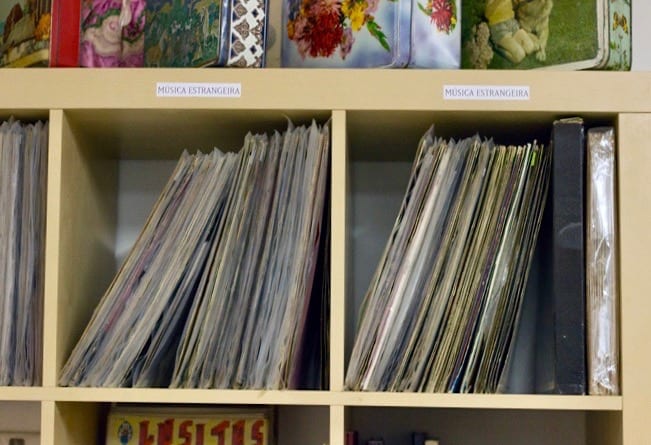 Collectus is a collectables shop run by three sisters. It has been in Porto since 2005 thanks to an initiative called "Dona Empresa" meant to help women entrepreneurs bring their business ideas to life.
The vinyls here are organized in a full row on a shelf by two categories; foreign and Portuguese. They cost between 2€ to 25€. Also, they have CDs.
The experience of browsing in this shop is different. You almost feel as if you are a part of the family, as the sisters who run Collectus are kind and warm.
Besides music records, they have many collectables and unique items like stamps, coins, banknotes, posters, football match labels, old photographs, calendars, cans, games, children's books and magazines. I think you are guaranteed to learn something about Porto's culture and history upon your visit.
How to get there: Aliados subway station is a 10 minutes walking distance.
Vinyl disc
Rua de Ramalho Ortigão, 34 (3º Esq. A) | Porto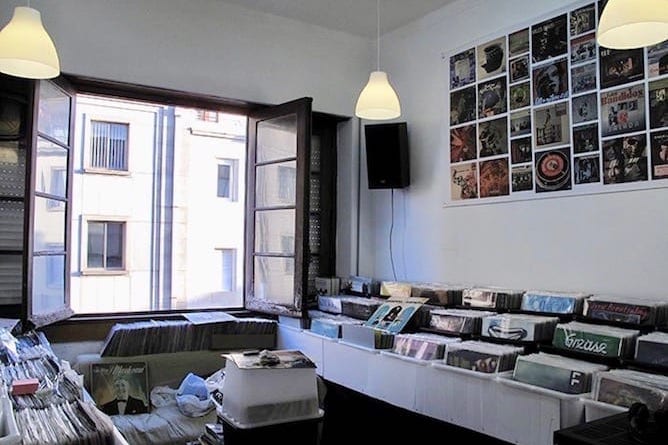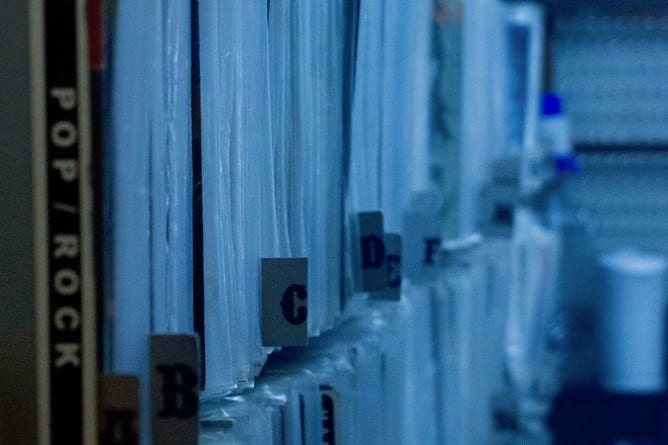 This is my favorite record store in Porto! Vinyl disc is not a regular vinyl store. It's an office space within the building number 34 on Ramalho Ortigão street. There's no sign outside, but it's on the 3rd floor.
This space was established 10 years ago by Nuno Moreira, a man extremely passionate about music and its analog form. All the vinyls are second-hand.
Mr. Moreira manually restores all records he finds, something I haven't seen in any of the other top record stores in Porto. He's also keen on finding records that can't be find anywhere else in Portugal.
Vinyl disc is divided into two rooms; room for rock and a room for jazz, reggae, funk and so on. Hanging out in vinyl disc is like hanging out in a house library of a music enthusiast. It's not formal and it's not traditional.
Expect to learn a lot about the history of music and vinyls in Porto from Nuno Moreira because his knowledge in the area is exceptional.
How to get there: Aliados subway station is a 3 minutes walking distance.
Discos do Baú
Rua da Maternidade, 149| Porto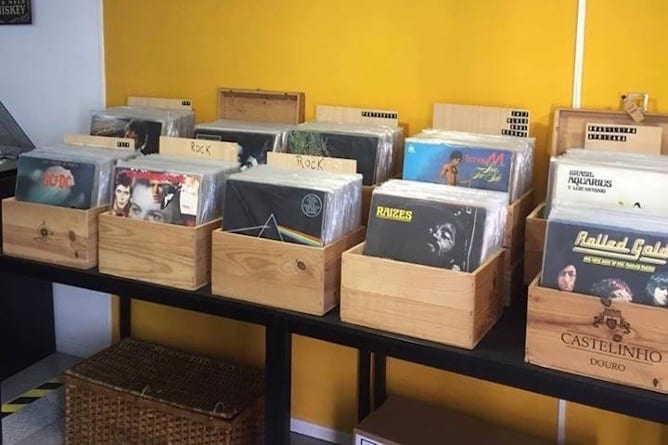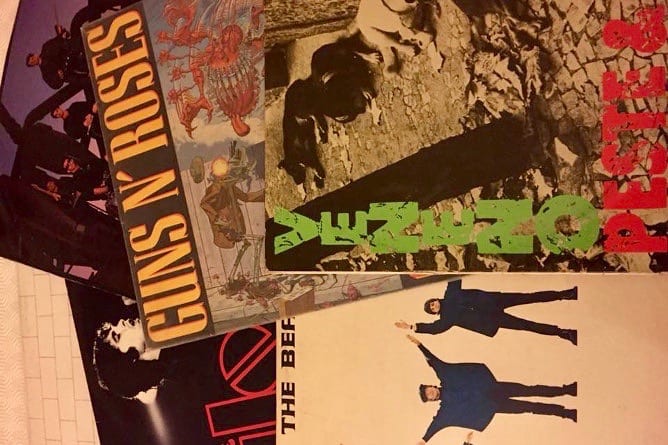 The owner of Discos do Baú has been passionate about records since he was 14. DJing for 20 years, his store turned into a business by chance. Over the years, he collected 3,000 records and 6,000 singles and EPs and began to sell them online.
So, in 2017, he opened Discos do Baú to sell his records and it gradually became a business.
The store attracts music lovers from all over the world thanks to the rarity in some stock. What makes this record store in Porto worth a visit, is the vast collection and diversity in its music catalogue.
Discos do Baú carries records from all genres including rock, pop, Brazilian, African, jazz, funk, soul, Portuguese and much more. The prices range from 3€ up to 800€. The store also sells. They sell turntables and other accessories products like protection bags for discs.
How to get there: Carolina Michaelis subway station is a 12 minutes walking distance.
Centro Comercial Parque Itália, 73 – 1st Floor | Porto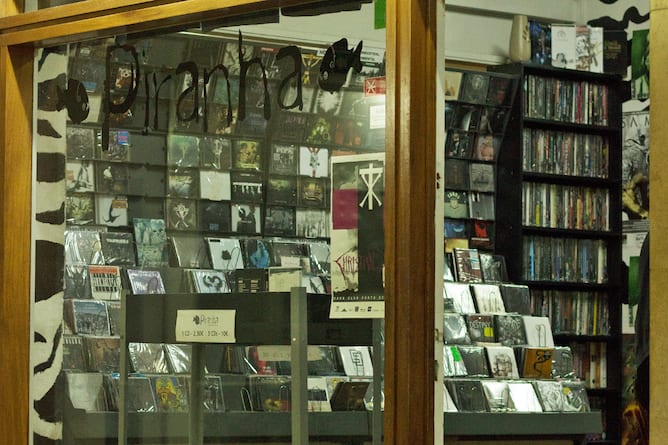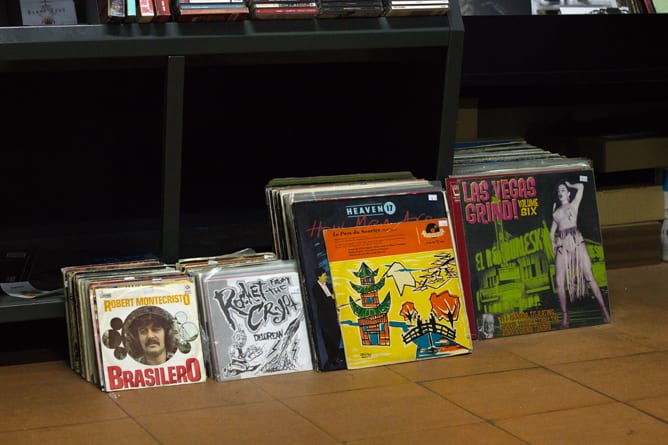 Piranha was established in 1995 becoming one of the first record stores in Porto dedicated to alternative/underground music.
They carry many styles within rock music and its derivatives, like indie, metal, thrash, grunge, stoner, hardcore, punk, emocore, gothic, dark wave, techno, ambient, industrial, noise, dubstep, rap, hip-hop, experimental, nu-metal, crossover and the list goes on.
They have a space dedicated to music literature. There, you can find bands and/or solo artists biographies, books about making albums, books about the history of musical movements and even guidebooks.
The staff is kind, helpful and with a great attitude. Additionally, they have the best opening hours out of all record stores in Porto, as they are open daily.
How to get there: Casa da Música subway station is a 10 minutes walking distance.
Tubitek
Praça D. João I, 31 | Porto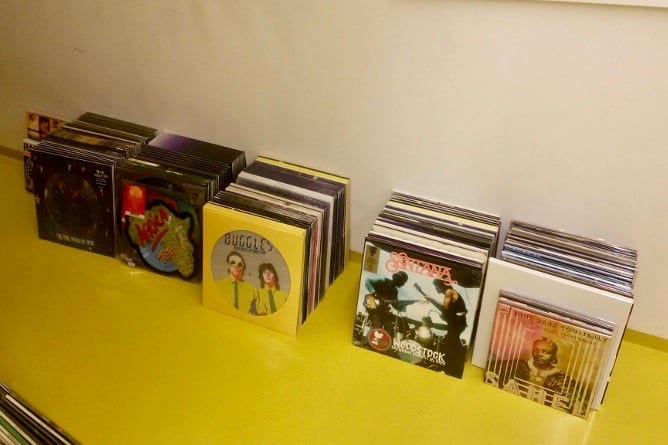 Tubitek is one of the oldest record stores in Porto specialized in vinyls. The business was established during the 80s and went on through the 90s till it finally reopened in 2014.
Their collection includes pop/rock, alternative, metal, world music, jazz and soul. They pride themselves in selling high quality vinyls. The vinyl prices start at €10, whereas the CDs begin at 5€.
They also sell Project turntables, cleaning accessories, brushes, interior and exterior vinyl covers.
What makes this place unique is its history, location, collection and the customer service. The store is clean and organized. And it's always decorated with quirky-fun art which they change from time-to-time.
How to get there: Aliados subway station is a 3 minutes walking distance.
Save this article for later: