I make family tours in Porto! 🙂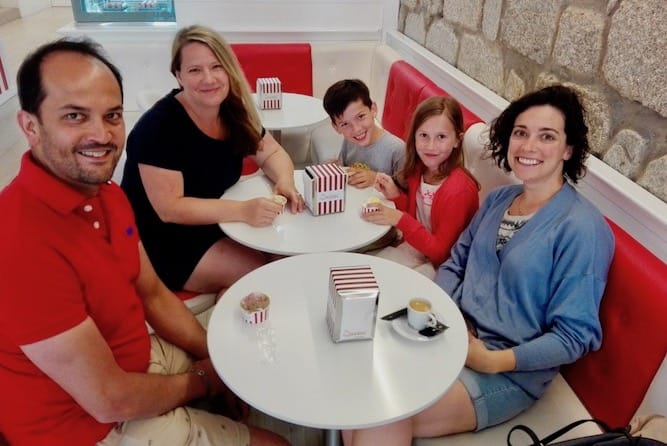 Please check my tours' page or send an email to sara@portoalities.com.
Looking for a quiet yet central hotel in Porto, where you can stay and relax with your family?
Here's my personal choice of the 7 best family hotels in Porto. Don't worry, I also included some really nice apartments – I hope you like them! 🙂
It's business time: What are the best family hotels in Porto?
My first choice on this list of the best family hotels in Porto is definitely Pensão Favorita.
This lovely guesthouse has large suites that can easily accommodate families with kids. It has double suites but also triple ones that can fit up to 5 people. One of the triple suites has a small dining room, which is perfect for an afternoon snack after a day walking in Porto.
There is also a lovely garden on the back, and a very cosy resting room where you can find yourself reading or simply meeting the other guests. It's perfect!
How to get there: 15min walking distance from the subway station Lapa (blue line).
When talking about the best places to stay in Porto with kids it is inevitable to talk about Porto Insight Apartments Cardosas. These apartments are located in Largo dos Loios, a premium location in between the famous São Bento train station and Avenida dos Aliados, so you couldn't possibly ask for a better location.
The apartment itself is very convenient for families because it has a lovely living room with a wardrobe that is actually a double bedroom for the kids. The adults, on the other hand, have a charming bedroom for themselves.
Two commodities that make Porto Insight Apartment even more comfortable and convenient is the existence of an elevator (something rather unusual in the buildings in Porto) and a car park, in case you are planning to rent a car.
How to get there: the subway station São Bento is just across the street.
The keyword for this amazing apartment in Porto is… terrace 😀 That is right! This apartment has one of the largest terraces in the city and who doesn't want that during hot summer days? It is perfect to have a lovely breakfast outside, make a barbecue or simply play with your kids.
The living room of Stories & Homes Fontainhas is reasonably large and it functions as the kids' bedroom during the night.
How to get there: the subway station 24 Agosto is 10min walking distant.
Disclaimer: Unfortunately I had to use pictures taken from booking.com, because my Mac got stolen and I didn't have a back up of my photos (yes, I know… but trust me, I'll never do that mistake again! 🙁 But I have personally been to all of these places, otherwise I'd never recommend them.
Extra: Go on a family tour in Porto!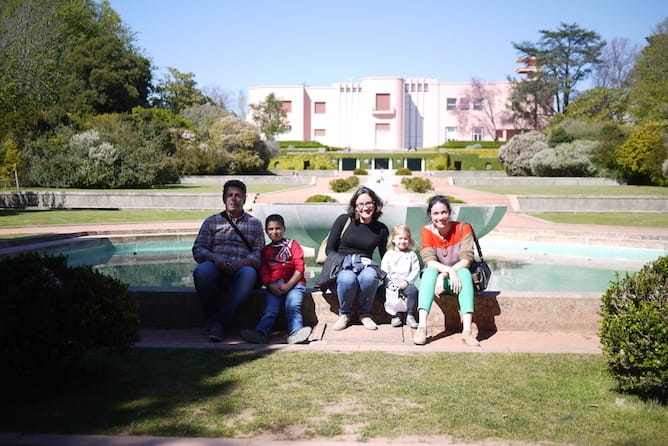 Why not surprise your family with a private tour in Porto?
I am quite experienced in having kids on my tours, making sure that both adults and kids are kept happy and entertained.
To know more about my private tours in Porto, check here or simply send an email to sara@portoalities.com. It will be a pleasure to welcome you in Porto!