Summer days are fast approaching and we can already feel them in the air: the temperatures are rising, everyone is putting out their summer outfits, you start to see strawberries, cherries and tomatoes at the grocery stores in Porto.
I have written a list of the best things to do in Summer in Porto so that you can make the most out of this amazing season. I hope you enjoy it!
The best things to do in Summer in Porto are:
Take a walk in a beautiful garden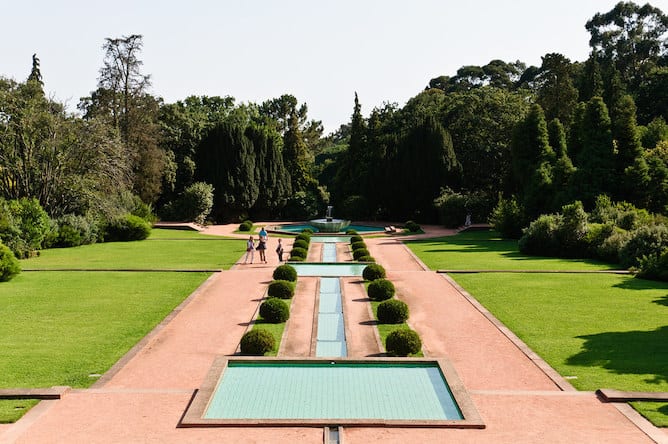 In Porto there are plenty of beautiful gardens and parks that make the perfect destination when you're wondering about the best things to do in Summer in Porto.
There you can not only go for a walk but also ride a bike (at Parque da Cidade) or take your kids to a large playground (in Quinta do Covelo). You can also go for a romantic walk at the Crystal Palace gardens, as it has a wonderful view over the Arrábida bridge.
If you like art visit the Serralves Foundation, which is one of the best contemporary art museums in the country, and surrounded by one of the best parks in Porto. In the park, in addition to magnificent trees and flowers, you can admire animals such as sheep and horses… it is so relaxing! 🙂
You can buy the online ticket for the Serralves Museum + Gardens, or, if you don't feel like visiting the museum, just buy the online ticket for the Serralves Foundation gardens.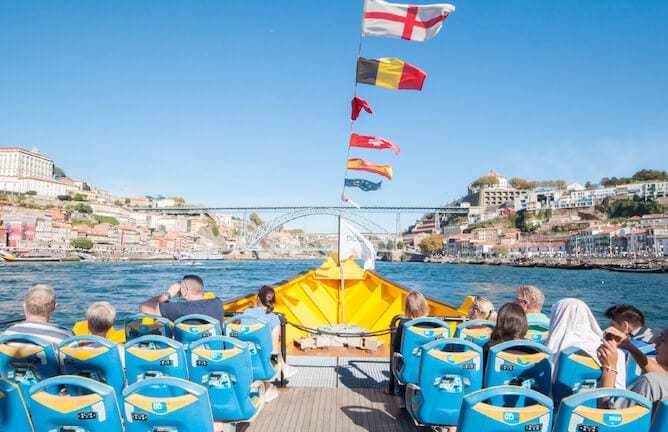 One of the best things to do in Summer in Porto is to take the 6 bridges cruise. This lovely 50 min boat ride will give you an excuse to rest in between all the other activities whilst giving you the time to enjoy the magnificent view over Ribeira neighbourhood, as well as the six bridges in Porto.
You can buy the tickets to this activity at the dock in Ribeira or in Cais de Gaia. However, it is such a popular activity in the city that I highly recommend you to buy the online ticket to the 6 bridges cruise as it sells out very fast!
Pro tip: Many people prefer to buy the combined ticket to the Hop On Hop off bus tour + 6 bridges cruise + Port wine cellar.
If you make the math it's actually a good deal, as if you bought the tickets for the three activities separately you'd spend around 42€.
Another economic ticket is the one that combines the 6 Bridges cruise, the tourist train in Porto and a visit to the wine cellars of Real Companhia Velha. This ticket costs exactly the same as the previous one, but instead of including a bus, it includes a train. The cellars visited are also different.
Get tanned at one the beaches of Porto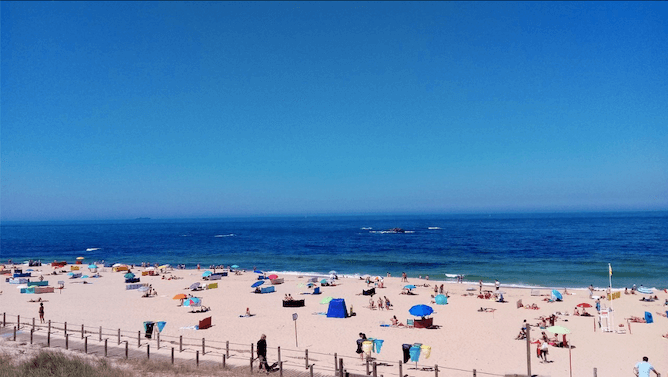 Dear all: I hate to be the one to break the news but Porto is not a beach destination! We are facing the Atlantic Ocean, which basically means that the water is freezing and that there are a lot of currents, making it unsafe to swim.
This being said, going to the beach is still one of the best things to do in Summer in Porto because you can get a coffee in a terrace, play some badminton or volleyball on the sand, watch the crazy surfers (if you go to the beach in Matosinhos), and walk your pets.
If you really feel like getting into the water you can either give it a go (you'll freeze!) or you can also go to one of the best swimming pools in Porto.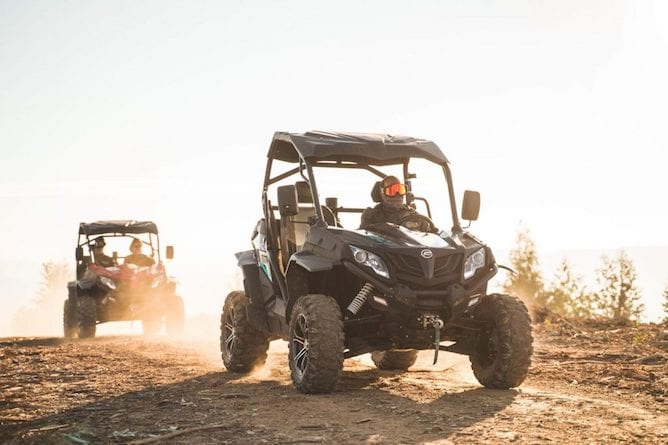 Recently I tried to ride a Buggy at Serras do Porto Natural Park and I had SO MUCH FUN 😀 I was a bit worried about safety but 1) the guides are very professional but 2) the equipment is new and in good conditions.
Once I got it out of my head I got into our buggy and enjoyed the ride – we crossed some rivers and some bumpy courses with holes, always enjoying the most beautiful panoramas of the region.
We also got to see Quintandona, a picturesque village, as well as the incredible Roman ruins of Castro Mozinho.
All and all, a really well spent afternoon especially in a world pos pandemic 🙂 If you want to give it a go, just get your online ticket to the Off Road Buggy Adventure!
Watch the sunset at Jardim do Morro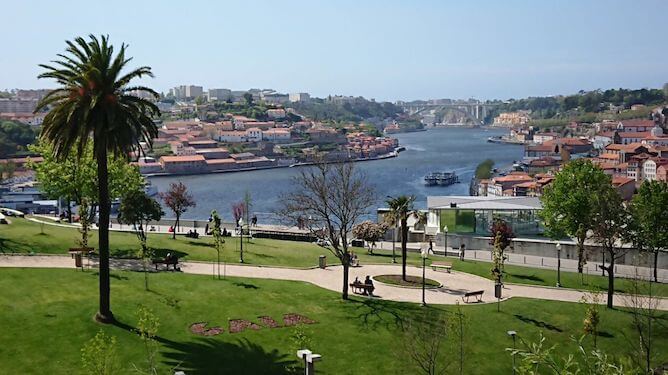 This shouldn't be listed as one of the best things to do in Summer in Porto because Jardim do Morro is not in the city. In fact, it is located in Vila Nova de Gaia, the city across the river, where the best Port wine lodges are located.
Jardim do Morro is basically a garden just outside the upper deck of Luiz I bridge. It has a stunning view overlooking Ribeira neighbourhood and the Douro river and hence it is a perfect sunset spot.
Another great place to watch the sunset in Porto is Jardim das Virtudes. This beautiful and minuscule garden is very popular among locals because it has shades from trees and easy access to cheap beer at nearby cafes. It also has a great view towards the Arrábida bridge, my favourite bridge in Porto.
Watch a Fado show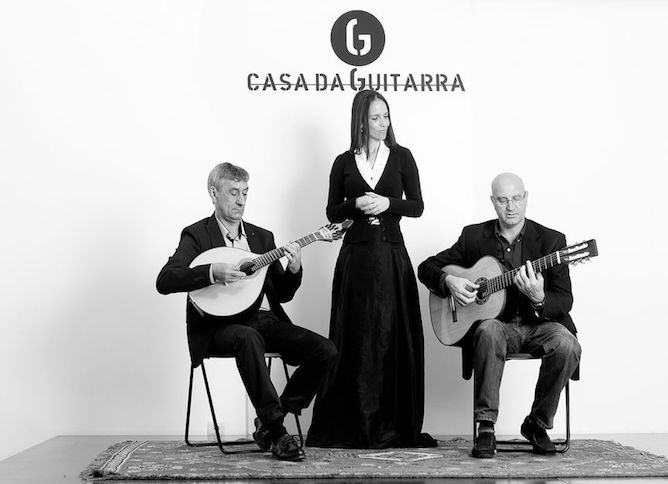 A great activity for a Summer night is to watch a Fado show in Porto. As it usually includes dinner it ends up being an expensive activity (about 30/40 € per person). However, if you are only interested in listening to Fado, I recommend that you to buy the online ticket for the Fado show at Casa da Guitarra, which is very economical – only 15€ / person.
Another option – both creative and affordable – is to buy a combo ticket for a Fado show at Calém's Port wine cellar. It starts with a visit to one of the best Port wine cellars in Porto and it ends with a wine tasting while listening to fado played in front of the wine barrels. How does that sound?! 🙂
This is a good deal because a visit and wine tasting at a Port wine cellar costs around 15 / 18€, and if you go to a traditional Fado show (in a restaurant) you will never pay less than 30€. Therefore, by getting this combo ticket you are saving a lot of money since it only costs 21€.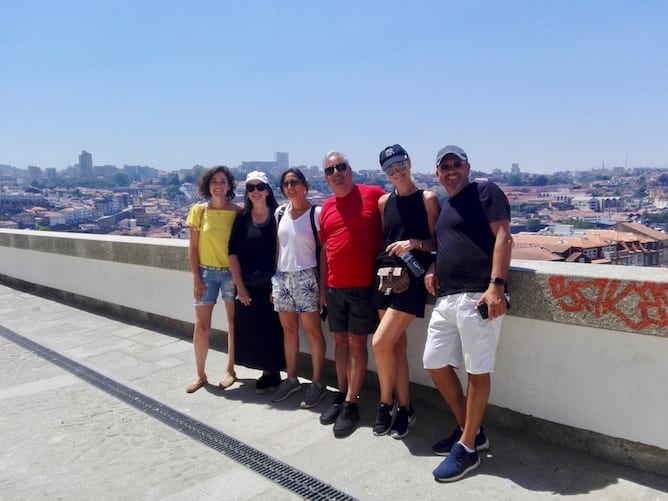 If you want to make the most of your day in Porto, why not join a private tour in the city with us? We most certainly know the best places in the city, and tips and tricks to survive Summer in Porto. We will teach you about the history and economics of the city and tell you secrets and stories that you never heard about. After being with us, you will have a much better understanding of the Portuguese way of life and a list of the best places to go in Porto according to your taste. What could be better than this?
You can read the reviews of our clients on our TripAdvisor and then simply send an email to sara@portoalities.com telling us when you are coming to Porto and how many people are travelling with you. It will be our pleasure to guide you!
Ride a bike in Foz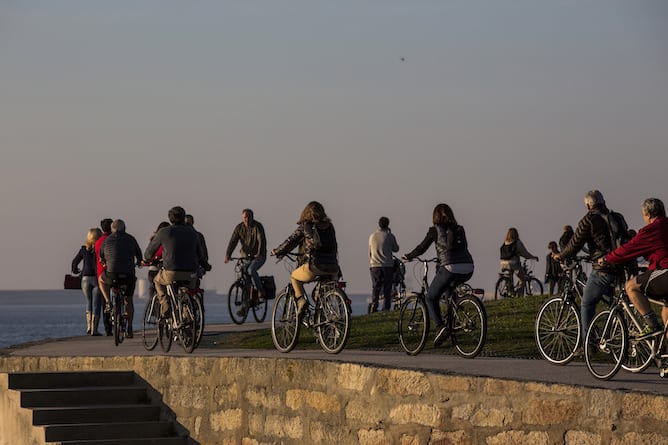 I am the clumsiest person I know and hence I would never do this, but one of the best things to do in Summer in Porto is to ride a bike in Foz, the beautiful neighbourhood where the Douro river meets the Atlantic Ocean. Another great place to do exactly the same is Vila Nova de Gaia.
If you are visiting for a couple of days, you can rent a bike or join an electric bike tour in Porto to explore the city.
Go for ice cream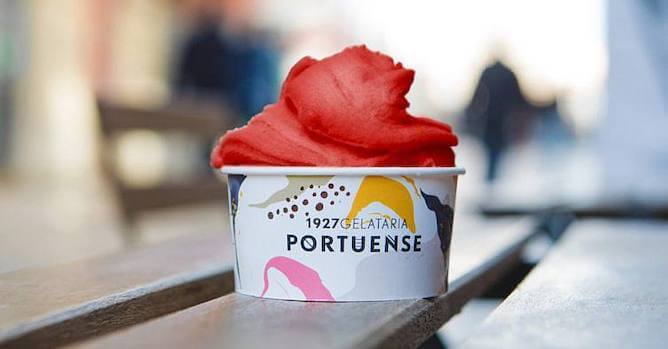 Here's an activity that everyone, regardless of their level of clumsiness and age, can join in: eating an ice cream!
As I consider myself a professional ice cream eater I have already written about the best ice cream shops in Porto. My favourite one is, hands off, the stunning Gelataria Portuense. The owner is this super creative badass young woman who is constantly surprising us with new flavours.
Have a beer in a terrace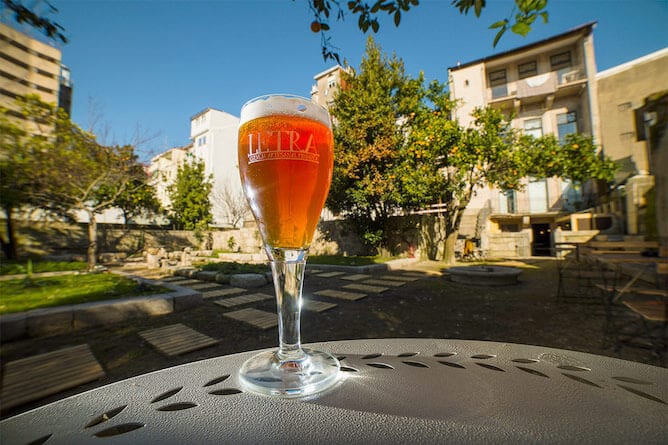 Nothing can beat the amazing feeling of drinking a cold beer when it's warm outside, so clearly this had to be included on this list of the best things to do in Summer in Porto.
Warm weather calls for uncompromising beer drinking, which is why I am not recommending you to do a wine tasting. Instead, you can head to Letraria or Armazém da Cerveja – two amazing craft beer pubs in Porto that have backyards.
You should also check one of the best urban terraces in Porto as they have plenty of drinks to choose from.
Go to a great museum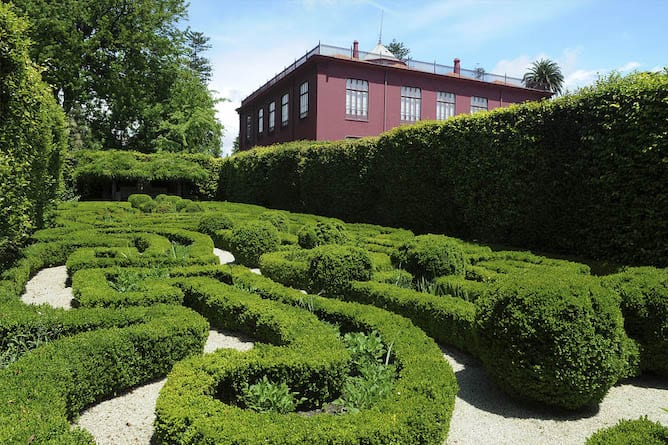 I don't know about you but my brain slowly starts to decay above 25ºC, which is why during very warm Summer days, I literally look for shelter at one of the best museums in Porto.
I have already mentioned my very favourite one, Serralves' contemporary art museum. However, the Biodiversity Gallery is also a great choice, as it is next to the Botanical Garden in Porto, and hence you can combine these two activities.
Another place that I deeply admire is the Episcopal Palace, where the bishop of Porto lives. The tour is very well structured and you can buy combo tickets that allow you to visit other monuments in the city, such as the Clérigos tower.
In order to get discounts of up to 50% on the tickets to the museums of Porto, you should get the Porto Card, the city card that also gives you unlimited access to the metro system, the buses and the urban trains.
Join La Movida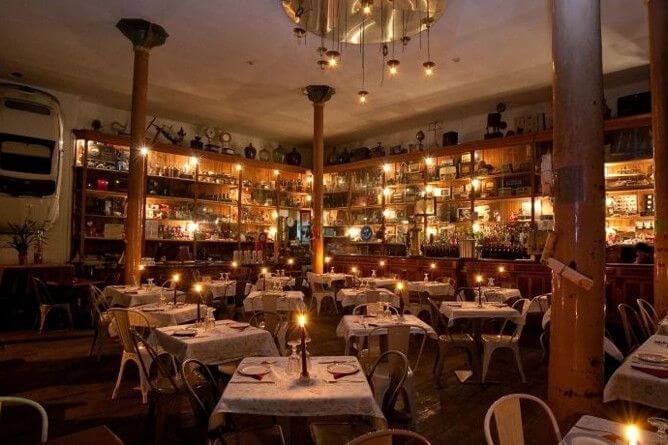 I have to be honest with you: even though I have written a guide to a party weekend in Porto, I am not exactly a party animal. In fact, I suffer from anxiety when I am surrounded by large groups of people, which is why I rarely go to the nightlife district in Porto.
However, I reckon that going there is definitely one of the best things to do in Summer in Porto because our nightlife is very similar to the Spanish one: we like to hang out on the streets together, and we only go to the bars to get occasional drinks.
I have already made a list of the best bars in Porto but take my advice, just head to Galerias de Paris, Café Âncora de Ouro (students café in Porto) or to Espaço 77 (another popular spot in the city) and let the night flow.
What NOT to do during the Summer in Porto
During the Summer in Porto I would definitely avoid both the Lello bookstore and the Clérigos tower, as both these monuments have huuuuuuuge queues on the outside, so your brain will be frying on the street. You should be especially careful if you are travelling with kids or elder people.



I would also run away from the famous tram line #1 that starts in front of the St Francis church and goes all the way to Foz. Again, this is a very popular activity in Porto which means that there are always massive queues to be faced under the inclement sun. Moreover, the tram only departures when the vehicle is completely packed, so it is not such a nice experience during warmer days. There are less touristy tram lines in Porto – just check my

article about the tram in Porto

.
Save this article for later: