Porto, a small coastal city in the Atlantic famous for its Port wine lodges, also has some fantastic wine bars showcasing the best wines produced all over the country, and, most notable, the Douro Valley's, where Port wine is produced. And I have decided to finally hand them to you on this article 🙂
A couple of things before we move on to the list of the best wine bars in Porto:
Most of the bars mentioned on this article are closed two days a week, usually on Sundays and Mondays, so it is best to check their schedule before going there.
Portugal is a very food-centric country (I am a very food centric person, too!), so you will be able to find proper food at most of these wine bars.
Last but not the least: if you are a wine lover and are serious about getting to know Portuguese wines, then I highly recommend you to take our private wine tour in Douro Valley. You'll get to explore the most amazing boutique wineries with the best guides of the region. (True story – just check out the amazing TripAdvisor reviews our guests have written about our tours over the years).
Enough said. Let's dig into…
The best wine bars in Porto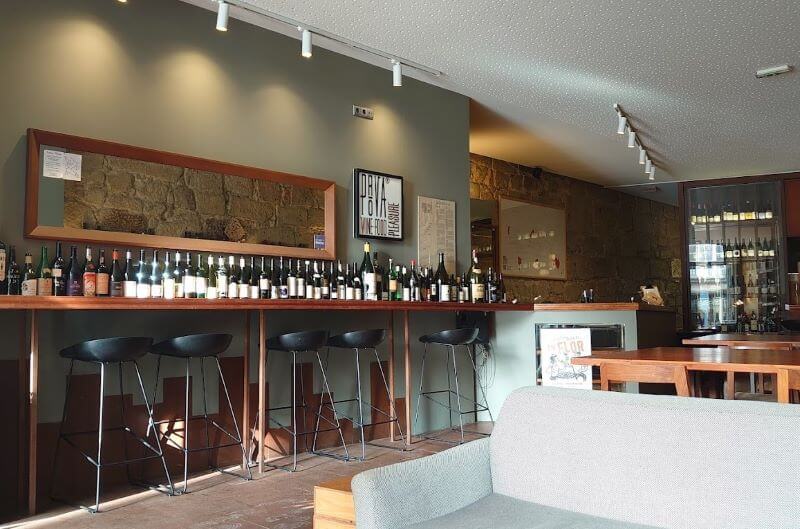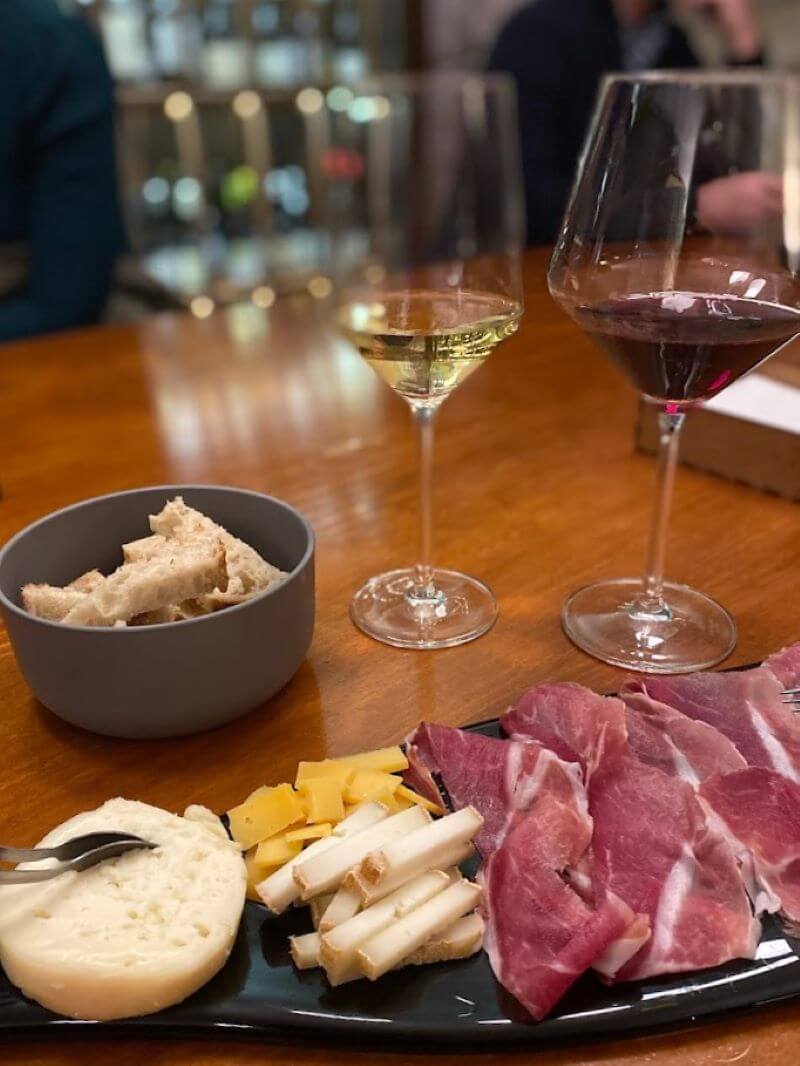 Prova is one of the oldest wine bars in Porto and it remains one of the best ones. Located in the iconic Ribeira neighborhood, it has a jazzy vibe that is second to none.
The wine list is not very extensive (especially the wines by the glass, which is a shame) but it is accompanied by a passionate and informed explanation by the friendly staff. It was at Prova, for example, that I tasted my first "talha wines" (wines produced in massive Portuguese clay amphora, mostly in Alentejo wine region).
It's just a medium-sized room, and as it's one of the most popular wine bars in Porto, it fills up quickly. Therefore, I advise you to show up as soon as the doors open and to stay on the sofas at the entrance (if you are going as a couple) or to stay at one of the large tables at the back (if you are going with a group of friends).
How to get there: São Bento subway station is a 6-minute walking distance.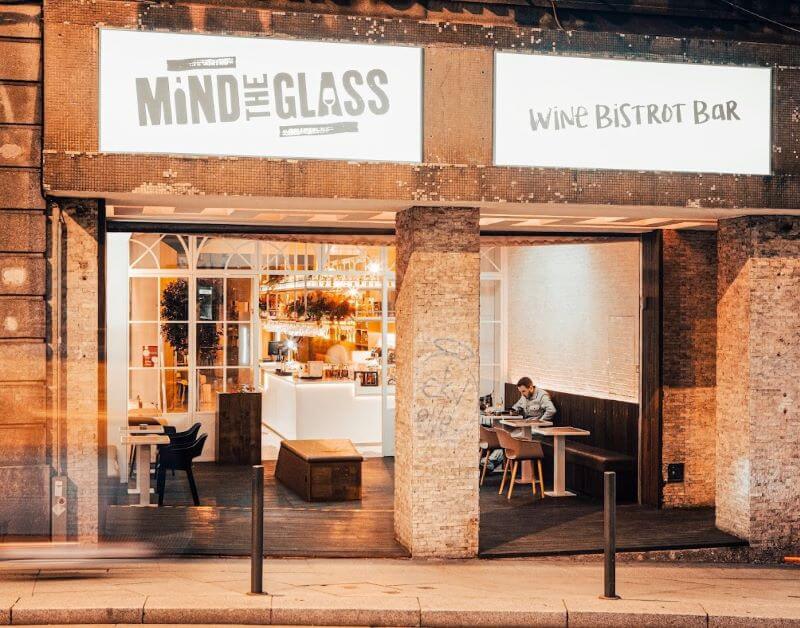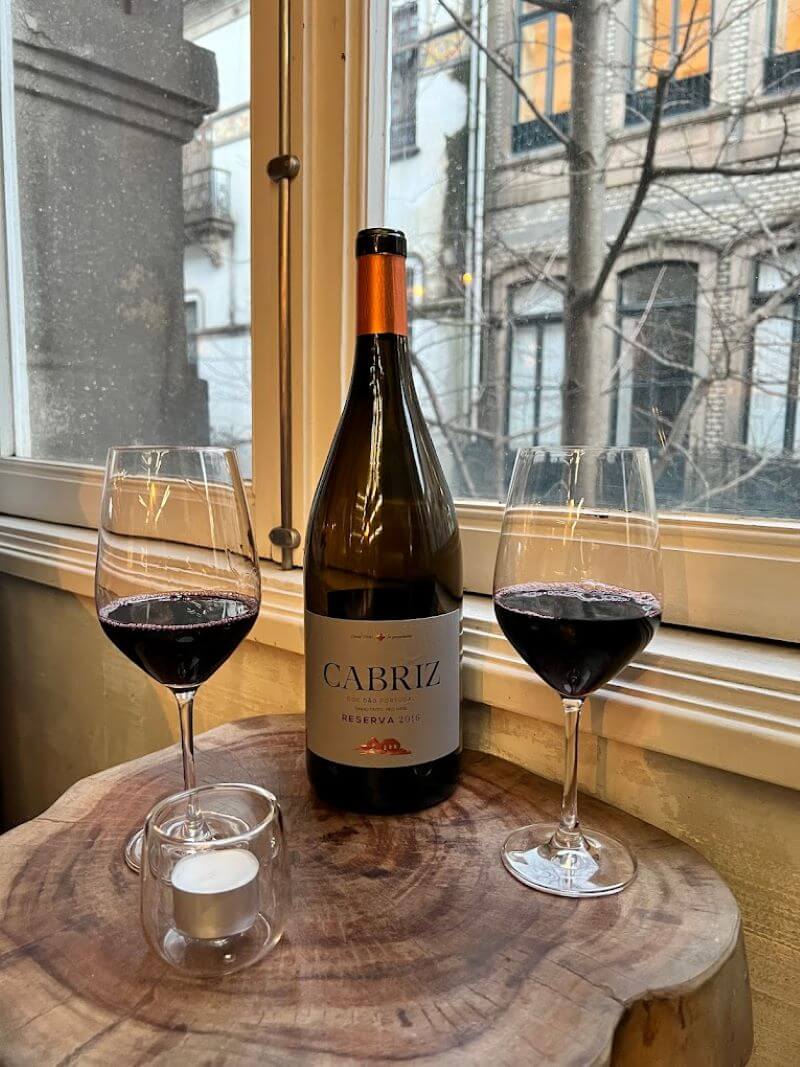 The first time I looked at Mind The Glass I felt that it "reeked" of the tourist trap, but this wine bar in Porto turned out to be a pleasant surprise. The bar itself is really cute, with several rooms and nooks where you can not only have a drink in some privacy, but even have some snacks for dinner.
Mind The Glass has an extensive wine list (at least by Portuguese standards), with wines from almost all Portuguese regions, which you can order by the glass, by the bottle or buy to take home.
The only negative thing to say about this wine bar in Porto is that the staff doesn't know much about pruning, but they are so nice that we don't mind 🙂
How to get there: Aliados subway station is a 7-minute walking distance.
Angel's Share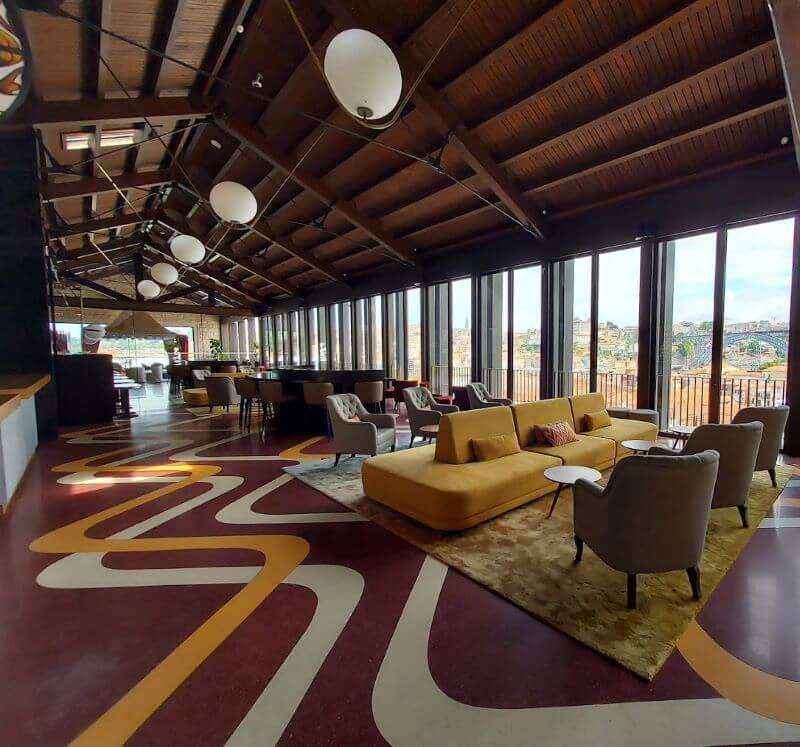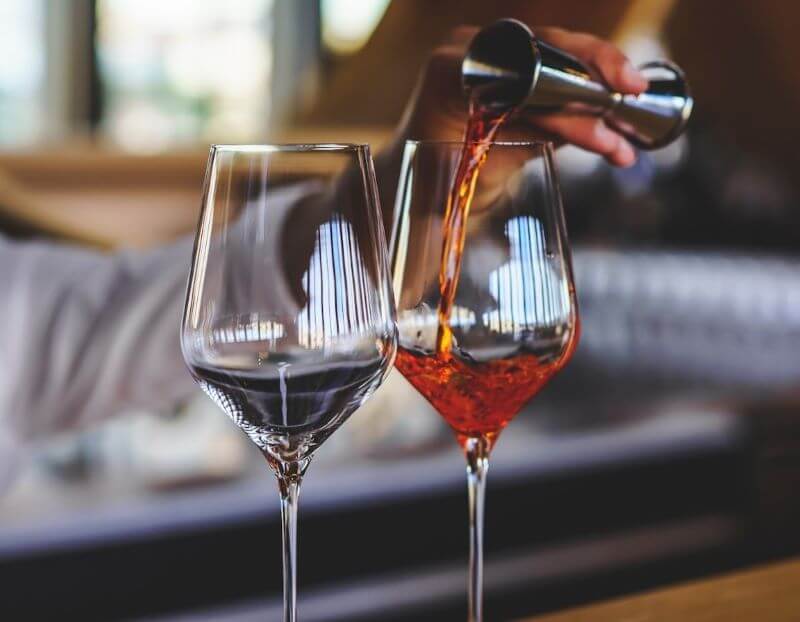 Angel's Share, located near the best Port wine lodges, is a place that is hard to read in the sense that it has an ENORMOUS menu that ranges from cocktails, gin & tonics, whisky, cognac, champagnes, Madeira wines… and YES, fantastic wines from all around Portugal, including some very old (and terribly expensive) Port wines.
This wine bar also has a fantastic view over the Douro river and in particular the Luiz I bridge, that is, honestly, quite unbeatable.
The two things I don't like about the Angel's share though is that it is veeeeery big and that its decor lean on the nouveaux riche side, which I find distasteful. But these are very personal considerations that should not stop you from going there.
How to get there: Jardim do Morro subway station is a 14-minute walking distance.
Genuíno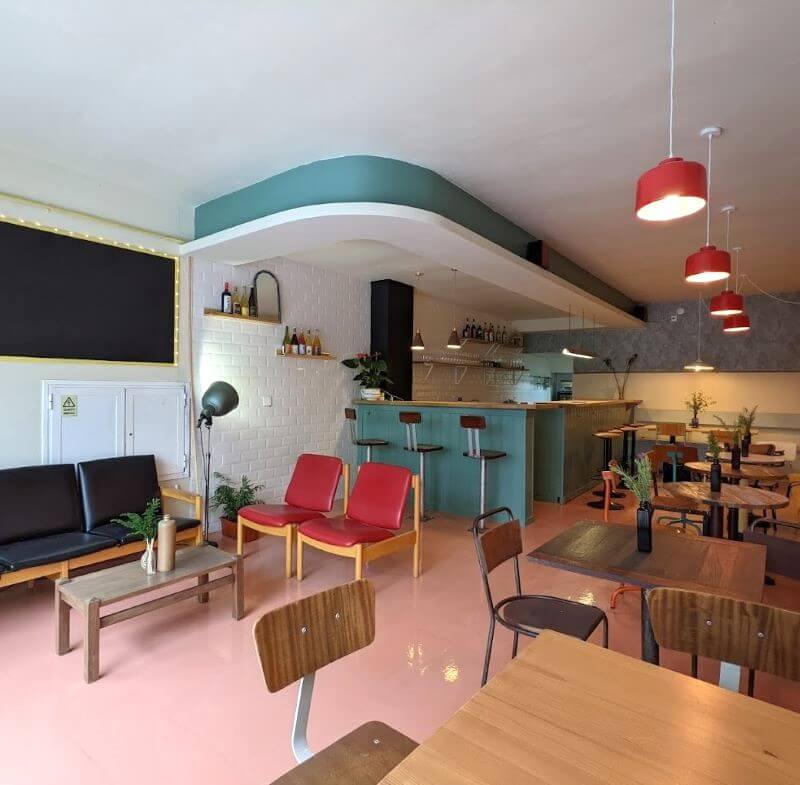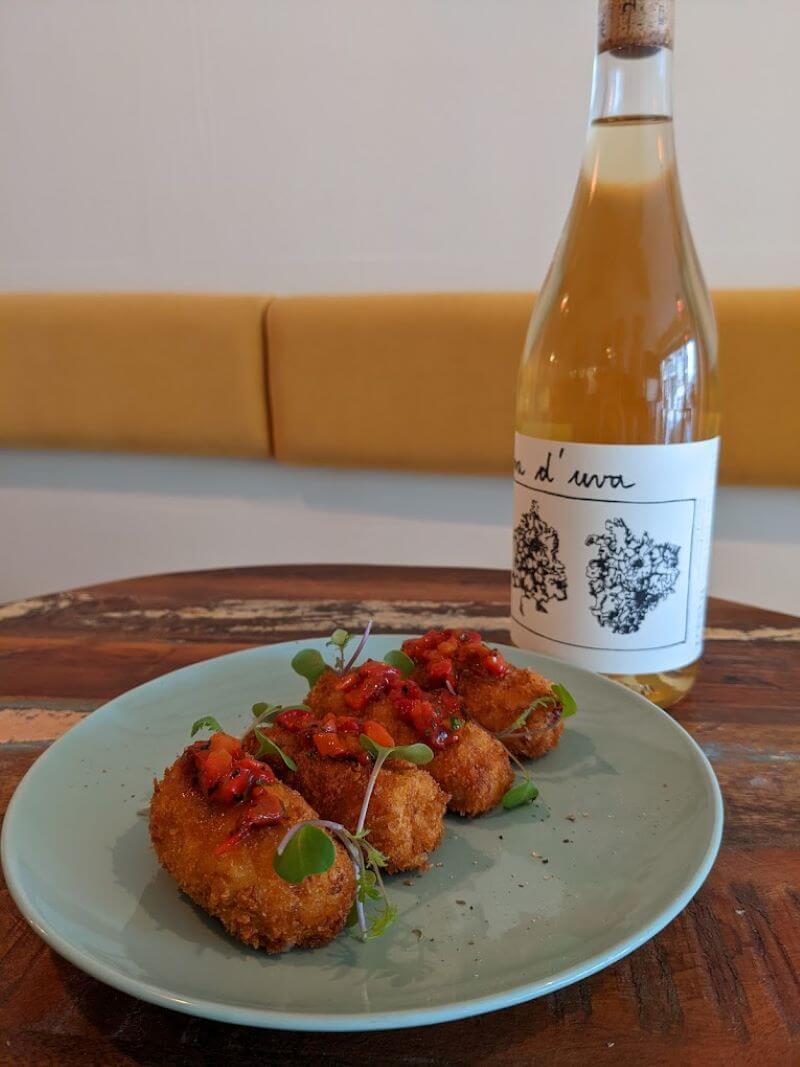 O Genuíno is the new sensation among the best wine bars in Porto, and it's no wonder: it's a small bar located in the most romantic neighborhood of the city, with a vintage and informal decor, where some of the best natural wines in Portugal are served. And that, dear friends, is no small matter, as in Lusitanian lands we are still not very fond of wines with little human intervention.
Another unique thing about Genuíno is that the food is genuinely good, and it changes every week according to seasonal products. There is always a soup available, several main dishes and even two desserts. And yes, it is always delicious.
It's a tiny bar and very (VERY) popular with the locals, so I recommend you make a reservation or to show up as soon as the doors open.
How to get there: Aliados subway station is a 11-minute walking distance.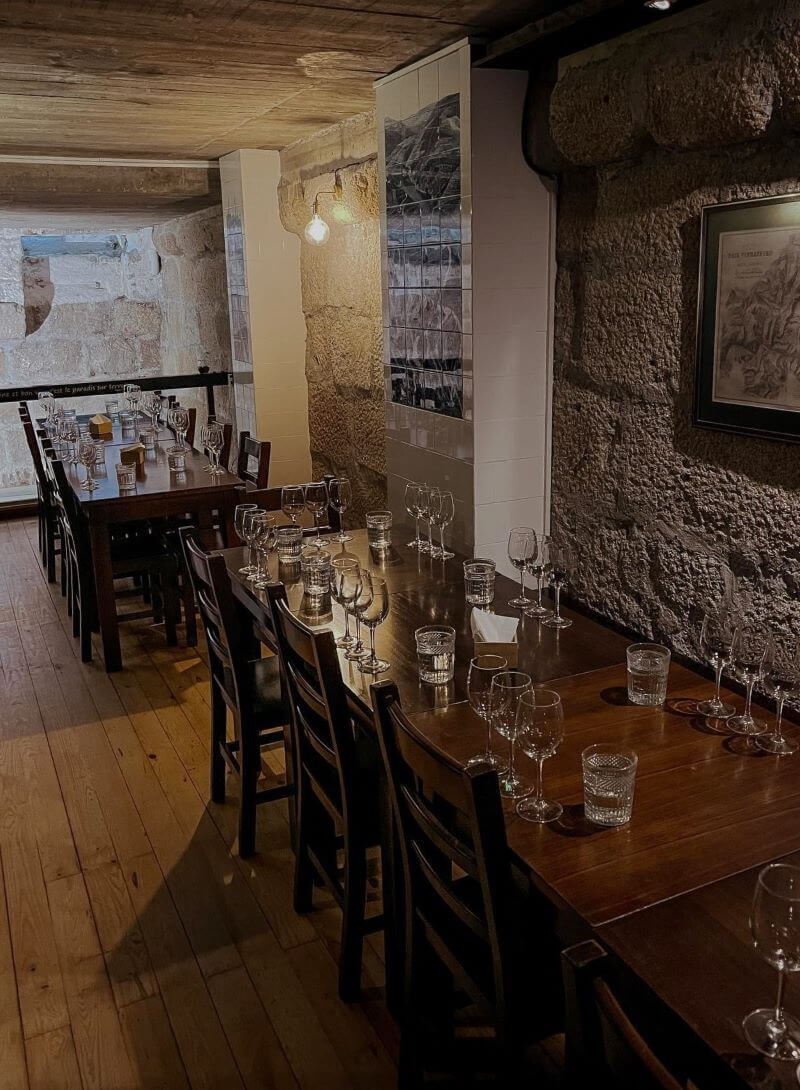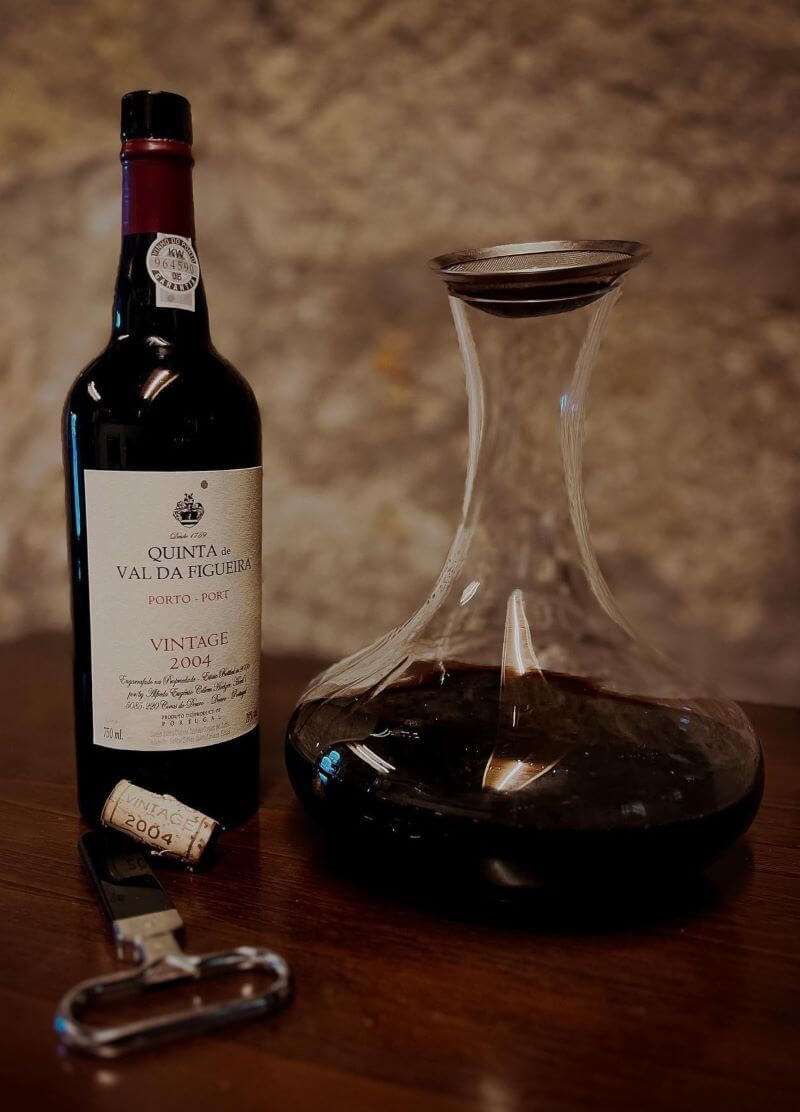 Lado Wines is a bar dedicated to wine lovers from small producers, especially Port wine. This wine bar in Porto is a project by AVEPOD, an association (with a terrible name) of excellent small Douro producers, such as Quinta das Lamelas and Aneto Wines, with whom we work on our private tours in the Douro.
Therefore, I recommend this wine bar in Porto to anyone who is especially interested in discovering lesser known Port wines. Their classic wine tasting costs 30€ / person and you can book it online.
How to get there: São Bento subway station is a 8-minute walking distance.
Mirajazz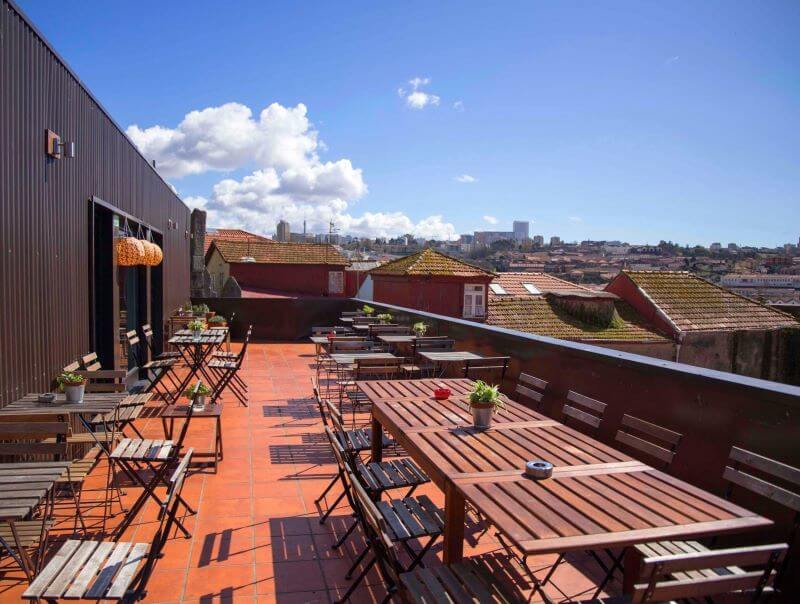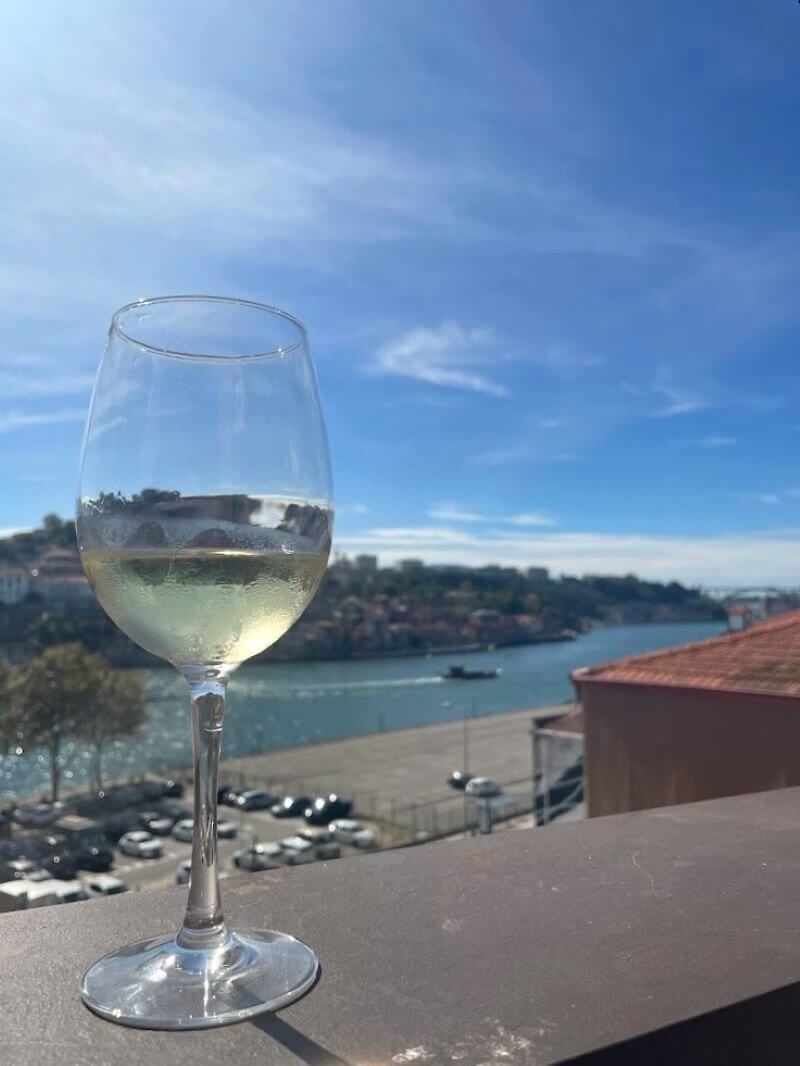 I was a bit reluctant to include Mirajazz in this list of Porto wine bars because in my mind it's not really a wine bar, as it serves some wines but also beers and other drinks. In other words, an amalgam without great concept!
However, I decided to mention MiraJazz here because it is, in fact, a pleasant place, with a large terrace overlooking the Douro River, perfect for warm summer days.
How to get there: São Bento subway station is a 11-minute walking distance.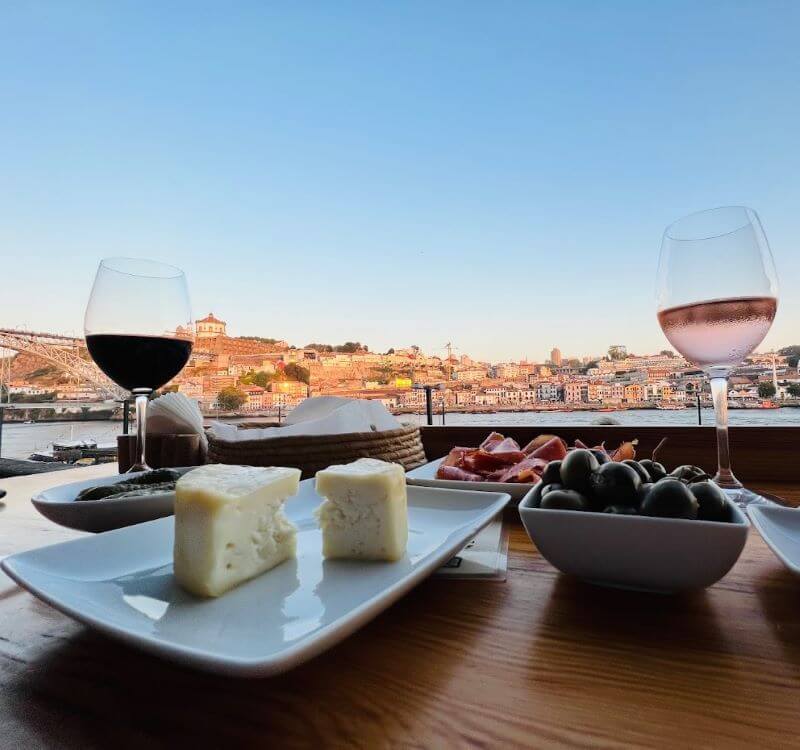 Wine Quay is probably the wine bar in Porto that I go to the most because it has an absolutely relaxing view over Cais de Gaia and the Douro river. Whenever I'm stressed, I go there for a glass of wine while I wave at the 6 bridge cruises that sail across the river.
But to enjoy the view, you have to be lucky, as Wine Quay consists of half a dozen chairs along a narrow outdoor wall. It also has two small rooms, but staying inside isn't half as fun as staying on the wall (not the least because the furniture isn't very comfortable, to be quite honest).
At Wine Quay you can find a menu with great wine suggestions, and the only thing that bothers me is that the wines never changed over the years. The wines can – and should – be accompanied by the EXCELLENT snacks on the menu, such as cheeses, sausages and canned fish. All Portuguese, of course.
How to get there: São Bento subway station is a 8-minute walking distance.
Botella – Food & Wine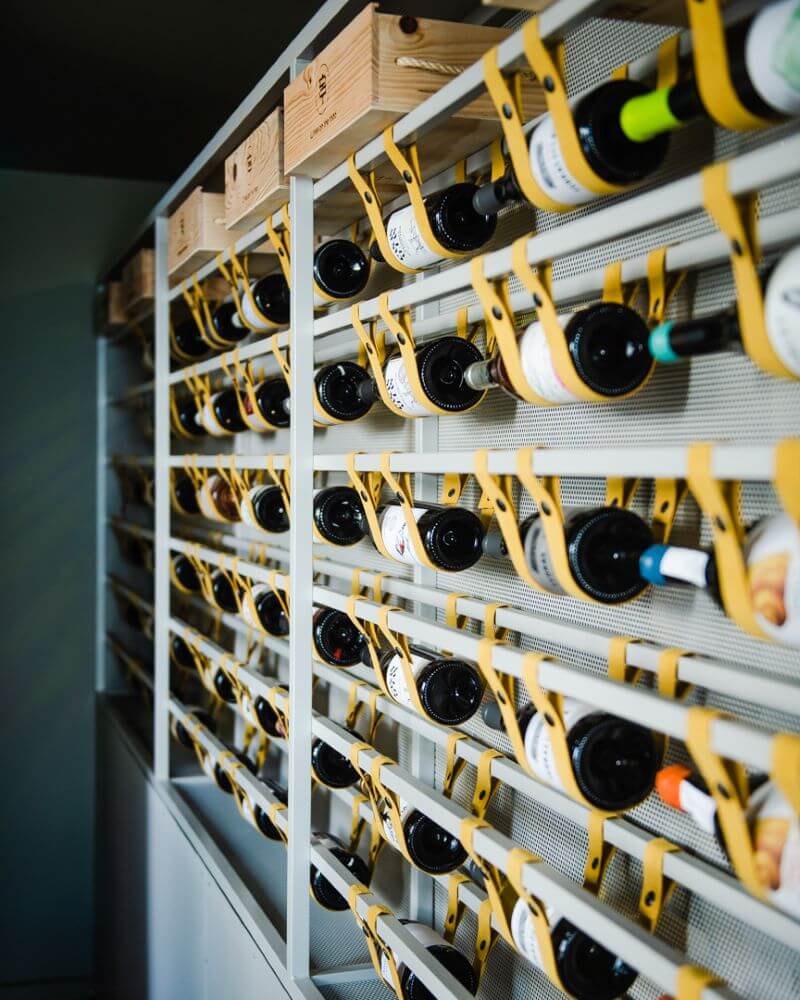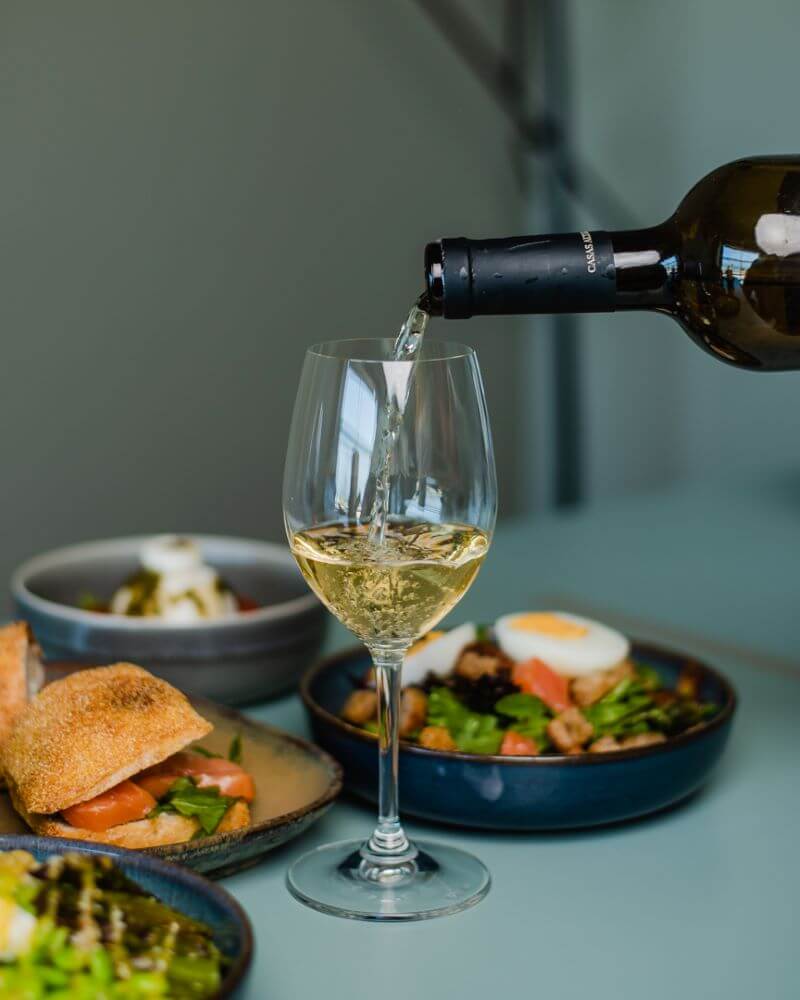 Botella is one of the most recent wine bars in Porto and the only one, as far as I can remember, located in the Foz area, right in front of one of the best beaches in the city. It is, therefore, a spectacular place to watch the sunset 🙂
The wine list is bold, favoring small producers and small-scale wines. To accompany, unusual and delicious tapas, such as salmon tartar or raspberry meringue.
In short, a place far from tourists and with fewer tourists, which I find delightful in a city that is less and less ours.
How to get there: the bus 500 stops right outside (stop name: Praia de Gondarém).
Vinofino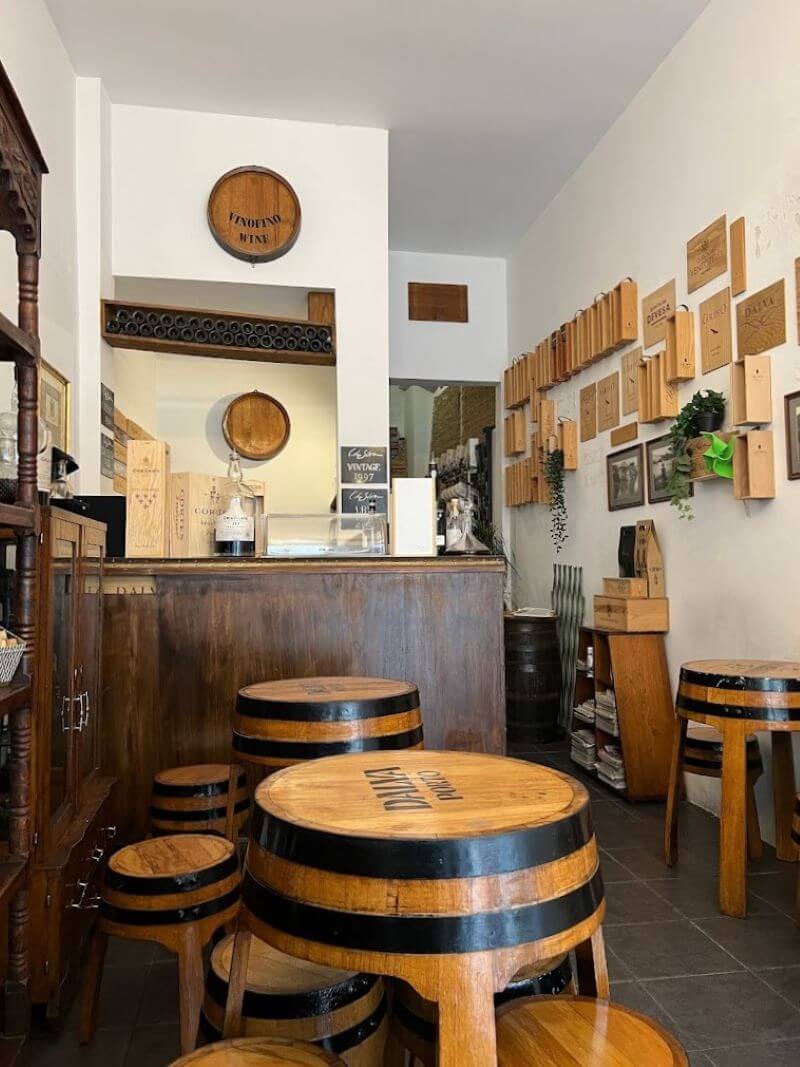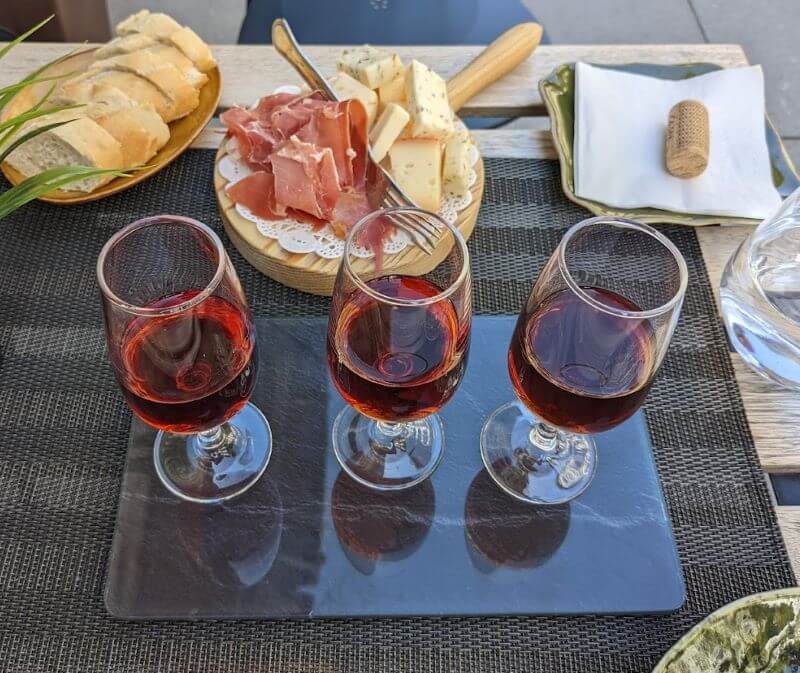 In general, I stay away from all the restaurants and bars in the most touristic areas of Porto, but I reckon that Vinofino, located in the (very) touristic Rua das Flores, is one of the most interesting wine bars of Porto for those who want to taste old white Port wines.
Indeed, Vinofino is probably the only bar in Porto where you can taste 40-year-old white Port wines, or Colheita Tawny Ports (that, is, from a specific year) from 1958, for example.
In addition to the wines by the glass, you can also go for one of the standard wine tastings – a good option for those who don't know much about Port wines.
How to get there: São Bento subway station is a 3-minute walking distance.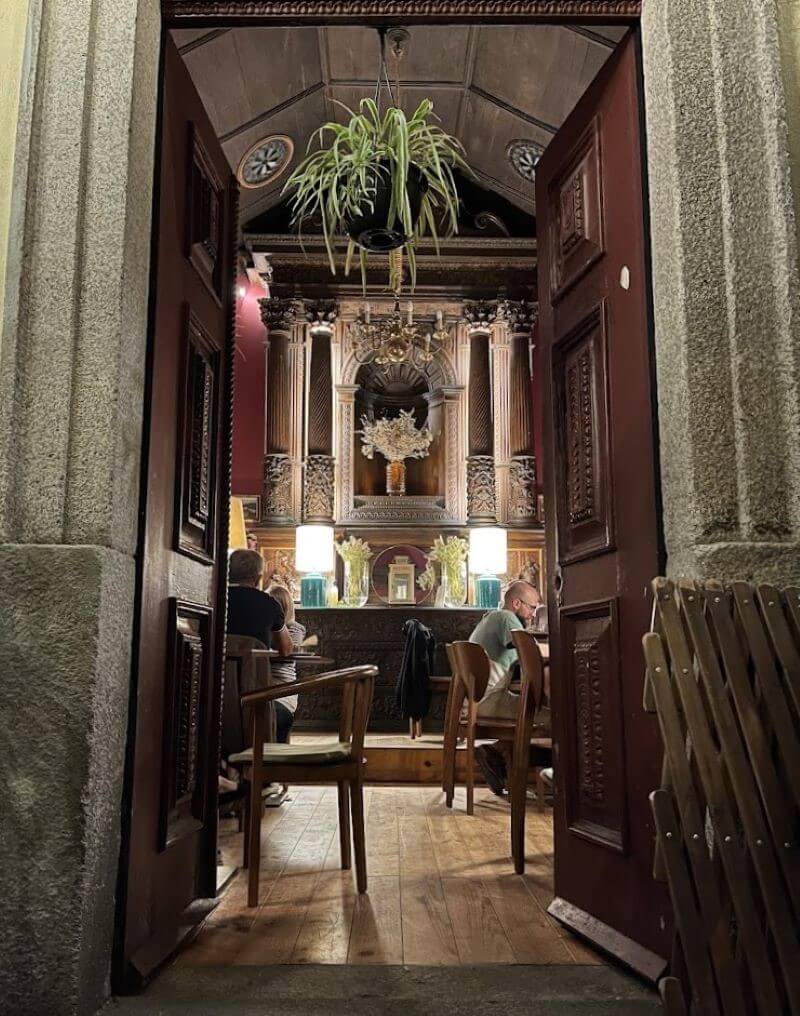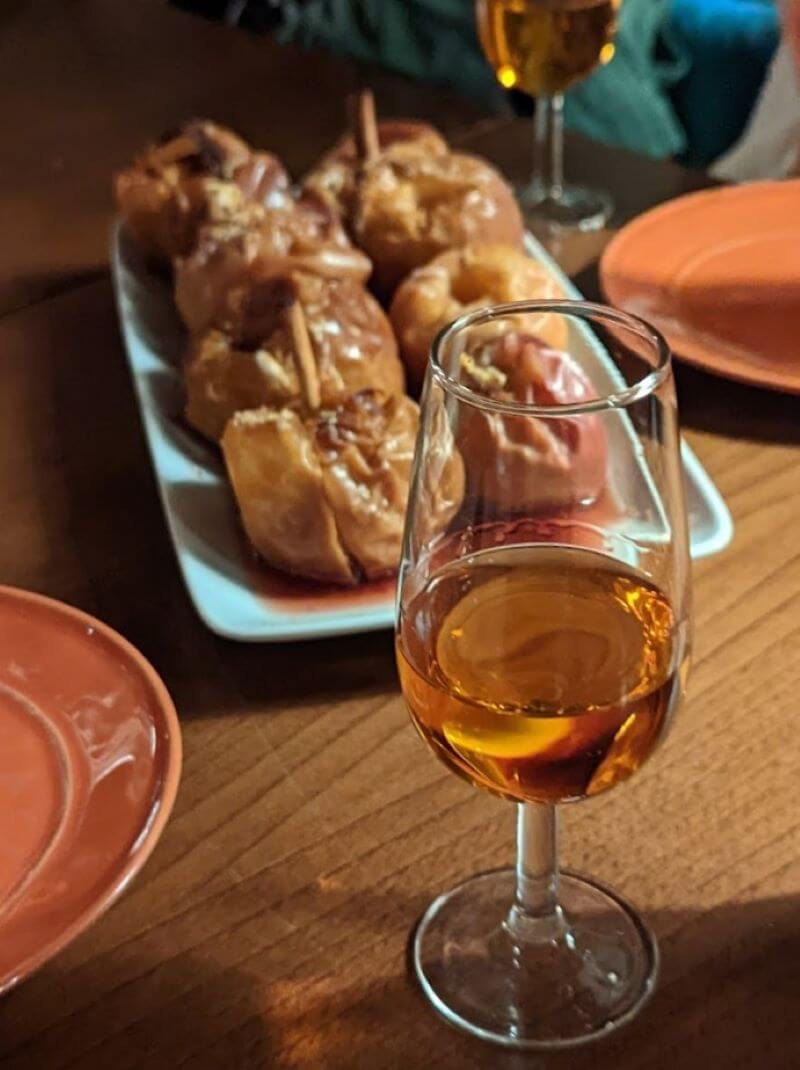 Capela Incomum is the port wine bar with the most unusual location as it is located in an old… abandoned chapel. True story! It is, therefore, a nice place to surprise our significant other 🙂
Capela Incomum has a very short wine list but with some good wines (namely the Vinho Verde wines). There are also many tapas and they also serve beer and sangria, making it a very unpretentious and affordable place.
If you ask me if it's one of the best wine bars in Porto for true wine connoisseurs? No. But it is still a quaint place to have a drink in the city.
How to get there: Aliados subway station is a 10-minute walking distance.
Gito – Natural Wine Bar & Bottleshop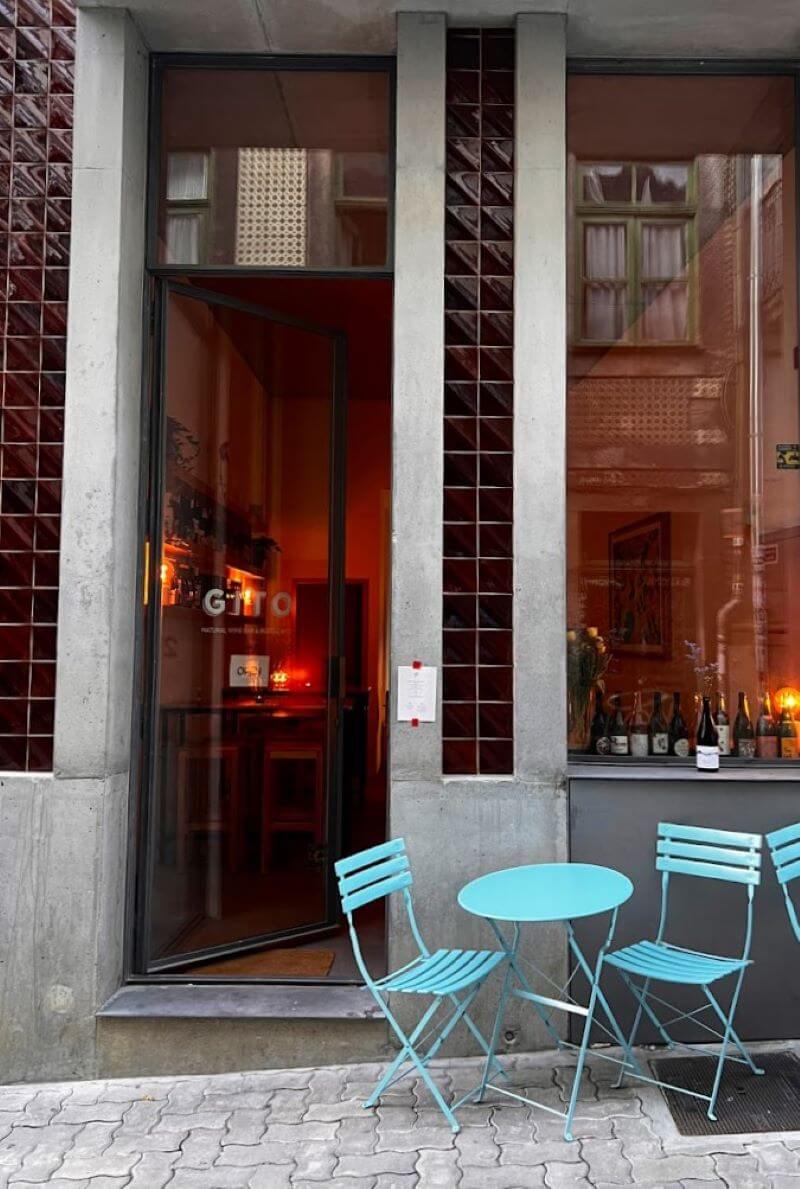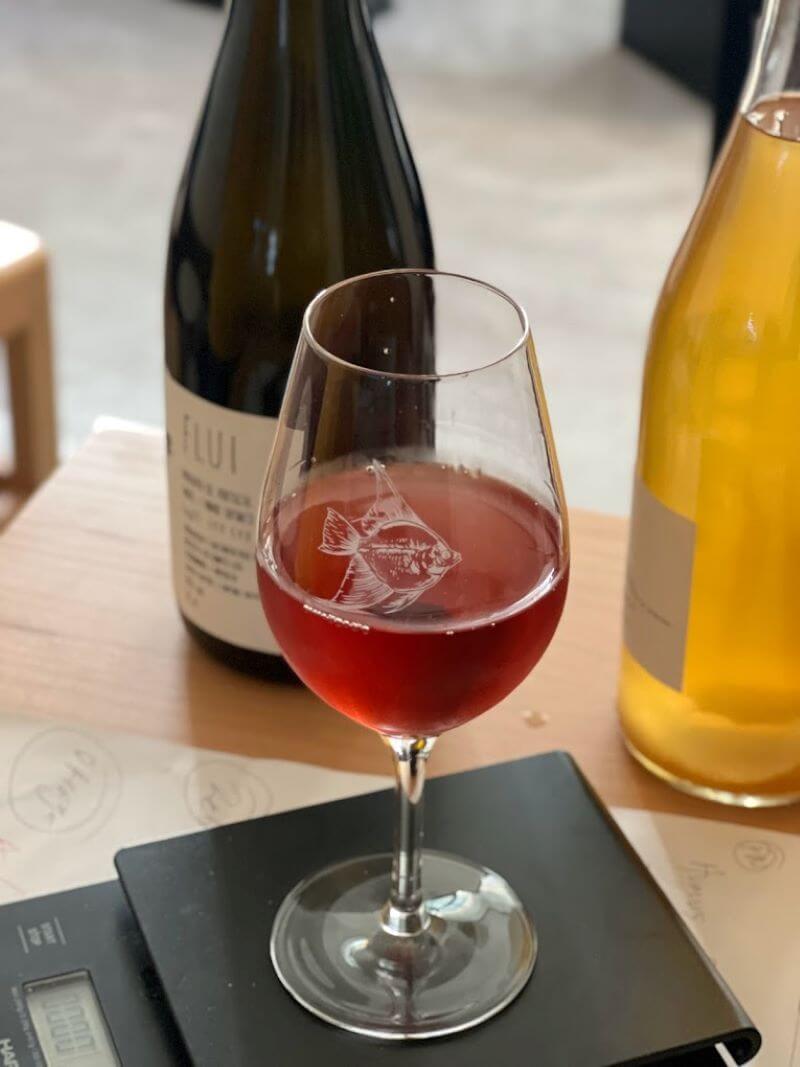 Gito is the newest wine bar in Porto and it's a really cool place. At the back is a room where friends gather to taste the natural wines selected by the owner, Bruno, who, as a joke, decided to give his space a Brazilian slang – Gito – which means small.
At Gito you can find natural or low-intervention wines, white and red, sparkling wines and ciders, from Portugal, Spain, France, Italy, Austria, Georgia and Germany.
How to get there: Aliados subway station is a 9-minute walking distance.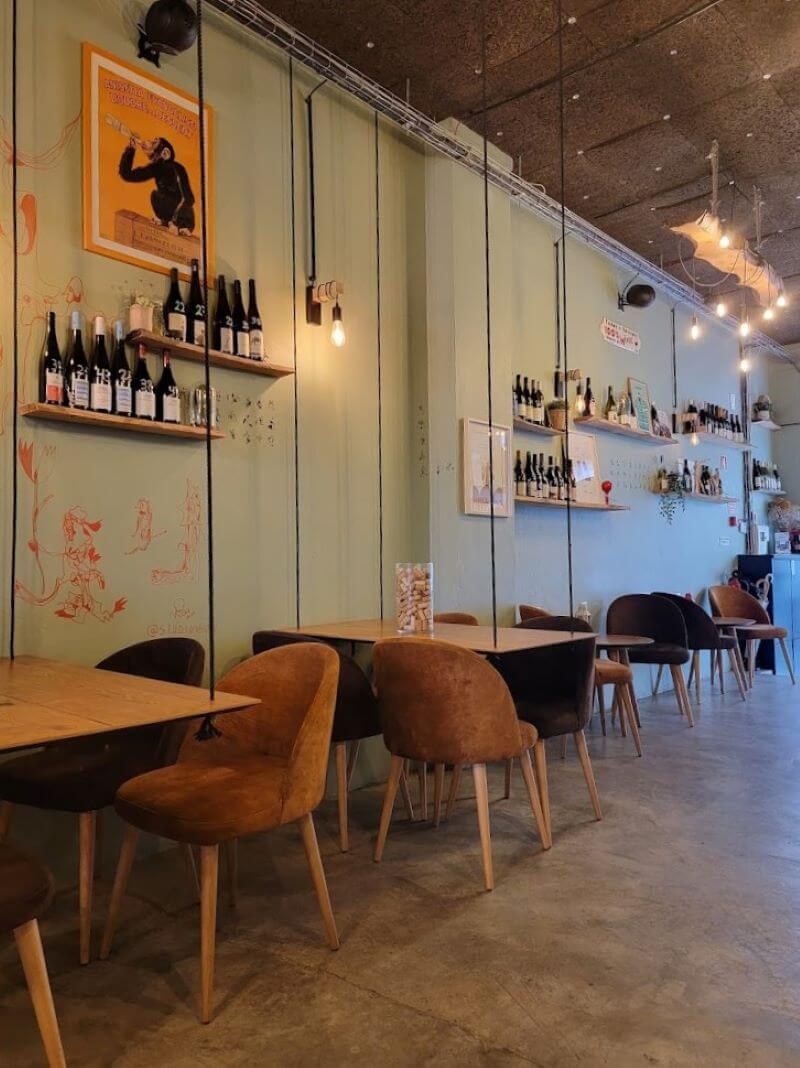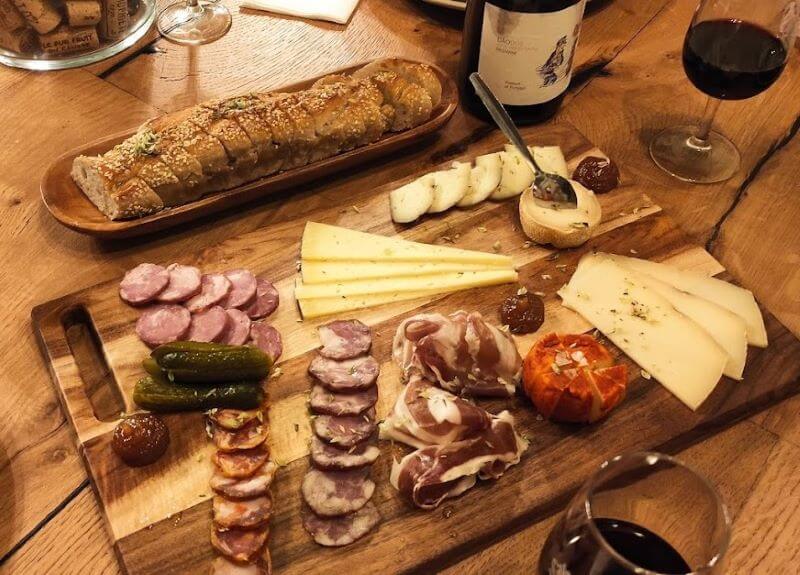 Cave do Bon Vivant is one of the few wine bars in Porto that is not located in the city center or other tourist areas, such as Ribeira. Instead, it is located at the beginning of the pedestrian area of Rua de Santa Catarina, a quieter area.
But there are more reasons that made A Cave do Bon Vivant one of the most popular spots among locals and tourists alike: the excellent selection of natural wines, the fact that the owner is super knowledgeable about them (and can therefore make you the right recommendations). In addition, it serves delicious world food, such as Italian arancini, tuna gravlax and tartare.
Great food, great wines and great ambiance – what else do you need in life?!
How to get there: Bolhão subway station is a 6-minute walking distance.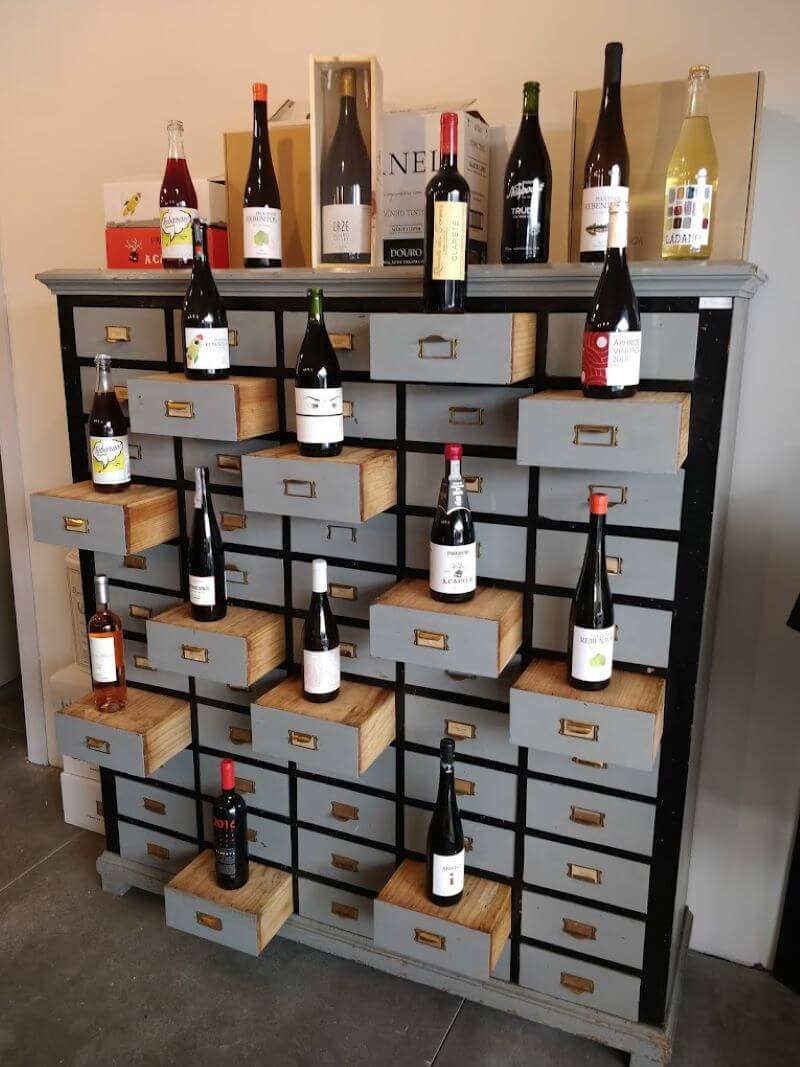 Cave Bombarda is located at Centro Comercial Bombarda, a cute tiny shopping mall that I have been to countless times because it is SO COOL. It has plenty of nice concept stores, and now it also has Cave Bombarda, which is truly a mix between a wine shop and a wine bar (including on the schedule: it is only open from 11h to 19h, with a lunch break in between). It only has a sofa and a couple of tables with chairs, so it's not the kind of place where you go to stay for long – unless, of course, you want to buy some wines to get home 🙂
Cave Bombarda is specialised in natural wines from all across the country (including, of course, Pet Nats) and I enjoy going there after I have lunch, on Saturdays.
How to get there: Aliados subway station is a 15-minute walking distance.