Whether you've been living in Porto for a while or are just visiting the city, I thought it would be interesting to show you the most beautiful examples of contemporary Porto's architecture.
Therefore, I wrote this article with some "classical" examples of contemporary Porto's architecture (mostly designed by the famous Álvaro Siza and Souto Moura), as well as some groundbreaking buildings. I hope you enjoy!
Contemporary Porto architecture: 10 buildings to visit
Casa da Música
Avenida da Boavista, 604-610 | Porto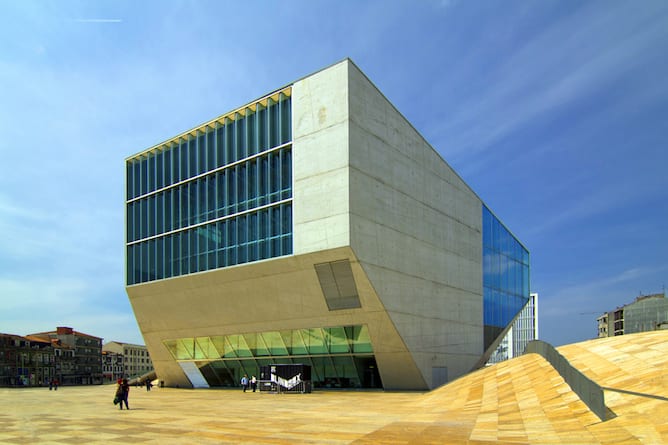 I have already written about Casa da Música, the stunning building by the Dutch Rem Koolhas architect. It started to be constructed when Porto was the European Capital of Culture, in 2001. But, in fact, the original project was designed to be family house, where the living room (now the main concert hall) would be the centre to which all the other rooms in the house would connect to.
If you enjoying music you should definitely check Casa da Música's calendar, but if you're more like me – I can help but feel completely oblivious during a concert -, then simply take a guided tour, was they are very well structured and informative.
Once you live, take your time to watch the kids playing with their skates, I find it very relaxing.
How to get there: the subway station Casa da Música is a 5 minutes walking distance.
Vodafone Headquarters
Avenida da Boavista, 2949 | Porto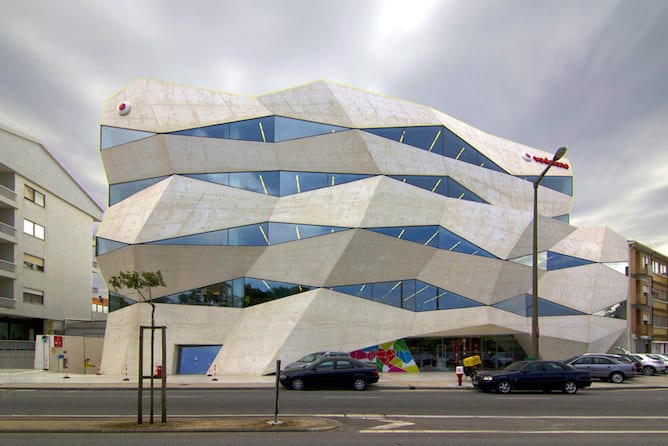 Disclaimer: I find Vodafone's headquarters a horrifying example of contemporary Porto architecture – but I am quite a lonely voice on this regard, and hence I decided to include it on this article.
I do appreciate the concept though: the architects literally tried to bring to "life" the slogan of Vodafone – "VODAFONE LIFE, LIFE IN MOTION" by constructing a building that conveys the sense of movements. This is the reason why Vodafone's headquarters was shaped with many different irregular shapes that becomes an irregular body out of balance, with many faces in motion.
How to get there: take the subway to Casa da Música and, from there, take an UBER or simply walk.
Serralves contemporary art museum
Rua D. João de Castro, 210 | Porto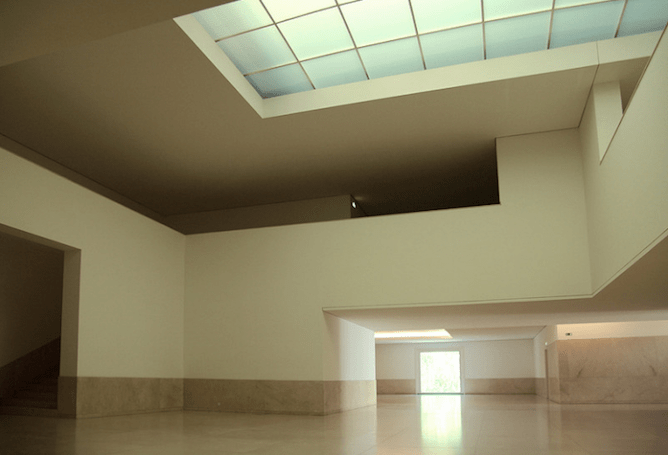 I've been in love with Serralves' contemporary foundation since my childhood.
Besides being a stunning example of contemporary Porto architecture, it's also a very versatile place, where, besides the museum itself, you have the most beautiful gardens of Porto, a tea house, a bookshop and a beautiful library that I strongly recommend you to visit.
I chose this photo to portray the Serralves' foundation as it encapsules what the building is truly about: some silent, long lines that are an invitation to explore the space and to let your emotions breath freely.
Local tip: You can get the online tickets to Serralves' contemporary art museum, with or without a visit to the gardens. You have to exchange it on the spot for a paper ticket (I know, it is ridiculous) but you don't need to wait in the queue to do it – just head straight to the counter and tell the person there that you have an online ticket.
How to get there: take the subway to Casa da Música and, from there, take an UBER or simply walk.
Bolhão subway station
Rua de Fernandes Tomás | Porto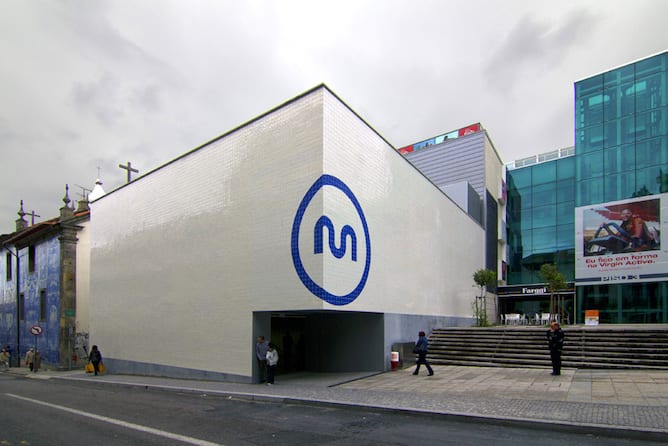 As I have an engineering background, I couldn't write this list of the most interesting buildings of Porto architecture without mentioning some very functional architecture: the subway stations.In fact, the 2011 Pritzker's winner Souto Moura, a great Portuguese architect, was in charge of the architecture of most part of the subway stations in Porto.
Most people only focus on the subway station Trindade or São Bento's, but decided to include here the subway station Bolhão, close to the now-closed-for-rennovation Bolhão's market 🙂
How to get there: simply use the metro of Porto!
Casa do Conto
Rua da Boavista, 703 | Porto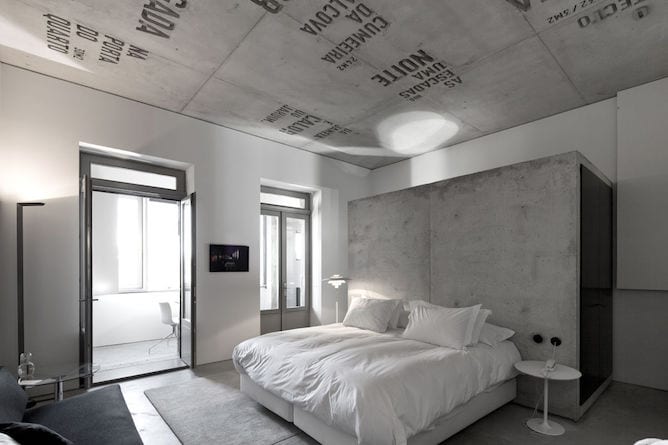 Casa do Conto, a boutique hotel in Downtown Porto, is a striking example of how contemporary architecture can blend in a traditional neighbourhood and hence it is, in my opinion, a highlight in Porto's architecture.
The renovation project was centred on the restoration of the entire building, recovering its original architectural value. The planned layout includes, as was formerly the case, an entrance hall with vertical access to every floor of the building with a skylight was designed to capture light from the outside, and enable visual contact with the sky.
The best – and only way! – of experiencing this private building is by staying for the night at Casa do Conto.
How to get there: the subway station Lapa is a 5 minutes walking distance.
Porto Cruise Terminal (South Terminal)
Rua do Godinho, Portaria junto do monumento Senhor do Padrão | Matosinhos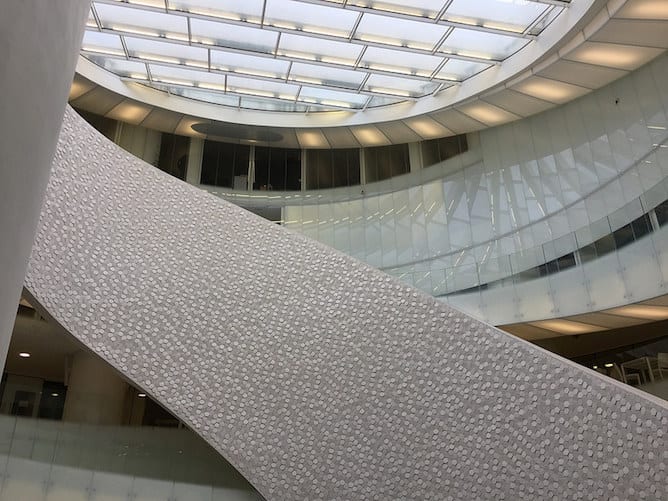 The famous cruise terminal in Leixões' port, in Matosinhos, recently won in the category of 'Commercial / Institutional Architecture over 1,000 Square Metres' of AZ Awards.
I found a very interesting description of this stunning example of Porto architecture:"Glistening in the light, the curving walls of the building read like ribbons looping around themselves in an irregular tangle. Echoes of two Guggenheims are evident—Wright's in New York and Gehry's in Bilbao. Silva affirms, however, that Siza is his most important reference: "The way our bodies move in a space, and the way a space invites you forward." Like Souto de Moura, whose early buildings were very Miesian, Silva may be using Wright and Gehry to mitigate the influence of Siza's eccentric, rectilinear forms".
I second this, as I find more words truly unnecessary.
How to get there: the subway station Matosinhos Sul is a 10 minutes walking distance.
Casa da Arquitetura
Avenida Menéres, 456 | Matosinhos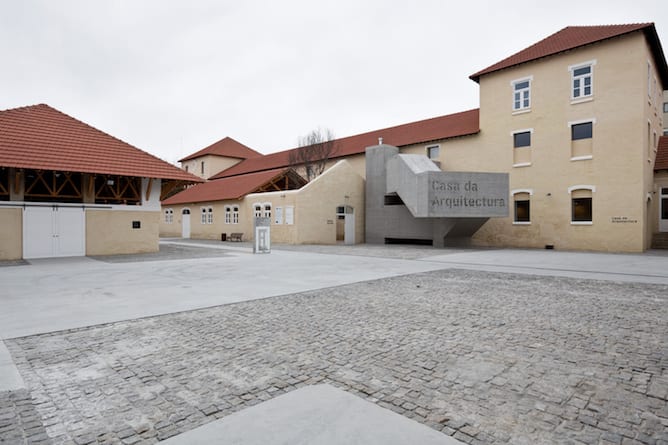 Casa da Arquitetura is the most recent addition to the list of the most beautiful monuments of contemporary Porto's architecture. This NGO, located on a beautiful building in Matosinhos, is dedicated to promoting architecture by organising exhibitions, workshops, conferences, school visits, etc.
One of the thing that I particularly like about Casa da Arquitetura is that it's located in a set of buildings that also host the Jazz orchestra of Matosinhos, as well as to some (soon to open) buildings with restaurants and stores. It also has a beautiful store where you can acquire books dedicated to architecture and other arts, design objects and modern furniture. It's to die for!
You pay a small fee to visit the exhibitions, and you can also ask – in advance – for a guided tour, if you have a group of minimum 10 people.
Every Sunday there are free guided visits at 11h, but they run in Portuguese.
How to get there: the subway stations Matosinhos Sul and Brito Capelo are both a 5 minutes walking distance.
Tea House (Casa de Chá da Boa Nova)
Avenida da Liberdade | Leça da Palmeira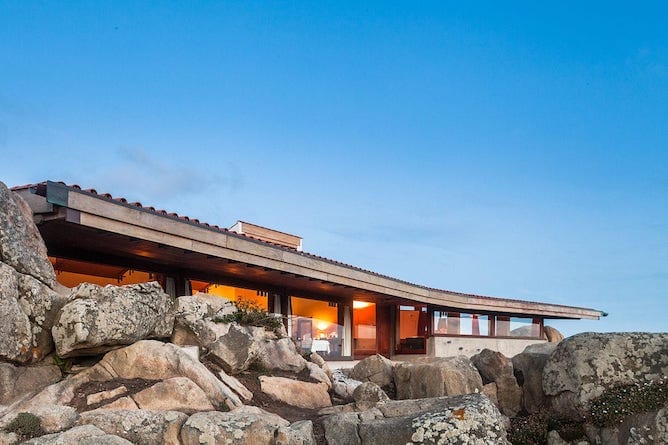 The Boa Nova Tea House was the result of a competition organised by Matosinhos' City Hall in 1958. The architect Fernando Távora won the competition and then gave the project to his young collaborator, Álvaro Siza, who was just 25 years old at the time. He would become very famous many decades later, by winning the Pritzker in 1992.
One thing that strikes me the most is how the Boa Nova both blends with and rises from the landscape, with very wide open windows (with no glass!) facing the ocean. Nowadays the building hosts a Michelin awarded haute cuisine restaurant.
Once there, take a moment to read the beautiful poem engraved on some tiles on rocks very close to the water. You might also want to visit another iconic project by the same architect, Piscina das Marés, which is nearby.
How to get there: to be honest, it's not that simple. Probably the best way is to take the bus 507, or an UBER from the subway station Mercado.

Tip: If you've enjoyed reading this article and you're going to Lisbon as well, check out this Lisbon Architecture Guide as it will help you to navigate the different architectural periods in our capital city 🙂
Save this article for later: