In all major cities, art and culture are important vectors of urban development.
Porto is no exception, and much of the dynamism we see today in the city is also due to the cultural transformation that occurred here.
The great kick-off took place in 2001, when Porto was the European Capital of Culture.
Nowadays Porto is very dynamic when it comes to arts, partly due to the City Hall policy, but mainly thanks to the private effort of artistic creators and gallerists.
The creation of the artistic quarter in 2007, which includes Rua Miguel Bombarda and surrounding streets, was the most visible landmark of this effort. Thus, it is not by chance that most of the top Porto art galleries are concentrated in this quarter.
The best Porto art galleries are:
Artistic quarter – Miguel Bombarda
It is impossible to write of art galleries in Porto without mentioning the Arts' quarter in Rua Miguel Bombarda. Located between the Crystal Palace gardens and downtown Porto, this designation happened by chance. It all started 25 years ago, when Fernando Santos opened the first art gallery in the street that would later be called the Arts Quarter. He was far from dreaming that today his gallery would be located in the artistic epicentre of Porto.
Over the years more galleries opened, as well as the acclaimed Bombarda Shopping Center (CCB), where you can find some exquisite art stores.
Simultaneous inaugurations @ Miguel Bombarda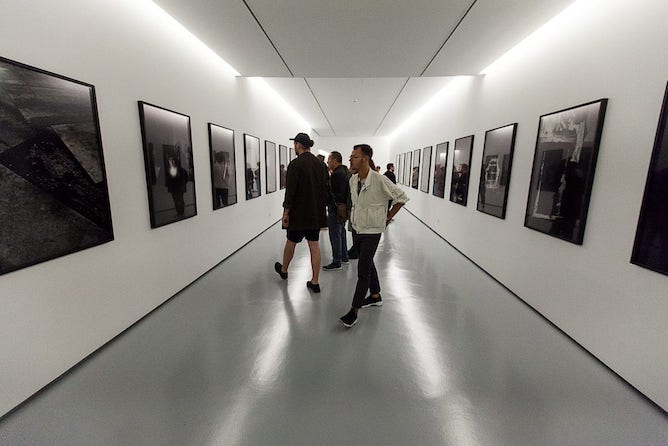 The simultaneous inaugurations are one of the most important events of the artistic panorama of Porto. This initiative, which now celebrates 10 years of existence, takes place 6 times a year, always on Saturdays. Between 4pm and 8pm, the arts quarter is filled with street entertainers to welcome art lovers, artists or simply curious people in a joint event between all the Porto art galleries, which simultaneously open new exhibitions.
If, coincidentally, you are visiting Porto on these occasions, don't miss the opportunity to breathe creativity and the new trends of contemporary art in this huge street party.
Top Porto art galleries @ Miguel Bombarda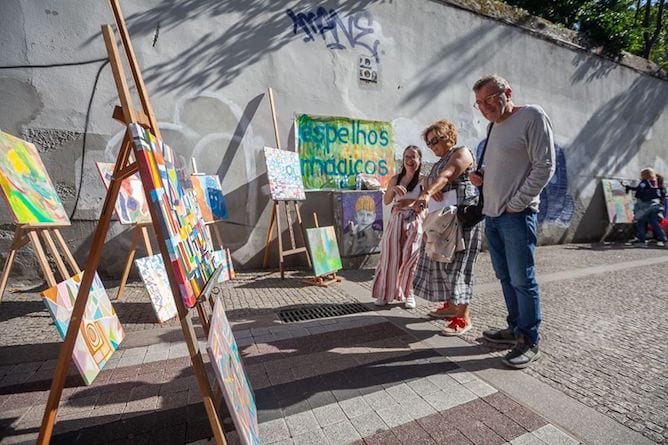 If you like contemporary art and don't have artistic prejudices, I recommend a visit to the best Porto art galleries in the art quarter of Rua Miguel Bombarda.
All 17 art galleries that make up the block are worthy of a visit, but I highlight 6 of these art galleries.
How to explore the art galleries inMiguel Bombarda
Admission is free in all the art galleries.
The exhibitions are temporary, so we advise you to check the website of each art gallery to know what exhibition they have during your visit to Porto.
Rua de Miguel Bombarda, 221 | Porto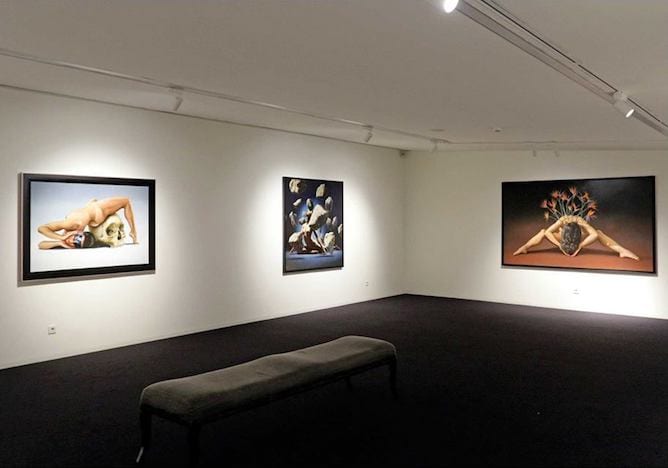 This Porto art gallery was inaugurated in March 2010. It presents works of emerging artists, alongside with renowned national and international artists.
You can find various forms of contemporary art, from photography, sculpture or painting.
Galeria Presença
Rua de Miguel Bombarda, 570 | Porto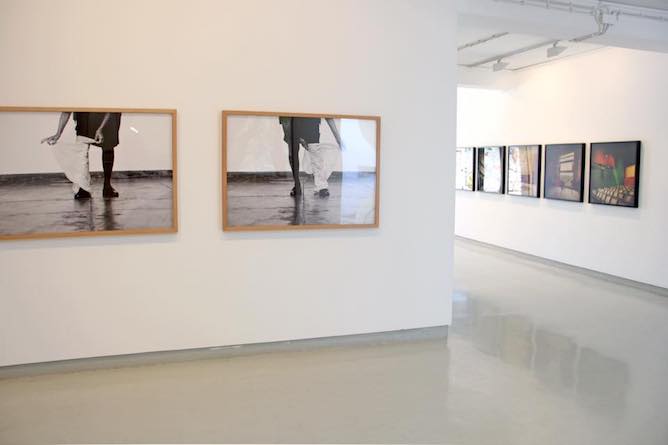 With a collection of more than 20 artists, this Porto art has the mission of promoting the work of Portuguese artists of different generations. It often promotes emerging artists of the international scene.
Rua de Miguel Bombarda, 553 | Porto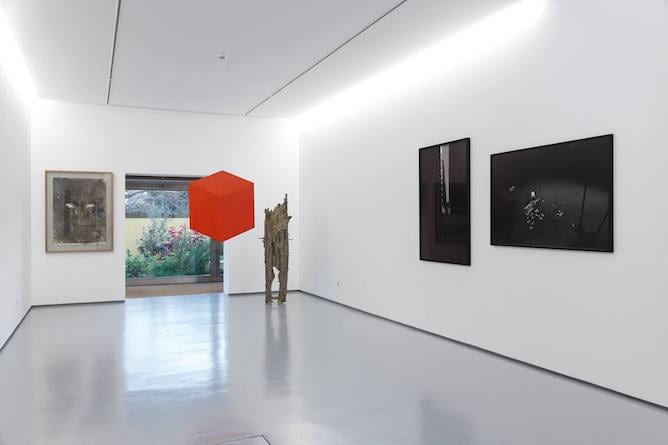 Quadrado Azul art gallery was one of the first exhibition spaces in Porto. In 2006, 20 years later, it inaugurated a new space in Lisbon to widen its target audience.
He often bets on new artists from the Faculty of Fine Arts of Porto.
Rua de Miguel Bombarda, 452 | Porto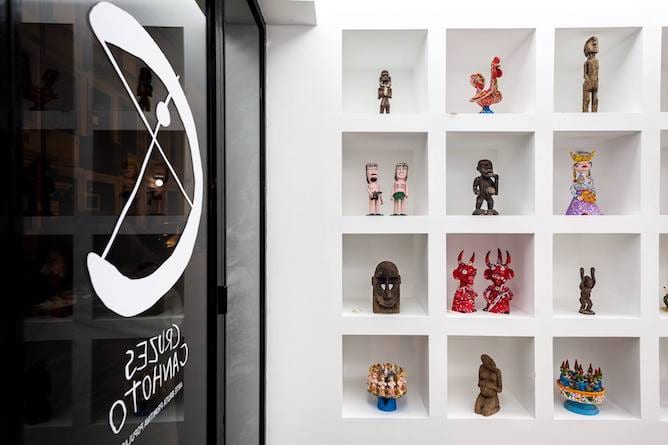 This Porto art gallery is a space dedicated to Portuguese popular art and it is also the only one in the Iberian Peninsula to bring together primitive art, crude art (art of outsiders) and folk art.
All artists are self-taught and endowed with a creative singularity in which they often do not consider themselves artists.
Contrary to all conventions of art you will find here art with life and soul, much color and fantasy. Due to its uniqueness, it's definitely one of the top Porto art galleries!
Rua de Miguel Bombarda, 61 | Porto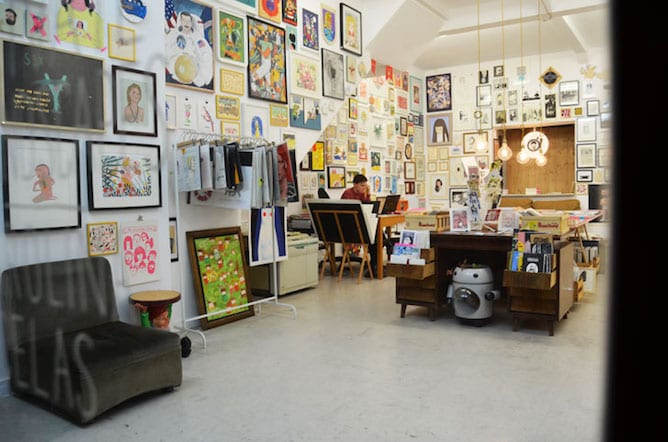 This Porto art gallery is a must stop for illustration and drawing lovers, such as ourselves here at Portoalities. The work of the most promising illustrators from all over the world are exhibited regularly at Ó! Galeria.
Rua de Miguel Bombarda, 141 | Porto
Trindade art gallery translates into 150m2 of exhibition space for the dissemination of the work of its artists and for initiatives of interchange with other galleries.
Contrary to the usual, it often presents an approach in which it invites resident artists to act as curator and to organize exhibitions by choosing other artists and works. It is, therefore, one of the top Porto art galleries (despite the lack of a proper image to display it, my apologies for this!).
Top Porto art galleries @ outside the city centre
The top Port art galleries are not all located in the city centre. Therefore, I challenge you to go to the following art galleries:
Espaço Mira
Rua de Miraflor, 159 | Porto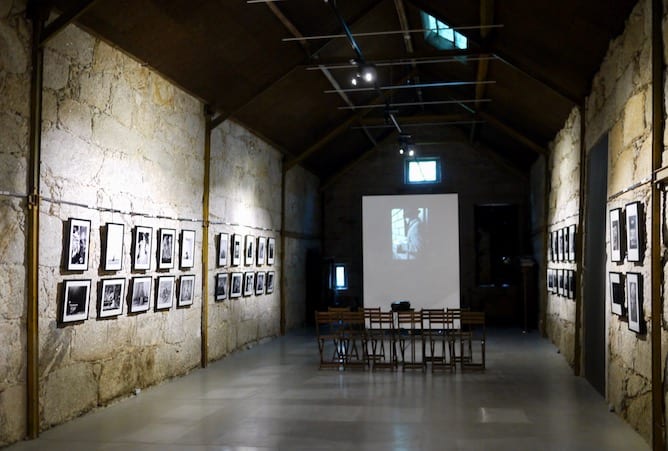 This Port art gallery opened some years ago in a space composed of 3 spacious rooms, at one of the recovered old warehouses that supported the closeby railway station. In one of the rooms it is still possible to find traces of the old rails where once a fishing net factory was installed. It's this wonderful combination of old and modern that makes this space one of the top Porto art galleries.
This art gallery is situated in Campanhã, in the eastern zone of Porto, and it focus on emerging Portuguese artists. Therefore, one of the advantages of this place is that it's very unlikely to find tourists there 😛
How to get there: this art gallery is a 5 minutes walking distance from Campanhã subway and railway station.
Fundação Escultor José Rodrigues
Rua da Fábrica Social, s/n | Porto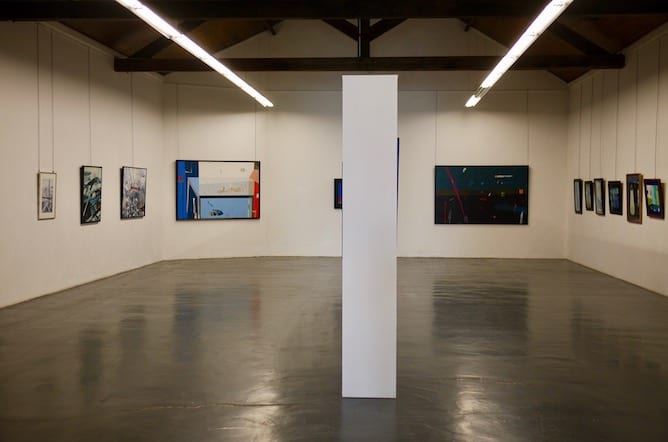 This beautiful foundation is a private non-profit institution dedicated to the promotion of art. It was named after a great Portuguese sculptor, José Rodrigues, that died recently.
Besides the collection of the founder, it is possible to visit temporary contemporary art exhibitions.
There is also a large open space dedicated to street art that can be visited if you book it in advance. It is absolutely stunning and a must go for street art lovers like myself.
A guided tour of around 2 hours, which includes a visit to the exhibitions and another one to the street art murals, costs only 1,5€ / person.
How to get there: this art gallery is a 10 minutes walking distance from Faria Guimarães subway station.
Street art mural @ Rua da Restauração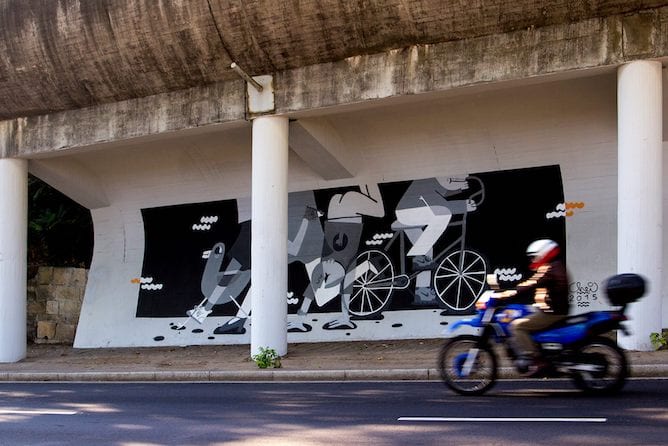 I am very found of street art so we could not fail to mention, in this list of the top Porto art galleries, the huge open-air mural at Rua da Restauração.
The Collective Mural of Rua da Restauração is a rotating project that gives opportunity to several artists to expose their work in the 14 modules of sustentation of the of the Crystal Palace gardens, that extends along 70 meters. It is, therefore, a great way to get to know the best street artists in Porto 🙂
Save this article for later: