Graffiti, street art, urban art; the borders are diluted between these recent forms of art, that coexist in perfect harmony with the urban quotidian. They exist in apparent anarchy but with its private, symbolic (and sometimes written) rules.
They are simultaneously so interesting and unknown that I invited GODMESS, one of the most well known street artists in Porto, to show me his vision on the topic. His street art of Porto.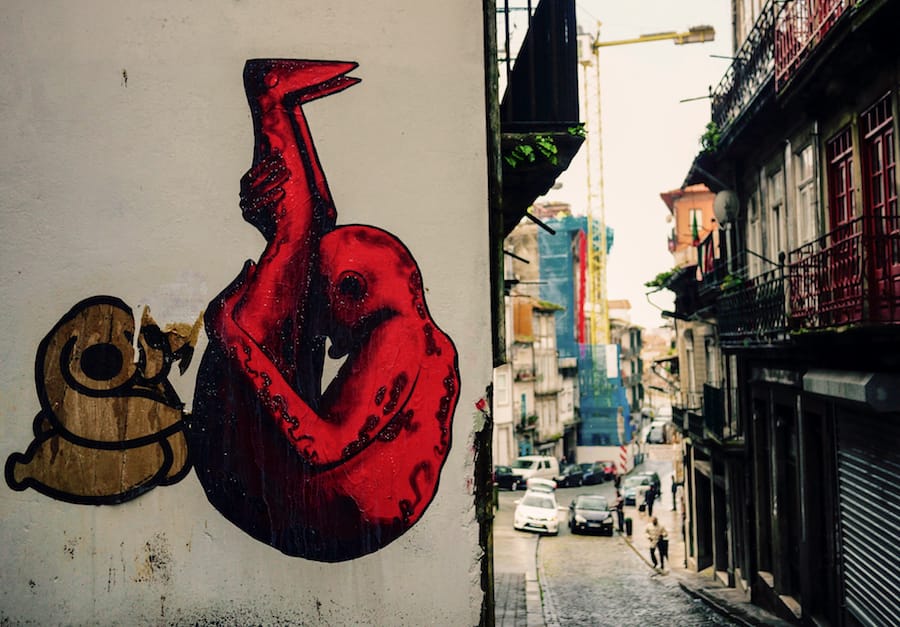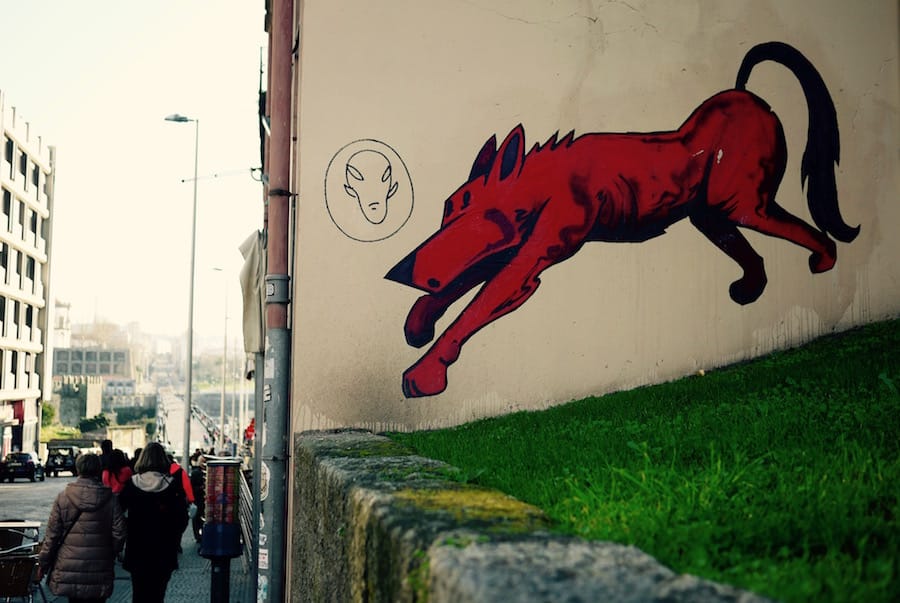 We started at Rua da Madeira, where many writers (people that paint graffiti) get together to see the trains they painted. While they are waiting they sign the wall, they write messages to be read later and they even pay their tribute to those who have departed. "I like the Memory dimension of these urban objects. At first glance it seems just a dirty wall, but it has traces of dozens of people that walked through, it shows the evolution of some of the most well known street artists in Porto… in short, it is a memory of the city."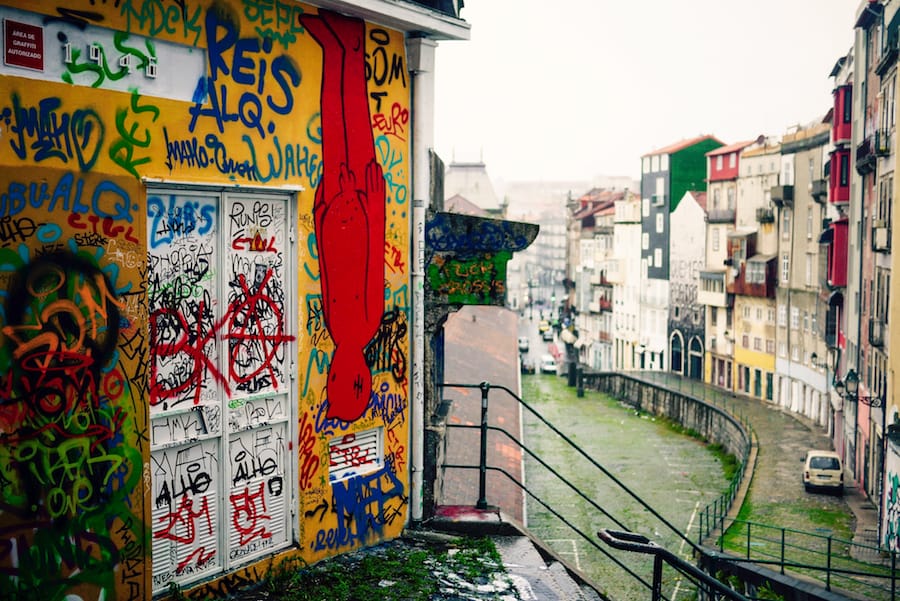 "This is not made for others, but it is to be seen by others."
There is something egocentric, even territorial, about both graffiti and street art in Porto. At the same time, both require from the artist a complete detachment from his own work, because as soon as it is ready it belongs to the street, and it can be deleted at any time. There is a certain chivalry, however. "It's a small world here in Porto, everyone knows each other, and so we respect each other's work."
And you can actually feel this in Porto, where paintings from GODMESS, Hazul, Chei Krew, Costah etc. coexist peacefully with the letters of graffiters, with stickers and with many other forms of urban expression.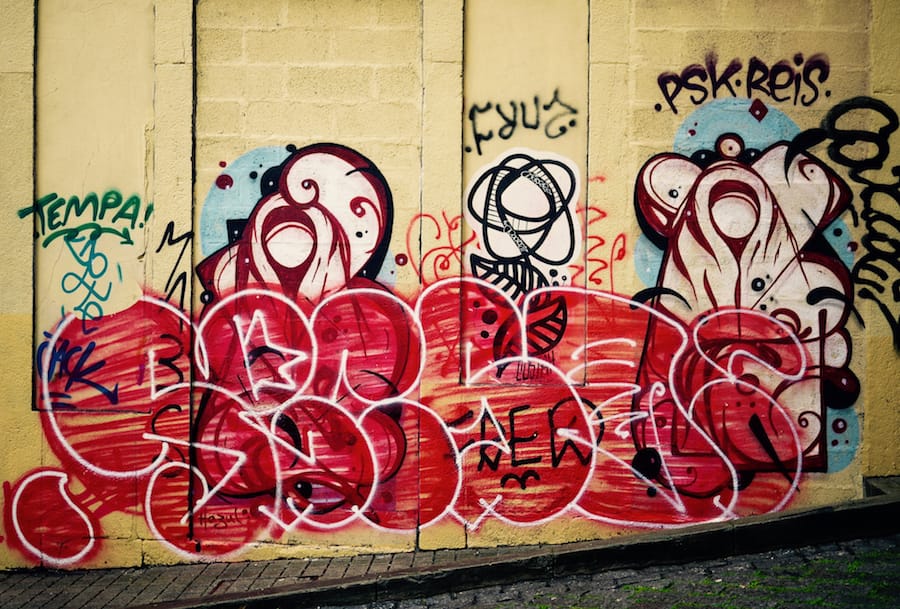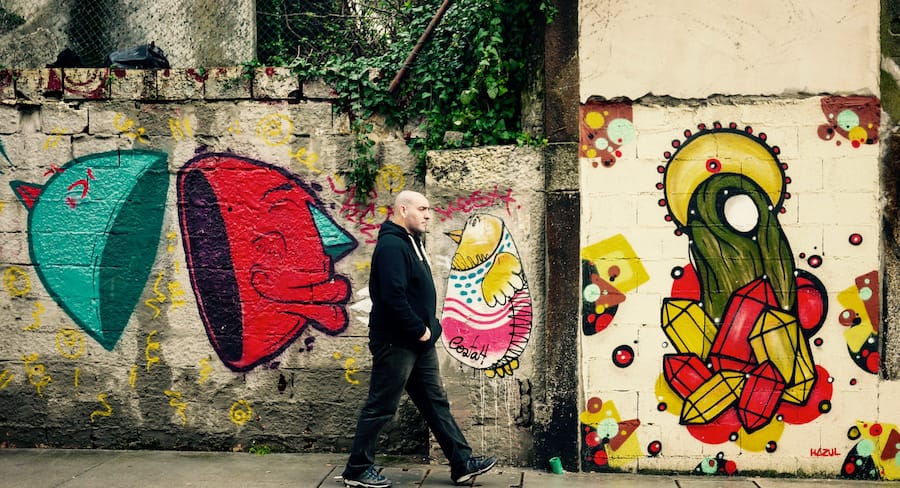 What about the relationship with the Town Hall of Porto? "It has been improving. The previous mayor of Porto had anti graffiti brigades erasing all the walls, but now we are invited by Porto's Town Hall to paint in public spaces. However, we are still lacking a trial wall, where people can take the first steps in graffiti. This way we could avoid using abandoned spaces in Porto."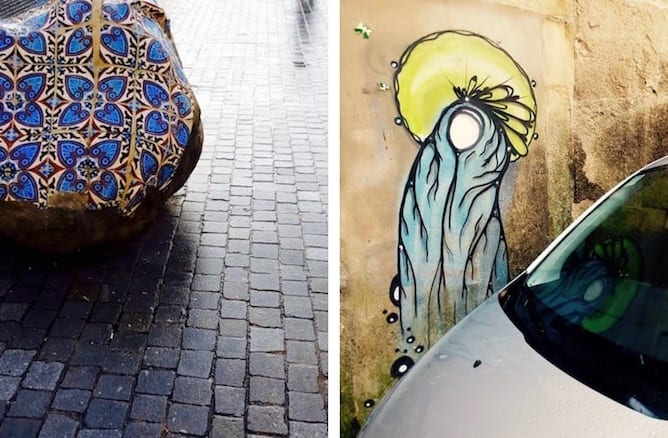 We start going down Rua das Flores, where there are the famous boxes painted by several street artists of Porto. "This project had a great impact on the social networks. I did some of the boxes with SEM, incorporating traditional Portuguese saying in the street art in Porto.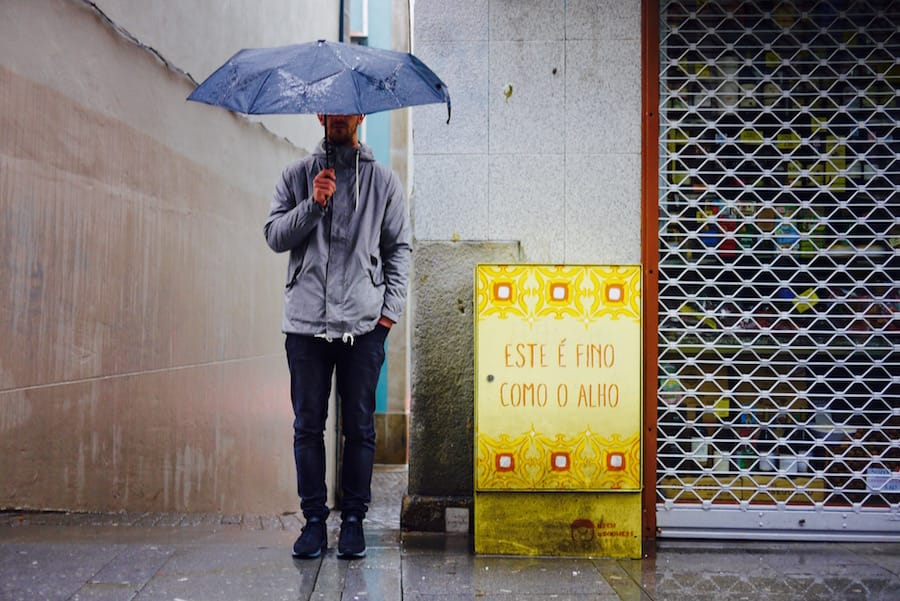 "There is a strong relationship between the work I do and the space to be occupied. I try to bring a new identity to a wall previously lifeless. More than embellishing it, I want it to draw attention, to convey a message. But there are no labels in our paintings, which allows several interpretations. "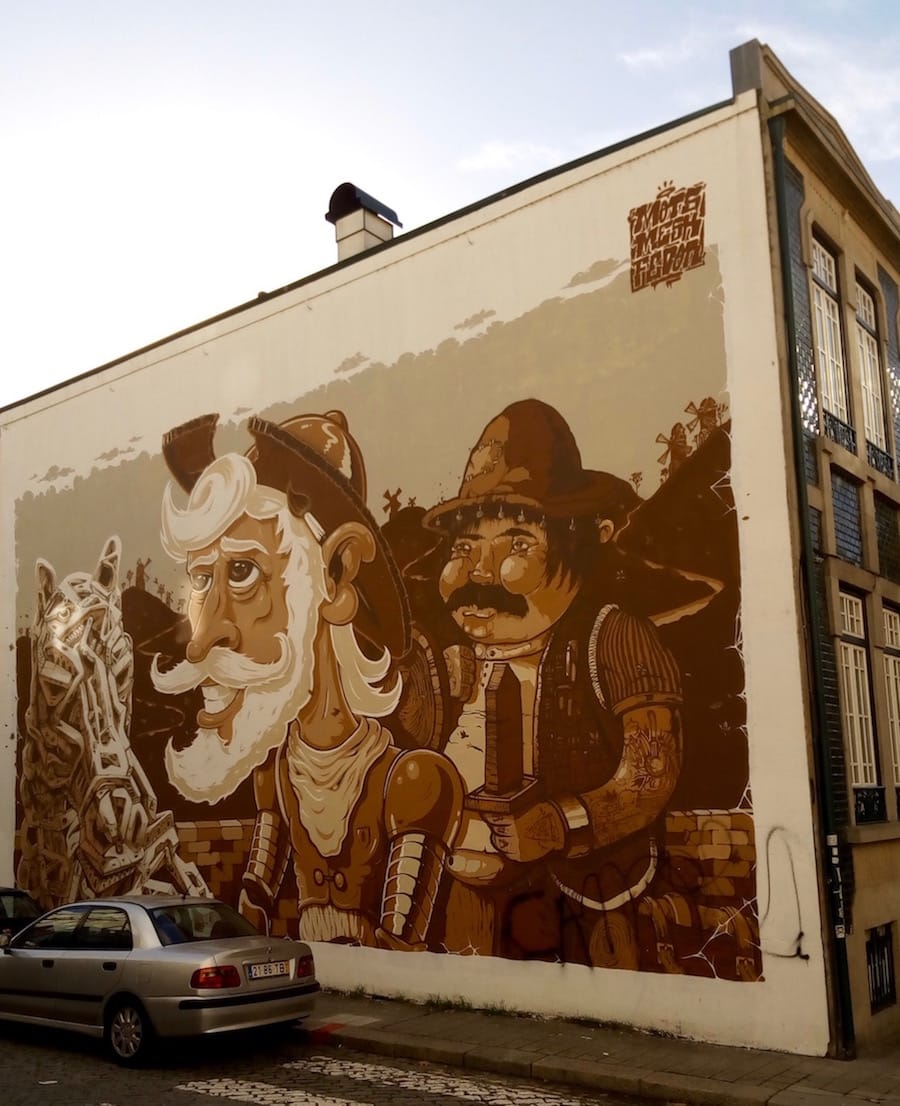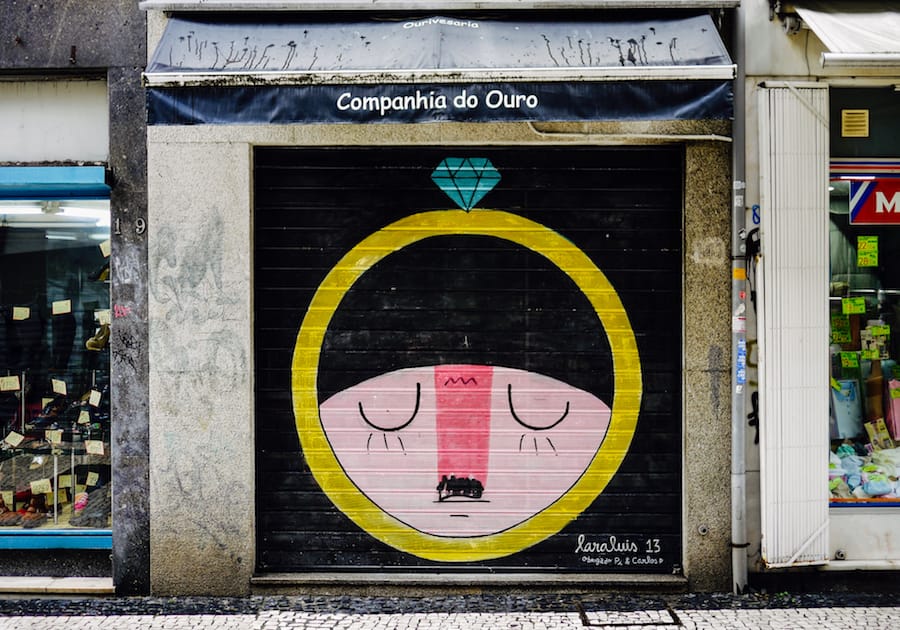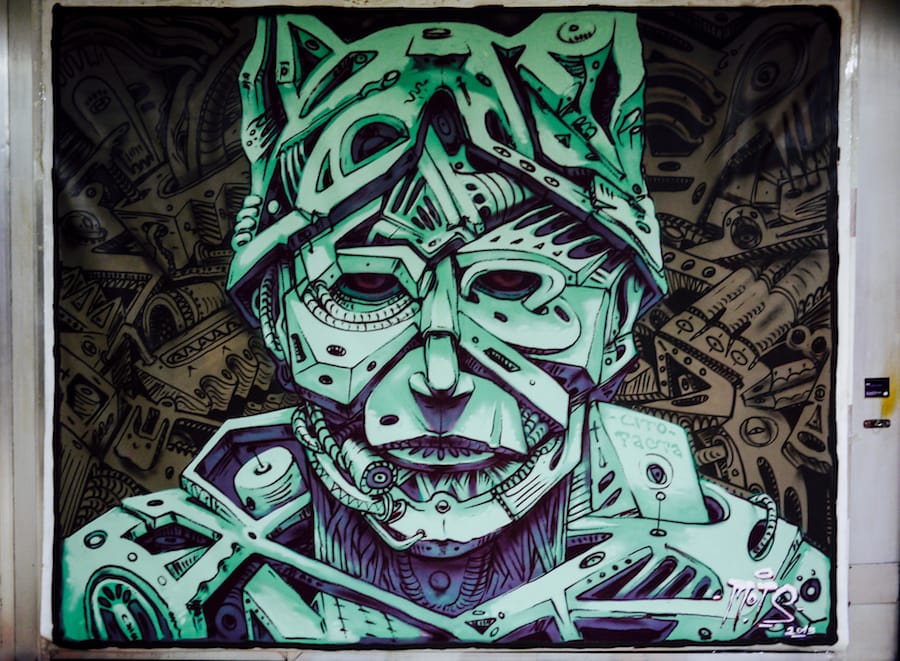 We arrived at Rua de Cedofeita. We walked by a beautiful work of the illustrator Lara Luís, to dive in the deserted galleries from Centro Comercial of Cedofeita, where I encountered a masterful painting by MOTS.
It seemed the right way to end a tour of multiple viewpoints, of many layers of possible interpretations, of endless urban details at GODMESS' Porto. Thank you, GODMESS!
Save this article for later: